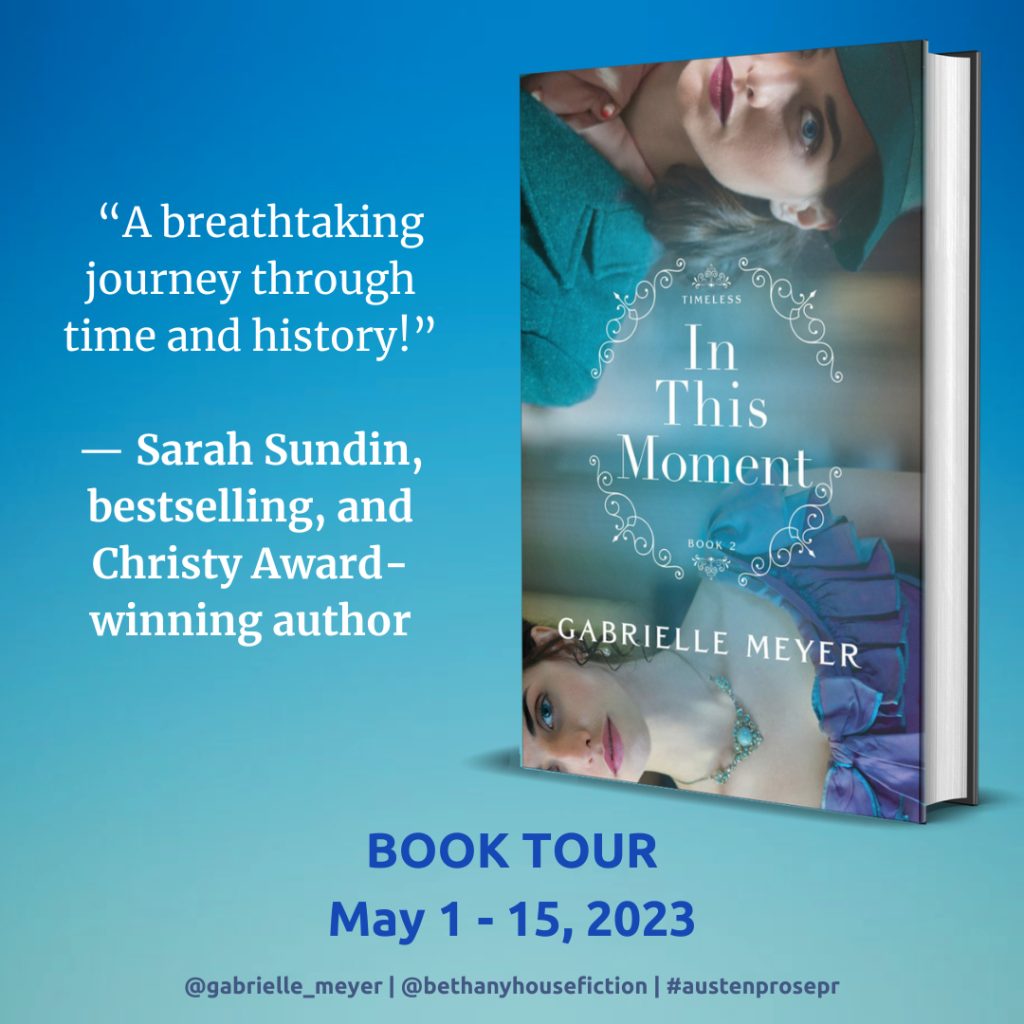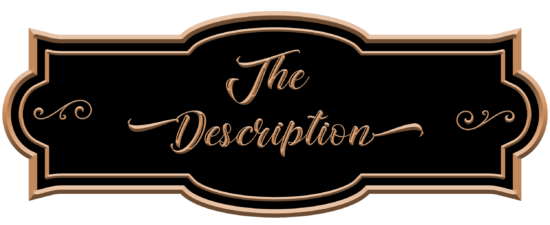 Timeless: Book 2
Publication Date: May 2, 2023
Maggie inherited a gift from her time-crossing parents that allows her to live three separate lives in 1861, 1941, and 2001. Each night, she goes to sleep in one time period and wakes up in another. Until she turns twenty-one, when she will have to forfeit two of those lives–and everyone she knows in them–forever.
In 1861, Maggie is the daughter of a senator at the outbreak of the Civil War, navigating a capital full of Southern spies and wounded soldiers. In 1941, she is a navy nurse, grappling with her knowledge of the future when she joins a hospital ship going to Pearl Harbor. And in 2001, she's a brilliant young medical student, fulfilling her dream of becoming a surgeon.
While Maggie has sworn off romance until she makes her final choice, an intriguing man tugs at her heart in each era, only complicating the impossible decision she must make, which looms ever closer. With so much on the line, how can Maggie choose just one life to keep and the rest to lose?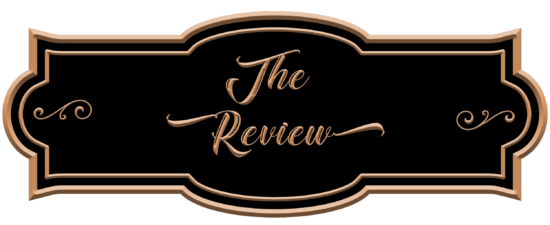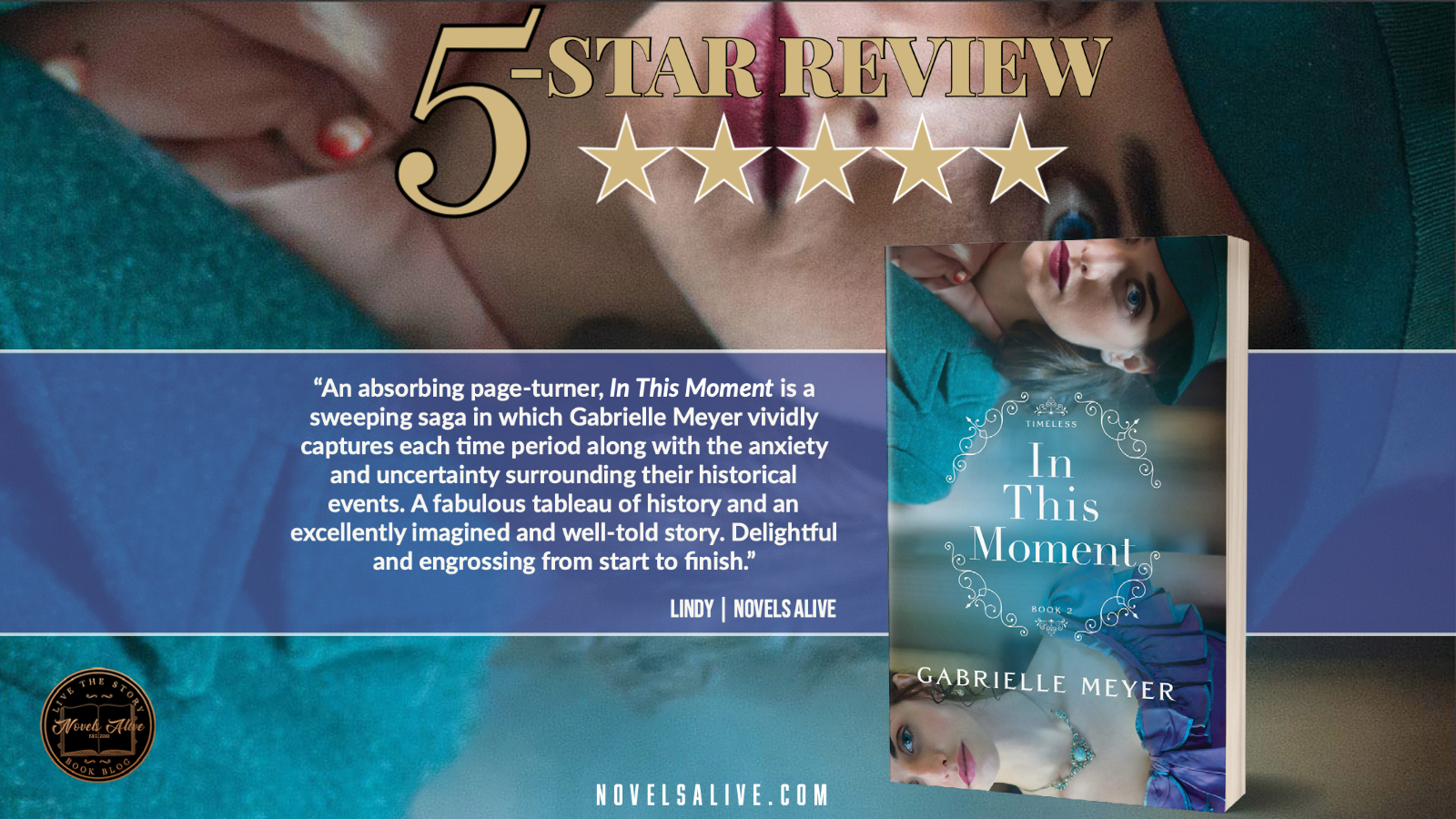 In This Moment is gripping—completely and thrillingly. 
Gabrielle Meyer has written a romantic and historical delight. We follow one heroine, a time crosser, through three different time periods simultaneously, living at the heart of historical events that take place during 1861, 1941, and 2001, each told in beautifully wrought detail. The story is fully immersive, with each page turned eagerly to see what comes next in this sweeping saga.
A time crosser, Margaret in 1861, Maggie in 1941, and Meg in 2001, is the same person but lives three distinct paths. Margaret Wakefield, daughter of a United States Senator, lives in Washington, D.C., in 1861 at the very start of the Civil War. 
Maggie Hollingsworth is in the United States nursing corps, temporarily stationed in Washington, D.C., before transferring to Pearl Harbor just days before its bombing and entry of the United States into World War II. 
Meg Clarke, a medical student at Georgetown University Hospital, lives in Washington, D.C., in 2001, where a historical event that year will shape modern history. 
Upon her 21st birthday, she must make a choice of which path she will choose to live out her natural life. In the hopes of making her choice easier, Margaret/Maggie/Meg has worked diligently to avoid romantic entanglements in any of the three paths . . .until now when she meets an intriguing, eligible, and attractive man in each of her time paths. 
Which, if any, will she choose, and in which time period will she live? Will knowing what the future holds in other time periods impact her decision?
The romantic interests in each time period pull not only Margaret/Maggie/Meg one way then the other, but they also draw the reader back and forth right along with them. 
A clear front runner emerges, leaving the reader wanting to know the final choice with the strong temptation to turn to the last page and peek—but don't! The journey to Margaret/Maggie/Meg's final decision is one you don't want to miss. 
An absorbing page-turner, In This Moment is a sweeping saga in which Gabrielle Meyer vividly captures each time period along with the anxiety and uncertainty surrounding their historical events. A fabulous tableau of history and an excellently imagined and well-told story. Delightful and engrossing from start to finish.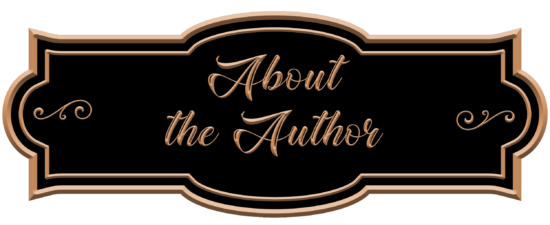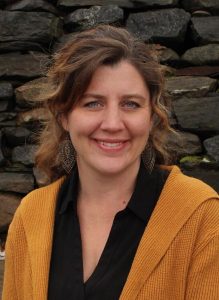 Gabrielle Meyer has worked for state and local historical societies and loves writing fiction inspired by real people, places, and events. She currently resides along the banks of the Mississippi River in central Minnesota with her husband and four children. By day, she's a busy homeschool mom, and by night she pens fiction and nonfiction filled with hope.