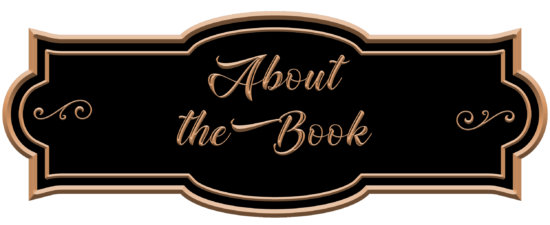 The Trading Heartbeats Trilogy: Book 3
Publication Date: April 4, 2023
Follow your heart, even if it takes you all the way to Las Vegas.
For precisely $102 dollars, Mitch Benson and Lauren Templeton marry in a 15-minute ceremony inside a little Las Vegas chapel. Soulmates since elementary school, nothing makes more sense than eloping to Sin City for a secret wedding.
But seven years later, the brilliant glare from the city of lights has faded.
Scratch that. The bulbs are burnt out.
In fact, the wiring may have been faulty all along.
Bitterly accepting that their marriage is coming to an end, Mitch and Lauren stray further and further from the love that once blossomed on the playground of their youth.
Lauren sells her soul to Pier Ninety-Two, her once-fabulous restaurant in downtown Los Angeles now a sad shadow in the Saturday night party scene. And Mitch falls into the arms—er, legs—of none other than childhood enemy, Tess Browning.
Devastated by the direction their love has spiraled, Mitch and Lauren make one last trip to the city of second chances, hoping to turn their pennies into the million-dollar love they once shared.
Will their last roll be a miracle—or a mirage—in the desert?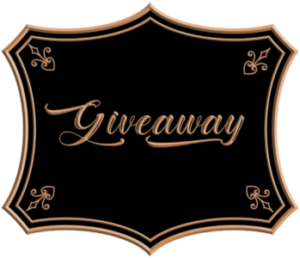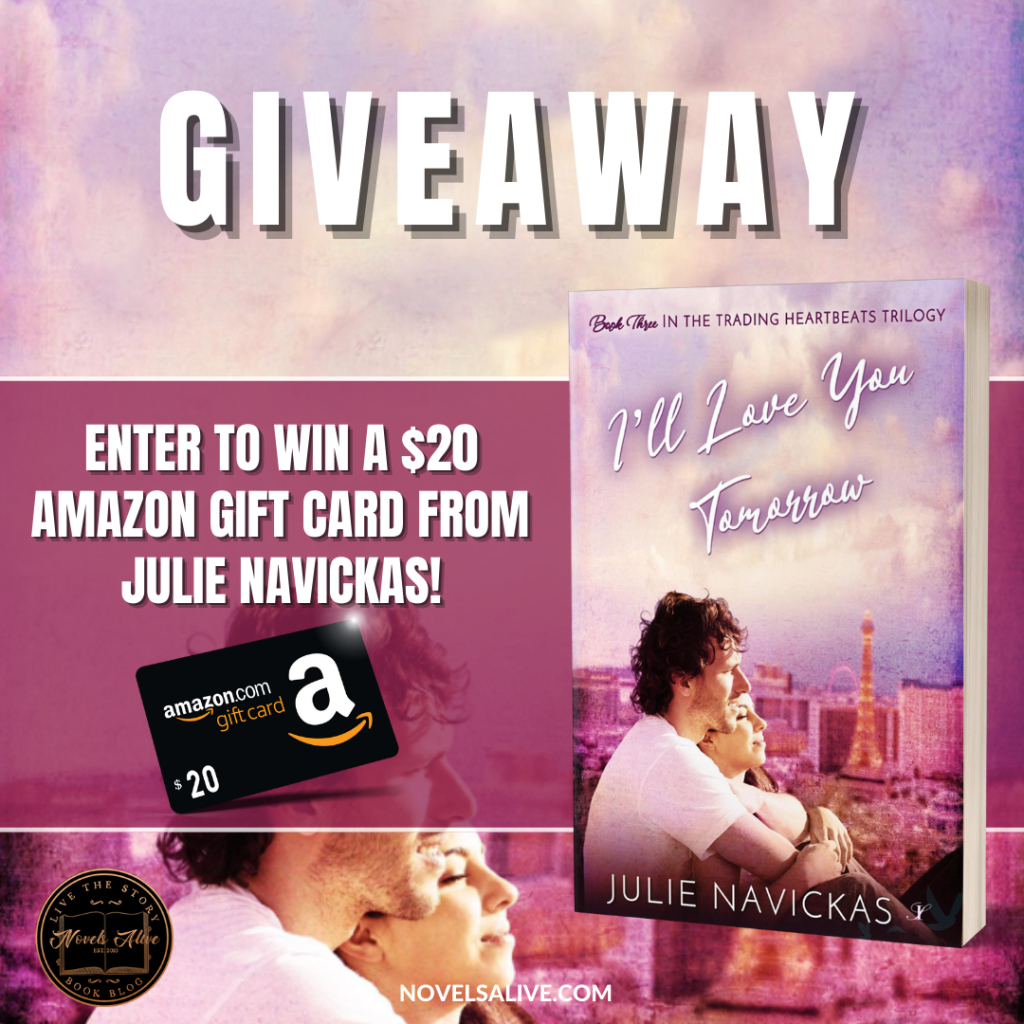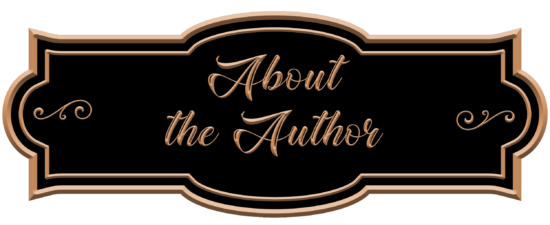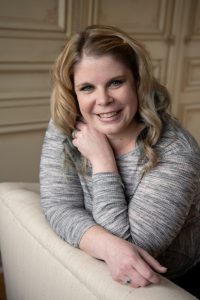 Julie Navickas is an award-winning, nationally recognized contemporary romance novelist, known for her keen ability to tell heart-wrenching, second-chance love stories through relatable characters with humility, humor, and heroism. She is also an award-winning university instructor and serves as the executive director of The Writing Champions Project. Julie earned master's degrees in both organizational communication and English studies with an emphasis in book history, as well as a bachelor's degree in public relations, graduating cum laude from Illinois State University.

Apr 18
kickoff at Silver Dagger Book Tours
Romance – Sweet to Heat
Apr 19
Word Processor, Romance, Cats, Kids and Creed
Bedazzled By Books
Apr 20
SSLY
Momma Says: To Read or Not to Read
Apr 21
The Sexy Nerd 'Revue'
My beauty my books
Apr 22
Twirling Book Princess
The Book Junkie Reads . . .
Apr 23
Book Crazy
Readers Roost
Nicole's Book Musings
Apr 24
Naughty Nightie Book Blog
Hellfire & Chaos
Apr 25
A Wonderful World of Words
What Is That Book About
Apr 26
Breaking Genre
Girl with Pen
Apr 27
All Things Dark & Dirty
Stormy Nights Reviewing & Bloggin'
Apr 28
Book Reviews by the Reluctant Retiree
Lisa Everyday Reads
Apr 29
Scrupulous Dreams
May 1
Author Kim Knight
Indie Author Book Reviews
May 2
4covert2overt ☼ A Place In The Spotlight ☼
Sylv.net
May 3
A Writer's Life
A Book Lover's Bookish Thoughts
May 4
Tina Donahue – Heat with Heart
Gold Dust Editing & Book Reviews
May 5
FUONLYKNEW
ⒾⓃⓉⓇⓄⓈⓅⒺⒸⓉⒾⓋⒺ ⓅⓇⒺⓈⓈ
May 6
Painting With Words
May 8
Books all things paranormal and romance
Craving Lovely Books
May 9
❧Defining Ways❧
Royally Insane Books
May 10
C.A.Milson
eBook Addicts
May 11
Celticlady's Reviews
Twisted Book Ramblings
May 12
Country Mamas With Kids
The Bookshelf Fairy
May 13
Trixie Reports Books
May 15
Inside the Insanity
The Book Dragon
May 16
Wibell's Worlds
Midnight Book Reader
May 17
Novels Alive
The Scratching Post
May 18
Maggie Blackbird -REVIEW #3
Insane Books