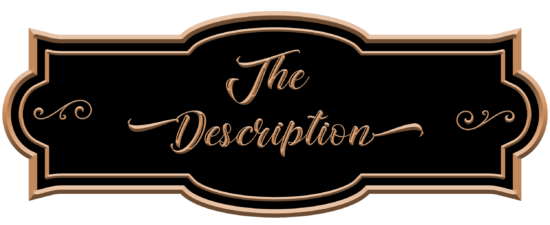 Immortal Kiss: Book 3
Publication Date: March 16, 2018
Brandon Cass is not your average teenager. He has a taste for blood—human blood. For sixteen years, he stumbled through life without a hitch until the enigmatic aroma of blood awakened something dark within him. Visions of a beautiful young woman with chocolate brown hair and ocean blue eyes haunt his mind, yet her identity is a puzzling mystery. 
His hunger for blood strengthens, and the cravings become too powerful to control. No one is safe, not even his family. To safeguard all he once found dear, Brandon sets out on a quest for answers. In an unfamiliar city, he comes face-to-face with the beautiful young woman, confronts the dark force which controls him, and learns what he must endure to reclaim his soul.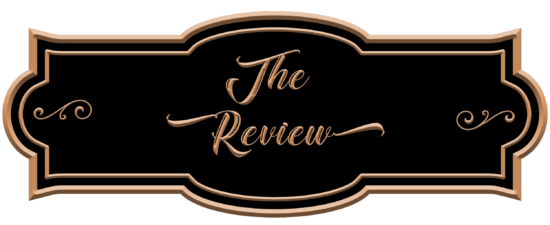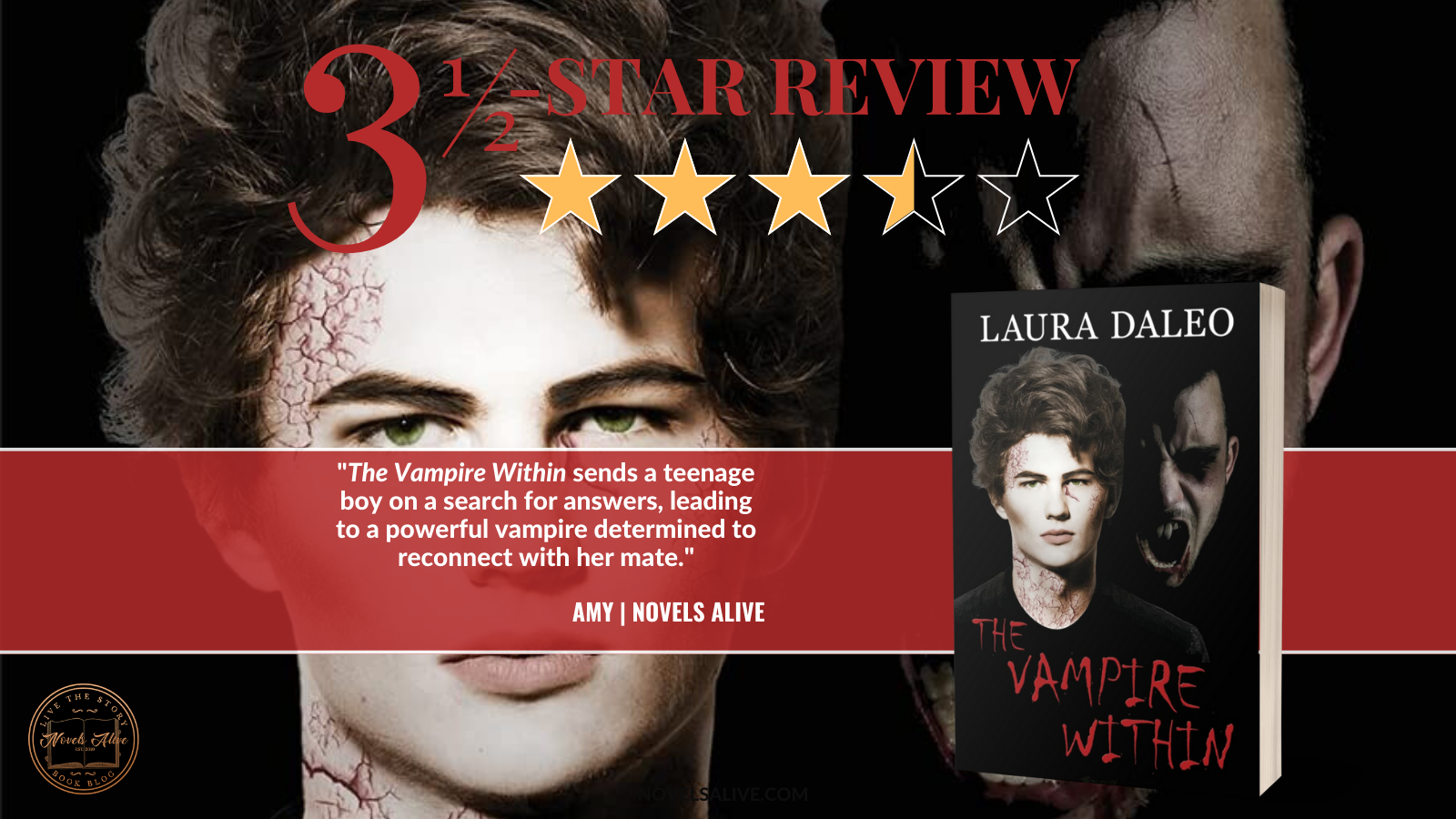 Brandon Cass is like any other 16-year-old guy until he suddenly has an uncontrollable attraction to blood.
Author Laura Daleo delves into the paranormal world with The Vampire Within. In addition to the blood cravings, Brandon is having visions supposedly linked to an entity planted inside him at birth. His mission is to find Hypatia, a vampire connected to the entity.
As the third book in the Immortal Kiss series, it appears this installment is free-standing, although it does feature characters from earlier books. While this is an interesting take on a vampire story, there are instances throughout where the storyline becomes almost superficial. For example, the author practically gushes when it comes to descriptions and the use of action verbs. The end result is somewhat formulaic.
The best parts of the story focus around the confrontation between the humans and the vampires as they debate whether Brandon can transfer the entity to a more suitable host.
Another improvement suggestion would be to have an editor take a quick sweep to clean up some mistakes. Given that the book has been published for several years, it's worthwhile to correct "communication pack" with "pact" since that is the closing scene.
The Vampire Within sends a teenage boy on a search for answers, leading to a powerful vampire determined to reconnect with her mate.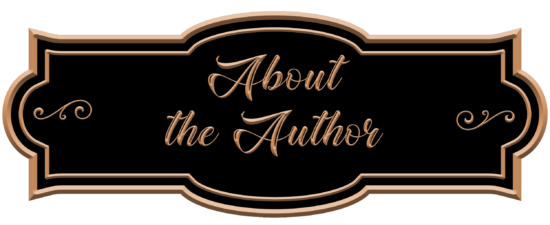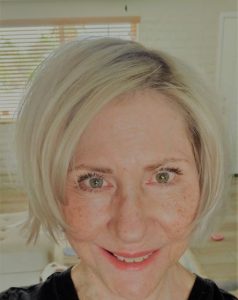 LAURA DALEO is known for capturing vampiric persuasion in her Immortal Kiss series. This book takes an interesting spin on the Egyptian pantheon, from which vampires originated. At present, she is working on Once We Were Witches, the fourth book in the Immortal Kiss series.
Immortal Kiss, Bound by Blood, The Vow, The Vampire Within, The Soul Collector, and The Doll are among her published works.
She grew up in San Diego, California, and currently lives with her two dogs, Rose and Cooper, in Tucson, Arizona.

July 31 – RABT Book Tours – Kick Off
July 31 – Buffy Kenndy – Excerpt from The Vampire Within
August 1 – Liliyana Shadowlyn – Spotlight
August 2 – Matters That Count – Spotlight
August 3 – I Love Books and Stuff – Excerpt of Bound By Blood
August 4 – My Bookmarked Reads – Review of Bound By Blood
August 5 – Brittany's Book Blog – Excerpt of Immortal Kiss
August 6 – The Avid Reader – Interview
August 7 – Novel's Alive – Review of The Vampire Within
August 8 – Our Town Book Reviews – Excerpt from Immortal Kiss
August 9 – The Book Countess – Review of All Books
August 10 – Crossroad Reviews – Spotlight
August 11 – RABT Reviews – Wrap Up