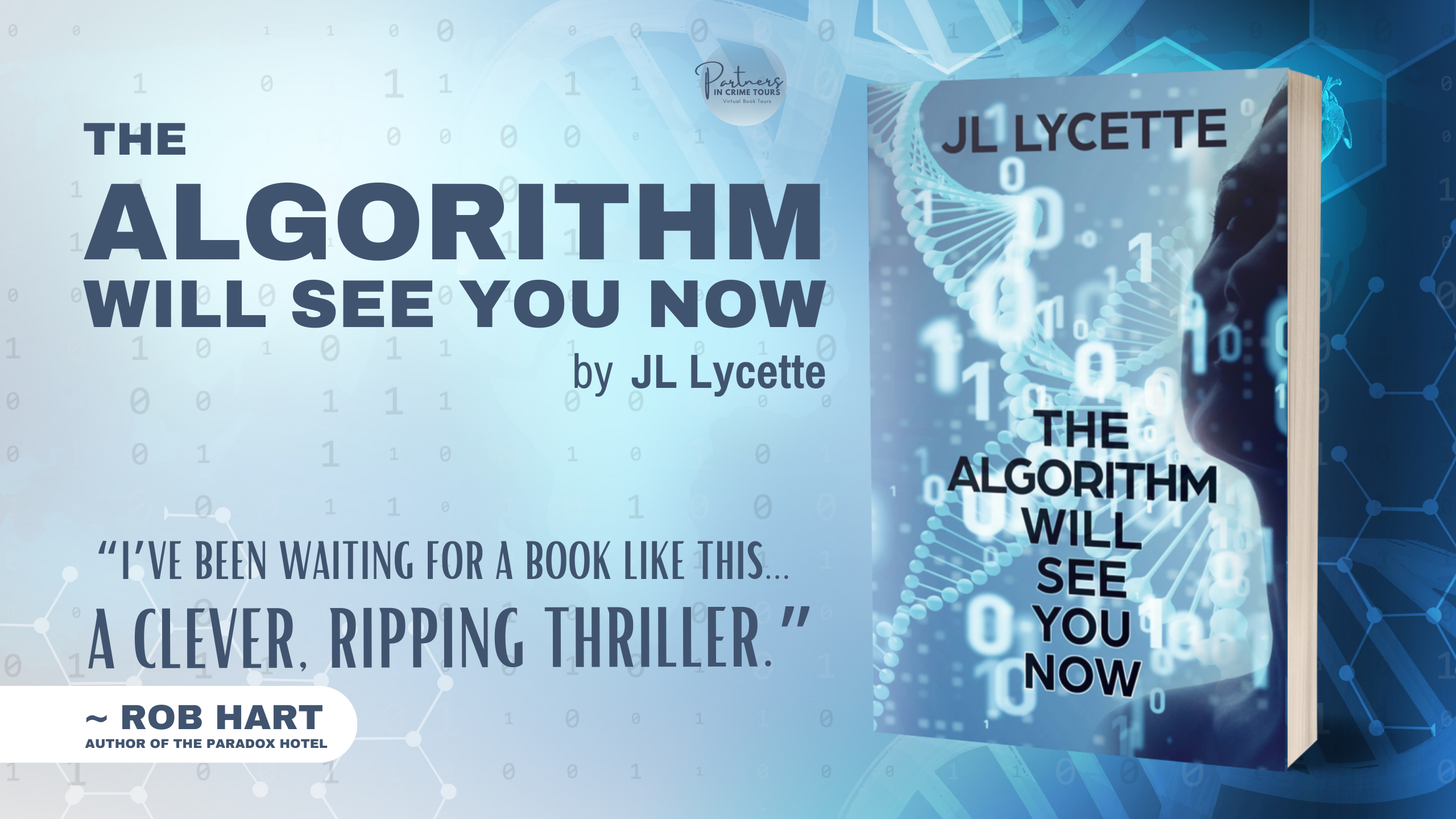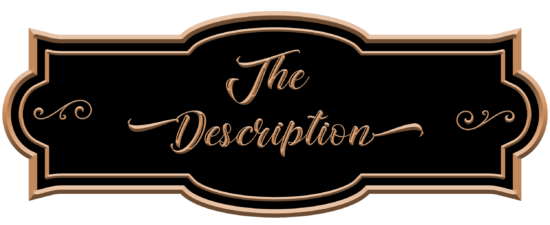 Publication Date: March 2, 2023
Medical treatment determined by artificial intelligence could do more than make Hope Kestrel's career. It could revolutionize healthcare.
What the Seattle surgeon doesn't know is the AI has a hidden fatal flaw, and the people covering it up will stop at nothing to dominate the world's healthcare-and its profits. Soon, Hope is made the scapegoat for a patient's death, and only Jacie Stone, a gifted intern with a knack for computer science, is willing to help search for the truth.
But her patient's death is only the tip of the conspiracy's iceberg. The Director, Marah Maddox, is plotting a use for the AI far outside the ethical bounds of her physician's oath. A staggering plan capable of reducing human lives to their DNA code, redefining the concepts of sickness and health, and delivering the power of life and death decisions into the hands of those behind the AI.
Even if the algorithm accidentally discards some who are treatable in order to make that happen…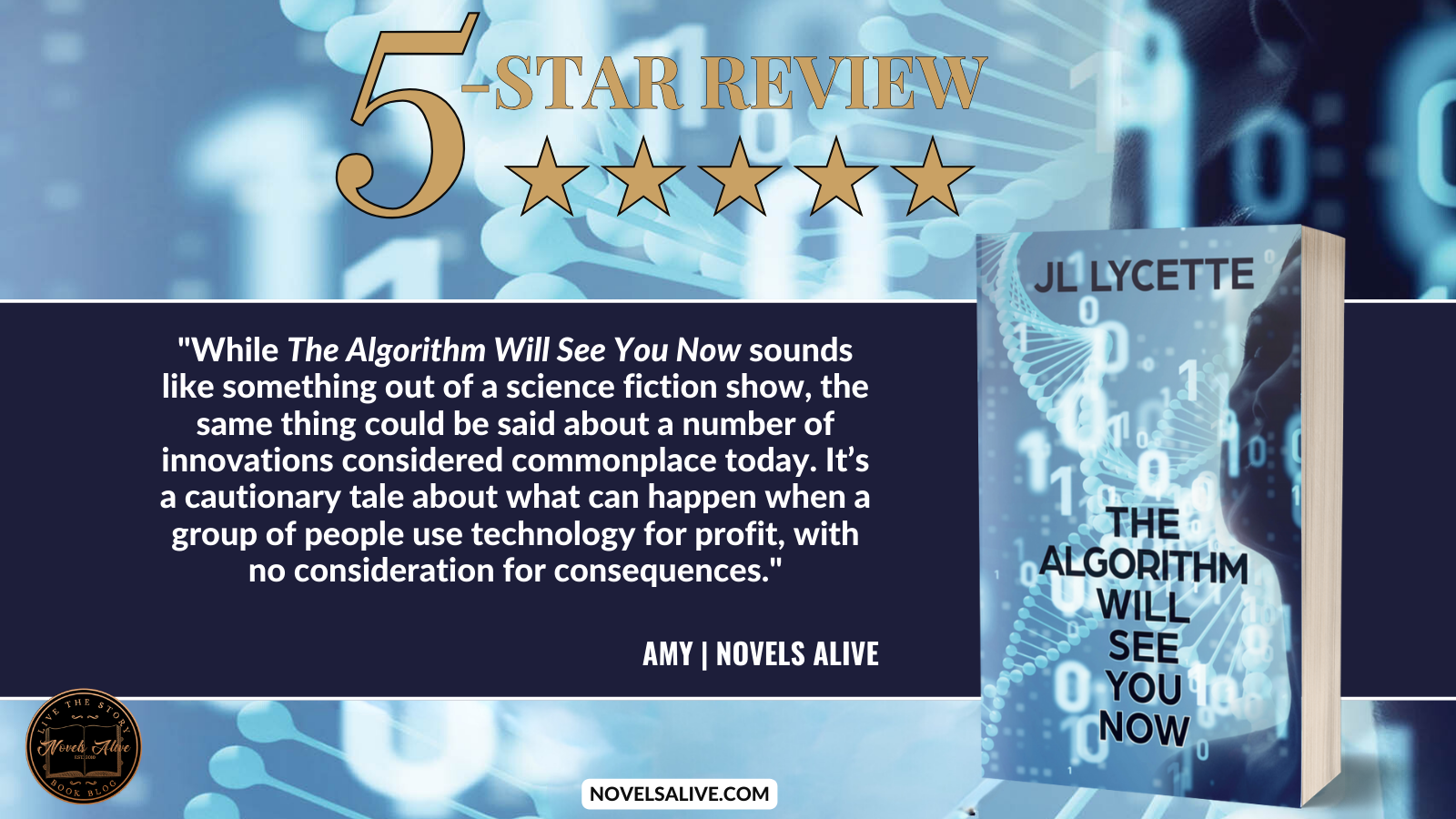 Welcome to 2035, when artificial intelligence in healthcare ensures the right treatments are provided for the right people. Sounds perfect, right?
As Dr. Hope Kestrel eventually discovers, there is a flaw in the programming that the AI creators are determined to exploit. Author JL Lycette uses this as the basis for The Algorithm Will See You Now.
The Hippocratic oath gets turned upside down as AI rations healthcare only to those deemed as responders. When Hope is blamed following a patient's death, she begins digging deeper into the programming along with an intern, only to realize that it's all about profit.
As a medical thriller, the story gets high marks for delivering authentic doctor/patient interactions. The threat of rationed care is also realistic, given today's conflict between insurance companies and medical providers.
Hope serves as an excellent main character. Because of her family history, she wants to believe AI will save lives. However, she's also not afraid to ask pointed questions.
While The Algorithm Will See You Now sounds like something out of a science fiction show, the same thing could be said about a number of innovations considered commonplace today. It's a cautionary tale about what can happen when a group of people use technology for profit, with no consideration for consequences.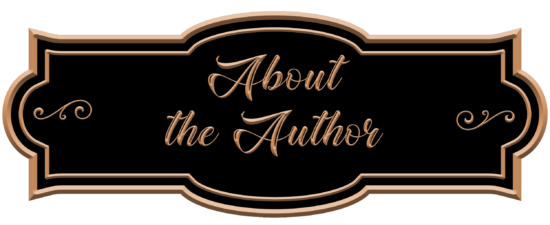 Jennifer / JL Lycette is a novelist, award-winning essayist, rural physician, wife, and mom. Mid-career, she discovered narrative medicine on her path back from physician burnout and has been writing ever since. She is an alumna of the 2019 Pitch Wars Novel Mentoring program. Her first novel, The Algorithm Will See You Now, was a 2023 SCREENCRAFT CINEMATIC BOOK COMPETITION FINALIST, 2023 READER'S FAVORITE BRONZE MEDAL WINNER in the Medical Thriller category, 2023 MAXY AWARD'S FINALIST – Thriller category, and 2023 PAGE TURNER AWARD'S FINALIST – Best Debut Novel category. The Committee Will Kill You Now is her second novel.

10/16 Review @ Catreader18
10/17 Review @ Book Reviews From an Avid Reader
10/18 Review @ Country Mamas With Kids
10/20 Review @ Enjoyingbooksagain
10/23 Review @ Novels Alive
10/24 Review @ aratecla_the_bookrat
10/25 Review @ Nesies Place
10/26 Review @ Celticladys Reviews
10/26 Review @ mokwip8991
10/27 Review @ ashmanda. k
10/27 Review @ Wall-to-wall Books
11/10 1st Chapter Read & Review @ Mysteries to Die For: Toe Tags Podcast