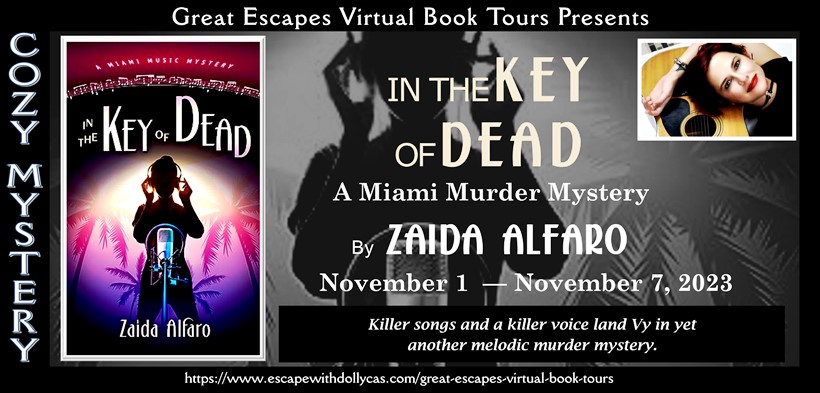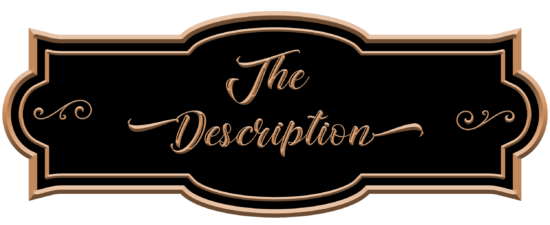 A Miami Music Mystery: Book 2
Publication Date: August 2, 2023
Killer songs and a killer voice land Vy in yet another melodic murder mystery. Interlude Records has signed Vy to a long-anticipated record deal after years of rejections, but she never thought that murder would be part of the deal. Now, Vy finds herself, yet again, at the center of a murder investigation that may change the course of her music career.
It seems that someone doesn't want Vy to record her album, and is doing everything to sabotage the release date, including murdering a key member of the production team. So Vy and her sister, Alexia, are back at it again—detecting in their own way. This time they're using their quick-witted banter, and super sleuthing skills to ensure that Vy's record makes it to the Billboard Top 100 list before the murderer makes it to the Miami Beach Police Department's most wanted list.
They say the music industry is cutthroat, but Vy has never taken that statement literally. Could this be the strum of Vy's guitar playing her last note IN THE KEY OF DEAD?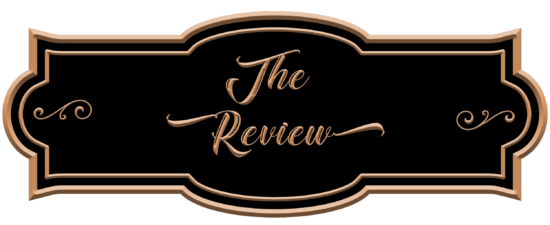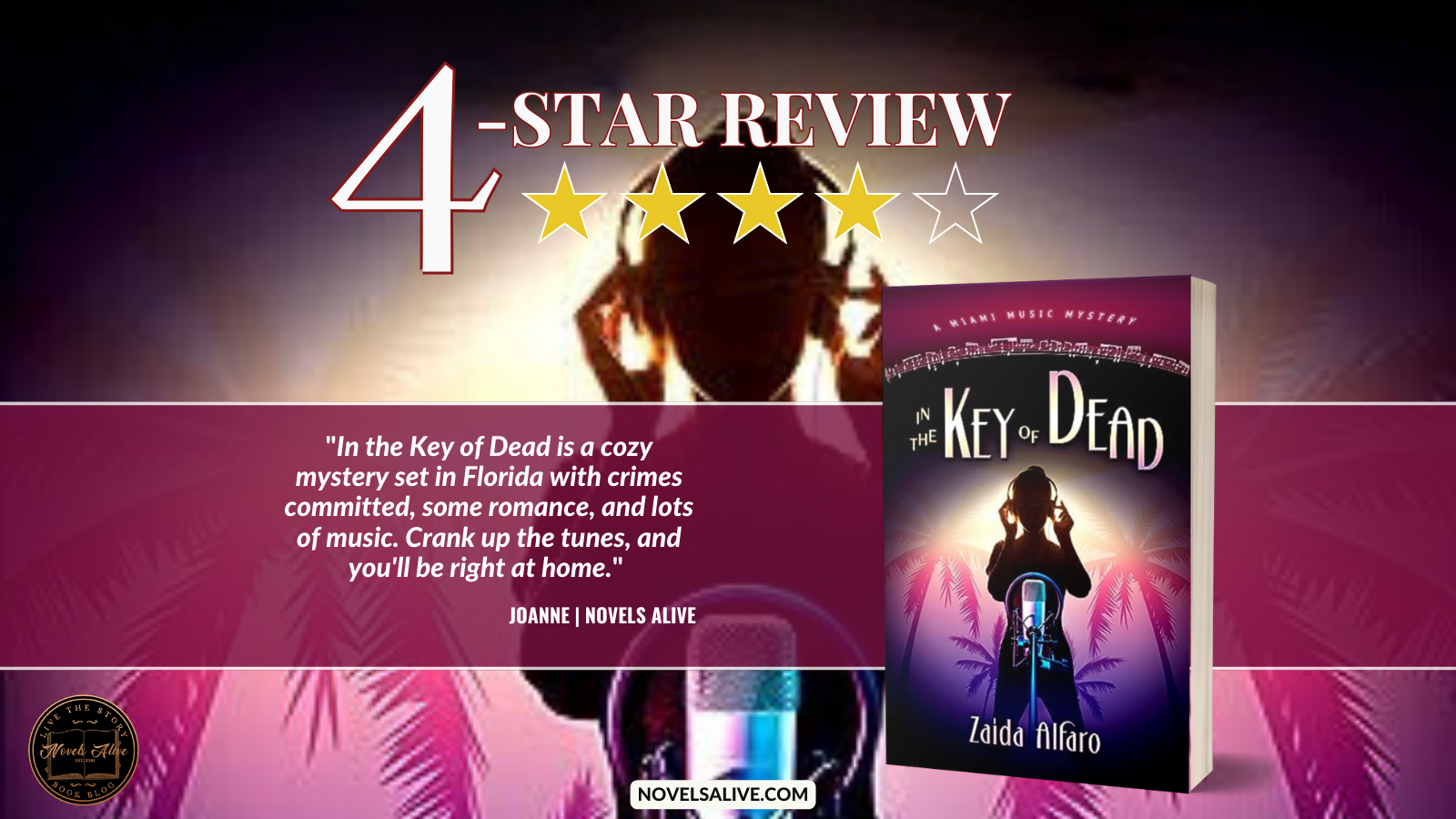 In the Key of Dead is the second book in the Miami Music Mystery series by Zaida Alfaro, a new-to-me author. I was lost at times because we kept learning that Vy felt targeted in this story as she did in the first book, but not having read The Last Note, it was sometimes difficult to connect the dots. When we concentrated on this storyline, however, there was a better flow.
Vy is front and center in this cozy mystery as she fulfills a dream of recording her music for a record label. Things move at a fast pace for her once she's brought in to explain the deal and sign her contracts, but when bodies start showing up, look out! She and her supportive sister are continually being questioned by the cops, and they bring up her previous involvement in a case more than once. We get to see a side of the music business and some of the glory, but also how dreams are sometimes crushed.
Set in Miami and South Beach, there are a lot of descriptive phrases that made me feel like I was there. As the hits keep coming and Vy feels it's personal, she and her sister continue to sleuth on their own. There are a lot of clues and red herrings galore as they and the cops try to figure out whodunnit since there seem to be a few characters with axes to grind. 
There is some romance thrown in for both Vy and her sister. There is closure in solving the crimes after several twists and turns. There is a happily ever after on some fronts, but not all. This book is best read as part of the series to better grasp the history of the main characters.
In the Key of Dead is a cozy mystery set in Florida with crimes committed, some romance, and lots of music. Crank up the tunes, and you'll be right at home.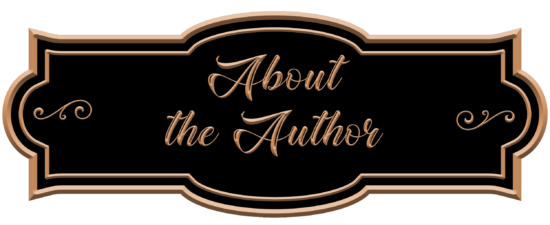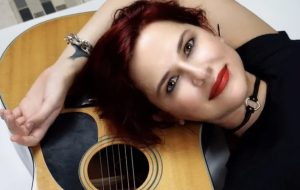 The Miami Music Mystery series' main backdrop, the amazing city of Miami, Florida, is beloved and well-known to me. I was born and raised in Miami, and like the novel's main character Vy, I am a singer/songwriter, Grammy-considered, independent artist. All things relating to music or literature are my passion.
Many years ago, I became an avid reader of cozy mysteries. The storylines were intriguing, engaging, and funny at the same time. I was so inspired by the authors, that I then decided to take my musical experiences, and put it on paper. I published my first novel, The Last Note, a Miami Music Mystery. Now, I have brought my characters back to life, in the sequel, In the Key of Dead, a Miami Music Mystery. The phobias, the dream sequences, and the quirkiness of the main characters, are all based on facts. I hope that I was able to, once again, show the readers of my novels, the love I have for Miami, the Cuban culture, my family, and music.

November 1 – Baroness Book Trove – SPOTLIGHT
November 1 – Christy's Cozy Corners – AUTHOR INTERVIEW
November 1 – Guatemala Paula Loves to Read – REVIEW
November 2 – Mystery, Thrillers, and Suspense – SPOTLIGHT
November 2 – Novels Alive – REVIEW
November 3 – Maureen's Musings – SPOTLIGHT
November 3 – fundinmental – SPOTLIGHT
November 4 – StoreyBook Reviews – AUTHOR GUEST POST
November 4 – Escape With Dollycas Into A Good Book – SPOTLIGHT
November 5 – #BRVL Book Review Virginia Lee – SPOTLIGHT
November 5 – Lady Hawkeye – AUTHOR GUEST POST
November 6 – Literary Gold – AUTHOR INTERVIEW
November 6 – FUONLYKNEW – SPOTLIGHT
November 7 – Sapphyria's Book Reviews – SPOTLIGHT
November 7 – Celticlady's Reviews – SPOTLIGHT