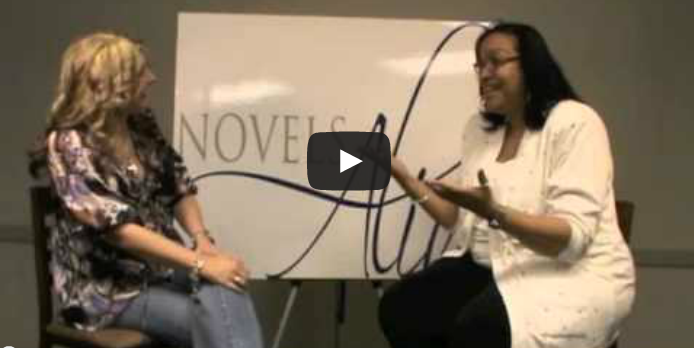 WARNING: Hold on to your imagination and get ready for a thrill ride unlike no other. Werewolves who are a special ops team take center stage in L.A. Banks's Crimson Moon Series. The New York Times and USA Today Bestselling author of over 40 novels and 12 novellas, brings you her latest hot release, book six in the series, LEFT FOR UNDEAD.
[quote]"Secret government operative Sasha Trudeau earned a long vacation with her lover and fellow Shadow Wolf, Hunter, after the brutal wolf-like attacks that left New Orleans in an uproar. But when her team calls with news of vampire slayings, Sasha knows it's only a matter of time before another war breaks out among the supernatural denizens of the world…
The vampires are nobody's ally, but the cold-hearted deaths of their own kind make them even more bloodthirsty than usual. But who is the culprit? With the Seelie and Unseelie courts claiming innocence and aligning together, Sasha's team is at a loss. Until they discover that they're facing ancient creatures from the depths of hell itself, bent on unleashing pure fury…"[/quote]
In book five, NEVER CRY WOLF,
[quote]"Secret government operative Sasha Trudeau doesn't like what she's seeing–a series of brutal and bloody slayings that appear to be wolf-like attacks. It might be the work of a copy cat killer–vampire or Unseelie or some other enemy of the Seelie clan. But while Sasha races to find suspects and motives, the panic level is rising–and the city's human population is clamoring for an all-out wolf hunt…
The last fight between the werewolf clans spilled onto the streets of New Orleans–and now the whole city's on red alert. Martial law has gone into effect. Mediums, ghost hunters, and other supernatural pundits have taken over the media, swarming the Big Easy to expose the hard truth about lycanthropes. And to make matters worse, a beastly killer is clawing up humans…"[/quote]

CURSED TO DEATH, book four of the Crimson Moon Series, [quote]"Secret government operative Sasha Trudeau arrives at the scene of a murder, only to discover that a Fae creature has been killed–in a whole new kind of way. What is the meaning behind this mysterious ritualistic killing? What did the victim do to deserve it? Sasha fears that the Vampires and Unseelies have formed an unholy alliance…and they're ready to unleash their darkest arsenal of magick yet.

Teaming up with her mate and fellow Shadow Wolf, Max Hunter, Sasha tries to penetrate the paranormal community for clues. Meanwhile, members of the Wolf Clan are turning against one another as they race to uncover the meaning behind an ancient Unseelie curse. Even Sasha is not immune to this powerful magick, and soon finds herself drawn to a sensual, dangerous dance–one that could cost her own life…"[/quote]

Are you hooked yet? Leslie's intense, adrenaline pumping action will sweep you away into a unique world where science fiction and paranormal meld to keep you on the edge of your seat just waiting for more.
Book three, Undead on Arrival,
[quote]"Just one month ago, secret government operative Sasha Trudeau thought she'd tasted victory. Orchestrating détente between the warring factions of the supernatural world had nearly cost her life–but it also opened the door to a future with Max Hunter, her mate and fellow Shadow Wolf.

Until now. A poisonous virus is wreaking havoc on Hunter's immune system. And the passionate man who Sasha loves has become unpredictable, dangerous–and possibly deadly. When Hunter disappears the night a human is found ravaged, Sasha is thrust into a race against the clock to find the cure for her mate…and the traitor who's determined to see them both dead."[/quote]
In book two, BITE THE BULLET,
[quote]"Sasha Trudeau considers herself a soldier first and a werewolf second. But while her secret government-sanctioned task-force faces its greatest challenge so far, Sasha faces something much more primal: the undeniable pull of the moon–and her own desires.

With rogue wolves savaging both the human and paranormal worlds, Sasha's team of elite operatives has one job: destroy the rogues and isolate the deadly toxin that's poisoned their blood. But the challenge is far more complicated than Sasha could have imagined. Soon she is thrust into a full-scale supernatural war for supremacy–and the only man left who Sasha can turn to might be the biggest danger to her of all…and in more ways than one."[/quote]
BAD BLOOD, the first book in the Crimson Moon Series,
[quote]"Sasha Trudeau knows all about working beneath the shadows, back-alley deals, and things that go bump in the night. She also knows that the world is unaware of the existence of the paranormal–and that the government would like to keep it that way.

As a highly trained Special Ops soldier, Sasha and her team are an elite group of individuals who are survivors of werewolf attacks, now trained to be loyal to only to each other and their government. But when she returns from a solo mission, she finds that her team has mysteriously gone missing. Shocking government conspiracies, double-dealing vampires, and a host of stunning revelations about who–and what–she really is are only just the beginning…"[/quote]

Filled with action, this sexy series is a winning combination of suspense and humor that you don't want to miss. L. A. Banks writes as Leslie Esdaile, Leslie E. Banks, Leslie Banks, and Leslie Esdaile Banks. This dynamic writer has won a number of awards for her novels, including such prestigious accolades as the 2009 Romantic Times Booklover's Convention Career Achievement Award for Paranormal Fiction, the 2008 Essence Magazine Storyteller of the Year Award, as well as the 2008 Best 50 Women in Business Award for the State of Pennsylvania. She also spoke on the HBO Special Vampire Literature and Legends about her Vampire Huntress Series which aired before the True Blood premiere.
L.A. Banks is a wonderfully funny and warm, multi-talented storyteller who will capture both your heart and your imagination. Don't Miss Her.
Please Support the Author by Purchasing Their Books: