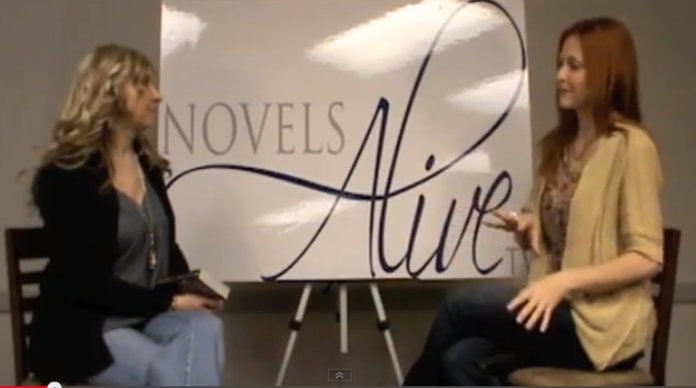 New York Times Bestselling Author Vicki Pettersson deals a winning hand in her Signs of the Zodiac Series.  Writing Urban Fantasy at its absolute best, Vicki delves her readers into the secret world of Light and Shadow, where the two factions wage an immortal war in Sin City.
Vicki says: [quote]"I hate to say the idea for this series came to me in a dream—it sounds too precious and capricious, like writing is something that comes to you rather than something you have to work for – but that's exactly how this idea germinated. I woke up laughing, having just imagined a caricature-ishly beautiful woman fending off a leather-clad homicidal maniac with an overpriced stiletto. If you've read SCENT you'll know the scene I mean."[/quote]
The kick-ass, adrenaline-pumping series begins with THE SCENT OF SHADOWS, where heroine, Joanna Archer learns demons have marked her for their own and dining with a serial killer can be hazardous to one's health.
[quote]
When she was sixteen, Joanna Archer was brutally assaulted and left to die in the Nevada desert.
By rights, she should be dead.
Now a photographer by day, she prowls a different Las Vegas after sunset—a grim, secret Sin City where Light battles Shadow—seeking answers to whom or what she really is…and revenge for the horrors she was forced to endure.
But the nightmare is just beginning—for the demons are hunting Joanna, and the powerful Shadows want her for their own… In THE SCENT OF SHADOWS."[/quote]
In book two, THE TASTE OF NIGHT, Joanna Archer learns that [quote]Being mortal isn't easy. Being a superhero is even harder."  Even mortal, Joanna was nobody's idea of a victim. But now, infused with the supernatural power to alter the battle between Shadow and Light forever, what she's become is a target. And when a toxic virus invades the valley, her allies are targets are well. To find the cure that will save them, Joanna must embrace her Shadow side…even if it leads her into an all-out battle with the demons of her past.[/quote]
Book three, THE TOUCH OF TWILIGHT,
[quote]
Joanna has reluctantly accepted the roles destiny assigned her: Avenger…Savior…Destroyer…
She never asked for the mantle that's been thrust upon her, but she will not abandon it now that it's hers. Stalked by an enigmatic doppleganger from a preternatural realm, Joanna can feel the Light failing—which is propelling her toward a terrifying confrontation with the ultimate master of evil, the dark lord of Shadow: her father.
Vegas is all about winning big—or losing everything. To save her friends, her future, her worlds, Joanna Archer will now have to gamble it all by fully embracing the darkness inside her.
[/quote]
Then in the Fourth book of Signs of the Zodiac, CITY OF SOULS,
[quote]
Joanna, Agent of Light, has survived a violent initiation into the paranormal world lurking behind the seedy seams of Las Vegas. She's found a home, friends, and even the chance for a new life and love.
But evil never rests, and to save her beloved city, and herself, Joanna must venture into a new world hidden among the shadows, one where the line between good and evil is barely visible, every agent is a rogue…and each breath could be her last.
[/quote]
THEN DON'T MISS CHEAT THE GRAVE!
[quote]
Joanna gave up everything when she embraced mortality—abandoning her powers and altering her destiny to save a child…and a city. Now her former allies are her enemies—and her enemies have nothing to fear.
Yet still she is bound to a prophecy that condemns her to roam a nightmare landscape that ordinary humans cannot see and dare not enter. And a beast is on her trail—an insane killer blinded by bloodlust, who's determined to rip much more from Joanna than merely her now-fragile life. Survival is no longer an option in this dark realm where good and evil have blurred into confusing shades of gray—unless she can gather together an army of onetime foes and destroy everything she once believed in.
[/quote]
So next time you're in Vegas, look twice and watch your back.  There are immortals and war and you might just find yourself caught between Light and Shadow.  But before you go, you have to read this series, but you don't have to take NovelsAlive.tv's word for it…
[quote]"[It] came out of nowhere and slapped me silly. Then it lingered days after I closed the cover….Vicki Pettersson is a new voice that needs to be heard." — NYT Bestselling author Kim Harrison[/quote]
[quote]"From the one-damn-thing-after-another school of unputdownable books, [it] rockets into the air and explodes like fireworks, with nonstop bursts of action and imagination." — NYT Bestselling author Diana Gabaldon[/quote]
[quote]"The forces of Light and Dark battle over Las Vegas in this very exciting series debut … read at your own risk — it'll keep you up past your bedtime."– NYT Bestselling Author Charlaine Harris[/quote]
[quote]"Moody, fast-paced…blends fantasy, comic book superheroism and paranormal romance, but holds no promise of a happily-ever-after…Imaginative…. [Readers] will embrace Pettersson's enduring, tough-as-nails heroine and anticipate gleefully the next volume."– Publishers Weekly[/quote]