C.H. Admirand may be a Southern Belle who transplanted to New Jersey, but the way she writes cowboys, you would swear she had to have grown up on a ranch.  Her sizzling new series, The Secret Life of Cowboys, starts off with an eye-pleasing bang.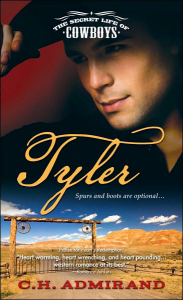 "Tyler Garahan is a hero willing to put "everything" on the line to save his family ranch.  He spends his days roping cattle and his nights stripping at a ladies club.  What he doesn't count on is just how bare and vulnerable he becomes when he falls for Emily Langley, his new boss.  For Emily, Tyler dances his way right into her heart, and she will do anything to help him.  Together they burn up the pages with their passion."
Being married to her real life hero, C.H. writes broad-shouldered, honest, compassionate heroes well.   So don't miss this series.  TYLER  is out now!  DYLAN will be released in January of 2012 and JESSE will be next.  C.H. has loved story all of her life and you can tell that her heart is in every novel that she writes.  She also has a few secrets of her own—she loves to add bits and pieces of her real-life ancestors to the character in her books. Sometimes C.H. will name characters in her stories after her family and friends.  So beware and do yourself a favor… make TYLER your hot summer beach read this year.  Go to www.chadmirand.com for information and excerpts.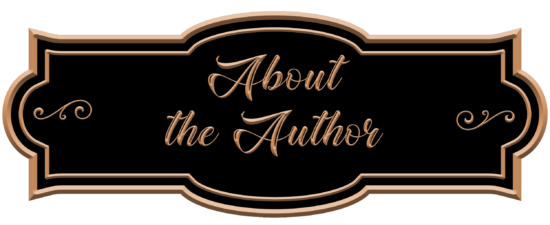 "Warm…Charming…Fun…"
C.H. writes about the things she loves most: Family, her Irish and English Ancestry, Baking and Gardening. Take a trip back in time to Regency England for her new series: The Lords of Vice, coming from Dragonblade Publishing in 2020! Venture back to the Old West with her Irish Western Series, then fast-forward to the present, stopping at the Circle G Ranch in Pleasure, Texas, before finally landing in Apple Grove, Ohio–Small Town USA–for a slice of Peggy McCormack's Buttermilk Pie!
C.H. was born in Aiken, South Carolina, but her parents moved back to northern New Jersey where she grew up, which if you've met her would explain a lot. She's always had her nose in a book, has traveled the world over, and even tested the time-space continuum, thanks to the awesome power of the written word. One of her writing quirks is that she loves to include bits and pieces of her ancestors and ancestry in her books. Her family centers her and keeps her sane, which is why she enjoys adding elements of family, hearth, and home in her romances.
C.H. is a member of RWA, The Beau Monde, NINC and WWA. C.H. is a former member of RWA/NYC, PASIC, and NJRW where C.H. held numerous jobs including Treasurer, Assistant Conference Chair, and PAN Liaison.
With 16 novels and 15 novellas and short stories to her credit, this award-winning, multi-published author's books are available in paperback, hardcover, trade paperback, magazine, e-book, large print, and audio book.