This week, it is with infinite appreciation and respect that we welcome NEW YORK TIMES and USA TODAY Bestselling author, Tessa Dare to our virtual interview seat as she answers Novels Alive in association with our sister site, Be My Bard's "10 Questions with…"
When creating the perfect hero and heroine, do you rely solely on your imagination or do you draw inspiration from other sources (family and friends, actors/actresses etc.) or a combination of both?
I think it's definitely a combination of sources. I do sometimes start with a bit of a favorite fictional character or a charismatic actor in mind.  However, that's just the kernel that gets me started, and the imagination takes over from there.
I will admit that for secondary characters, I love to ask people about their strangest relatives and take inspiration from their stories.  Every family has that one.  You know what I mean.  (And do tell!) 
Which character from your own work would you most like to meet in the real world and why?
Oh, gosh. That's so hard to say!  I often wished I could really live in Spindle Cove, the seaside haven for unconventional ladies—but that's a place, not a person.  Maybe it's just because she's freshest in my mind, but I really think I'd be good friends with Izzy Goodnight, the heroine of ROMANCING THE DUKE.  Aside from her literary background, she's funny and good-humored, but rather awkward at times.  I can relate.
Which character from another authors work would you also like to meet?
I definitely want to go to a ball at Pemberley (Mr. Darcy's estate in PRIDE AND PREJUDICE).  I would also like to be adopted into the Weasley family, from the Harry Potter series. 
If you had to choose between writing a story that would leave your readers LAUGHING out Loud, CRYING from all the intense emotions or with a pressing need for a COLD SHOWER, which response would you prefer?
My hope with every book is to do all three!  But if forced to choose one… I think humor is generally considered to be my calling card.  Laughter is so important, and some days, very hard to come by.  When a reader tells me that my book made a gloomy day brighter, a flight delay enjoyable, or just put a smile on her face, I am so happy.
Living and breathing a cast of characters for months/years while writing a story must make it hard to set that character aside when the story is finished. Which character did you most have the trouble with saying "Goodbye" to?
I've had a terribly hard time saying goodbye to Colin and Minerva from A WEEK TO BE WICKED.  They keep popping up in other stories. J
A lot of authors are now using social media websites like FACEBOOK and TWITTER to connect with their fans and promote their new and upcoming work. How much of a difference do you believe that these interactions help in engaging new readers/fans to your work?
I love social media!  It's a great way to connect with readers all over the world.  I'm somewhat active on Facebook, but Twitter is my favorite.  There's always someone out there who has answer to my question, or who just watched whatever TV show or movie I feel like talking about… Writing is a very solitary job, but social media is like the virtual water cooler.  To me, it's not so much about marketing – it's just about having fun and getting to know new people.
Now that self-publishing is growing in popularity and even established "Print" authors are choosing to release some of their work outside the traditional norm of a publishing house, do you believe that the added level of control given to the author will ultimately see a rise in the quality of the works available or just the quantity?
That's an excellent and complex question.  I think all the developments in self- and digital publishing are exciting.  This is a great time to be an author—and a reader.  It's true that we're seeing an increase in the number of books published, and there's a wide range in quality.  Even if self-pub explosion makes it a little harder to dig for the good stuff, I think the benefits of wider choices outweigh any negatives. 
Speaking of control…when it comes to the cover art, when a character or couple are portrayed it's not uncommon for them to be shown as a perfect model of themselves without any of the descriptive flaws found inside the pages of the story. Do you think that readers prefer the more romanticized version or would they rather see a truer version of the characters being portrayed? AND, which would you prefer?
Part of the reason for this is that all cover models are…well, models…and therefore professionally good-looking. J
I would like to see more curvy and plus-size models on covers, when it fits the characters—and I would find it offensive if a character's race or ethnicity is changed for marketing reasons.  Beyond that, I'm pretty forgiving of cover art even if the setting, clothing, and physical details don't precisely match the story. The cover's main job is to draw the eye and entice a potential reader to look closer, so it has to make an appealing impression to people who haven't read the story.
For example, Kate, the heroine of A LADY BY MIDNIGHT, had a prominent birthmark on one side of her face.  I knew the birthmark was something the publisher would never put on the cover—because without reading the story, people might not realize it was a birthmark.  They'd probably squint at it and rub the cover with their fingernail, thinking it got splattered with coffee or something.  Instead, I asked the artists to show her in profile, and they did.  The Avon art department has been very good to me.  I can't wait to reveal my next cover in the Castles Ever After series… it's beautiful.
The NEWS is always doing stories on pirate and file sharing websites that illegally make copies of music, movies and television freely available online, but they rarely if ever include mention of eBooks in these reports. What are your thoughts on the lack of attention being given to this issue?
Honestly, I let my publisher worry about it.  There will always be people who flout the rules to get something for nothing.  I would rather focus on positive interactions with readers, because most purchase or borrow my books in legal ways.   As e-books become more affordable and easy to download, my impression is that we are seeing less impact from piracy.  
Would you care to share something about your latest release or a story that you are working on now?
Absolutely, and thanks for asking!  I'm so excited about my new book, ROMANCING THE DUKE, which is the first in an all-new series called Castles Ever After – each heroine has inherited a castle from her godfather.  Like all my books, it's a fun, sexy Regency romp – this time, with a scarred, beastly hero and a heroine who has the wits and determination to tame him.
Here's a quick blurb: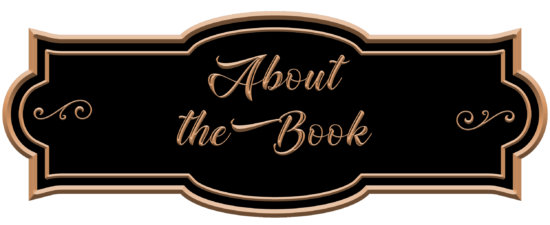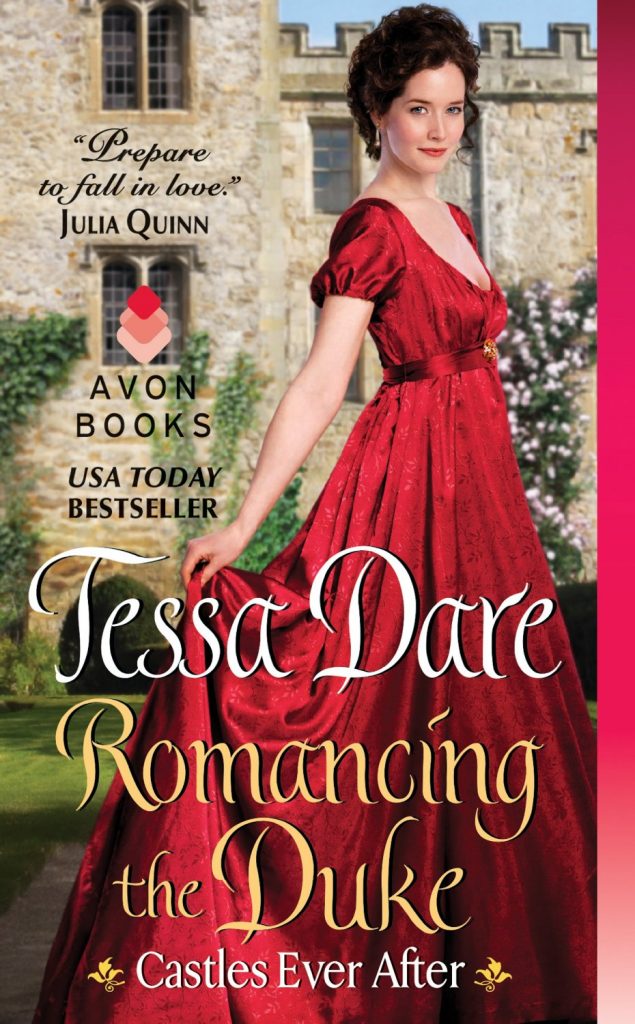 Left penniless after her father's death, Miss Izzy Goodnight has caught a stroke of luck. Thanks to her godfather, she's inherited every girl's dream—her very own castle.
The only problem?
There's a man in it. The reclusive Duke of Rothbury, to be exact. He's wounded, scarred, scorned by the world…and he's not leaving.
Thank you so much for having me!
Look for the first book in Tessa's new "Castles Ever After" series, Romancing the Duke, on January 28th, 2014. You won't want to miss it!
You can read the Novels Alive review of this wonderful book HERE.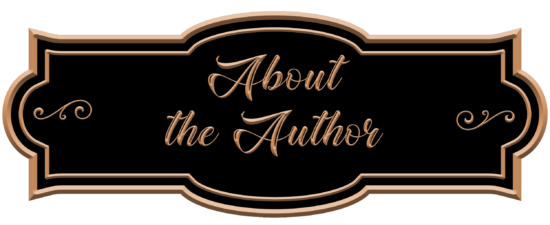 Tessa Dare is the New York Times and USA Today bestselling author of eleven historical romance novels and four novellas. Her books have won numerous accolades, including Romance Writers of America's prestigious RITA® award and multiple RT Book Reviews Reviewer's Choice Awards.  Booklist magazine named her one of the "new stars of historical romance," and her books have been contracted for translation in more than a dozen languages.
Mixing wit, sensuality, and emotion, Tessa writes Regency-set romance novels that feel relatable to modern readers. With her bestselling Spindle Cove series, she had great fun creating a fictional seaside community populated by women who defy the conventions of their time—engaging in such unladylike pursuits as medicine, geology, and artillery. And she had even more fun dreaming up the strong-willed, unsuspecting men who find their hearts ensnared by these unlikely heroines. The strong yet quirky heroines and sexy heroes continue in her all-new Castles Ever After series, launching in 2014.