Please join Novels Alive and Be My Bard.com and in giving this week's author a very warm welcome. Say Hello to Ashlyn MacNamara!
We've all pondered the age old question of which came first the CHICKEN or the EGG? As a writer, when creating a new story, which tends to come first for you—the CHARACTERS or the PLOT?
The characters, always. I'm very much a seat-of-my-pants writer. I tend to come up with my hero and heroine and then drop them into a situation and let them figure things out from there. Part of what keeps me writing the book is to find out what's going to happen next, because, often, I don't even know.
It's inevitable that small bits and pieces of a writer's own personality will make their way into the characters they create. But if you had to write yourself into one of your books, would your character most likely be the hero/heroine, the steadfast best friend, the comedy relief or the villainous mastermind?
Hahahaha, I'm glad certain of my friends aren't answering this question for me, because they'd tell you I'm the villainous mastermind. And I'm not. No, really. I like to think of myself as the comedy relief.
Although if I'm honest, I kind of did write the kind of character I'd like to become eventually into my latest release. In WHAT A LADY CRAVES, my heroine has become a paid companion for an older lady who is, shall we say, a little set in her ways. Also, she likes to let everyone think she's crazy and say outrageous things to get a rise out of others. When I get old enough to get away with it, I want to be just like that.
Speaking of villains…do you prefer writing characters that are clearly evil from the second they appear on the page or the surprise villain that no one would ever expect?
In theory, I like the surprise villain. In practice, I can say I don't think I've really done that very often. I have to admit it's a great deal of fun to write a really smarmy character who I intend everyone to hate from the moment they're introduced.
If you had the power to step inside the pages of any book for 24 hours, which one would you choose and why?
There was a time in my life where I read THE LORD OF THE RINGS every single year. So there's your answer, although you might have trouble getting me to come back out after a day. I'd want to stay and explore, because there were so many aspects of that world that didn't make it into the books.
If you could use that same power to jump through the screen into the world of your favorite television show or movie, which would it be and why?
Since they made LOTR into a movie… Oh, that's cheating, isn't it?
I admittedly don't watch a lot of TV or see that many movies, but one show I am hooked on is Downton Abbey. Spending a day following the Dowager Duchess around waiting for zingers would almost be research given the kind of books I write.
Over the last few years, books of an erotic nature or with taboo subject matter have become more acceptable—even popular—in the mainstream marketplace. How, if at all, has this change affected the way that you write your own "love scenes"?
For me, a love scene has always been more about the emotions than description of what body part goes where. Even though I don't mind getting into details, emotion is key for me. Whatever the characters are doing, though, my goal with this kind of scene is to write something authentic to their personalities. So if I'm working with an extra alpha hero, who's to say he won't like giving a few orders in the bedroom?
There was once a time when authors had to rely almost solely on mainstream media like newspapers and magazines to find reviews written on their latest book. Now that the internet has made it possible for anyone with a keyboard to become an armchair critic, has the sheer number of reviews available for your books made it easier or harder to deal with criticism?
It's pretty much an open secret that I got into writing from fanfiction, and with fanfiction, the only legitimate payment an author gets is via reviews. However, within fandom, if you're generally a good writer, you don't face a whole lot of negativity. People tend to say nice things and ask you to write more. At least that's how it was in the circles I hung out in.
Now that I'm published, reviews have become a bit of a two-edged sword for me. Part of me still wants to go looking to see what others have to say, but I've also learned to be wary. I think with every book that comes out, I've developed a thicker skin, though.
Many authors have branched out into multiple genres over the years. Is there a particular genre of fiction that you have always wanted to tackle but, haven't tried yet?
*eyes the Lord of the Rings reply* Fantasy—or at least fantasy romance. In the past year, I read through the entirety of George R. R. Martin's A SONG OF ICE AND FIRE (AKA GAME OF THRONES). I am still somewhat traumatized by the experience, even as I suffer through the wait for the next book along with the rest of the series' fans. If nothing else, reading about the Starks and Lannisters gave me a desire to write a pseudo-medieval world and give a few deserving people happily-ever-afters as opposed to ending up disemboweled with their heads on stakes.
If you could choose one historical/contemporary romance from your own or another author's library of work to be made into a feature film which would it be and why?
This is a really hard question, because not very many romances get made into feature films. Possibly something to do with the love scenes… Anyway, my friend Tracy Brogan wrote a hilarious book called CRAZY LITTLE THING a couple of years ago, and I think that one would translate well onto the screen. Although there's a definite romance, the emphasis is on the heroine, her journey, and her family. Tracy has written some extremely colorful characters and her humor would shine on screen.
Tell us a little bit about the project you are working on now or share something about your newest or upcoming release(s).
My latest release starts off a new series revolving around three men who became friends while at school. A secret has now driven them apart. WHAT A LADY CRAVES (available August 12) introduces the reader to Alexander, who had to leave England to save his family's finances. Thus, when he returns, he has no idea why his other two friends have fallen out. Oh, and there's the small matter of his former fiancé… Here's the full blub: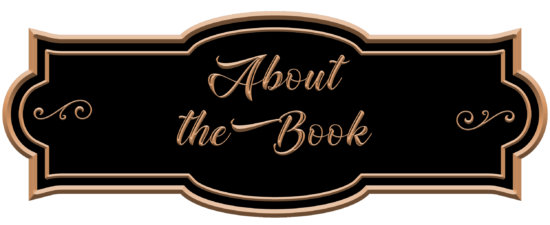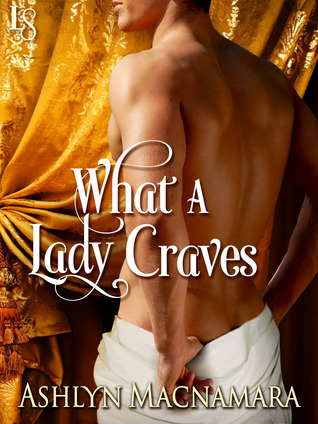 Henrietta Upperton is about to marry Alexander Sanford when he rushes off to India to salvage his family's fortune. Then comes the devastating news that he has wed another. Eight agonizing years later, a storm washes Alexander ashore—injured, widowed, and hunted—and one glimpse of his ruggedly handsome face reawakens the desire Henrietta thought she had buried deep inside. Her body still yearns for his touch, but she's determined not let him wound her again . . . not this time.
For Alexander, honor always comes first. Only too late does he realize that when given the choice between two virtuous deeds, he picked the wrong one. On the run with his life in tatters and a pair of daughters in tow, Alexander burns for Henrietta. He knows he does not deserve forgiveness. And yet he longs to wrap his arms around her warm body once again. What's more, he is sure the lady craves the same.
Thank you so much for inviting me to be part of your blog!
~Thanks so much, for joining us Ashlyn!
Be sure to look for WHAT A LADY CRAVES on August 12th, 20014 at your favorite online retailer.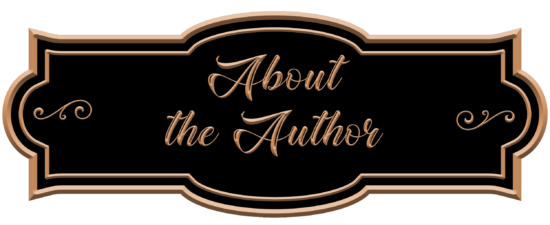 They say that once you reach your forties, you undergo some sort of mid-life crisis. That must have been what happened to Ashlyn Macnamara when she finally made up her mind to set down some of the stories that had been accumulating dust in the dark recesses of her brain for years. As space becomes available, other plots and characters have developed the pesky habit of moving in to take their place.
Ashlyn lives in the wilds of suburbia outside Montreal with her husband, two teenage daughters, and one loudmouth cat. When not writing, she looks for other excuses to neglect the housework, among them knitting, reading and wasting time on the internet in the guise of doing research." ~www.ashlynmacnamara.net