Getting past the librarian's guard…
Trent Jamieson isn't one for virtual romance, but there's something about the intriguing woman he meets on the Internet he can't resist. Then the small town bachelor discovers the mystery woman who shares her secrets with him online is the laced-up librarian in his self-defense class! Veronica Sussingham may just be his toughest student yet. Because how can he show the vulnerable beauty that some men are worth letting your guard down for?
Veronica returned to her hometown seeking shelter for her shattered spirit. The last thing she needs is a blue-eyed charmer who wants to show her how to live—and love—again. Then she discovers Trent is not just another admirer, but a man who knows her deepest secrets. Now Veronica must choose between running from her past—or finding future happiness with the kind of man she swore she'd never fall for…
EXCERPT

BUY LINKS
ABOUT THE AUTHOR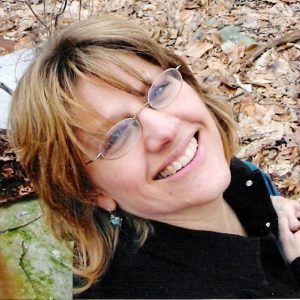 Bestselling author Sharon Struth believes you're never too old to pursue a dream. The Hourglass, her debut novel, is a finalist in the National Readers' Choice Awards for Best first Book. Her follow-up release, SHARE THE MOON-Book one in the Blue Moon Lake Novel Series-is published by Kensington Books and is a Barnes & Noble romance bestseller. The series also includes Twelve Nights (11/15), Harvest Moon (12/15) and Bella Luna (2016).
She writes from the friendliest place she's ever lived, Bethel, Connecticut, along with her husband, two daughters and canine companion. For more information, including where to find her published essays, please visit www.sharonstruth.com