I was born in Bombay (now Mumbai) so love of Bollywood is probably in my DNA. There is nothing like a good Bollywood flick. For many years, there was a tried and true recipe to these movies, but the culture has changed and the industry adapted. I really enjoy the strong issues newer Bollywood movies explore. But I still love the glamour of old Bollywood, including the scenic sets, extravagant costumes, the dramatic romance, the crazy fights, and of course a choreographed song and dance. You can't have a happy ending without a song and dance, I always say.
Although I don't write Bollywood-type novels, I do enjoy employing a few of the same techniques. I love picturesque scenes, whether it's a small town or a metropolitan city. I'm a sucker for a pretty evening gown. What romance would be complete without a heavy hand of drama? Then there is the music. When I create my characters, I always think about the type of music they listen to from classic rock to alternative to opera. I find myself creating playlists for each book. Sometimes those song titles actually end up in the book. It definitely speaks to the mood of the scene and creates another layer of dimension for the characters.
Just as I'm discovering other foreign films, I hear a lot of non-Indians are enjoying Bollywood. I'm not surprised. After all, a love story in any language is a beautiful thing.
In my new novel, UNWANTED GIRL, the heroine hails from a small village in India. She falls for cynical New York City author. These two come from widely contrasting backgrounds. Add to that the ticking clock element of the heroine's student visa expiring in a few months and you have an extra dose of drama. Both characters also have scarred pasts that limit their views of a promising future. Yet, they learn to embrace life and experience true joy for the first time.
Although the story doesn't follow the Bollywood arc, I promise there is a song and dance!
I'd love any recs on Bollywood or any other foreign romance films.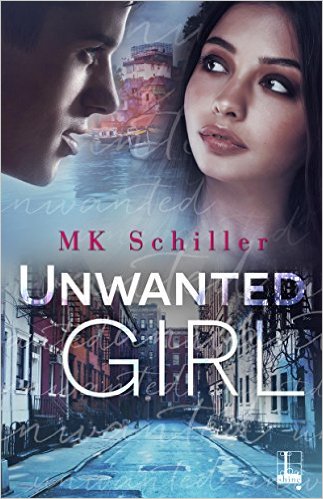 When a man loves a woman…
Recovering addict Nick Dorsey finds solace in his regimented life. That is until he meets Shyla Metha.  Something about the shy Indian beauty who delivers take-out to his Greenwich Village loft inspires the reclusive writer. And when Shyla reveals her desire to write a book of her own, he agrees to help her. The tale of a young Indian girl growing up against a landscape of brutal choices isn't Nick's usual territory, but something about the story, and the beautiful storyteller, draws him in deep.
Shyla is drawn to Nick, but she never imagines falling for him. Like Nick, Shyla hails from a village, too…a rural village in India. They have nothing in common, yet he makes her feel alive for the first time in her life. She is not ready for their journey to end, but the plans she's made cannot be broken…not even by him. Can they find a way to rewrite the next chapter?

This smoothly written cross-cultural romance, which initially appears uncomplicated, evolves into an in-depth study of strong emotions and underlying motivations. Schiller has a fine talent for describing cultural conflicts, and the characters are multifaceted and endearing. A truly unanticipated turn of events sends the riveting conclusion into overdrive, leaving readers breathless. – Publisher's Weekly




M.K. Schiller is a hopeless romantic in a hopelessly pragmatic world. In the dark of night, she sits by the warm glow of her computer monitor, reading or writing, usually with some tasty Italian…the food that is!