As a writer, I'm always looking for new story ideas. I often find that past experiences can be a great help. Have you ever survived a dangerous situation? How did you do it?
When I was first learning to snow ski, I got caught after dark on top of Stowe Mountain in Vermont. It's a huge ski area. It was my first day on skis and somehow I got separated from my friends. I wound up on a black diamond run and of course, I started falling—throwing myself down in the snow was the only way I knew how to stop!
By the time I got halfway down the mountain, the ski lifts had all stopped running and it was dark and freezing cold. I tried taking off my skis and walking, but the snow was deep and it was even harder than trying to ski. I knew I was in big trouble.
Maybe the reason I started writing Romantic Suspense had something to do with that day. Just when I was ready to give up and just wait for whatever was going to happen, a guy came skiing down the hill out of nowhere.
Instead of skiing on by, he swished to a stop right next to me. He must have realized I was in trouble and if I didn't get down the mountain, I could die in the subzero weather that night. The guy—my hero—helped me get up and start "skiing" back down the mountain. He showed me how to snowplow, helped me turn, and never left me, no matter how many times I fell.
It took hours to get off that mountain. We wound up in an empty parking lot, where I his car was parked, and he drove me back to the main lodge where my friends were waiting. I never saw him again, but I've never forgotten him. There is a chance he might have saved my life that night.
So I guess there really are heroes out there in the real world. At least I believe that. Beau Reese, the hero in BEYOND DANGER, is that kind of guy.
Mega-rich, black-haired, and blue-eyed, Beau was a highly successful race car driver before he left the circuit, sort of a Texas Paul Newman. Beau loves fast cars and fast women, but under it all he's a one-woman man and Cassidy Jones is just the right woman for him.
Unfortunately, Beau is wanted for murder.
The good news is, Cassidy is a detective. She's convinced of Beau's innocence and determined to prove it.
I hope you'll watch for BEYOND DANGER, and in June, you'll look for BEYOND CONTROL, Josh Cain's story. If you haven't read BEYOND REASON, I hope you'll give it a try.
Till next time, all best and happy reading, Kat
Check out the booktrailer!
ABOUT THE BOOK
New York Times bestselling author Kat Martin brings page-turning suspense to a tale of secrets and passions turned deadly…
Texas mogul Beau Reese is furious. All six feet three obscenely wealthy, good-looking inches of him. His sixty-year-old father, Stewart, a former state senator no less, has impregnated a teenager. Barely able to contain his anger, Beau is in for another surprise. It appears that Stewart has moved an entirely different woman into the house . . .
Beau assumes that stunning Cassidy Jones is his father's mistress. At least she's of age. But those concerns take a sudden backseat when he finds Stewart in a pool of blood on the floor of his study—and Cassidy walks in to find Beau with his hand on the murder weapon.
The shocks just keep coming. Someone was following Stewart, and Cassidy is the detective hired to find out who and why. Now she'll have to find his killer instead. Her gut tells her it wasn't Beau. And Beau's instincts tell him it wasn't Cassidy. Determined to track down the truth, they form an uneasy alliance—one that will bring them closer to each other—closer to danger and beyond . . .
ABOUT THE AUTHOR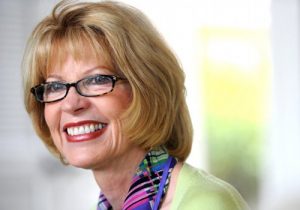 Currently living near Missoula, Montana, Kat Martin is the bestselling author of over fifty-five Historical and Contemporary Romance novels, currently an NYT bestselling author of the romantic suspense AGAINST series. Before she started writing in 1985, Kat was a real estate broker. During that time, she met her husband, L. J. Martin, also an author with over 33 book-length works. Kat is a graduate of the University of California at Santa Barbara, where she majored in Anthropology and also studied History. "I love anything old," Kat says. "I love to travel and especially like to visit the places where my books are set. My husband and I often stay in out-of-the-way inns and houses built in times past. It's fun and it gives a wonderful sense of a by-gone era."
To date, Kat has over fifteen million copies of her books in print. She is published more than two dozen foreign countries, including Germany, Norway, Sweden, China, Korea, Bulgaria, Russia, England, South Africa, Italy, Spain, Argentina, Japan, and Greece.
GIVEAWAY
Kat will give away a digital or print copy of  INTO THE WHIRLWIND to one person who comments on this post! US residents only.