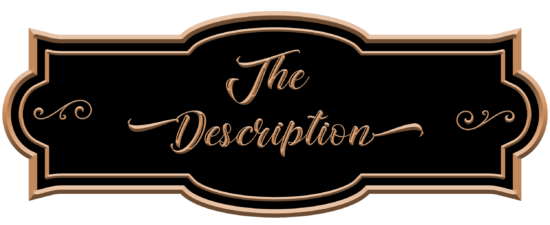 What if Lady Anne Darcy was alive to meet Elizabeth Bennet?
A sweeping tale of tragedy, devotion, and betrayal—spanning over 25 years and two generations—this family saga explores the life Fitzwilliam Darcy would have had if his mother had not died young.
An up-close view of the Darcys' marriage and Fitzwilliam's childhood … a retelling of the circumstances that shaped the man we have come to love … a reimagining of the friendships and relationships that formed each iconic character … a tale of love, loss, heartbreak, and triumph—that is Sons of Pemberley.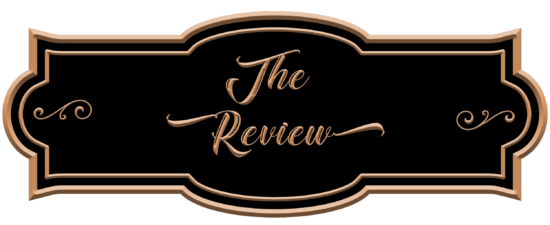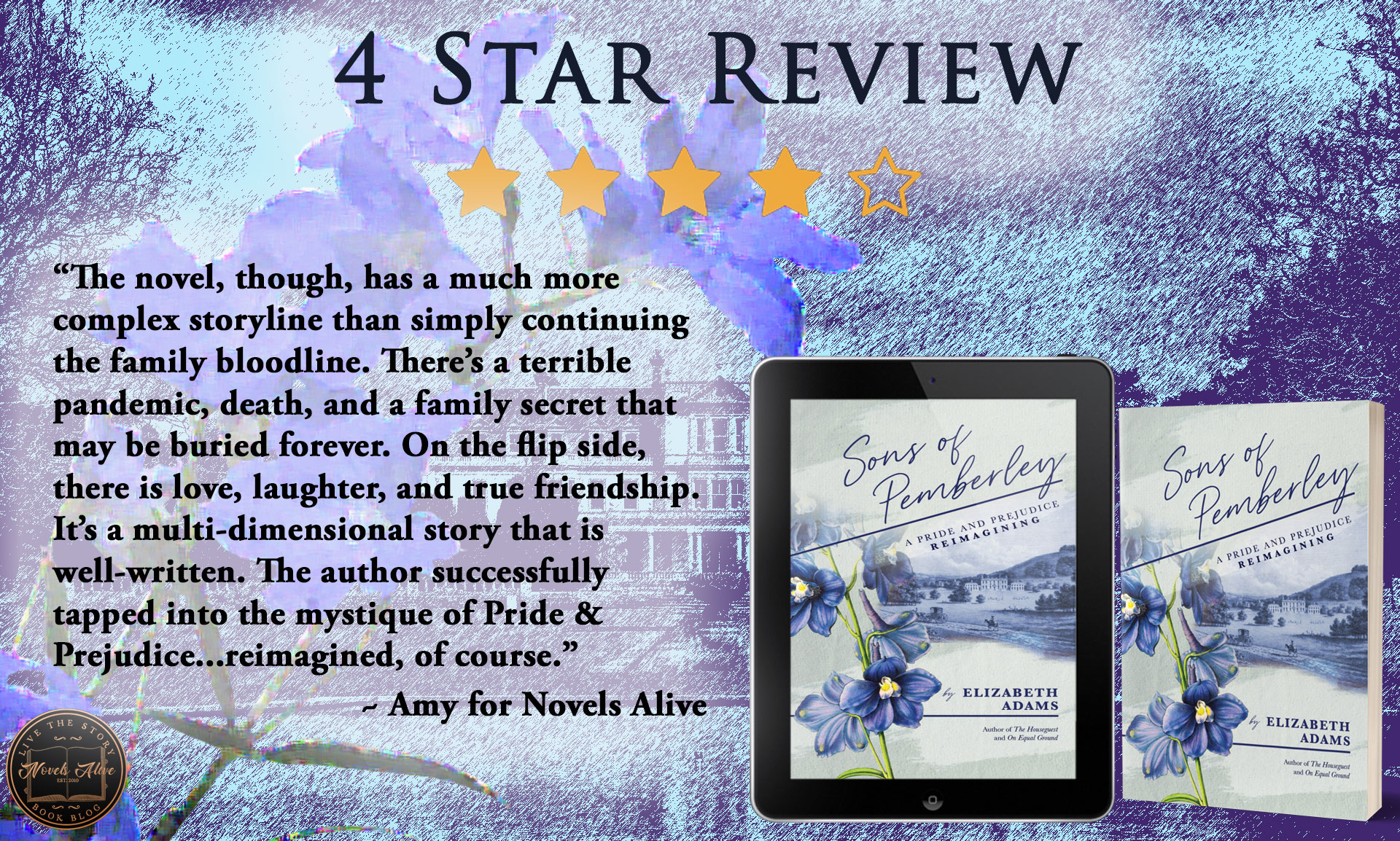 Take a trip with me, if you will, back to the late 18th century. The English countryside bustles with activity around the enormous Pemberley mansion. There's a clear distinction that comes with a person's family name. Yet the friendship between George Darcy of Pemberley and Samuel Wickham creates a bond akin to a brotherhood of equals.
Author Elizabeth Adams meticulously weaves a tale filled with the pomp and circumstance of the time in Sons of Pemberley. Readers must pay close attention as the time shifts forward and then backward to fill in the back story. I found myself having to double-check the dates because I had been closely following a storyline only to have the chapter shift. What stands out, though, is the close attention to detail. The language, particularly the dialog, is perfectly on point for the time period. I could easily picture some of the scenes in my head.
I found myself rooting for young Fitzwilliam as he tried to find his place in the world. The dinner parties, complete with the formality associated with the time period, helped to set the stage as Lady Anne vetted potential suitors for her son. With phrases such as, "I think her figure light and pleasing," the author clearly set the tone.
The novel, though, has a much more complex storyline than simply continuing the family bloodline. There's a terrible pandemic, death, and a family secret that may be buried forever. On the flip side, there is love, laughter, and true friendship. It's a multi-dimensional story that is well-written. The author successfully tapped into the mystique of Pride & Prejudice…reimagined, of course.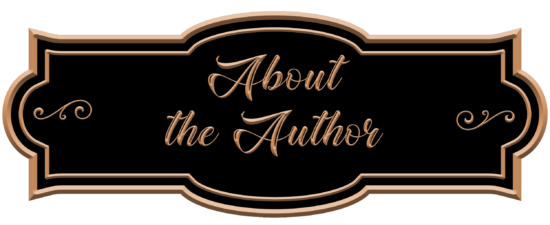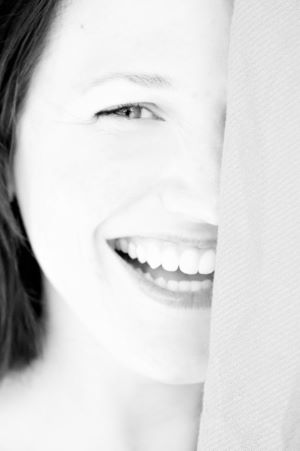 Elizabeth Adams is a book-loving, tango-dancing, Austen enthusiast. She loves old houses and thinks birthdays should be celebrated with trips – as should most occasions. She can often be found by a sunny window with a cup of hot tea and a book in her hand.
She writes romantic comedy and comedic drama in both historic and modern settings.
You can find more information, short stories, and outtakes at www.EAdamsWrites.com.