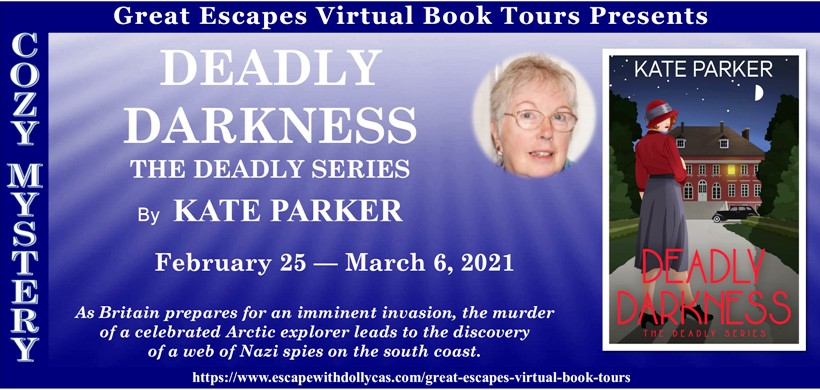 Make-do and Mend became the slogan of nearly every country after World War II began. Restrictions on fabric, leather, and metal, needed for the war effort, influenced clothing design and availability.
Where nylon and silk were available for Livvy's wedding gown and her stockings two months before war was declared, soon she would find herself relying on what was in her wardrobe or what she could buy from increasingly shrinking supplies in stores.
One of the first things Livvy would have purchased would have been a cleverly designed handbag that held a gas mask as well as the usual items she carried in her bag.
She would also, especially living in London where they expected attacks, have quickly purchased a "siren suit." They were one-piece articles of clothing with long sleeves and trouser legs that could be quickly jumped into and zipped up to wear into the air-raid shelter when the siren sounded. There are photos of Winston Churchill wearing one while he was prime minister during the Blitz. They came with a flap in the back to take care of nature's necessities without having to completely undress. These were fashionable long johns, if you prefer.
One of the first problems that fashion helped solve was the high rate of pedestrian casualties in auto accidents once the blackouts began as soon as war was declared. Luminous flowers or buttons helped to make the wearer visible at night without breaking blackout regulations and thereby cut down on injuries. It was also recommended to wear white at night to make pedestrians more visible.
The war influenced styles as well. Skirts were straighter, as in less full, and hemlines were shorter, to use less fabric. Bigger shoulders were designed to change the silhouette and remind the viewer of military uniforms. This was true in every country except France, possibly because the French were occupied by a country they had defeated two decades before. Trousers became more popular with women due to their expanded work role, and trousers for men and women stopped having cuffs (another fabric savings).
Stockings were hard to obtain because both silk and nylon were needed for the war effort. Bare legs became the fashion, with bobby socks for the young, or liquid tan spread on legs and seams drawn up the back of the calf for dances.
Old clothes, curtains, and even blankets were made over into new clothes. While it was illegal to use blackout curtain material to make clothes, some did.
Since hats used so little material, they weren't regulated in any way. Plus, by changing accent ribbons, bows, and flowers, the appearance of old hats could be changed over and over.
Another effect of fabric shortages was the introduction of bare midriffs and two piece bathing suits. I imagine this created friction between the generations. Can't you hear teenagers saying "But it's my patriotic duty to use less fabric."
For men, civilian styles changed in the adaptation of single-breasted suits and no cuffs on trousers. Since zippers and elastic couldn't be used in men's trousers, braces (suspenders) became both popular and necessary.
A lot of these changes came about through shortages in the marketplace before clothing rationing began in England on June 1, 1941.
It will be interesting in future stories to see how Livvy, who is a fashion plate in her late thirties wardrobe, adjusts to the new fashions the war will bring.
Deadly Darkness is the sixth book in The Deadly Series by Kate Parker. Available in ebook and print from Amazon, Barnes and Noble, Kobo, and Apple.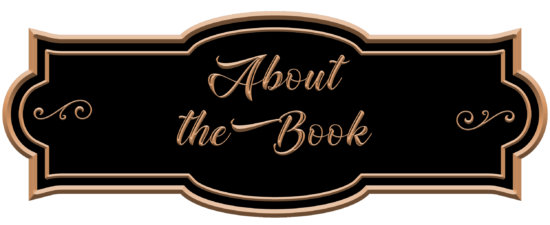 The Deadly Series: Book 6
Publication Date: February 26, 2021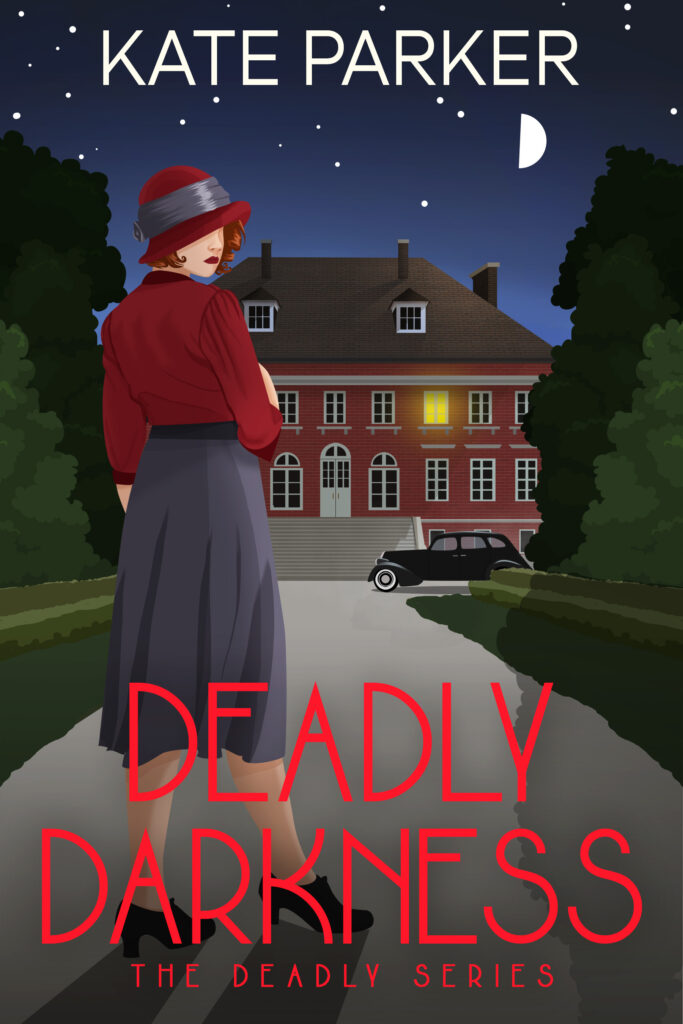 As Britain prepares for an imminent invasion, the murder of a celebrated Arctic explorer leads to the discovery of a web of Nazi spies on the south coast.
July, 1939. Newlywed Olivia Denis Redmond plans to spend a peaceful honeymoon in the country before war rips her soldier husband away. But when she finds a dead body in the midst of a blackout, Olivia is drawn into the investigation.
Since the police inspector isn't interested in clues pointing to espionage and blackmail, Olivia must unlock secrets hidden for years in this idyllic village and face the wrath of an unseen enemy.
As danger stalks her, can Olivia expose a cunning killer before she becomes the next victim?
Deadly Darkness, the sixth book in the Deadly Series, is for fans of World War II era spy thrillers and classic cozy mysteries, of intrepid lady sleuths with spunk and smarts. No explicit cursing, sex, or violence.
Start exploring this journey or mystery and intrigue today as Britain and Germany draw dangerously close to war.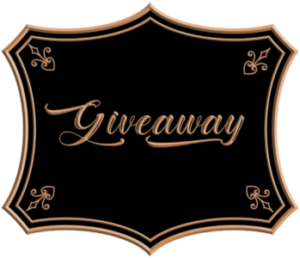 a Rafflecopter giveaway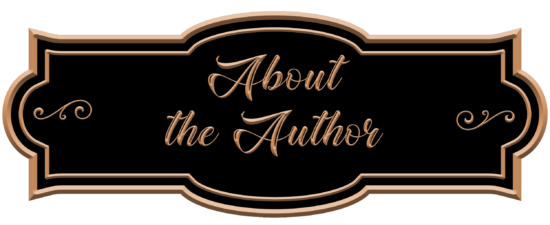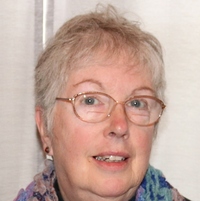 Kate Parker caught the reading bug early, and the writing bug soon followed. She's always lived in a house surrounded by books and dust bunnies. After spending a dozen years in North Carolina, she moved to Colorado. The Rocky Mountains are beautiful, but she'd developed a love of wide rivers, warmer and wetter weather, and fast-growing greenery that sent her hurrying back to North Carolina.
Deadly Travel is the fifth book in the Deadly Series, and Kate's plan is to follow it quickly with Deadly Darkness, both set in 1939 in the days leading up to war. There are at least three more of the Deadly Series coming that will bring the beginning of the war to Olivia's doorstep. Kate reports that she is having fun creating new stories to entertain readers and chaos to challenge her characters.

February 25 – I'm All About Books – SPOTLIGHT
February 25 – Cozy Up With Kathy – REVIEW
February 25 – #BRVL Book Review Virginia Lee Blog – SPOTLIGHT
February 26 – Baroness' Book Trove – SPOTLIGHT
February 26 – Elizabeth McKenna – Author Blog – SPOTLIGHT
February 27 – MJB Reviewers – SPOTLIGHT
February 27 – Sapphyria's Book Reviews – SPOTLIGHT
February 28 – I Read What You Write – CHARACTER GUEST POST
February 28 – Maureen's Musings – SPOTLIGHT
March 1 – Novels Alive – REVIEW
March 1 – The Pulp and Mystery Shelf – SPOTLIGHT
March 2 – Christy's Cozy Corners – REVIEW, GUEST POST
March 2 – Escape With Dollycas Into A Good Book – SPOTLIGHT
March 3 – Novels Alive – GUEST POST
March 3 – Ascroft, eh? – AUTHOR INTERVIEW
March 4 – Reading, Writing & Stitch-Metic – CHARACTER GUEST POST
March 4 – Laura's Interests – REVIEW
March 5 – Diane Reviews Books – GUEST POST
March 5 – View from the Birdhouse – SPOTLIGHT
March 6 – Literary Gold – SPOTLIGHT
March 6 – Books a Plenty Book Reviews – REVIEW, CHARACTER INTERVIEW
Blog Tour Organized By: