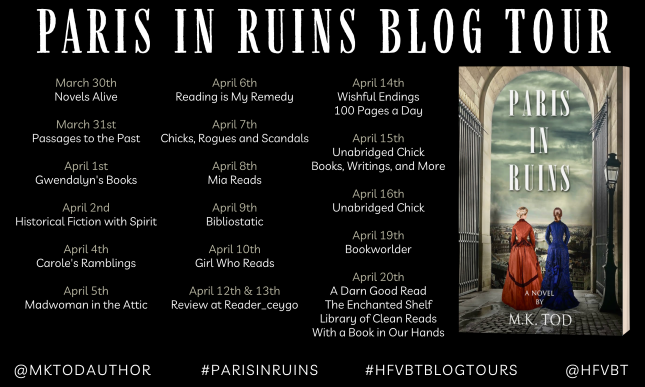 I love Paris. What is it about this beautiful, historic city that pulls at the heart and the imagination? What is it that can make you want to explore time and again this world of iconic buildings, cafés, and museums, to listen to the language, admire Parisians' flare for fashion, taste the wonderful food, enjoy the green spaces and statues, celebrate the artists and literary greats who lived there?
My latest novel Paris in Ruins features the city in 1870 while in the midst of siege and rebellion. You Don't Know Me—a contemporary novel that's still in the editing stages—includes several scenes in the city. An earlier novel Lies Told In Silence opens and ends in Paris.
While researching the history and time of Paris in Ruins, my husband and I rented a small apartment for three weeks and attempted to live like Parisians, buying a daily baguette from the local bakery, sitting in a nearby café for our morning coffee, shopping at the local fish store, butcher, and cheese shop, walking the streets and wide boulevards, stopping along the many bridges that cross the Seine to watch the people and the boats pass by.
Of particular importance was to discover how families lived during the late 19th century—their homes, their fashions, their social lives—and to understand the devastation that occurred while Paris was under siege and insurrection. Did you know that many of the grand public buildings including the Louvre were set on fire during the last days of the insurrection known as the Paris Commune? Members of the Commune used petroleum, liquid tar, and turpentine to start their fires including one in the Tuileries Palace, the Parisian residence of French monarchs for centuries, where they placed explosives in the central pavilion so that its massive dome blew up.
What would those fires have looked like to my characters Camille and Mariele? Were they in danger? How might their lives have been affected by months of siege and unrest?
I take great pleasure placing my characters in places that I've explored: Montmartre, the Luxembourg Gardens, the Pantheon, Shakespeare and Company's famous bookstore, the narrow streets and wide boulevards, the cafés and restaurants, the Bois de Boulogne.
Who knows, maybe the next novel will also feature Paris and I'll have an excuse to visit once more. As Ernest Hemingway once said… "There are only two places in the world where we can live happy: at home and in Paris."
Publication Date: March 30, 2021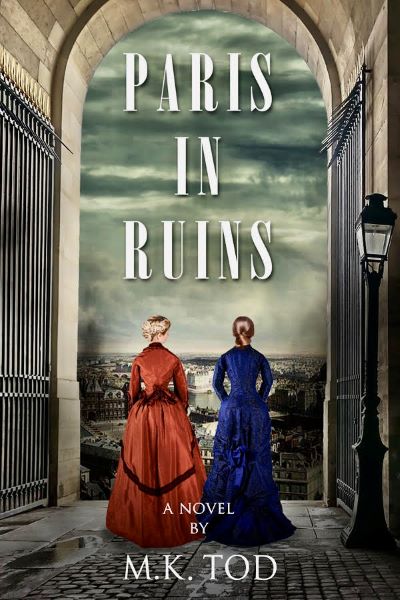 Paris 1870. Raised for a life of parties and servants, Camille and Mariele have much in common, but it takes the horrors of war to bring them together to fight for the city and people they love.
A few weeks after the abdication of Napoleon III, the Prussian army lays siege to Paris. Camille Noisette, the daughter of a wealthy family, volunteers to nurse wounded soldiers and agrees to spy on a group of radicals plotting to overthrow the French government. Her future sister-in-law, Mariele de Crécy, is appalled by the gaps between rich and poor. She volunteers to look after destitute children whose families can barely afford to eat.
Somehow, Camille and Mariele must find the courage and strength to endure months of devastating siege, bloody civil war, and great personal risk. Through it all, an unexpected friendship grows between the two women, as they face the destruction of Paris and discover that in war women have as much to fight for as men.
War has a way of teaching lessons—if only Camille and Mariele can survive long enough to learn them.

"The story of two women whose families were caught up in the defense of Paris is deeply moving and suspenseful." –Margaret George, author of Splendor Before the Dark: A Novel of the Emperor Nero
"Tod is not only a good historian, but also an accomplished writer … a gripping, well-limned picture of a time and a place that provide universal lessons." -Kirkus Reviews.
"M.K. Tod's elegant style and uncanny eye for time and place again shine through in her riveting new tale, Paris in Ruins." –Jeffrey K. Walker author of No Hero's Welcome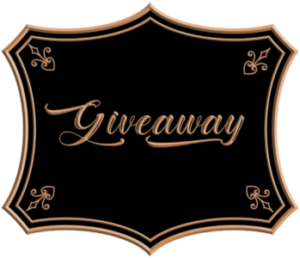 We have one paperback copy of Paris in Ruins up for grabs!
The giveaway is open to the US only and ends on April 20th. You must be 18 or older to enter.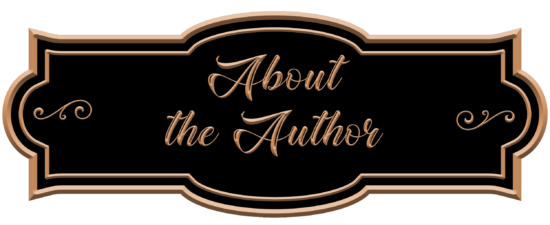 Paris In Ruins is M.K. Tod's fourth novel. Mary began writing in 2005 while living as an expat in Hong Kong. What started as an interest in her grandparents' lives turned into a full-time occupation writing historical fiction. Her other novels are Time and Regret, Lies Told in Silence and Unravelled. Beyond writing novels, Mary's award-winning blog, www.awriterofhistory.com features the reading and writing of historical fiction. When she's not writing or thinking about writing, you can find her hiking, golfing, traveling, or hanging out with friends and family. Mary is married and has two adult children and two delightful grandchildren.

Tuesday, March 30
Guest Post at Novels Alive
Wednesday, March 31
Review at Passages to the Past
Thursday, April 1
Review at Gwendalyn's Books
Friday, April 2
Excerpt at Historical Fiction with Spirit
Sunday, April 4
Review at Carole's Ramblings
Monday, April 5
Review at Madwoman in the Attic
Tuesday, April 6
Excerpt at Reading is My Remedy
Wednesday, April 7
Review at Chicks, Rogues and Scandals
Thursday, April 8
Feature at Mia Reads
Friday, April 9
Review at Bibliostatic
Saturday, April 10
Review at Girl Who Reads
Monday, April 12
Review at Reader_ceygo
Tuesday, April 13
Interview at Reader_ceygo
Wednesday, April 14
Review at 100 Pages a Day
Excerpt at Wishful Endings
Thursday, April 15
Review at Unabridged Chick
Review at Books, Writings, and More
Friday, April 16
Interview at Unabridged Chick
Monday, April 19
Excerpt at Bookworlder
Tuesday, April 20
Review at A Darn Good Read
Review at The Enchanted Shelf
Review at Library of Clean Reads
Review at With a Book in Our Hands