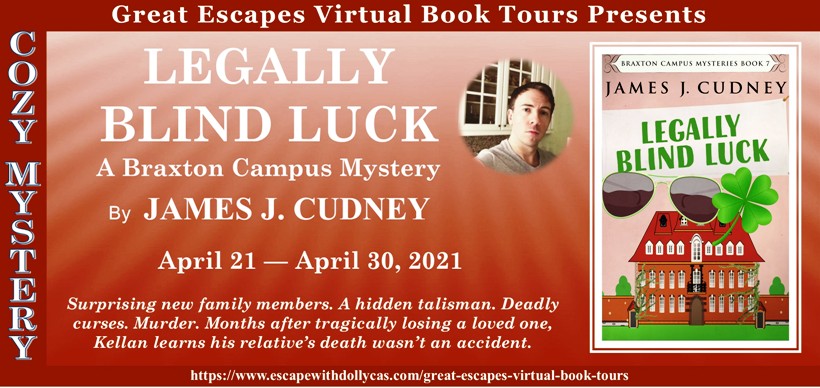 I'm thrilled to be back on the Great Escape Virtual Book Blog Tour with Lori Caswell and the entire team who loves books as much as I do. Many thanks to Novel's Alive for the opportunity to be a guest on this blog in the tour. Today, I bring questions instead of answers… I'll do my best to share my own thoughts, but I'd love to hear from all of you: What do you love about the cozy mystery genre?
As an author, I have a vision of what I want my series and characters to be. Often, it aligns with what readers want. Sometimes, it does not. In my opinion, there is a fine balance between writing what is in your heart and writing what is in your head. In those moments, it's important that authors pay attention to what readers are saying about their books. It's not about reading reviews or getting feedback from beta readers. It's about connecting with readers on a more personal level, understanding the types of characters they want to discover… the settings they feel comfortable visiting… the dialog and tone of a story as it unravels… and the smiles it offers when the last page appears.
Thus, I throw out the question I did at the beginning. I'll answer it myself, too. When I choose to read a cozy mystery or an amateur sleuth novel, it is as much about the mystery as it is about the setting and the characters. I want to feel that there are real people being developed; each has his or her own life, and from book to book, we learn little tidbits that make them more tangible in our minds, if that makes sense. For instance, authors drop random comments about past characters or histories of locations. Sometimes it is to remind readers of what's happened to someone they've previously read about. Others, it's about setting a clue for the future. This is where I fall in love with a book.
Is there a fine balance to this art? Should the fact-dropping be enough to clarify the connections for new series readers or should it be minor in the hope existing series readers remember most of what's occurred? Do you care what happened to a supporting character that Kellan had a scene with three books ago? Only if it changes the plot in the current book? Or is it about creating an immersive world, almost like a movie or television show, where you revisit people and places that you enjoyed over time?
Maybe the author's decision comes down to word count… if you've hit your target 80k words, do you start stripping moments like these? Do you include them even if some reviewers complain? All because you know some fans want to hear all about Wharton County citizens and Braxton University professors? I often wonder if the answer is as multi-dimensional as life itself. People are different. Some want a quick mystery and don't care about side plots. Others want to find their next Murder, She Wrote series. Perhaps an accompanying series of short stories about the townspeople in a separate book is the best approach? These are the decisions and curiosities crossing my mind both as a reader and a writer. How about you?
I'm considering many options to keep the world of Braxton Campus Mysteries flowing more frequently… but in the end, it comes down to hearing from fans of my work and fans of the genre. What do you want in your cozy mystery series? How much connection between books do you feel is necessary? Do you worry too much about the villains frequently being related to the core families and friends of the supporting cast? Is it about the backdrop or the specific murder occurring in this book at this time? What other questions or ideas about cozy mysteries are on your mind these days?
I'd love to hear from everyone… authors and readers like! If you'd rather share privately, feel free to message me on social media or my email too. I look forward to learning more!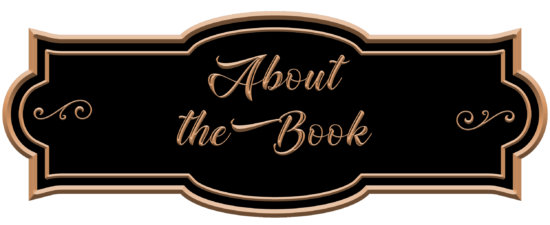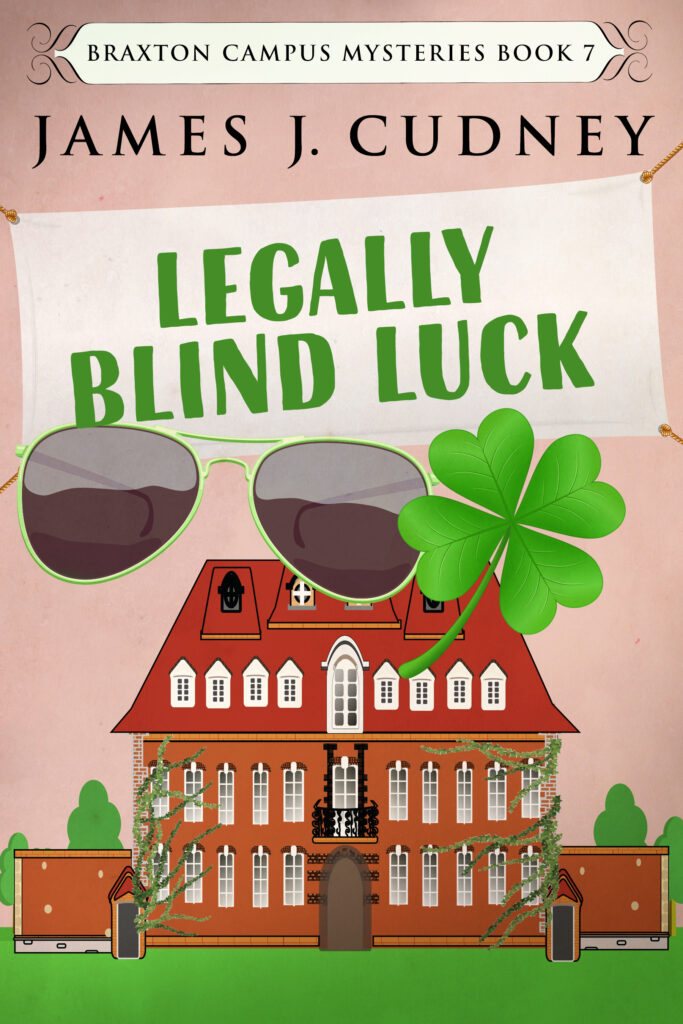 Surprising new family members. A hidden talisman. Deadly curses. Murder. Months after tragically losing a loved one, Kellan learns his relative's death wasn't an accident.
Someone has discovered a cursed talisman, and a rogue government agent will stop at nothing to retrieve the heirloom. Unfortunately, it has already changed hands and found its way on campus. Moments before Braxton's controversial art exhibition opens, Kellan stumbles upon another murder victim, and it appears he might be next on the avenger's list.
Can Kellan protect the talisman's true heir and prevent the killer's nefarious plan? Given all the suspects have ties to prominent Braxton citizens, he's uncertain whom to trust. Together, Kellan and Sheriff April are determined to solve the mystery – via legal means or blind luck.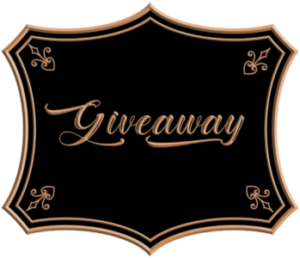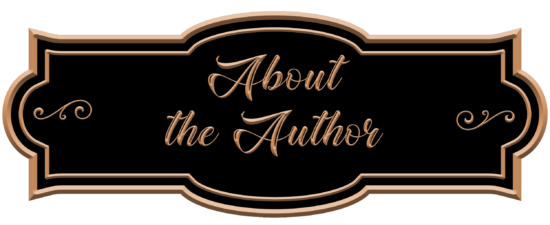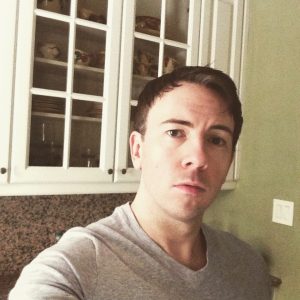 James is my given name, but most folks call me Jay. I live in New York City, grew up on Long Island, and graduated from Moravian College, an historic but small liberal arts school in Bethlehem, Pennsylvania, with a degree in English literature and minors in Education, Business and Spanish. After college, I accepted a technical writing position for a telecommunications company during Y2K and spent the last ~20 years building a career in technology & business operations in the retail, sports, media, hospitality, and entertainment industries. Throughout those years, I wrote short stories, poems, and various beginnings to the "Great American Novel," but I was so focused on my career that writing became a hobby. In 2016, I committed to focusing my energies toward reinvigorating a second career in reading, writing, and publishing.
Author
Writing has been a part of my life as much as my heart, mind, and body. At some points, it was just a few poems or short stories; at others, it was full-length novels and stories. My current focus is family drama fiction, cozy mystery novels, and suspense thrillers. I conjure characters and plots that I feel must be unwound. I think of situations people find themselves in and feel compelled to tell the story. It's usually a convoluted plot with many surprise twists and turns. I feel it necessary to take that ride all over the course. My character is easily pictured in my head. I know what he is going to encounter or what she will feel. But I need to use the right words to make it clear.
Reader & Reviewer
Reading has also never left my side. Whether it was children's books, young adult novels, college textbooks, biographies, or my ultimate love, fiction, it's ever-present in my day. I read two books per week and I'm on a quest to update every book I've ever read on Goodreads, write up a review, and post it on all my sites and platforms.
Blogger & Thinker
I have combined my passions into a single platform where I share reviews, write a blog and publish tons of content: TRUTH. I started my 365 Daily Challenge, where I post about a word that has some meaning to me and converse with everyone about life. There is humor, tears, love, friendship, advice, and bloopers. Lots of bloopers where I poke fun at myself all the time. Even my dogs have had weekly segments called "Ryder's Rants" or "Baxter's Barks," where they complain about me. All these things make up who I am; none of them are very fancy or magnanimous, but they are real. And that's why they are me.
Genealogist & Researcher
I love history and research, finding myself often reaching back into the past to understand why someone made the choice he or she did and what were the subsequent consequences. I enjoy studying the activities and culture from hundreds of years ago to trace the roots and find the puzzle of my own history. I wish I could watch my ancestors from a secret place to learn how they interacted with others, and maybe I'll comprehend why I do things the way I do.

April 21 – Literary Gold – REVIEW
April 21 – Ascroft, eh? – AUTHOR INTERVIEW
April 21 – I'm All About Books – SPOTLIGHT
April 22 – Celticlady's Reviews – SPOTLIGHT
April 22 – Didi Oviatt – Author – REVIEW
April 22 – FUONLYKNEW – SPOTLIGHT
April 23 – Christy's Cozy Corners – CHARACTER GUEST POST
April 23 – MJB Reviewers – SPOTLIGHT
April 23 – The Book's the Thing – REVIEW
April 24 – Carla Loves To Read – REVIEW
April 24 – Nesie's Place – CHARACTER INTERVIEW
April 25 – Elizabeth McKenna – Author – SPOTLIGHT, EXCERPT
April 25 – StoreyBook Reviews – SPOTLIGHT
April 26 – Maureen's Musings – SPOTLIGHT
April 26 – Kyrosmagica – REVIEW
April 26 – Tea Book Blanket – SPOTLIGHT
April 26 – Ruff Drafts – SPOTLIGHT, EXCERPT
April 27 – BookloverBlogs – REVIEW
April 27 – Reading, Writing & Stitch-Metic – SPOTLIGHT, EXCERPT
April 28 – Valerie's Musings – REVIEW
April 28 – Books a Plenty Book Reviews – SPOTLIGHT
April 28 – Sapphyria's Book Reviews – SPOTLIGHT
April 29 – Novels Alive – GUEST POST
April 29 – Brooke Blogs – SPOTLIGHT
April 29 – Escape With Dollycas Into A Good Book – REVIEW
April 30 – BookishKelly2020 – SPOTLIGHT  
April 30 – Paranormal and Romantic Suspense Reviews – SPOTLIGHT