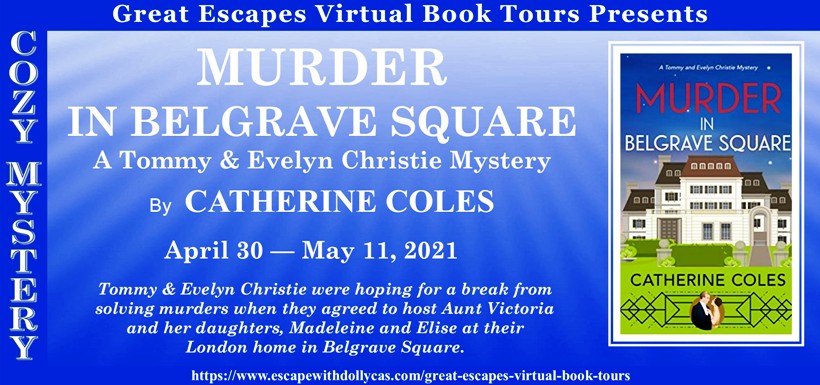 My thanks to Novels Alive for hosting me today.
When I was a newby writer, it fascinated me how authors wrote their books. Where they plotters are pantsers? If they did plot, did they do in-depth plotting, making notes on everything they would write before they began? Did they just have a rough outline? Did their process stay the same for every book they wrote, or did it change?
Murder in Belgrave Square is the 11th book I have written that will be published (there were others I wrote that will, thankfully, never see the light of day!!). The way I have written my cozy mysteries has changed little between Book 1 and this book, which is Book 4. It always starts with the murder. I have a very clear idea of who will be murdered, and usually in what way. I very often see straightaway where the murder will take place too. I begin by making notes and work out who the murderer will be and what their motive is. It might be jealousy, money, revenge, or maybe even love.
As I was writing Book 3 in my series, I sent a message to my newsletter subscribers asking them which book they would like to see next. I gave them four different scenarios. One was a book set in London loosely featuring the London season. I set another onboard a luxury liner heading for New York. The third was a holiday destination, possibly in the Mediterranean. Lastly was a death the evening before the wedding of Tommy's mother.
The voting was very close, but the London book obviously won and became Murder in Belgrave Square. It was fun to involve my newsletter subscribers in choosing which book to write. I often have lots of ideas, so getting some help to pin down which one sounded most interesting was really useful. Personally, I was fully expecting the murder onboard a luxury liner to win!
When I sat down to write Murder in Belgrave Square, I made notes for the first couple of scenes. I find the first two or three chapters the hardest to write. Although I have rough notes on every character before I write, they don't really come alive to me until I start. I have a couple of 'how to' books that I refer to every couple of chapters. That is to make sure that I'm hitting the expected action at the right time. For instance, I like to dive straight in. Readers have told me, and books advise, it's preferable to have things unfold a little more slowly so they have time to get to know the characters before the murder happens.
Once I know the characters, the plot gets a life of its own 🙂 Things happen I don't expect! With every cozy mystery I've written so far, a character says or does something that I had not planned for. I write with a notebook on my desk. In the notebook I make rough ideas of what will happen in the scenes I intend to write that day. I also make notes of things that I know will happen later in the book. For example, once the murder has happened, I know my detectives will have to interview all the suspects. The notes for Chapter Five read 'talking to Hugh, finding out what he knows, where was he when the murder took place? Did he really retire early that night because he was tired?' While writing an earlier chapter, my detectives wondered if Hugh was romantically involved with another character. I wrote on a Post-it note, 'is there something going on with Hugh and Elise?' and placed it in the section of the notes that dealt with Hugh's interview. That helps me keep everything straight though I did comment to another author this week that I wish chapter six me could fully recall everything chapter one me wrote!!
Although I plan my books quite thoroughly, both before I start writing and during the writing process, the theme of the book doesn't seem to appear until the writing has started. For instance, in this book, a baby is abandoned on the back step of Tommy and Evelyn's House in Belgrave Square. It would not have been the done thing for a couple with the social standing of Tommy and Evelyn to take in a baby, never mind one of uncertain parentage. Neither would anyone expect them to want to keep the baby, but Evelyn does. This book explores childlessness, illegitimacy, possible adoption, and the love a mother has for her children—whether the children are birth children, being cared for temporarily such as fostering or adoption. This is very close to my heart as I was a foster carer for 12 years. I have three birth children and adopted two children from the foster care system. I don't mind admitting that I found this book really difficult to write, as I was having some quite serious issues with one of my adopted children at the time of writing. Although escaping to London in the 1920s relieved some of the pressure of real-life, I found working through Evelyn's emotions in caring for the baby more difficult because of my personal life.
I hope that gives you a brief insight into my writing process. If you would like to know anything more, where I get my ideas from, or anything else (except which flavour of ice cream I like best—I refuse to choose!!) I will keep popping back to the blog to answer any questions. I really like to chat, so please don't be afraid to start a conversation!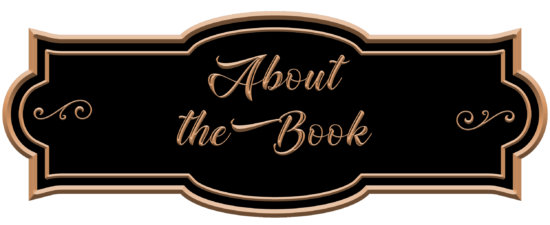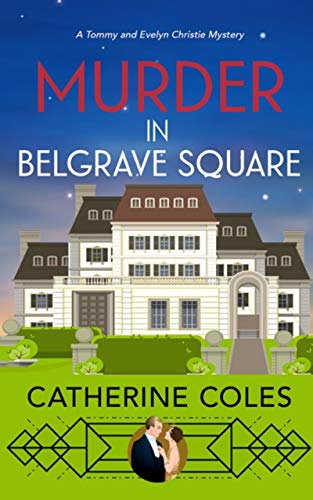 Tommy & Evelyn Christie were hoping for a break from solving murders when they agreed to host Aunt Victoria and her daughters, Madeleine and Elise at their London home in Belgrave Square.
Recently widowed Victoria has returned from France for the London Season and to mend bridges with her estranged family.
None of them were prepared for the doubly shocking sight of a newborn baby and a dead body on the back doorstep of their imposing London residence.
Tommy & Evelyn face a race against time to solve the murder and the mystery of the abandoned baby before cousin Madeleine's London Season is ruined.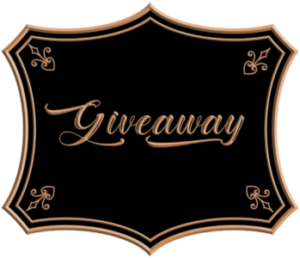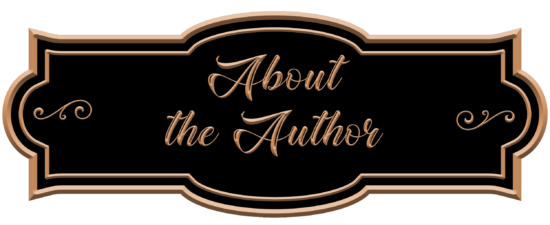 About Catherine: I've always wanted to be an author…or a songwriter…or a nurse…or a teacher…I never have been able to make up my mind J My working career is a testament to this. Over the years, I've worked as a legal secretary, a night carer, in a bar while I completed my law degree, a family law practitioner, a childminder, a foster carer, a home carer, a receptionist, facilitating car deliveries for online customers, and a PA/HR Manager. Now I am living my dream as a full-time author. Well…in truth…one of my dreams—a girl should never have only one dream! Catherine lives in the northeast of England where she shares her home with her children and two spoiled dogs who have no idea they are not human!

April 30 – Novels Alive – GUEST POST
April 30 – I'm All About Books – SPOTLIGHT
May 1 – Elizabeth McKenna – Author – SPOTLIGHT
May 1 – #BRVL Book Review Virginia Lee Blog – SPOTLIGHT
May 2 – Brooke Blogs – CHARACTER GUEST POST
May 3 – Christy's Cozy Corners – REVIEW, GUEST POST, INDIVIDUAL GIVEAWAY
May 4 – Mysteries with Character – AUTHOR INTERVIEW
May 5 – Ascroft, eh? – CHARACTER INTERVIEW
May 6 – Maureen's Musings – SPOTLIGHT
May 6 – Christa Reads and Writes – SPOTLIGHT
May 7 – My Reading Journeys – REVIEW
May 7 – View from the Birdhouse – REVIEW
May 8 – Celticlady's Reviews – SPOTLIGHT
May 9 – Literary Gold – CHARACTER GUEST POST
May 10 – Here's How It Happened – REVIEW
May 11 – Cozy Up With Kathy – AUTHOR INTERVIEW