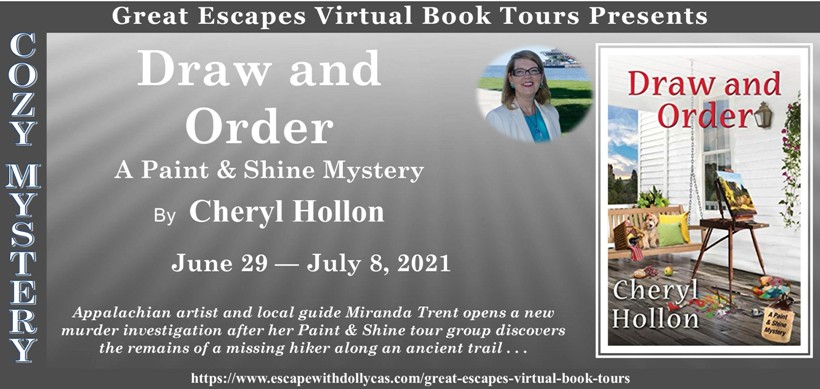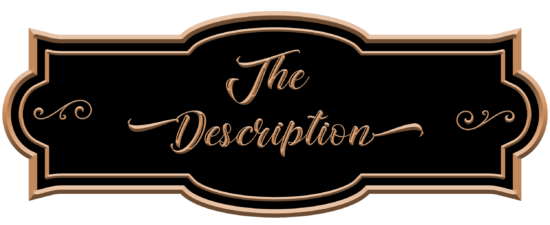 Appalachian artist and local guide Miranda Trent opens a new murder investigation after her Paint & Shine tour group discovers the remains of a missing hiker along an ancient trail . . .
For her latest excursion, Miranda is thrilled to take a close-knit group of rock climbers, the Risky Business Adventurers, up the challenging Battleship Rock Trail to paint and sample moonshine. But the outing is cut short when they discover a skeleton near the trailhead. Even more startling, the bones belong to Howard Cable, Miranda's cousin…and a former classmate of the Risky Business group.
The sheriff chalks it up to a hiking accident, but Miranda isn't convinced that Howard, an experienced woodsman, died within sight of a well-marked trail. So, with the help of Ranger Austin Morgan, Miranda sets out on her own investigation and discovers that the Risky Business group is keeping plenty of secrets. But is one of them hiding the truth about Howard's death?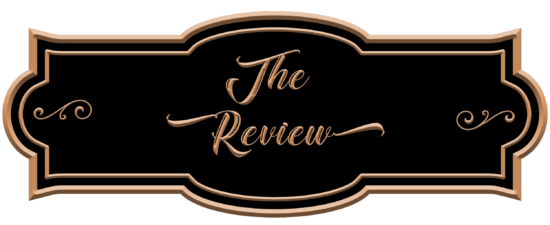 Draw and Order by Cheryl Hollon is the second book in the Paint & Shine Mystery series. I thought the book was an interesting concept.
Miranda's family is from a rural area in western Kentucky. When her uncle passes away, he leaves the family homestead to her with the caveat that she has to get a moonshine distillery up and running within three months and it has to feature his special recipe. Miranda's coming "home," starting a new business, and introducing the folks of the town was the basis of book one. Book two digs a little deeper and introduces even more of the townfolk and Miranda's family.
Miranda is an artist, and so she decides to start what she calls a cultural experience, which includes a hike in the local National Forest, an art lesson that includes folks creating their own nature artwork, then usually some sort of meal which generally includes moonshine. I really like this concept. The tourists allow Ms. Hollon to have an unlimited number of murder victims and suspects, but also a chance to highlight the area. The author's notes in this book mention that her family is from the area, and much of the local and even some characters are drawn from her life. And it shows with the care that she uses to paint the picture of the characters and locations.
Where I get a little lost is the murder mystery itself. While I found Draw and Order to be better all-around than Book 1, Still Knife Painting, it felt a little incomplete to me. It seemed that this book was more about Miranda building her life in this new town and testing the waters of a relationship with her neighbor/friend Austin and the mystery played second fiddle. Miranda just randomly stumbled on clues, and then the mystery was solved. Don't get me wrong, there's sleuthing and trying to fit the puzzle pieces together, but I don't feel Miranda actually solved this one.
In addition, I have a little pet peeve with Ms. Hollon's writing style. Most authors often throw random internal thoughts from the characters into their stories. But there's something about the thoughts themselves, and the way that Ms. Hollon writes into the story that just rubs me the wrong way. It frankly jolts me out of the zone that I was in with the story, often wondering what I just read had to do with anything.
All in all, I enjoyed Draw and Order. I can't say that the series will be on my auto-read list, but I'll probably eventually read future books in the series. If you enjoy small-town cozy mysteries, you might want to try this series.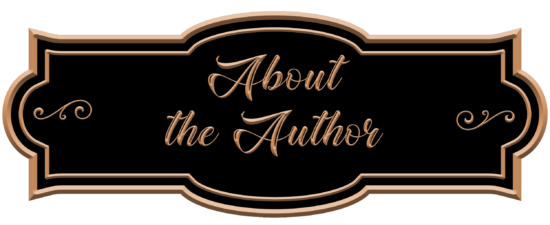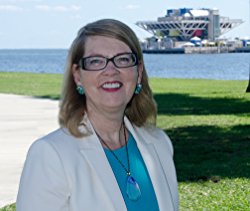 Cheryl Hollon now writes full-time after she left an engineering career of designing and building military flight simulators in amazing countries such as England, Wales, Australia, Singapore, Taiwan, and India. Fulfilling the dream of a lifetime, she combines her love of writing with a passion for creating glass art. In the small glass studio behind her house in St. Petersburg, Florida, Cheryl and her husband design, create, and produce fused glass, stained glass, and painted glass artworks.

June 28 – I Read What You Write – AUTHOR INTERVIEW
June 28 – Literary Gold – SPOTLIGHT WITH EXCERPT
June 29 – Author Elena Taylor's Blog – CHARACTER INTERVIEW
June 29 – #BRVL Book Review Virginia Lee Blog – SPOTLIGHT
June 30 – Brooke Blogs – SPOTLIGHT
June 30 – Novels Alive – GUEST POST
June 30 – Escape With Dollycas Into A Good Book – CHARACTER GUEST POST
July 1 – Baroness' Book Trove – REVIEW
July 1 – Reading Is My SuperPower – REVIEW
July 2 – Books a Plenty Book Reviews – REVIEW, CHARACTER INTERVIEW
July 2 – Novels Alive – REVIEW
July 2 – Sapphyria's Book Reviews – SPOTLIGHT
July 3 – The Avid Reader – REVIEW, EXCERPT
July 3 – FUONLYKNEW – SPOTLIGHT
July 4 – OFF
July 5 – Christy's Cozy Corners – RECIPE POST
July 5 – Maureen's Musings – SPOTLIGHT
July 6 – Celticlady's Reviews – SPOTLIGHT
July 6 – Socrates Book Reviews – SPOTLIGHT
July 6 – My Journey Back – RECIPE POST
July 7 – Ascroft, eh? – CHARACTER INTERVIEW
July 7 – My Reading Journeys – REVIEW
July 8 – BookishKelly2020 – SPOTLIGHT
July 8 – Mysteries with Character – REVIEW
July 8 – Cassidy's Bookshelves – REVIEW