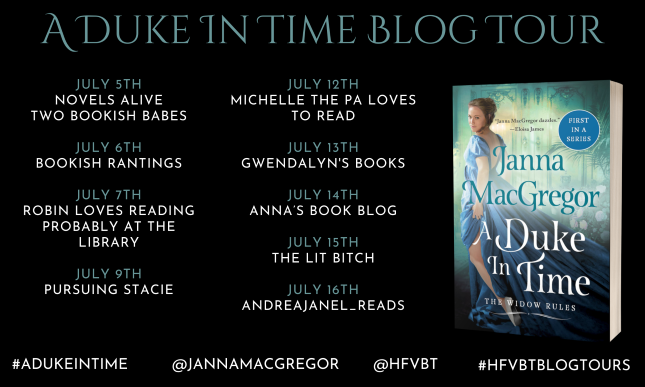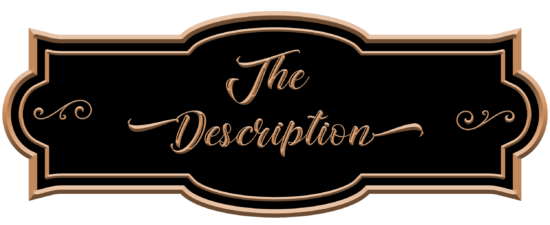 The Widow Rules: Book #1
Publication Date: June 29, 2021
Get ready for lost wills, broody dukes, and scorching hot kissing all over London in A Duke in Time by Janna MacGregor.
Katherine Vareck is in for the shock of her life when she learns upon her husband Meri's accidental death that he had married two other women. Her entire business, along with a once-in-a-lifetime chance to be a royal supplier, is everything she's been working for and now could be destroyed if word leaks about the three wives.
Meri's far more upstanding brother, Christian, Duke of Randford has no earthly clue how to be of assistance. He spent the better part of his adult years avoiding Meri and the rest of his good-for-nothing family, so to be dragged back into the fold is…problematic. Even more so is the intrepid and beautiful Katherine, whom he cannot be falling for because she's Meri's widow. Or can he?
With a textile business to run and a strong friendship forming with Meri's two other wives, Katherine doesn't have time for much else. But there's something about the warm, but compellingly taciturn Christian that draws her to him. When an opportunity to partner in a business venture brings them even closer, they'll have to face their pasts if they want to share each other's hearts and futures.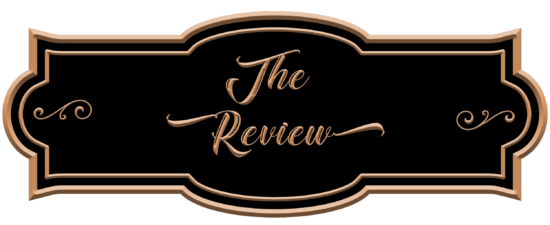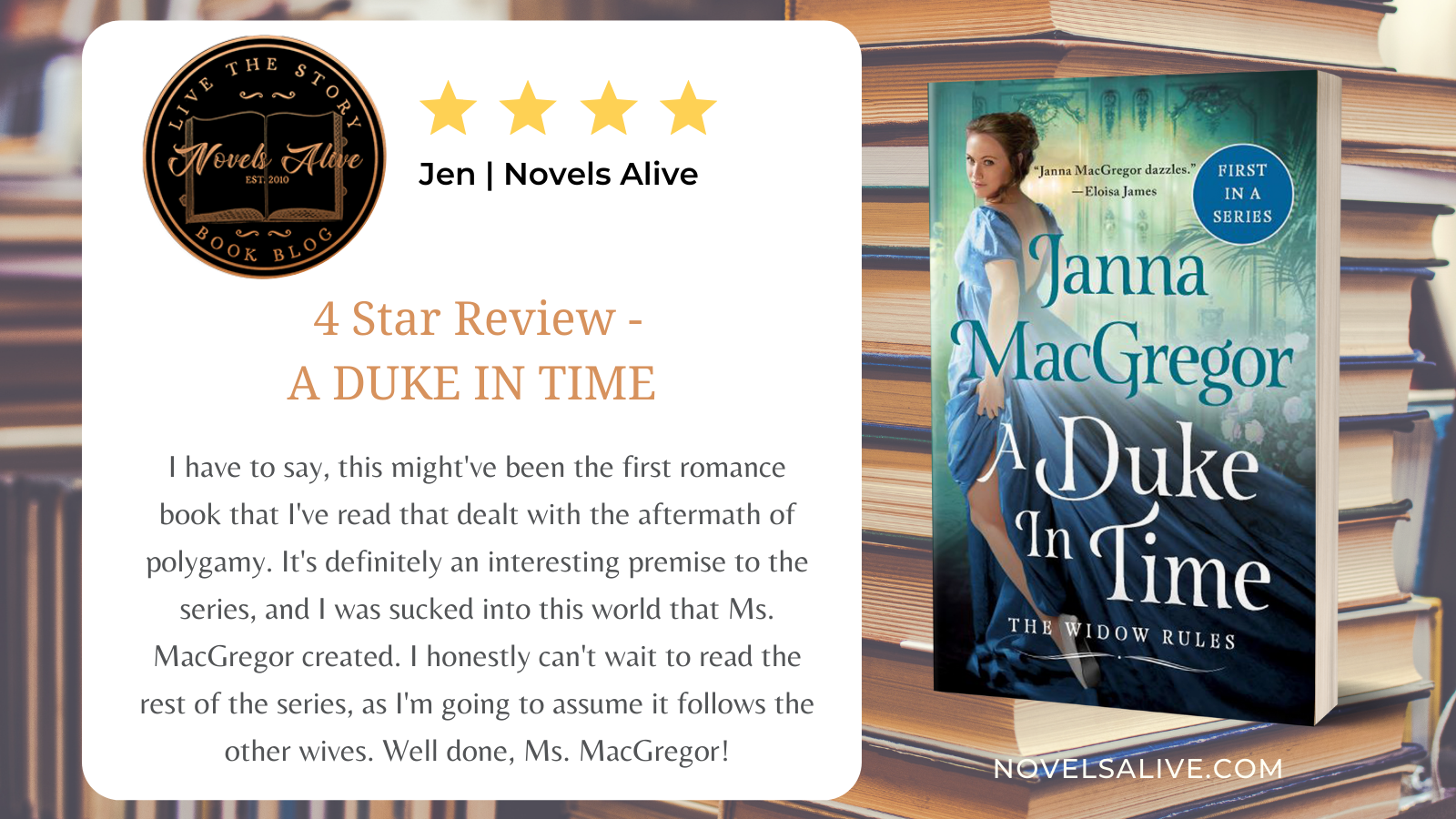 I've binge-read a couple of Janna MacGregor's books from her Cavensham Heiresses series recently and just fell in love with her storytelling. So when we were asked to host Ms. MacGregor in her blog tour for A Duke In Time, I was excited to start this new series.
I have to say, the book starts with a bang when Katherine is at her late husband's solicitor's office for the reading of his will, and she learns that she is one of three wives. Then she meets her brother-in-law, Christian, and while she needs his help, she's confused by the spark of attraction between them.
Katherine is a compassionate woman. Even though she is dealt the blow of finding out about her late husband's other wives, she becomes friends with these women and wants to help them. She also finds herself helping Christian when he needs assistance setting up a charity for war veterans, a cause near and dear to him. Through all this, Katherine finds herself falling in love with Christian but not feeling worthy because of her past. 
Christian is compassionate in his own way, but his focus is getting over the past hurts of his family so that he can grasp the love that just dropped in his lap. I liked the two of them together as they help each other in business and to get over their pasts to find their happily ever after.
I have to say, this might've been the first romance book that I've read that dealt with the aftermath of polygamy. It's definitely an interesting premise to the series, and I was sucked into this world that Ms. MacGregor created. I honestly can't wait to read the rest of the series, as I'm going to assume it follows the other wives. Well done, Ms. MacGregor!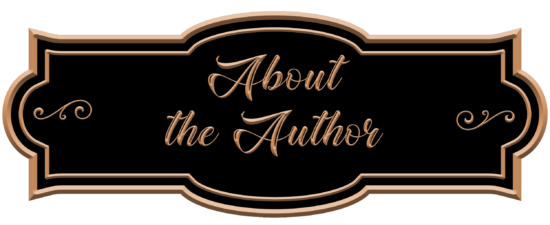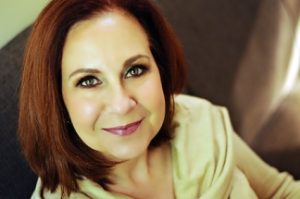 Janna MacGregor was born and raised in the bootheel of Missouri. She credits her darling mom for introducing her to the happily-ever-after world of romance novels. Janna writes stories where compelling and powerful heroines meet and fall in love with their equally matched heroes. She is the mother of triplets and lives in Kansas City with her very own dashing rogue, and two smug, but not surprisingly, perfect pugs.

Monday, July 5
Guest Post at Novels Alive
Review at Two Bookish Babes
Tuesday, July 6
Excerpt at Bookish Rantings
Review at Novels Alive
Wednesday, July 7
Excerpt at Probably at the Library
Review + Excerpt at Robin Loves Reading
Friday, July 9
Review at Pursuing Stacie
Monday, July 12
Review at Michelle the PA Loves to Read
Tuesday, July 13
Review at Gwendalyn's Books
Wednesday, July 14
Review at Anna's Book Blog
Thursday, July 15
Feature at The Lit Bitch
Friday, July 16
Review at andreajanel_reads