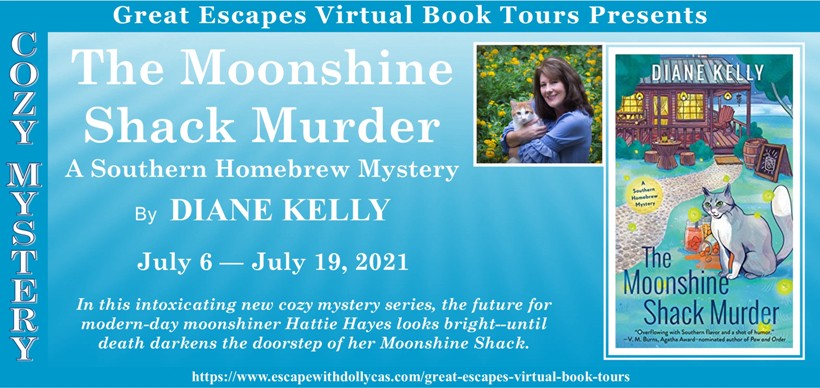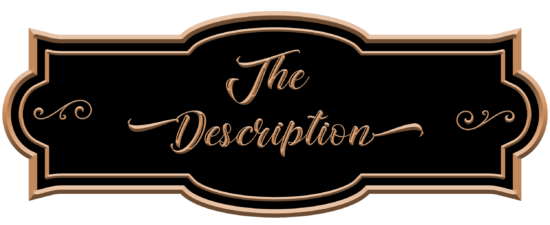 In this intoxicating new cozy mystery series, the future for modern-day moonshiner Hattie Hayes looks bright—until death darkens the doorstep of her Moonshine Shack.
The Hayes family has made moonshine in Chattanooga since the days of Prohibition, and Hattie is happy to continue the tradition, serving up fun, fruity flavors in mason jars for locals and tourists alike. All signs indicate her new 'shine shop will be a smashing success. What's more, mounted police officer Marlon Landers has taken a shine to Hattie. For the first time ever, the stars seemed to have aligned in both her work and romantic life. But when a body ends up on her store's doorstep alongside a broken jar of her Firefly Moonshine, it just might be lights out for her fledgling business.
The homicide detective can't seem to identify the person who killed the owner of a nearby bar. The only witness is Hattie's longhaired gray cat, and Smoky isn't talking. When the detective learns that the victim and Hattie had a heated exchange shortly before his murder, she becomes her prime suspect.
Lest Hattie end up behind bars like her bootlegging great-grandfather a century before, she must distill the evidence herself and serve the killer a swift shot of justice.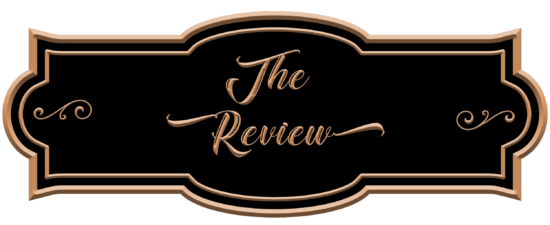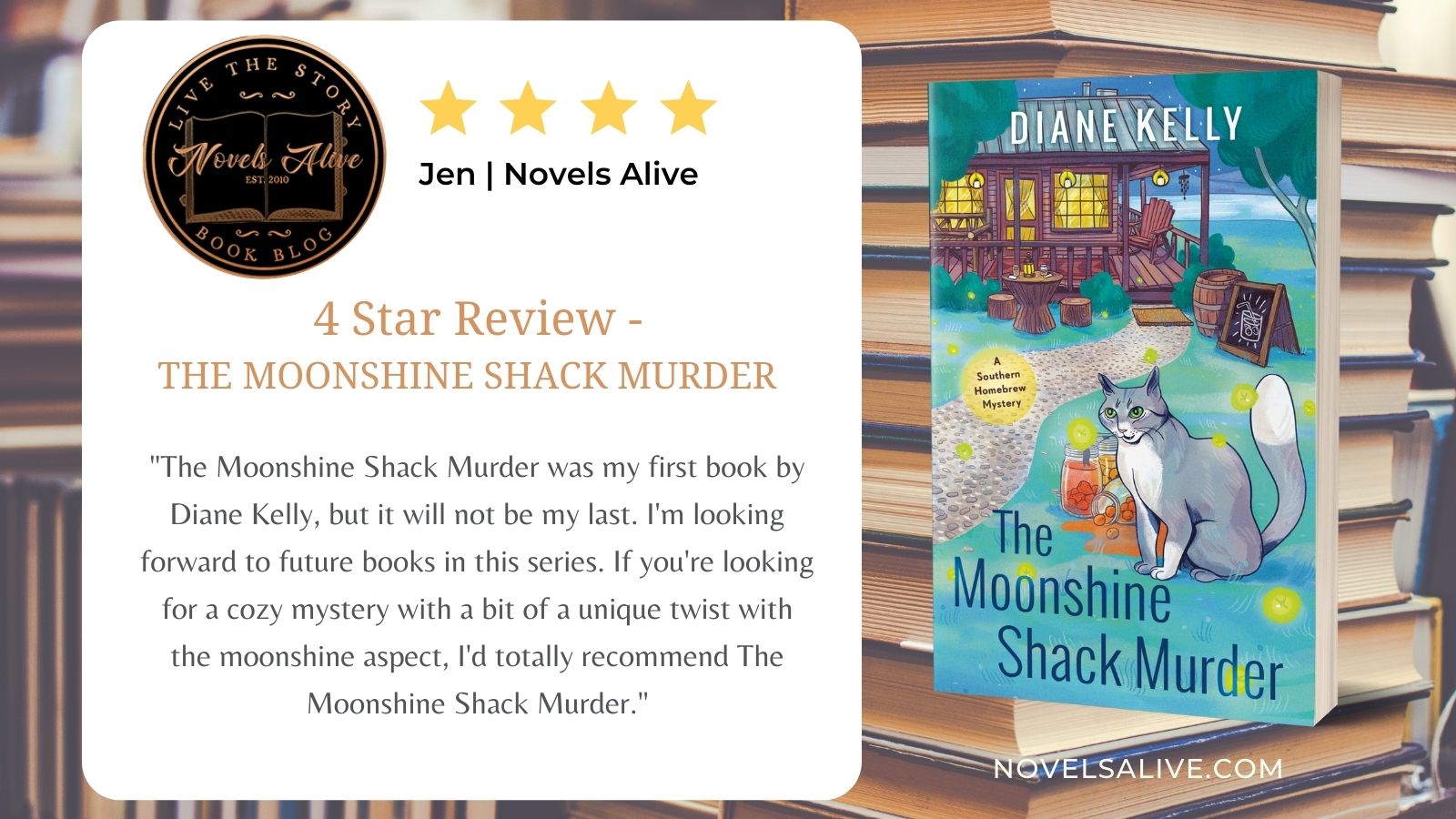 I just love picking up new series and trying out new-to-me authors. The Moonshine Shack Murder by Diane Kelly fits the bill, and I was excited to jump into this story.
The Moonshine Shack Murder is set in Chattanooga, Tennessee, and follows Hattie as she starts her new moonshine business. She stumbles upon a murder, and since she's the prime suspect, she decides to "help" the police by figuring out whodunit with the help of friends and family. As it's the first book in the new A Southern Homebrew Mystery series, there are many character introductions and world-building. But it was done quite well and didn't overwhelm the actual mystery, which I greatly appreciated.
Hattie is a spunky character. She left her steady job to take a chance on starting her own business. Hattie's jumping into the family business of making and selling moonshine and is surrounded by a varied cast of characters, from her two best friends to her crazy grandfather and the local beat cop that looks to be the love interest in the series. Several other business owners are introduced, and I hope they'll be regular characters as they rounded out this small community.
The mystery itself was pretty solid. Ms. Kelly threw in some red herrings but managed to create a believable mystery that Hattie actually solves and not stumble and bumbles into the answer. I was drawn into the story and couldn't put the book down until I finished.
The Moonshine Shack Murder was my first book by Diane Kelly, but it will not be my last. I'm looking forward to future books in this series. If you're looking for a cozy mystery with a bit of a unique twist with the moonshine aspect, I'd totally recommend The Moonshine Shack Murder.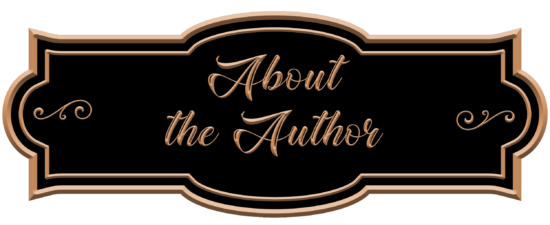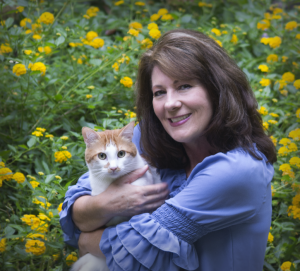 Diane Kelly writes stories that feature feisty female lead characters and their furry, four-footed friends. Diane is the author of over 30 novels and novellas, including the Death & Taxes, Paw Enforcement, and House Flipper mystery series. In 2021, she'll launch two new series, the Southern Homebrew Moonshine series and the Mountain Lodge Mysteries. Find Diane online at DianeKelly.com, on Twitter and Instagram @DianeKellyBooks, and on Facebook at her Author Diane Kelly page.

July 6 – Author Elena Taylor's Blog – AUTHOR INTERVIEW
July 6 – Christy's Cozy Corners – CHARACTER GUEST POST
July 7 – Escape With Dollycas Into A Good Book – REVIEW
July 7 – Baroness' Book Trove – REVIEW
July 8 – Novels Alive – GUEST POST
July 8 – MJB Reviewers – SPOTLIGHT
July 9 – The Avid Reader – REVIEW, RECIPE
July 9 – Novels Alive – REVIEW
July 10 – Literary Gold – SPOTLIGHT
July 10 – I Read What You Write – CHARACTER GUEST POST
July 11 – Cozy Up With Kathy – REVIEW, AUTHOR INTERVIEW
July 11 – Books a Plenty Book Reviews – REVIEW, CHARACTER INTERVIEW
July 12 – FUONLYKNEW – SPOTLIGHT
July 13 – Mysteries with Character – AUTHOR INTERVIEW
July 13 – Celticlady's Reviews – SPOTLIGHT
July 14 – Mochas, Mysteries and Meows – CHARACTER INTERVIEW
July 14 – My Reading Journeys – REVIEW
July 14 – Sneaky the Library Cat's Blog – CHARACTER INTERVIEW (moved from 12th)
July 15 – Ascroft, eh? – GUEST POST
July 15 – #BRVL Book Review Virginia Lee Blog – SPOTLIGHT
July 16 – Diane Reviews Books – REVIEW, CHARACTER GUEST POST
July 16 – ebook addicts – SPOTLIGHT
July 17 – Socrates Book Reviews – REVIEW
July 17 – Brooke Blogs – SPOTLIGHT, RECIPE
July 18 – Sapphyria's Book Reviews – SPOTLIGHT
July 18 – Maureen's Musings – SPOTLIGHT
July 19 – StoreyBook Reviews – REVIEW
July 19 – Melina's Book Blog – REVIEW
July 19 – BookishKelly2020 – SPOTLIGHT