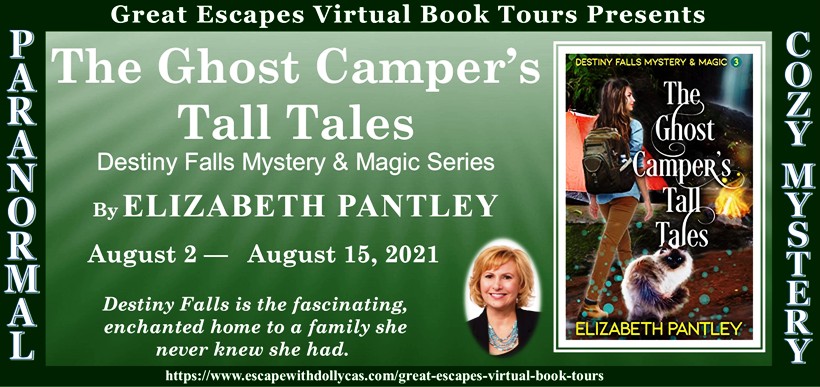 When you write a fiction series you need to keep track of a million details. What does each character look like—eye color, hair type, height? Who lives where? How far is it to the ferry dock? What's the name of the local grocery store? Which characters drink coffee, and which ones drink tea? The list is endless. There are programs that can help you keep track of all these details, but honestly, in the time I took to enter all the data, I'd probably have another book written!
I do keep logs and chapter summaries, and searches are relatively easy to do. Except when it's a minor point that you totally miss. Yep. I did that.
In one chapter of one book, I mention that a certain magic mirror is teardrop-shaped. And then, oops! In another chapter of another book, I called it an oval. Then came the obsessing.
Will anyone notice? Will they call me out on the change of shape? Or am I the only one who would notice in a million years? Well. Except now that I'm telling you—you know… And if people call it out does that make the book look unprofessional? Obsess. Obsess. Obsess.
But all that obsessing landed me with the perfect answer. And it was so obvious it made me laugh.
The land in which my novels take place, Destiny Falls, is enchanted. Rooms change size, shape, and location to suit the people who live there. New doors and new rooms suddenly appear. Over time, a building morphs from a castle to a modern-day mansion.
Well, maybe you're quicker than I was, and you see this coming . . . in the next book, the mirror is a rectangle, and it is hanging lower to the floor so that . . . well. I can't give everything away now, can I?
With this revelation, I realized that writing a series that is based in an enchanted world is a writer's paradise. I can't make a mistake now, can I? No matter what happens I can just chalk it up to magic.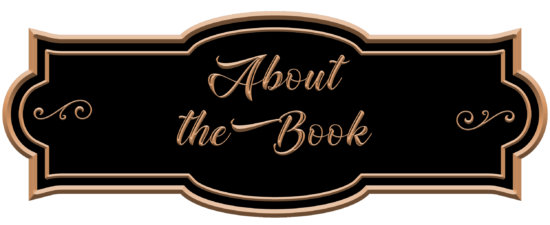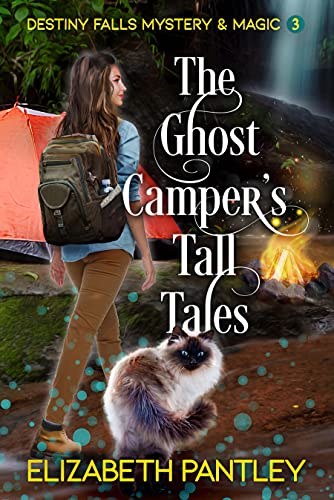 A ghost, a witch, a sassy cat, and a mystery. Hayden's adventures in Destiny Falls continue when a mysterious old man keeps popping up to tell her a series of tall tales. Who is he? And is he actually glowing? Are his stories fiction, or is he telling her the history of her family, the enchanted islands, and the witch? And why did a dead body show up . . . of someone who is already dead? Can Hayden and her brave, quirky sidekick, Latifa unscramble this mystery before someone else turns up dead?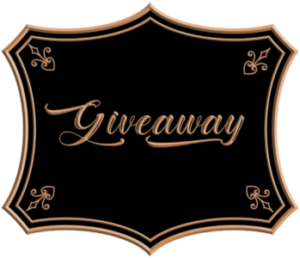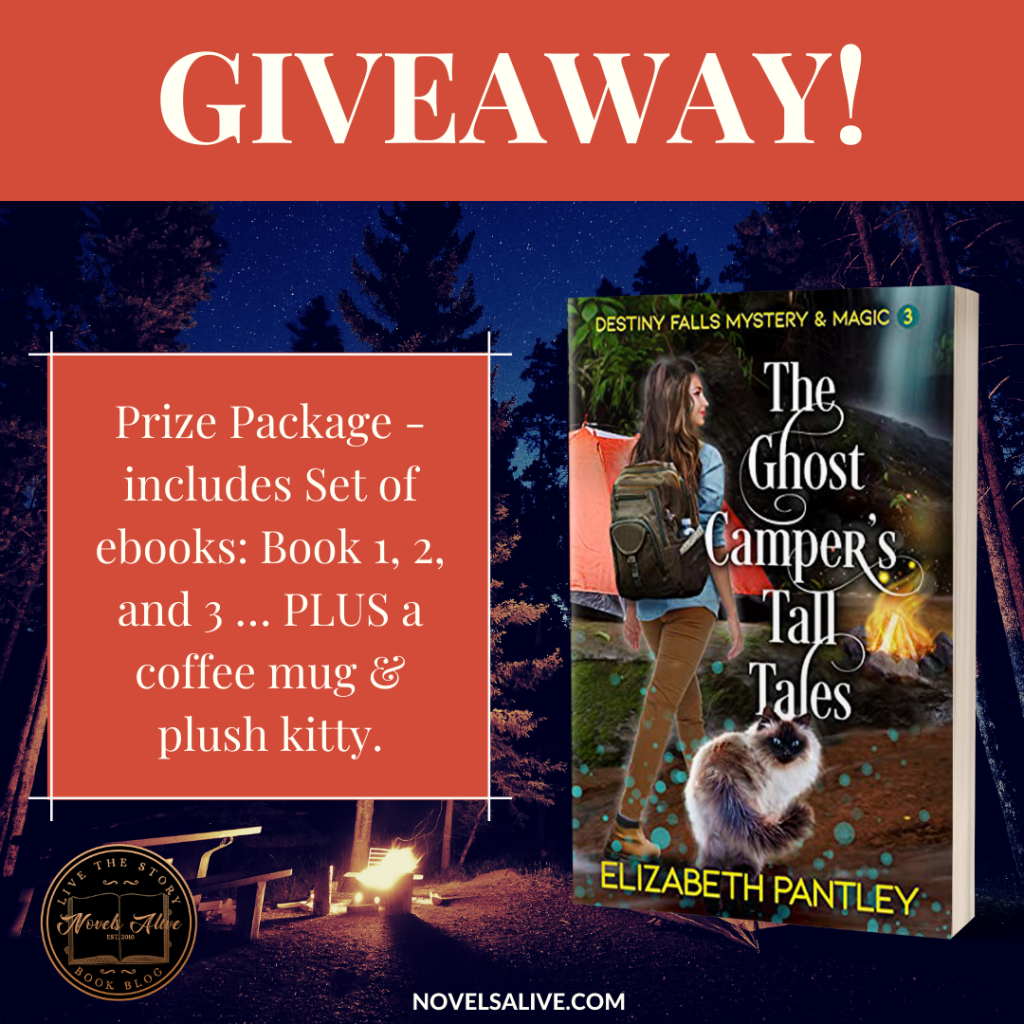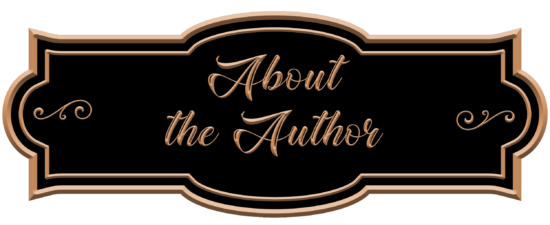 Elizabeth Pantley is the international bestselling author of The No-Cry Sleep Solution and twelve other books for parents. Her books have been published in over twenty languages. She lives near Seattle and is the mother of four and nana to one. This is her first work of fiction.

August 2 – Maureen's Musings – SPOTLIGHT  
August 2 – Brooke Blogs – SPOTLIGHT
August 3 – Novels Alive – GUEST POST
August 3 – FUONLYKNEW – SPOTLIGHT
August 4 – Christy's Cozy Corners – REVIEW, CHARACTER GUEST POST
August 4 – Sapphyria's Book Reviews – SPOTLIGHT
August 5 – I Read What You Write – REVIEW, GUEST POST
August 6 – Cozy Up WIth Kathy – REVIEW
August 7 – Celticlady's Reviews – SPOTLIGHT
August 8 – StoreyBook Reviews – REVIEW
August 8 – Rosepoint Publishing – REVIEW
August 9 – Novels Alive – REVIEW
August 10 – Books a Plenty Book Reviews – REVIEW, CHARACTER INTERVIEW
August 10 – Escape With Dollycas Into A Good Book – CHARACTER GUEST POST
August 11 – Lisa Ks Book Reviews – SPOTLIGHT
August 12 – Thoughts in Progress – SPOTLIGHT
August 13 – Angel's Guilty Pleasures – SPOTLIGHT
August 14 – #BRVL Book Review Virginia Lee Blog – SPOTLIGHT
August 15 – BookishKelly2020 – SPOTLIGHT