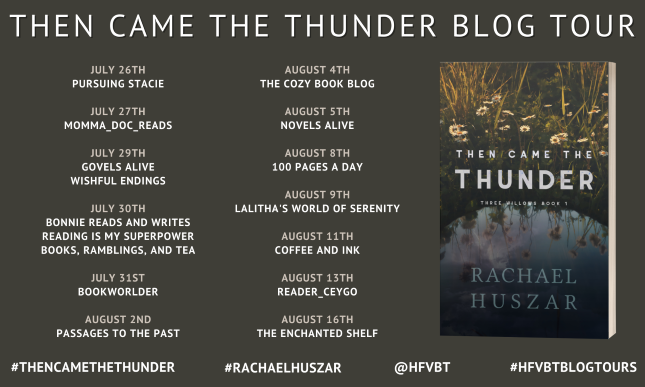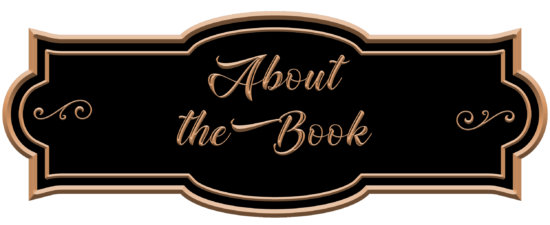 Three Willows: Book 1
Publication Date: July 2, 2021
Jessalyn Joy loves her husband, but she can't help the feelings that arose when he volunteered for the Union army. When he comes back to her in a box instead of on his feet, those feelings complicate even more.
Jessalyn's mourning period is cut short when something begins to attack the livestock in their small town, and greater dangers begin to threaten their provincial life. Thrown together with the new reverend, one of her own students, and a strange man somehow related to her husband's passing, Jessalyn must find a way to stop the evils that threaten her husband's first and ultimately last home.
Set in the Southwestern home front, Huszar blends a taste of fantasy into a startling down-to-earth world, creating a high stakes adventure for this strong female protagonist and her band of amateur sleuths.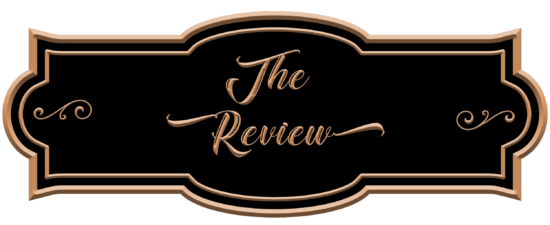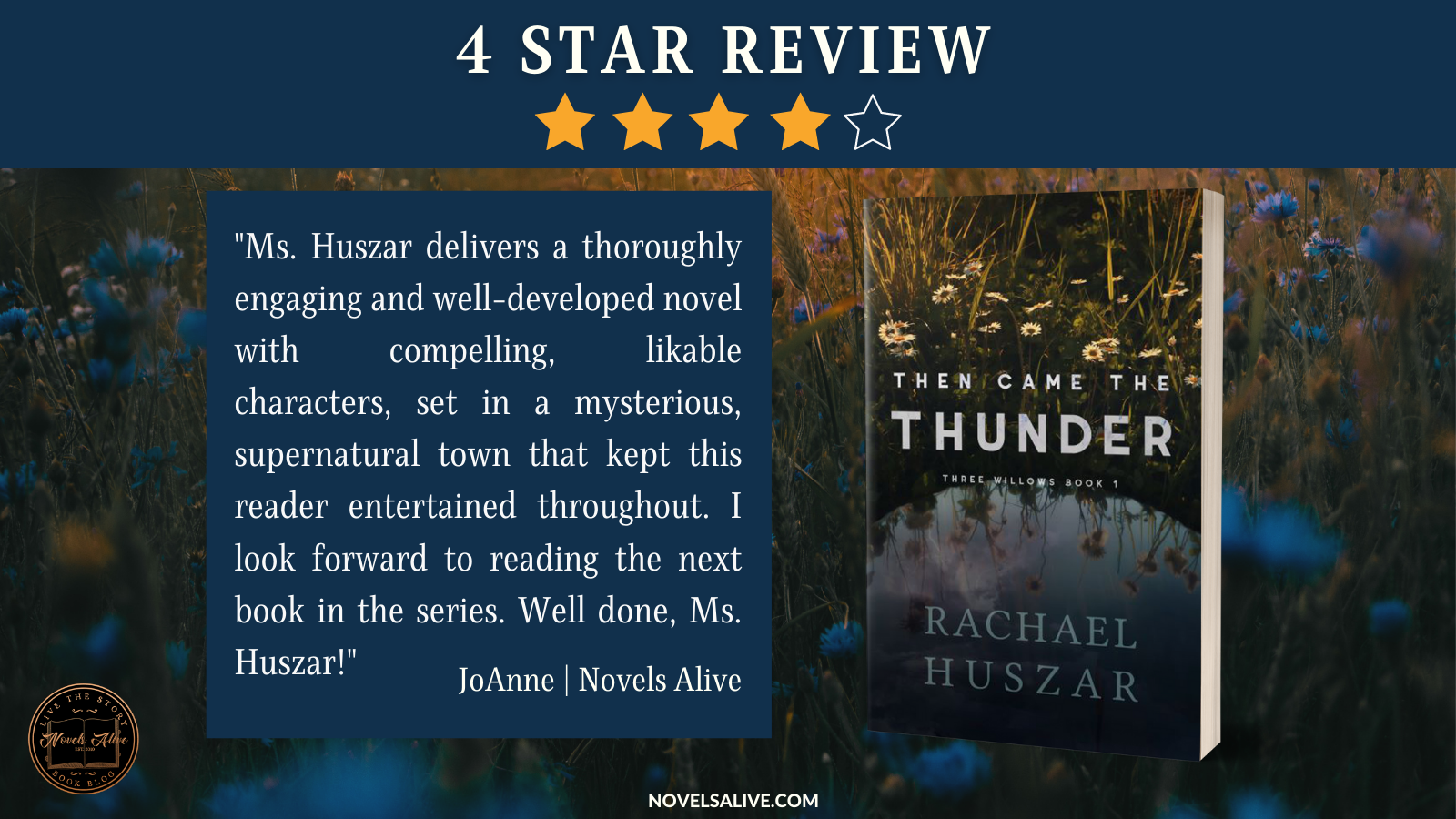 Then Came the Thunder is the historical fiction debut novel by Rachael Huszar set in the 1860s in the New Mexico Territory. It also has some mysterious goings-on, almost of a paranormal or supernatural bent, in the small and virtually unknown town of Three Willows. 
The prologue gives us hints of what's to come, and there are definitely some strange happenings. We learn of the town's history and its founding families, and the current descendants of those three families seem to take their roles in town a bit too seriously. There are several secrets lurking about and Ms. Huszar reveals them a little at a time, some of which have far-reaching consequences, others not so much. 
Ms. Huszar wrote an engrossing book that held my interest throughout, plus it was a quick read. The characters have a depth to them, and Jessalyn, the schoolteacher, and Sam, a stranger in town, are front and center. 
The mayor has asked the widowed Jessalyn to allow Sam to board in her spare room until they can find him alternate housing. Jessalyn's a little uncomfortable doing so but agrees to it and ultimately is glad that she did. 
There are layers to the story, and it has a good flow as Jessalyn, Sam, and others try to figure out what's causing the deaths and injuries in town and on the ranches. Especially when the injuries to a teen are called an accident of his own making when some know better. What are they covering up? 
When the truth is revealed, there is disbelief along with unexpected consequences. There is nice closure but some loose ends, which I hope will be addressed in the next book in the series.
Ms. Huszar delivers a thoroughly engaging and well-developed novel with compelling, likable characters, set in a mysterious, supernatural town that kept this reader entertained throughout. I look forward to reading the next book in the series. Well done, Ms. Huszar!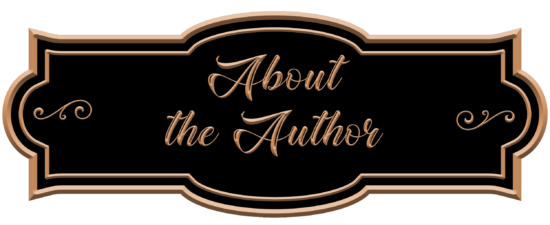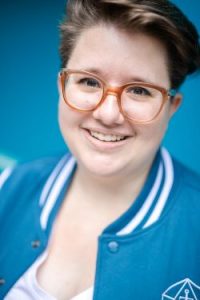 Rachael Huszar kept her life steeped in stories from a young age, and she began her own journey in story-making when she reached adulthood. In the time since, she has taken up swimming, roller skating, and consuming tabletop RPG streams. She spends the bulk of her time with her dog, Silo, and works full time as a designer in Dallas, Texas.

Monday, July 26
Review at Pursuing Stacie
Tuesday, July 27
Review at momma_doc_reads
Thursday, July 29
Guest Post at Novels Alive
Excerpt at Wishful Endings
Friday, July 30
Review at Bonnie Reads and Writes
Excerpt at Reading is My Superpower
Excerpt at Books, Ramblings, and Tea
Saturday, July 31
Excerpt at Bookworlder
Monday, August 2
Interview at Passages to the Past
Wednesday, August 4
Excerpt at The Cozy Book Blog
Thursday, August 5
Review at Novels Alive
Sunday, August 8
Review at 100 Pages a Day
Monday, August 9
Guest Post & Excerpt at Lalitha's World of Serenity
Wednesday, August 11
Excerpt at Coffee and Ink
Friday, August 13
Interview at Reader_ceygo
Monday, August 16
Review at The Enchanted Shelf