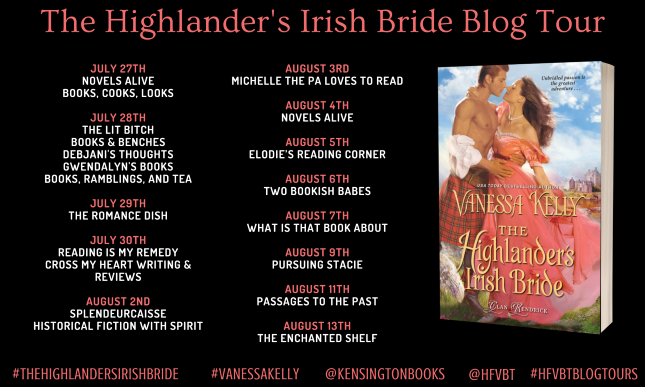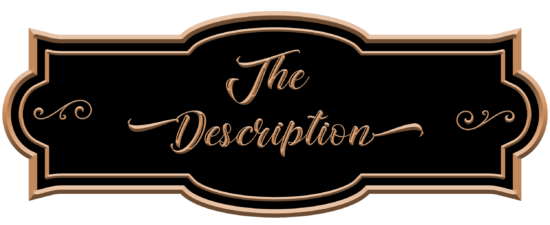 Clan Kendrick: Book 4
Publication Date: July 27, 2021
Meet the most respectable member of the Kendrick Clan in bestselling author Vanessa Kelly's intoxicating series—and the independent woman who has stolen his heart…
Miss Kathleen Calvert may be the daughter of an Irish aristocrat, but she has no intention of acting like one. All she desires is to return to her family's estate to raise horses and manage her father's magnificent gardens. But when a scandal threatens her reputation, her parents order her to a remote Scottish estate, hoping she will finally learn to behave like a proper lady. To make matters worse, her escort is a handsome Highlander who just happens to be the most boring man in all of Scotland…
After a youth of dangerous and wild escapades, Grant Kendrick surprised his family—and himself—by becoming a successful businessman and the most respectable Kendrick brother. But does that matter, when the beautiful and free-spirited Kathleen deems him a stodgy bore? Luckily, he gets the chance to prove her wrong when their carriage is ambushed by thieves. But it will take all his ingenuity to protect the beautiful lass who has stormed her way into his heart—and to convince her that a life with him will be a love-filled adventure…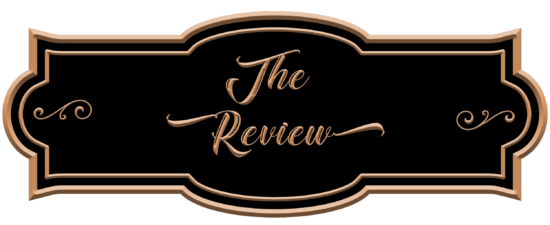 The Highlander's Irish Bride is the fourth book in the Clan Kendrick series by USA Today bestselling author Vanessa Kelly. It's the first book that I've read in the series, and it stood quite well on its own. Many members of the Kendrick clan made appearances in this story, and I assume that they had previously had their own stories, which would enhance this book for those who have been reading the series from book one.
This book follows Kathleen and Grant. Kathleen is shipped off to Scotland by her father and stepmother in an attempt to avoid a scandal. Kathleen goes along with the plan if only to ruin her brother and sisters' chances at suitable matches. Kathleen longs to return to Ireland, and if a stint in Scotland will get her there, she's willing to do it. But trouble just seems to follow Kathleen. Then add Grant into the mix, and Kathleen just doesn't have a chance.
Grant was a bit of a troublemaker in his youth but has become a respected businessman. But his family feels like something is missing in his life, and they decide to play matchmaker between him and Kathleen. There are sparks between the two, but they each feel that the other doesn't like them and therefore don't really act on it. However, they're constantly put in each other's path, and they just can't resist once they really get to know each other.
Mix in a bit of a mystery with the well-developed characters and romance, and I felt that The Highlander's Irish Bride was a wonderful read. I thoroughly enjoyed the book and can't wait to go back and read the previous books in the series. For a fun romp through Scotland, I wholeheartedly recommend this title.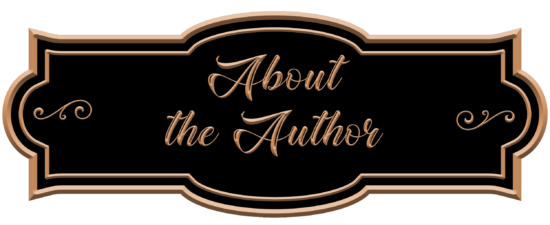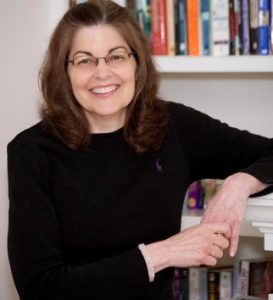 Vanessa Kelly is a USA Today Bestselling, award-winning author who was named by Booklist, the review journal of the American Library Association, as one of the "New Stars of Historical Romance." Her Regency-set historical romances have been nominated in a number of contests, and she has won multiple awards, including the prestigious Maggie Medallion for Best Historical Romance. Her books have been published in nine languages.
Vanessa's first Clan Kendrick book, The Highlander Who Protected Me, was a USA Today, Barnes & Noble, and BookScan bestseller. The Highlander's Christmas Bride, her latest book, hit the top 50 on both the Barnes & Noble mass-market bestseller list and on BookScan. The Renegade Royals Series was a national bestseller, as was The Improper Princesses Series. My Fair Princess was named a Goodreads Romance of the Month and is a USA Today and BookScan bestseller.
When she's not dreaming of plots for her next Regency novel, Vanessa is writing USA Today Bestselling books with her husband, under the pen name of V.K. Sykes.
You can find Vanessa at vanessakellyauthor.com or at vksykes.com. For all of Vanessa's latest news and contests–and to receive a free story–please sign up for her newsletter on her website.