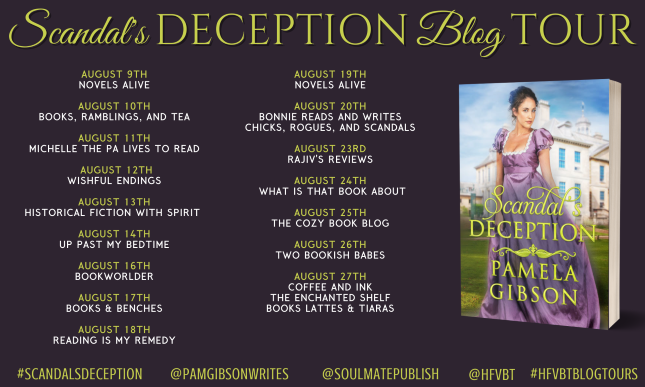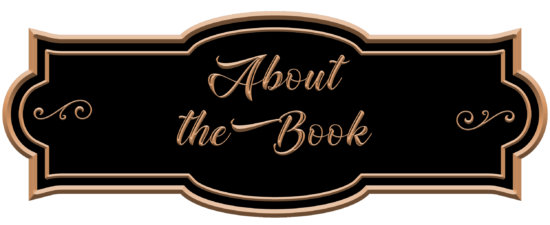 Scandal Series: Book 4
Publication Date: July 21, 2021
Jane Stafford, raised in America, is shocked to learn she is a wealthy heiress, her late father was an earl, and her English mother is alive. Anxious to meet the woman she long-thought dead, she travels to London, only to be whisked away by her sinfully handsome guardian to a remote estate to be "schooled" in the ways of the ton.
Gilbert Carmichael, Lord Ralston, chafes at having to make a rebellious young heiress acceptable to society, especially one who is impetuous and blatantly democratic. Because the instruction she needs is more than deportment and dancing. It's also about how to spot a rake who might woo her for her fortune.
When Ralston learns his ward is to be used as a pawn in an elaborate scheme involving a secret impersonation, he will move heaven and earth to keep her safe. Because proximity has brought the uncomfortable knowledge that his interest may be more than duty—it just might be love.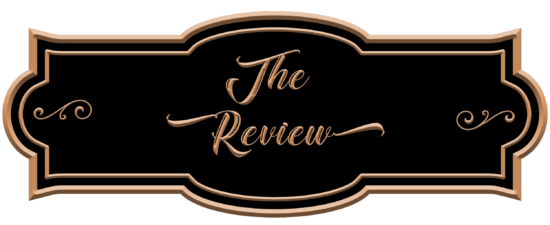 Scandal's Deception is the fourth book in the historical romance Scandal series set in the early 1800s by Pamela Gibson.  Though this is the only book in the series I've read, it was easily a standalone. 
The vivid descriptions of Baltimore, London, and the English countryside made me feel like I was there. The prologue sets the stage, and the epilogue, four months after the story ends, gave nice closure and the happily ever after I look for.
Scandal's Deception is Jane's and her guardian, Lord Ralston's story, and many supporting characters enhance the story. The characters have a depth to them, and it was interesting to get to know them a little at a time. 
When Jane's beloved father dies, she's shocked when she finds out that he had several secrets and that she has family in England she never knew about. When she goes to England, per her father's wishes, she has a lot to learn to be accepted in society. 
Once arriving in England, Jane stays with her guardian and his aunt, whose role it is to tutor her to be presented to society and her family. There were secrets, lies, family, friends, servants, the ton, rakes and scoundrels, scandals, and ultimately love. Watching Jane try her best to learn how to walk, talk, dress, and act was heartbreaking at times. Other times she resorts to her previous ways and encounters difficult situations. But through it all, she could always rely on Lord Ralston making things right and being the shoulder she needed. 
Ms. Gibson did an excellent job depicting the spirit of both Jane and Lord Ralston, and relating the peace they both found when they were together. Many stories were going on that were woven together nicely. Jane's mom and sister were not the warmest people, but then again, they're English, and a cup of tea is supposed to fix everything!
Scandal's Deception is the first book I've read from Ms. Gibson, but with superb writing like this, I look forward to reading more of her books and not just those in this series.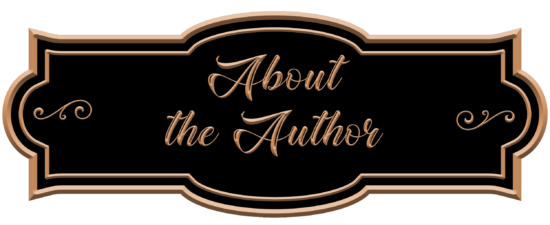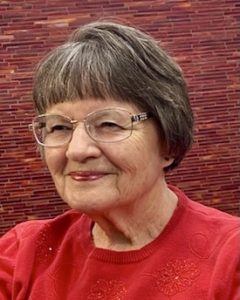 Author of eight books on California history and sixteen romance novels, Pamela Gibson is a former City Manager who now lives in the Nevada desert. She has a bachelor's degree in history and a master's degree in public administration, but her passion is and always has been writing.
Having spent three years messing about in boats, a hobby that included a five-thousand-mile trip in a 32-foot Nordic Tug, she now spends most of her time indoors happily reading, writing, cooking and keeping up with the antics of Ralph, her Siamese rescue cat.
If you want to learn more about her activities go to https://www.pamelagibsonwrites.com and sign up for her blog and quarterly newsletter. You can also find her on Facebook, Twitter, Amazon, BookBub, and Goodreads.

Monday, August 9
Guest Post at Novels Alive
Tuesday, August 10
Excerpt at Books, Ramblings, and Tea
Wednesday, August 11
Review at Michelle the PA Lives to Read
Thursday, August 12
Excerpt at Wishful Endings
Friday, August 13
Excerpt at Historical Fiction with Spirit
Saturday, August 14
Review at Up Past My Bedtime
Monday, August 16
Review at Bookworlder
Tuesday, August 17
Interview at Books & Benches
Wednesday, August 18
Excerpt at Reading is My Remedy
Thursday, August 19
Review at Novels Alive
Friday, August 20
Excerpt at Chicks, Rogues, and Scandals
Review & Interview at Bonnie Reads and Writes
Monday, August 23
Review at Rajiv's Reviews
Tuesday, August 24
Excerpt at What Is That Book About
Wednesday, August 25
Guest Post at The Cozy Book Blog
Thursday, August 26
Review at Two Bookish Babes
Friday, August 27
Excerpt at Coffee and Ink
Review at The Enchanted Shelf
Excerpt at Books Lattes & Tiaras