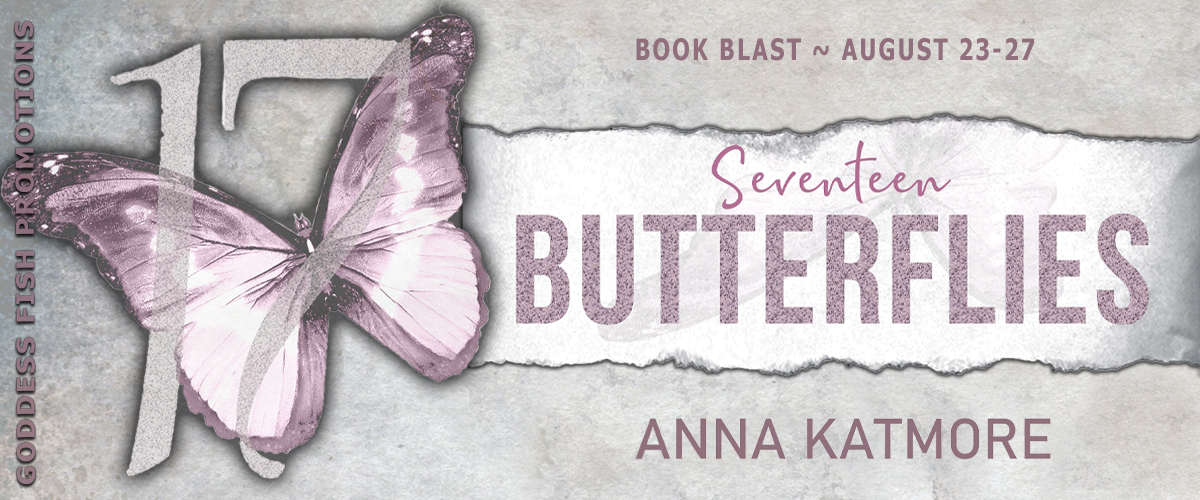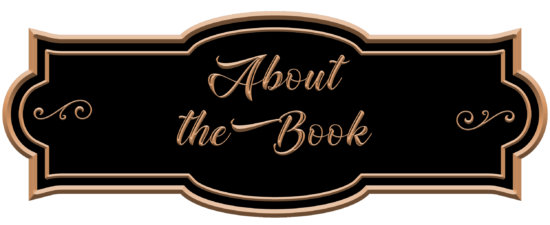 Publication Date: August 23, 2021
The embarrassment of being the only "un-kissed" girl in senior high is something Sandy Cardington refuses to accept. The first kiss project is her foolproof plan to finally get rid of the status at her birthday party while her parents are out of town.
With several kissable boys on her guest list, this should be a walk in the park. But she didn't reckon on her older brother returning from college days before her 17th birthday, putting a spoke in her plans. To make matters even more complicated, he has a friend in tow, and the cute hockey player stirs unexpected butterflies in her stomach every time their paths cross.
While Sandy moves heaven and earth to make her party and project come true, she doesn't know that Thane Griffyn is making his own plans to teach her the real meaning of a first kiss.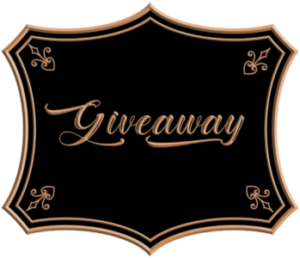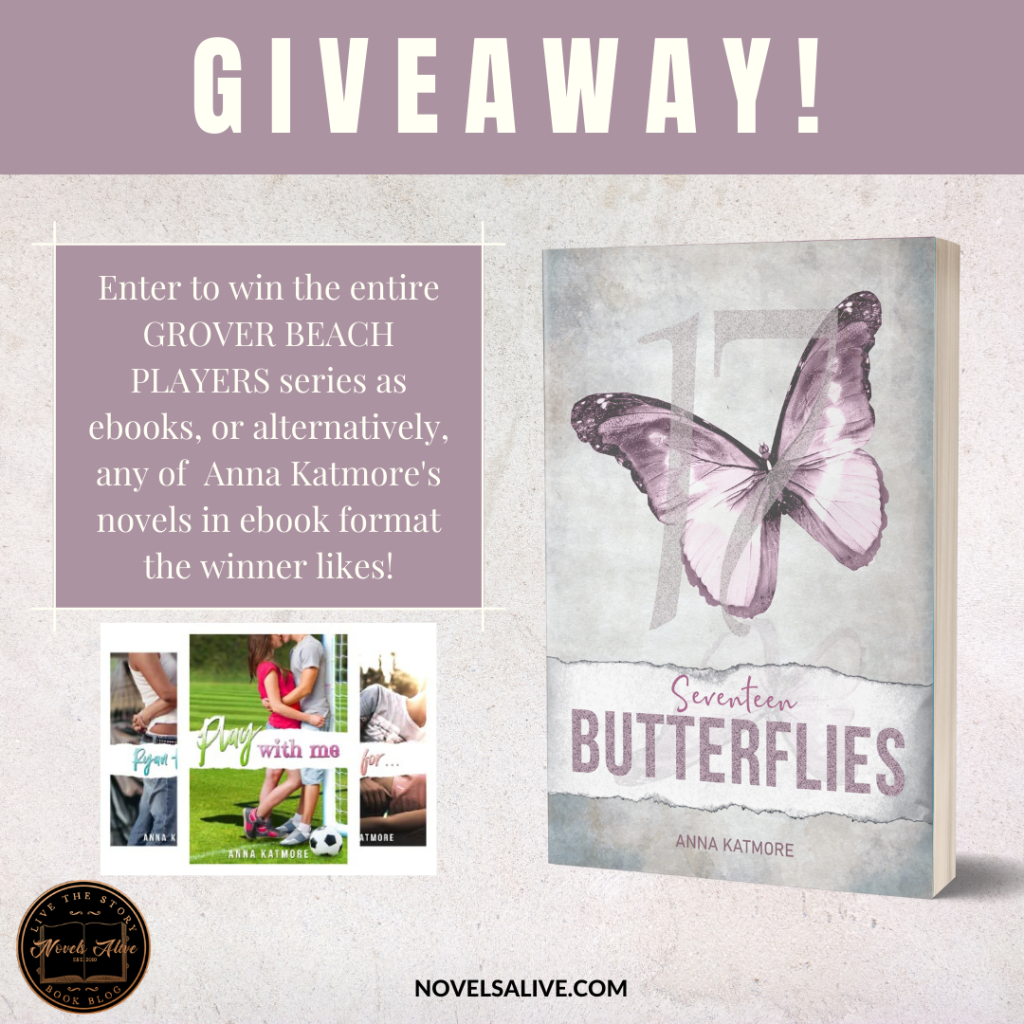 Anna Katmore will be awarding her entire GROVER BEACH PLAYERS series as ebooks, or alternatively, any of her own novels in ebook format the winner likes, to a randomly drawn winner via Rafflecopter during the tour.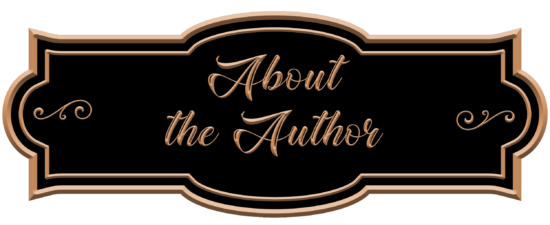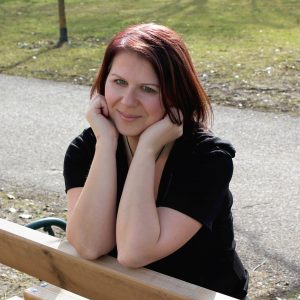 I've been a storyteller all my life, building bridges into different worlds. Already in kindergarten, I've seen the most fantastical things and wanted to share them with everyone. My teacher called me a liar back then. Today, I call it the first real flash of my spiritual gift and the cornerstone of my writing career.
When I got older, I've had many visions of a perfect career, while writing has always been more of a hobby and kind of a therapy for me when the longing for more magic in this world once again caught up with me in a crushing way. When my first book was finished, I couldn't even imagine sharing one of my stories with others, ever. In fact, I only got used to the idea while I wrote my second book and learned in a very miraculous way where the many stories in this world really come from.
It's funny how, at that point, everyone told me I can't possibly make a living with writing. They even warned me not to quit my job. But after my debut novella PLAY WITH ME came out and sales skyrocketed within the first week, I knew I could do anything I wanted if only I never stopped dreaming.
That's also part of what I teach my students in writing and spiritual workshops today. Always dream big! If your dreams don't scare you, they aren't big enough.
Some personal stuff:
"I'm writing stories because I can't breathe without."
Disney is my attitude to life, and if I could I'd save the world from itself. My Patronus is a wolf, my wand the broken twig of an apple tree, 13 ¾ inches with a unicorn hair core. I can't deny that on some days, I prefer my book characters over real people, but there's not a single day going by where I wouldn't try to find magic in reality. And when I'm alone, I love to listen to the many stories of the wind in a mystic mid-summer night.
So you see, I'm lucky enough to live in an enchanting world of my own. It's peaceful there and full of magical things, fairies, and wonders. You're welcome to follow me there—if you're ready to open up your mind and leave everything you learned about reality behind. But beware, if you dare to step through this door, you may never want to leave again…

August 23:
1: Read Your Writes Book Reviews
2: Our Town Book Reviews
3: Hope. Dreams. Life… Love
4: Joanne Guidoccio
5: Literary Gold
6: Books in the Hall
7: The Faerie Review
August 24:
1: Aubrey Wynne: Timeless Love
2: Andi's Young Adult Books
3: Candrel's Crafts, Cooks, and Characters
4: Straight From the Library
5: J. Lynn Rowan – Author of Romance & Historical Fiction
6: Stormy Nights Reviewing & Bloggin'
7: The Pen and Muse Book Reviews
August 25:
1: It's Raining Books
2: Natural Bri
3: Momma Says: To Read or Not to Read
4: Iron Canuck Reviews & More
5: Sapphyria's Books
6: Let me tell you a story
7: Splashes of Joy
August 26:
1: Welcome to My World of Dreams
2: Novels Alive
3: Rogue's Angels
4: All the Ups and Downs
5: Harlie's Books review
6: FUONLYKNEW
7: Don't Judge, Read
August 27:
1: Westveil Publishing
2: Sandra's Book Club review
3: The Avid Reader
4: Girl with Pen
5: Bibliomanaic Aza
6: Lamon Reviews
7: The Obsessed Reader