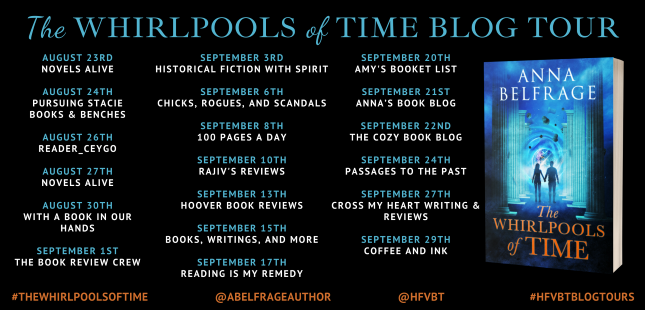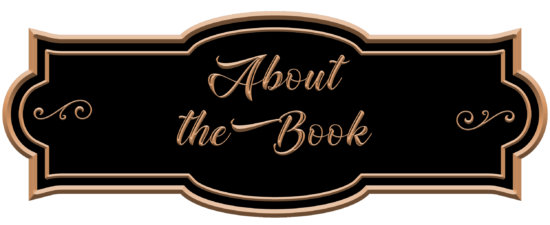 The Locket: Book 1
Publication Date: June 11, 2021
He hoped for a wife. He found a companion through time and beyond.
It is 1715 and for Duncan Melville something fundamental is missing from his life. Despite a flourishing legal practice and several close friends, he is lonely, even more so after the recent death of his father. He needs a wife—a companion through life, someone to hold and be held by. What he wasn't expecting was to be torn away from everything he knew and find said woman in 2016…
Erin Barnes has a lot of stuff going on in her life. She doesn't need the additional twist of a stranger in weird outdated clothes, but when he risks his life to save hers, she feels obligated to return the favour. Besides, whoever Duncan may be, she can't exactly deny the immediate attraction.
The complications in Erin's life explode. Events are set in motion and to Erin's horror she and Duncan are thrown back to 1715. Not only does Erin have to cope with a different and intimidating world, soon enough she and Duncan are embroiled in a dangerous quest for Duncan's uncle, a quest that may very well cost them their lives as they travel through a Scotland poised on the brink of rebellion.
Will they find Duncan's uncle in time? And is the door to the future permanently closed, or will Erin find a way back?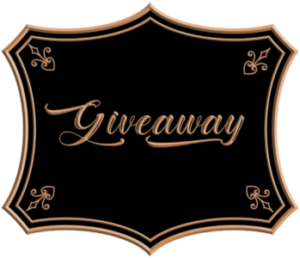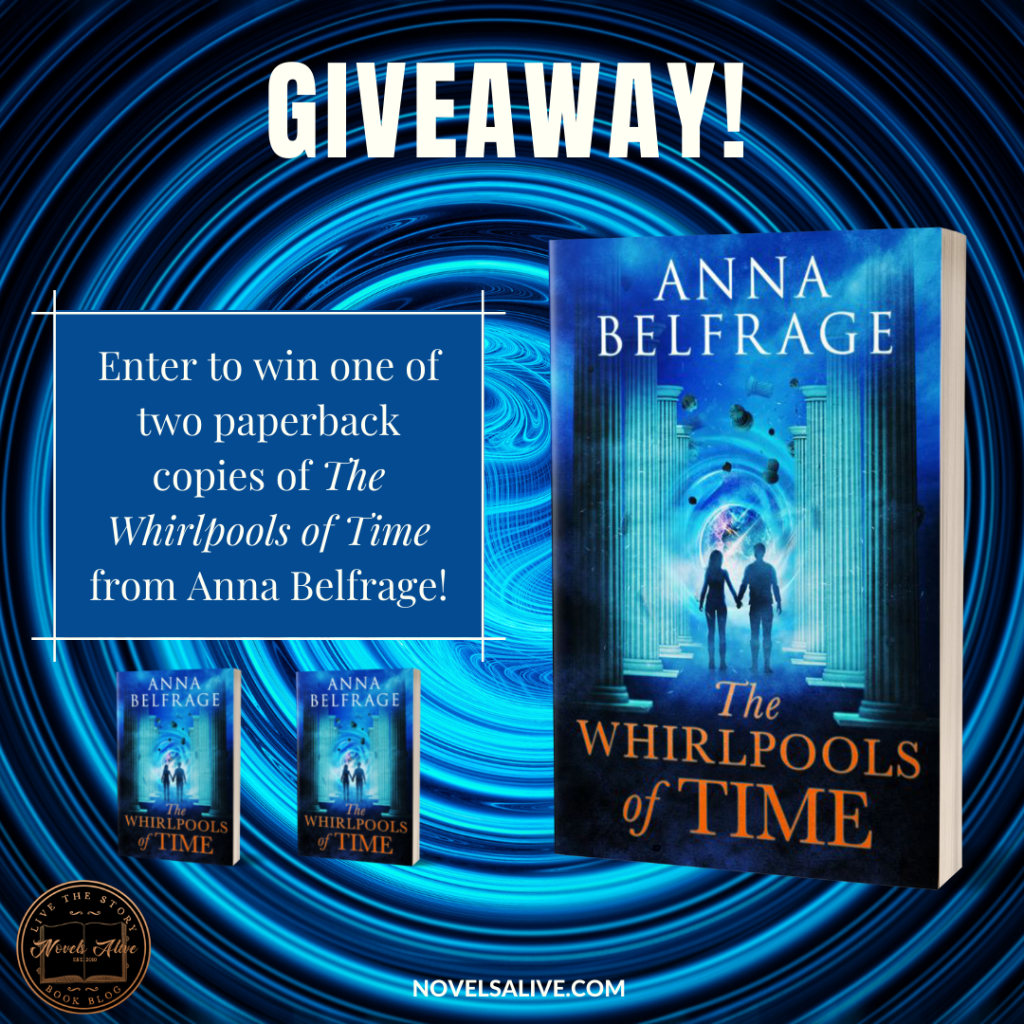 Enter to win a copy of The Whirlpools of Time by Anna Belfrage! Two copies are up for grabs!
The giveaway is open internationally and ends on September 29th. You must be 18 or older to enter.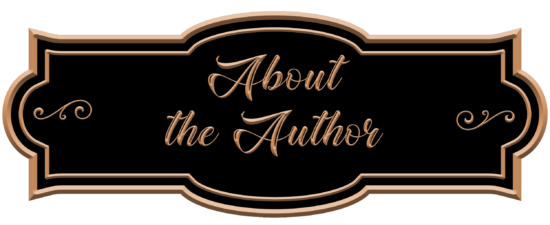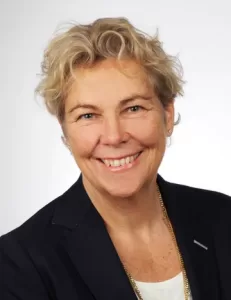 Had Anna been allowed to choose, she'd have become a time-traveler. As this was impossible, she became a financial professional with two absorbing interests: history and writing. Anna has authored the acclaimed time-traveling series The Graham Saga, set in 17th century Scotland and Maryland, as well as the equally acclaimed medieval series The King's Greatest Enemy which is set in 14th century England.
More recently, Anna has published The Wanderer, a fast-paced contemporary romantic suspense trilogy with paranormal and time-slip ingredients. While she loved stepping out of her comfort zone (and will likely do so again ) she is delighted to be back in medieval times in her September 2020 release, His Castilian Hawk. Set against the complications of Edward I's invasion of Wales, His Castilian Hawk is a story of loyalty, integrity—and love.
Find out more about Anna on her website or on her Amazon page. You can also follow her on Facebook or Twitter.

Monday, August 23
Guest Post at Novels Alive
Tuesday, August 24
Review at Pursuing Stacie
Excerpt at Books & Benches
Thursday, August 26
Review at Reader_ceygo
Friday, August 27
Book Blast at Novels Alive
Monday, August 30
Review at With A Book In Our Hands
Wednesday, September 1
Review at The Book Review Crew
Friday, September 3
Excerpt at Historical Fiction with Spirit
Monday, September 6
Review at Chicks, Rogues, and Scandals
Wednesday, September 8
Review at 100 Pages a Day
Friday, September 10
Review at Rajiv's Reviews
Monday, September 13
Guest Post at Hoover Book Reviews
Wednesday, September 15
Review at Books, Writings, and More
Friday, September 17
Excerpt at Reading is My Remedy
Monday, September 20
Review at Amy's Booket List
Tuesday, September 21
Review at Anna's Book Blog
Wednesday, September 22
Excerpt at The Cozy Book Blog
Friday, September 24
Review at Passages to the Past
Monday, September 27
Excerpt at Cross My Heart Writing & Reviews
Wednesday, September 29
Review at Coffee and Ink