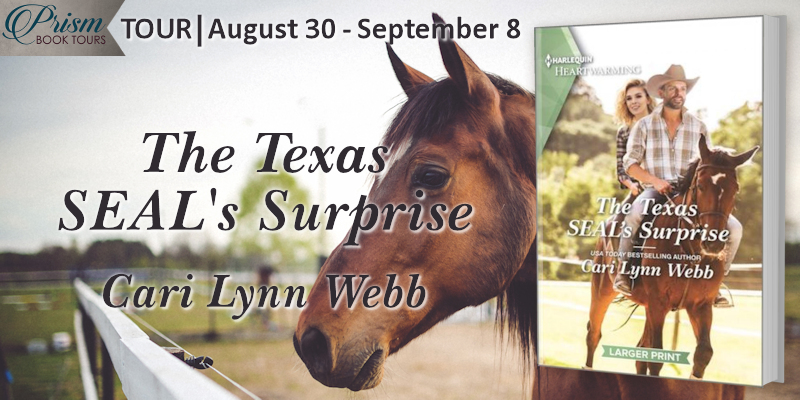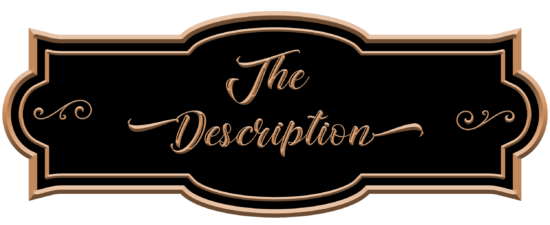 Three Springs, TX: Book 1
Publication Date: August 24, 2021
New town…
New set of problems
Suddenly single—and pregnant—Abby James hopes Three Springs, Texas, will give her the fresh start she craves. But five minutes in and she's already clashed with a former Navy SEAL on horseback. Wes Tanner might be devastatingly handsome, but Abby has no time for romance. Especially with a man intent on leaving town. Abby wants to plant some roots…and falling for the tempting Texan could upend all her plans!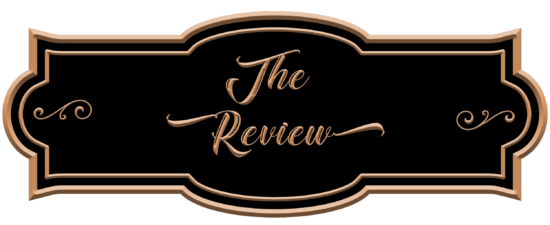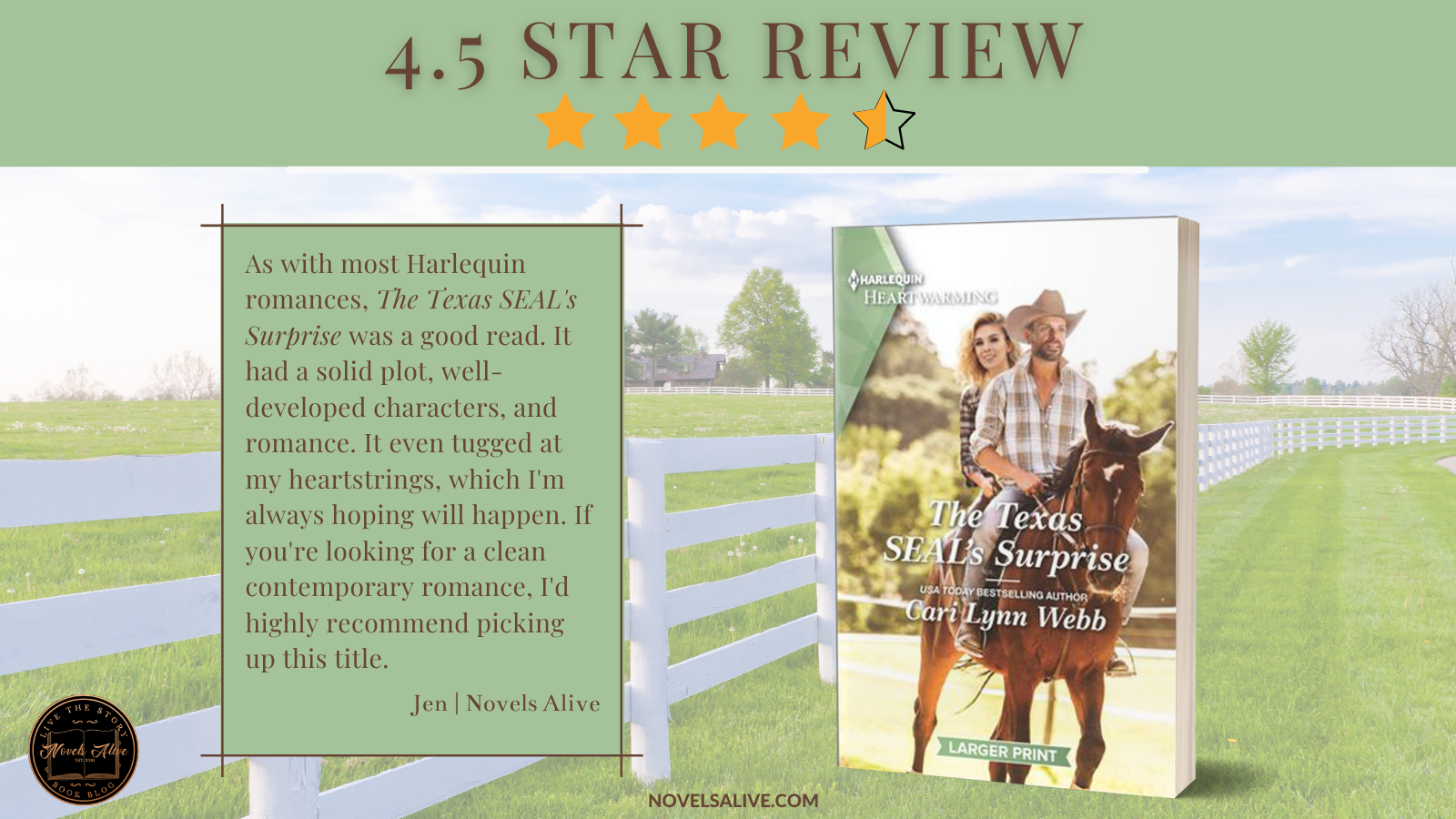 Every once in a while, I just need a Harlequin romance to get me back on track. I haven't been in the mood to read much lately, and when I get into these slumps, I find that a Harlequin romance is usually the book to get me out of it. Enter The Texas SEAL's Surprise by Cari Lynn Webb.
I picked up this title mainly on the author alone. I'd read other books by Cari Lynn Webb and enjoyed her writing. The fact that the hero of this story is a "cowboy SEAL"… well… Since I like books with both types of heroes, a combination of the two was simply irresistible. And The Texas SEAL's Surprise did not disappoint.
The Texas SEAL's Surprise follows Wes and Abby. Wes landed in Three Springs, Texas, to tell the grandfather of one of his SEAL teammates of his grandson's passing. Wes ends up staying in town while he takes care of some personal business. 
Abby arrives in town, pregnant and alone, to visit with her cousin and help with their grandparent's general store. The book starts with Wes coming to Abby's rescue, and sparks are already flying. But neither is looking for a relationship and try their best to stay in the friend zone. The romance was a slow build and so sweet to watch.
As with most Harlequin romances, The Texas SEAL's Surprise was a good read. It had a solid plot, well-developed characters, and romance. It even tugged at my heartstrings, which I'm always hoping will happen. If you're looking for a clean contemporary romance, I'd highly recommend picking up this title.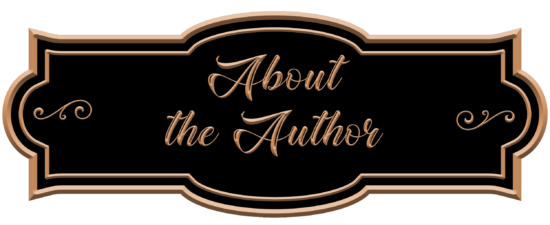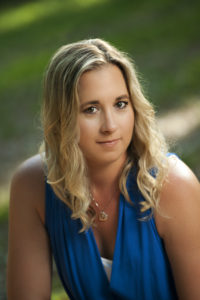 Cari Lynn Webb lives in South Carolina with her husband, daughters, and assorted four-legged family members. She's been blessed to see the power of true love in her grandparent's 70-year marriage and her parent's marriage of over 50 years. She knows love isn't always sweet and perfect, it can be challenging, complicated, and risky. But she believes happily-ever-afters are worth fighting for. She loves to connect with readers. Visit her on her website.

August 30th:
Rockin' Book Reviews – Review (print)
Fire and Ice – Review (print)
Heidi Reads… – Excerpt
Remembrancy – Review (ebook)
August 31st:
Jorie Loves A Story – Review (print)
Reading Excursions – Review (print)
Lisa Everyday Reads – Excerpt
Novels Alive – Review (ebook)
Splashes of Joy – Review (print)
September 1st:
Christy's Cozy Corners – Review (print)
Locks, Hooks and Books – Review (print)
Becky on Books – Excerpt
Hallie Reads – Review (print)
Britt Reads Fiction – Review (print)
September 2nd:
Andi's Book Reviews – Review (print)
Novels Alive – Excerpt
EmpowerMoms – Review (print)
Reading Is My SuperPower – Review (ebook)
September 3rd:
Pause for Tales – Review (print)
Hearts & Scribbles – Excerpt
Bookish Jottings – Review (ebook)
Teatime and Books – Excerpt
Books and More Books – Review (ebook)