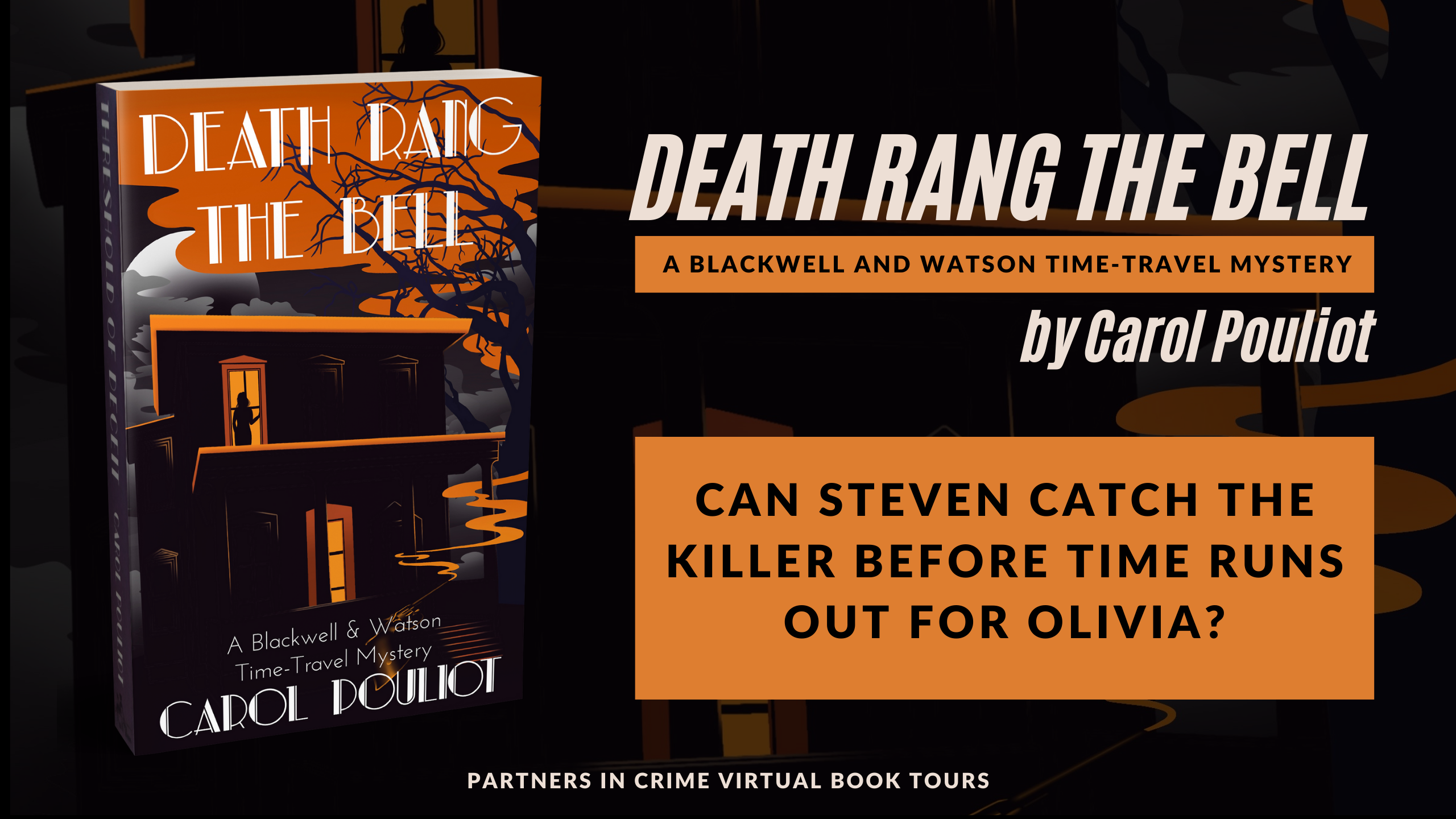 I love finding a series with characters that grab me, making me want to follow their story over multiple books. That's what I'm creating in The Blackwell and Watson Time-Travel Mysteries.
In Doorway to Murder (Book 1), Depression-era cop Steven Blackwell and 21st-century researcher and writer Olivia Watson come face-to-face when time folds over in the house where they live 80 years apart. I wanted Steven and Olivia to reflect their own time, but be able to understand each other and form a strong friendship.
The key for Steven was his mother—a French artist, Bohemian, non-judgmental, and free-spirited. She raised Steven to accept people as they are and to be curious about the world. Because of her, he doesn't have the prejudices typical of many 1930s men. He's comfortable with modern-day, independent Olivia, who also owns her own home and business, and has definite ideas of how things should be.
Steven is fascinated with the future and reads science fiction. He embraces all the latest crime-solving methods and technological advances of the early years of the 20th century. J. Edgar Hoover's new Federal Crime Lab in Washington, D.C. excites him. He tells Olivia the Feds are compiling a list of fingerprints from all over the United States and that he, Steven, shares information and results pertaining to his cases. He exclaims, "This is the best time to be a cop!"
Olivia, on the other hand, is nostalgic for the 1930s. She dreams about The Golden Age of Travel, when well-heeled travelers packed hat boxes, suitcases, and trunks and embarked on lengthy sea and rail voyages to exotic places. She's hooked on Charlie Chan, Mr. Moto, and The Thin Man movies. (She even named her kitten Mr. Moto!) When Olivia meets Steven, she boldly seizes the chance for the ultimate trip−one which takes her back in time.
In the latest book in the series, Death Rang The Bell (Book 3), it's been 8 months since Steven and Olivia met. They've weathered some bumps in the road and have grown to understand each other well. They respect the other's points of view and are sensitive to the time in which the other person lives. He has become less preoccupied with a regimented routine in his life and she thinks more before she speaks so she doesn't accidentally push any of his 1930s buttons.
They share some traits, which helps in their understanding of each other. They're fiercely loyal and expect loyalty from those around them. They're bold, adventurous, and exceptionally curious about the world, although Olivia has had more opportunities to travel. While each is a product of their time, both have a strong sense of what's right for them and have created a life unique to themselves.
Steven and Olivia have forged a strong bond. He has told no one about her. She has confided in her two best friends. When one of her friends asks about any hint of a romance, Olivia shakes her head and comments, "But, how could we? In his time, I haven't even been born yet. And right now, he's probably been dead for years."
Steven Blackwell and Olivia Watson still have a long way to go. But we can be sure it will be filled with exciting adventures most of us can only dream about.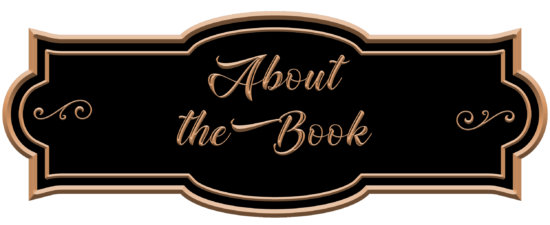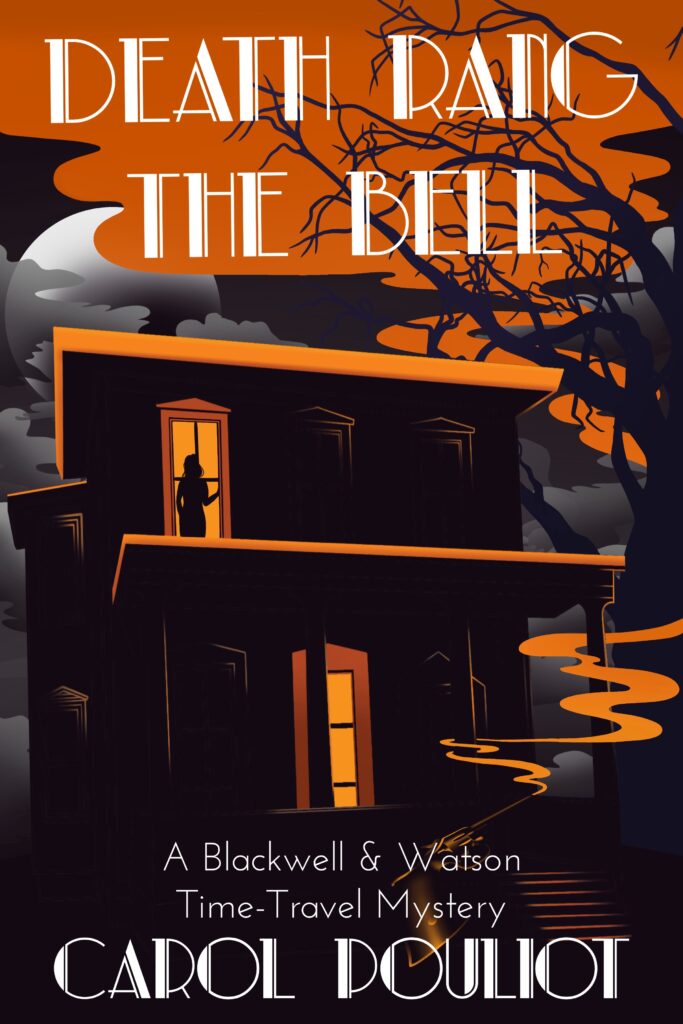 21st-century journalist Olivia Watson thinks traveling back in time to 1934 to attend a Halloween party with her friend Detective Steven Blackwell will be a lot of fun. And it is…until she witnesses the head of the Shipley Five-and-Dime empire murdered, and fears the killer saw her face.
The smart move is to return to the safety of the present, but Olivia possesses a secret and is about to defy the unwritten rules of time-travel. She convinces Steven to let her stay in his time and help unravel the motives behind the murder, even if it means risking her own life to save another.
When Steven delves into the investigation, he discovers how a bitter relationship, a chance encounter, and a fateful decision converged to set the stage for murder. In a maze full of unreliable clues and misdirection, dark secrets refuse to stay buried and forgotten ghosts won't fade away. Steven is reminded that old sins cast long shadows.
Can Steven catch the killer before time runs out for Olivia?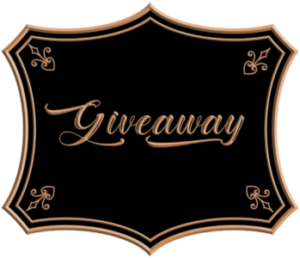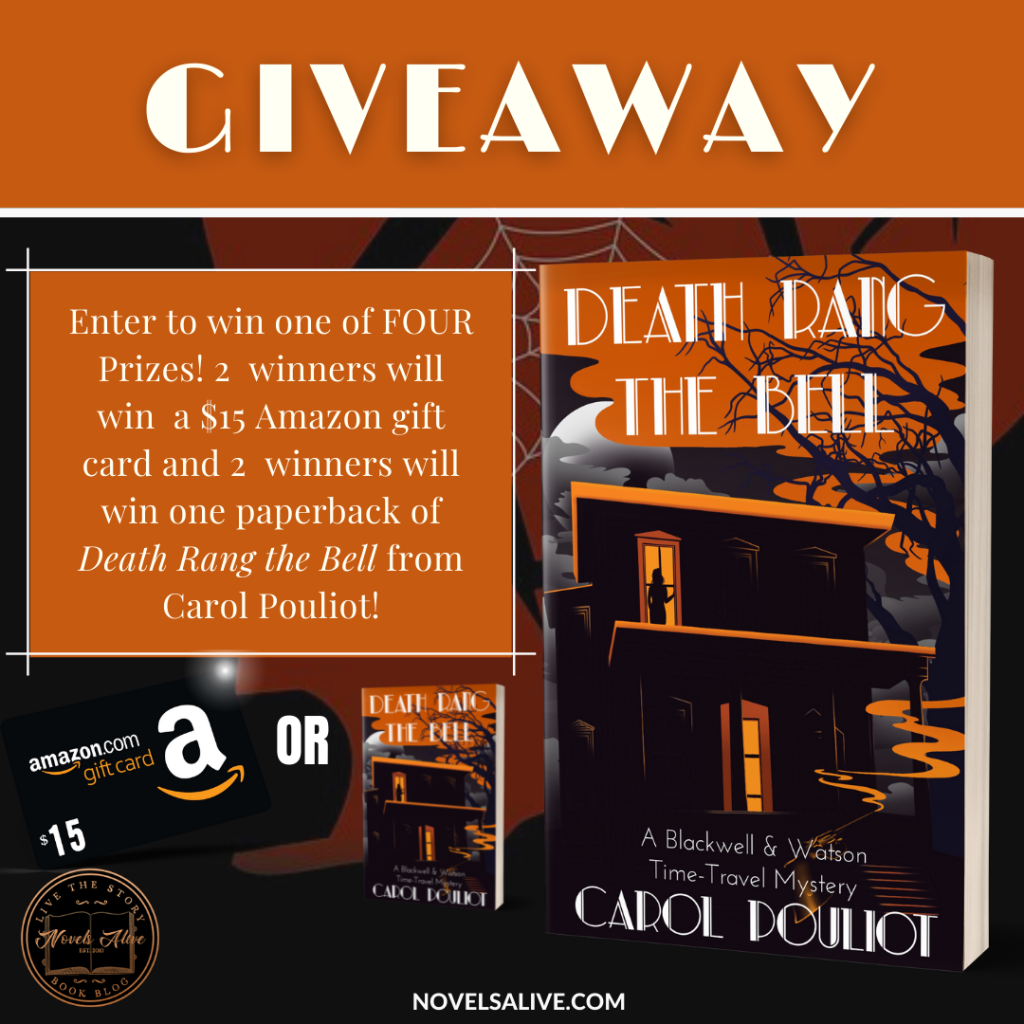 This is a Rafflecopter giveaway hosted by Partners in Crime Virtual Book Tours for Carol Pouliot. There will be Four (4) winners for this tour. Two (2) winners will each receive a $15 Amazon.com gift card; Two (2) winners will each receive 1 print edition of Death Rang The Bell by Carol Pouliot (US Only). The giveaway begins on October 1 and ends November 2, 2021. Void where prohibited.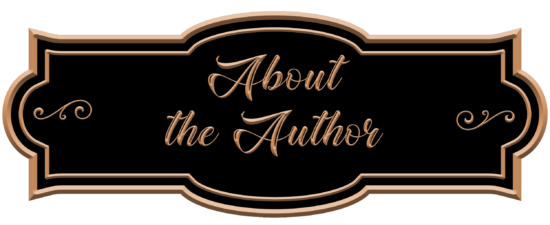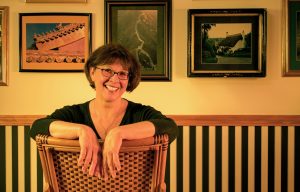 Carol Pouliot holds a BA in French and Spanish and an MA in French. She has taught French, Spanish, German, and English. She owned and operated a translating agency for 20 years. Her work has been published in Victoria magazine.
Carol is the author of The Blackwell and Watson Time-Travel Mysteries, which includes Doorway to Murder (book 1), Threshold of Deceit (book 2), and Death Rang the Bell (book 3).
Carol is passionate about the world and other cultures. She has visited 5 continents thus far and always has her passport and suitcase at the ready.