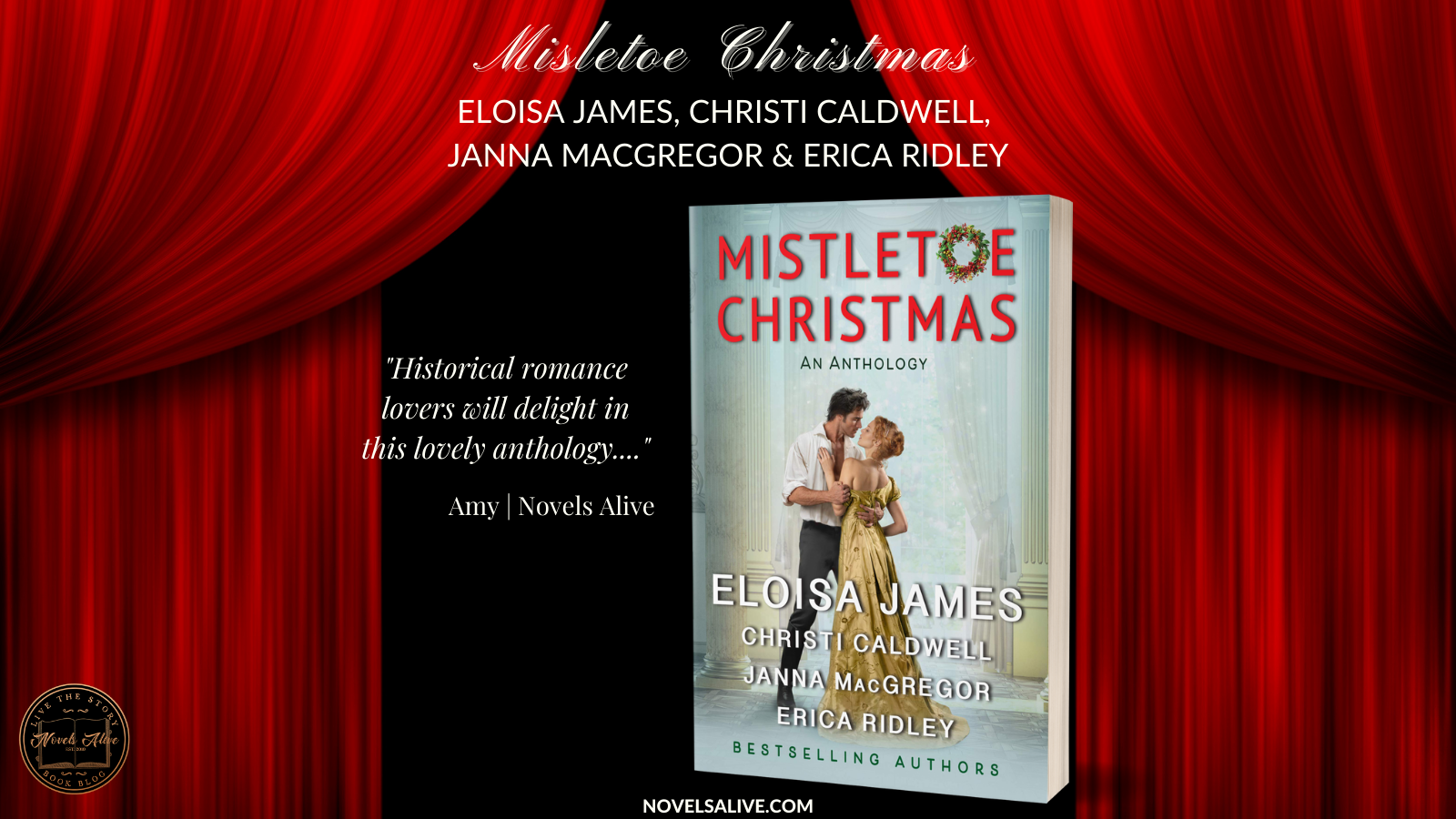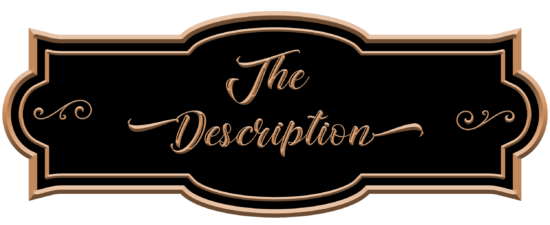 Publication Date: September 28, 2021
From four beloved writers—Eloisa James, Christi Caldwell, Janna MacGregor, and Erica Ridley—come four original stories that tell a hilarious tale of a Christmas house party that serves up love and scandal in equal measure!
The Duke of Greystoke's Christmas Revelry is famous throughout the British Isles for its plays, dancing, magical grotto… not to mention scandals leading to the marriage licenses he hands out like confetti.
But not everyone welcomes a visit from Cupid.
Lady Cressida, the duke's daughter, is too busy managing the entertainments—and besides, her own father has called her dowdy. Her cousin, Lady Isabelle Wilkshire, is directing Cinderella and has no interest in marriage. Lady Caroline Whitmore is already (unhappily) married; the fact that she and her estranged husband have to pretend to be together just makes her dread the party all the more. But not as much as Miss Louisa Harcourt, whose mother bluntly tells her that this is her last chance to escape the horrors of being an old maid.
A house party so large that mothers lose track of their charges leads to a delightful, seductive quartet of stories that you will savor for the Season!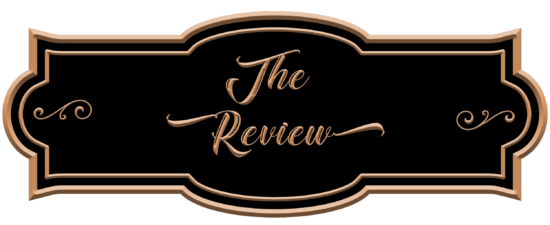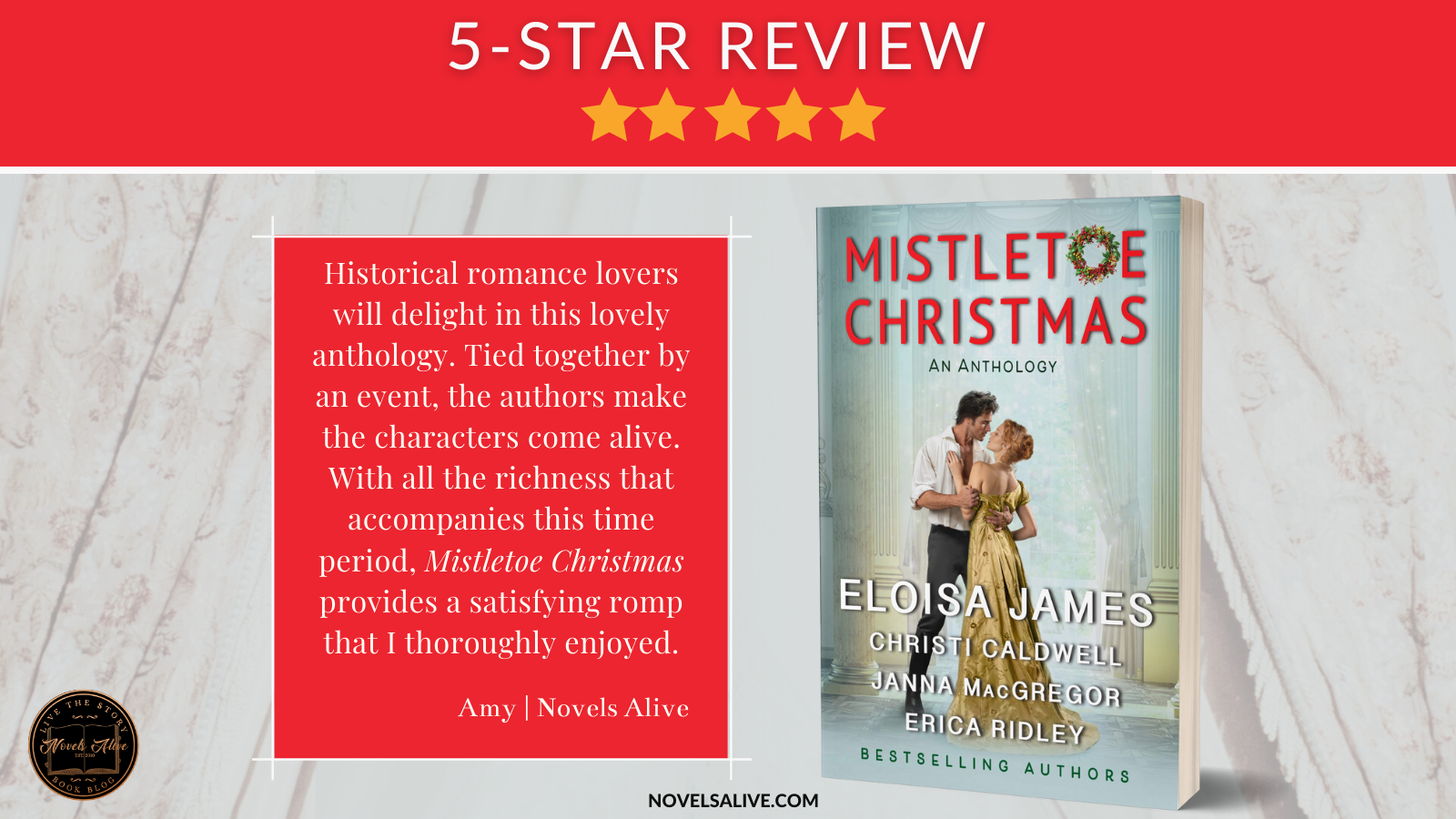 An invitation to the Duke of Greystoke's Revelry, the annual holiday house party, is coveted by all of the ton. With the duke on his deathbed, the party of 1815 just might be the last. For those lucky enough to secure an invitation, the Revelry's less-than-formal atmosphere offers an opportunity to attract a spouse… or a scandal. In Mistletoe Christmas, four well-known historical romance authors collaborate to deliver four stories centered around the infamous party.
Eloisa James delivers A Mistletoe Kiss, a delightful debut story for the anthology. Lady Cressida, the youngest daughter of the duke, has been the mastermind behind the house party. When she discovers that her father plans for his nephew to continue the tradition and pledges Cressida's assistance, she's furious. All Cressida wants is to be married and lead her own life.
The author brings the story to life, setting the stage for the grand party. This story sweeps readers away into a frosty winter wonderland packed with promise, complete with a picturesque grotto and interesting entertainment. With handsome Lord Darcy de Royleston on the scene and an ample supply of mistletoe, Cressida may get her wish.
The second story, Wishing Under the Mistletoe, is a second chance at love by Christi Caldwell. Lady Isabelle Wilkshire has been betrothed to Cyrus Hill for over two years, but she breaks it off due to his focus on work. A decade later, they both end up at the Revelry. Cyrus has been asked to be partly responsible for a theatrical production… with none other than Isabelle.
This installment is packed with tension between the characters, particularly in terms of how they have changed from a social class standpoint. Can they overcome the past to build a future together?
With the third installment, Compromise Under the Mistletoe, author Janna MacGregor tells the story of married couple Caroline and Stephen. They are at a crossroads in their marriage. Caroline needs Stephen to pretend all is well so her uncle, the ailing duke, will release money from her trust, and she can continue living her separate life.
Not only is the chemistry between Caroline and Stephen undeniable, but watching them evolve as characters makes this story engaging. With all the mistletoe around, it's challenging for Caroline to remember why she had originally left Stephen.
The final story, Mischief & Mistletoe, adds the perfect touch. Delivered by Erica Ridley, this installment introduces Louisa Harcourt. The house party is her opportunity to make a match, according to her mama. Ever the dutiful daughter, Louisa would like nothing more than to find a quiet spot where she can write poetry. She's drawn to Ewan Reid, who is purported to be a poet.
The twists and turns of the storyline provide added depth. Things definitely aren't as they seem, which complicates matters significantly. As the house party draws to a close, even mistletoe may not be enough to ensure Louisa's desire to be loved for herself and not her money.
Historical romance lovers will delight in this lovely anthology. Tied together by an event, the authors make the characters come alive. With all the richness that accompanies this time period, Mistletoe Christmas provides a satisfying romp that I thoroughly enjoyed.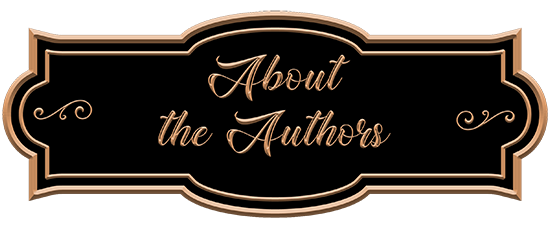 Eloisa James, a New York Times and USA Today bestselling author, wrote her first novel after graduating from Harvard, but alas, it was rejected by every possible publisher. After she got an MPhil from Oxford, a PhD from Yale, and a job as a Shakespeare professor, she tried again, with much greater success. In 2013 she won a Rita Award for Best Romance Novella. She teaches Shakespeare in the English department at Fordham University in New York. She is the mother of two children and, in a particularly delicious irony for a romance writer, is married to a genuine Italian knight.
Janna MacGregor was born and raised in the bootheel of Missouri. She is the author of The Bad Luck Bride. She credits her darling mom for introducing her to the happily-ever-after world of romance novels. Janna writes stories where compelling and powerful heroines meet and fall in love with their equally matched heroes. She is the mother of triplets and lives in Kansas City with her very own dashing rogue, and two smug, but not surprisingly, perfect pugs. She loves to hear from readers.
Christi Caldwell is the USA Today bestselling author of more than ten series, including Lost Lords of London, Sinful Brides, The Wicked Wallflowers, and Heart of a Duke. She blames novelist Judith McNaught for luring her into the world of historical romance. When Christi was at the University of Connecticut, she began writing her own tales of love–ones where even the most perfect heroes and heroines had imperfections. She learned to enjoy torturing her couples before they earned their well-deserved happily ever after. Christi lives in Southern Connecticut, where she spends her time writing, chasing after her son, and taking care of her twin princesses-in-training. Fans who want to keep up with the latest news and information can sign up for her newsletter at www.ChristiCaldwell.com.
Erica Ridley is a New York Times and USA Today bestselling author of over thirty historical romance novels. Her popular series include the Dukes of War, Rogues to Riches, and Magic and Mayhem.

Monday, September 27
Guest Post at Novels Alive
Tuesday, September 28
Bookstagram Feature at Reader_Ceygo
Wednesday, September 29
Bookstagram Feature at Little But Fierce Book Diary
Thursday, September 30
Excerpt at Bonnie Reads and Writes
Friday, October 1
Bookstagram Feature at Passages to the Past
Monday, October 4
Guest Post at Jorie Loves a Story
Tuesday, October 5
Bookstagram Feature + Excerpt at Bookworlder
Wednesday, October 6
Excerpt at Historical Fiction with Spirit
Thursday, October 7
Excerpt at Probably at the Library
Friday, October 8
Feature at The Romance Dish
Guest Post at Books, Cooks, Looks
Saturday, October 9
Excerpt at Elodie's Reading Corner