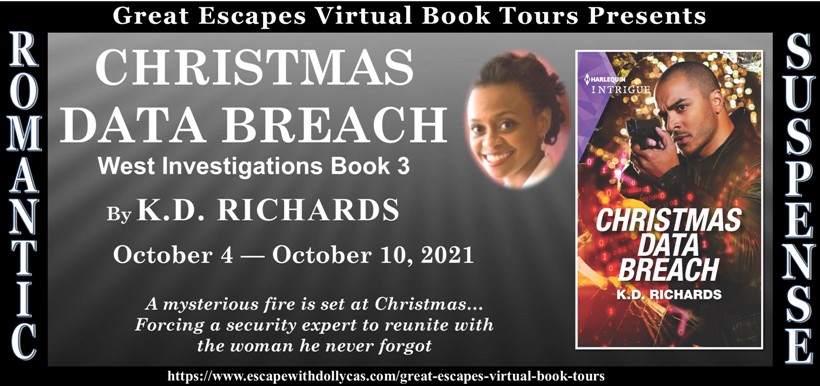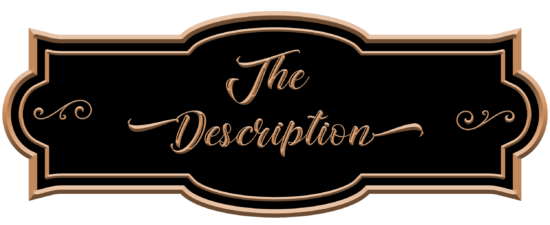 West Investigations: Book 3
Publication Date: September 28, 2021
A mysterious fire is set at Christmas…
Forcing a security expert to reunite with the woman he never forgot
Security specialist Gideon Wright knows Mya Rochon's cancer research is groundbreaking. But when an arsonist destroys his ex-wife's lab and puts her at risk, he discovers it's dangerous, too. With Gideon's protection, Mya's determined to finish her project—no matter the risk to her life…or Gideon's heart. But will their rekindled partnership face its most deadly adversary yet?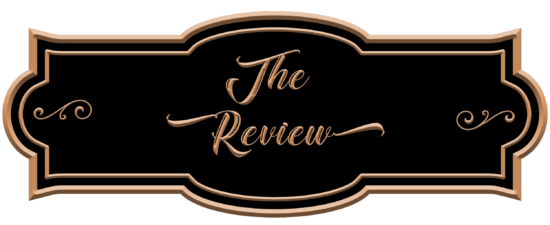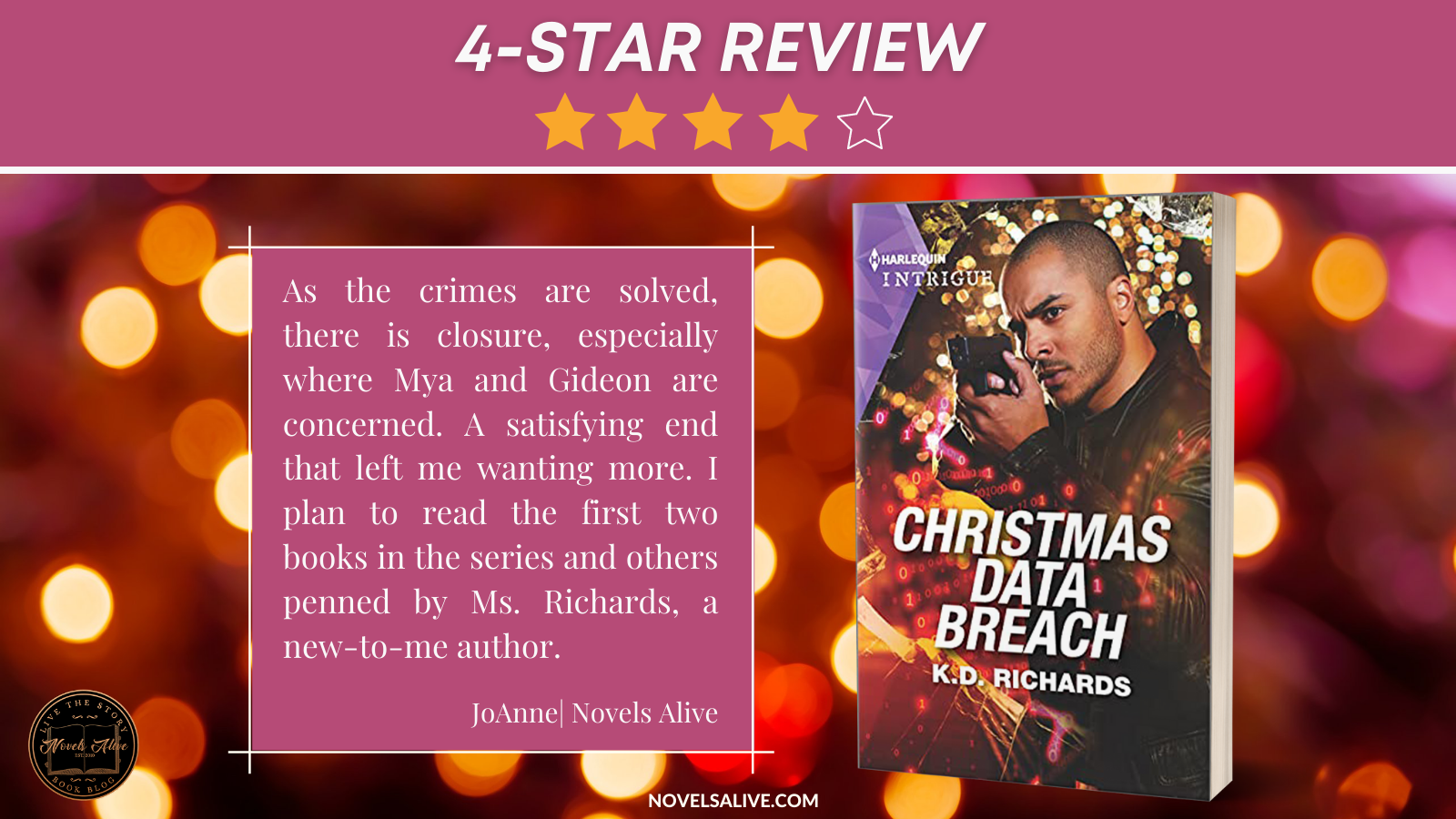 It's been a while since I've read a Harlequin Intrigue and Christmas Data Breach by K.D. Richards didn't disappoint. It was fast-paced with lots of plot twists. The main plot was to find out who's behind the theft of a formula for a cancer cure that they would literally kill to get their hands on. 
Mya and Gideon were friends growing up and got married young. They've been apart twelve years, but that doesn't stop the attraction and chemistry that's still present when their paths meet again. When Mya runs to him for help—he is ex-military and works in security—the sparks fly!
There was a depth to the story with lots of clues as Mya, Gideon, and the firm he works for try to piece together the reasons behind the destruction, mayhem, and chaos. We get to know the characters a little at a time and watch Mya and Gideon fight their attraction at every turn since neither one knows what the other is thinking about their situation. 
There are secrets, betrayals, truths uncovered, injuries, death, destruction of property, hard work, bad guys, and some romance. I didn't feel that this was a Christmas story just because there were some decorations around. As the crimes are solved, there is closure, especially where Mya and Gideon are concerned. A satisfying end that left me wanting more.
Christmas Data Breach is the first book I've read in the West Investigations series, and it was easily a stand-alone since there was enough background information given. I plan to read the first two books in the series and others penned by Ms. Richards, a new-to-me author.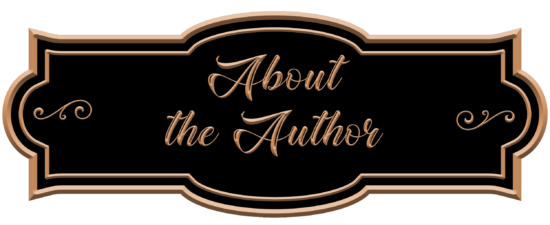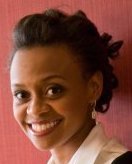 K.D. Richards was born and raised in the Maryland suburbs just outside of Washington, D.C. A writer since a young age, after college Kia earned a law degree and worked as an attorney and legal instructor for fifteen years but never stopped writing fiction. She currently splits her time between Toronto and Maryland with her husband and two sons.

October 4 – My Reading Journeys – REVIEW
October 4 – Maureen's Musings – SPOTLIGHT
October 5 – Novels Alive – REVIEW
October 5 – Celticlady's Reviews – SPOTLIGHT
October 6 – Socrates Book Reviews – SPOTLIGHT
October 6 – Moonlight Rendezvous – REVIEW  
October 7 – Read Your Writes Book Reviews – CHARACTER INTERVIEW
October 7 – The Book Diva's Reads – SPOTLIGHT
October 8 – Novels Alive – AUTHOR INTERVIEW
October 8 – #BRVL Book Review Virginia Lee Blog – SPOTLIGHT
October 9 – Brooke Blogs – SPOTLIGHT
October 9 – Books a Plenty Book Reviews – REVIEW, CHARACTER INTERVIEW
October 10 – I Read What You Write – REVIEW, AUTHOR INTERVIEW
October 10 – Sapphyria's Book Reviews – SPOTLIGHT