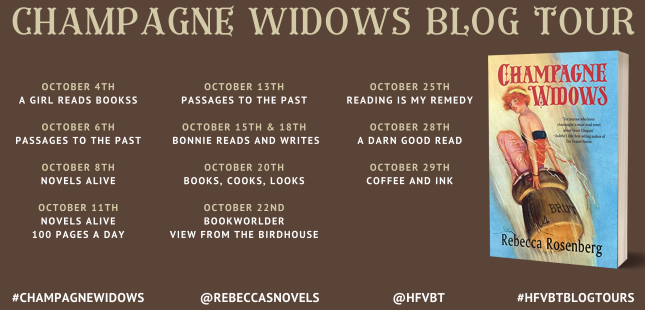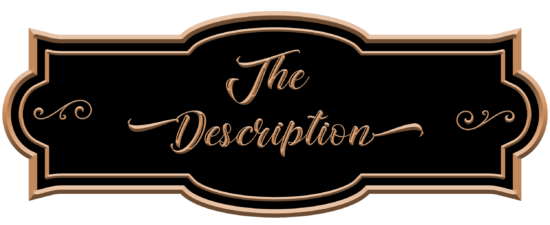 ePublication Date: October 1, 2021
Triple-gold-medal-winning author Rebecca Rosenberg serves up a triumphant tale of talent and ambition, love and loss, betrayal and redemption, and accepting yourself and others for who they are.
Champagne, France, 1800
Twenty-year-old Barbe-Nicole has inherited Le Nez (an uncanny sense of smell that makes her picky, persnickety, and particularly perceptive) from her great-grandfather, a renowned champagne maker.
Her parents, however, see Le Nez as a curse and try to marry her off to an unsuspecting suitor. But Barbe-Nicole is determined to use Le Nez to make great champagne. When she learns her childhood sweetheart, François Clicquot, wants to start a winery, she rejects her parents' suitors and marries François despite his mental illness.
The Widow Known as Veuve Clicquot
Soon, Barbe-Nicole Clicquot must cope with her husband's death. Becoming a widow known as Veuve Clicquot, she grapples with a new overbearing partner, the difficulties of making champagne and the Napoleon Codes preventing women from owning a business.
All this while her father takes a military uniform contract from Emperor Napoleon Bonaparte, who wages six wars against European monarchs, crippling Veuve Clicquot's ability to sell her champagne.
Challenging Napoleon
Using Le Nez, Veuve Clicquot struggles through unbearable hardships and challenges Napoleon himself. When she falls in love with her sales manager, Louis Bohne, who asks her to marry, she must choose between losing her winery to her husband, as dictated by Napoleon Code or losing Louis. In the ultimate showdown, Veuve Clicquot risks imprisonment and even death as she defies Napoleon.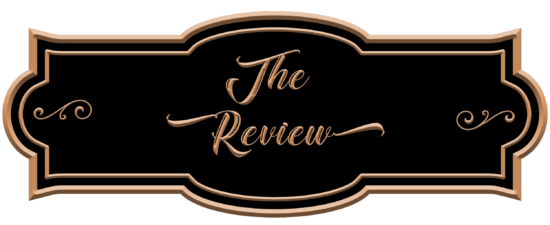 Barbe-Nicole Ponsardin has her great grandfather's gift of Le Nez, an incredible sense of smell that is highly prized in the wine-making business. In Champagne Widows, author Rebecca Rosenberg tells Barbe-Nicole's story as she marries and becomes Barbe-Nicole Clicquot with the goal of taking over the family wine business.
Woven into the story as a dual storyline is Napoleon's rise to power. While there is interesting historical information in these sections that help provide the societal framework for Barbe-Nicole's story, it seemed to interrupt the flow. Granted, Napoleon's direct involvement in the story made sense, but passages referencing the Red Man and Napoleon pulled my attention away from what was happening with the Clicquots.
What stands out, however, is Barbe-Nicole's determination to be successful despite many challenges. I was quite surprised to learn that the "Grande Dame of Champagne" really existed and made her mark in history for developing champagne using a special technique. There's a rich level of detail that takes us into the vineyards amongst the working widows who have lost their husbands to war.
Champagne Widows is more than simply a tale about a young girl and her gift. It ultimately sheds light on the healing that happens after loss, which in Barbe-Nicole's case, led to a place in history.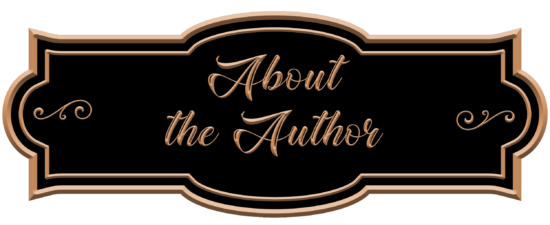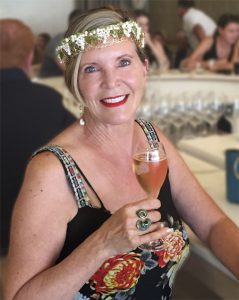 California native Rebecca Rosenberg lives on a lavender farm with her family in Sonoma, the Valley of the Moon, where she and her husband founded the largest lavender product company in America. A long-time student of Jack London's work and an avid fan of his daring wife, Charmian, Rosenberg is a graduate of the Stanford Writing Certificate Program. Her books include: GOLD DIGGER, the Remarkable Baby Doe Tabor, The Secret Life of Mrs. London, Lavender Fields of America, and the Champagne Widows series.
For more information, please visit Rebecca's website and blog. You can also find her on Amazon, BookBub,  Facebook, Twitter, Instagram, and Goodreads.

Monday, October 4
Review at A Girl Reads Bookss
Wednesday, October 6
Review at Passages to the Past
Friday, October 8
Guest Post at Novels Alive
Monday, October 11
Review at Novels Alive
Review at 100 Pages a Day
Wednesday, October 13
Interview at Passages to the Past
Friday, October 15
Review at Bonnie Reads and Writes
Monday, October 18
Guest Post at Bonnie Reads and Writes
Wednesday, October 20
Review at Books, Cooks, Looks
Friday, October 22
Review at Bookworlder
Review at View From the Birdhouse
Monday, October 25
Review at Reading is My Remedy
Thursday, October 28
Review at A Darn Good Read
Friday, October 29
Excerpt at Coffee and Ink