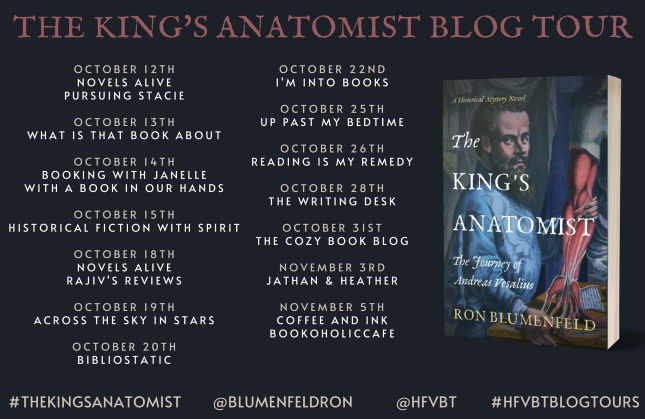 Andreas Vesalius (1514-1564), a brash 28-year-old professor at the University of Padua medical school, published a textbook of anatomy unlike any that had come before—revolutionary for its careful detail, exquisite illustrations, and enlightened design as a reference tool.  But just as remarkable was its brazen challenge to the absolute authority of the Greek physician Galen, the medical giant of antiquity whose writings went virtually unquestioned in the thirteen centuries following his death. Galen's grip on the theory and practice of medicine was such that to learn medicine was to learn Galen, and to question his writings was tantamount to heresy.
Vesalius, a serious student of Galen, figured out that Galen's anatomy was based almost entirely on apes and pigs (in fairness, human dissection was forbidden in Galen's time; his only chance to look within a human body was when he found a skeleton or tended to the wounds of gladiators). Vesalius' book, De humani corporis fabrica, The Structure of the Human Body, identified over 200 errors in Galen's anatomy while leveling unsparing criticism of how anatomy was being taught in medical schools.
It's not surprising that Vesalius chose medicine as a career. His father was apothecary to Charles V, Holy Roman Emperor, and before him were three generations of respected physicians. Little is known about Andreas' childhood in Brussels, but in later years he wrote of an unusual childhood hobby—dissecting small animals. His youthful explorations of the interior worlds of mice, piglets, and dogs grew into a passion for human anatomy; at medical school in Paris and then Louvain, he was recognized as a skilled dissector.
After graduation, he journeyed to the University of Padua for further study, and was soon invited to join the faculty—quite a step up for a 23-year-old fresh out of medical school. He was an immediate sensation, drawing large crowds as he performed dissections personally while he lectured, a radical departure from the shopworn, ceremonial dissections of academia.
The publication of the Fabrica brought him rock-star status but just as much backlash for daring to refute the sacred words of Galen. It was perhaps for this reason as well as family tradition that he quit Padua to become a physician to Charles V, Holy Roman Emperor, and subsequently to Charles' son, King Philip II of Spain.
Leaving academia for imperial service was a decision he surely came to regret. Although he did publish a second edition of the Fabrica in 1555, he was unable to continue his anatomical research. In 1564, he was offered his old chair at Padua, but King Philip declined to release him. Shortly thereafter, Vesalius uncharacteristically embarked on a pilgrimage to the Holy Land, only to die on the Greek island of Zante (now Zakynthos) on the return journey. One can only imagine what he might have accomplished had he stayed on at Padua, but even so, his legacy was assured.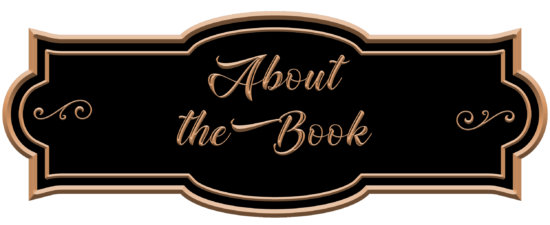 Publication Date: October 12, 2021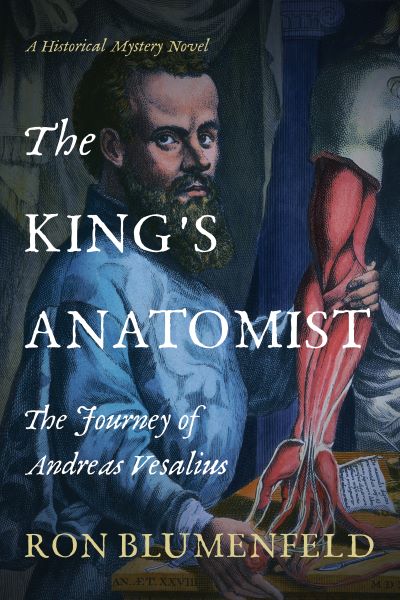 A revolutionary anatomist, a memory-laden journey, and a shocking discovery.
n 1565 Brussels, the reclusive mathematician Jan van den Bossche receives shattering news that his lifelong friend, the renowned and controversial anatomist Andreas Vesalius, has died on the Greek island of Zante returning from a pilgrimage to the Holy Land. Jan decides to journey to his friend's grave to offer his last goodbye.
Jan's sentimental and arduous journey to Greece with his assistant Marcus is marked by shared memories, recalled letters, and inner dialogues with Andreas, all devices to shed light on Andreas' development as a scientist, physician, and anatomist. But the journey also gradually uncovers a dark side of Andreas even as Jan yearns for the widow of Vesalius, Anne.
When Jan and Marcus finally arrive on Zante, the story takes a major twist as a disturbing mystery unfolds. Jan and Marcus are forced to take a drastic and risky measure that leads to a shocking discovery. On his return home, Jan learns that Andreas was an unknowing pawn in a standoff between King Philip of Spain, his employer, and Venice. When he arrives home in Brussels, he must finally reckon with his feelings for Anne.
A debut novel by Ron Blumenfeld, The King's Anatomist is a fascinating medical history blended eloquently with meaningful relationships and a riveting mystery. Set within a pivotal time in European history, the story carries readers through some of the most important medical discoveries while engaging them in a deeply personal story of growing older and confronting relationships. A fictional masterpiece with real and relevant historical sources, The King's Anatomist is as enlightening as it is enjoyable.

"A historical novel with a twist. An old friend of the most famous of all anatomists, Andreas Vesalius, sets out to solve the mystery of his death on a Greek island. What he finds involves a tangle of acquaintances going back to their Brussels childhood and earlier dissections. This lively story combines fine historical detail with a sensitive feel for past personalities." – VIVIAN NUTTON, HON FRCP, EMERITUS PROFESSOR OF THE HISTORY OF MEDICINE, UNIVERSITY COLLEGE LONDON
"In his imaginatively woven historical mystery, Ron Blumenfeld explores the life of the pioneering anatomist Andreas Vesalius amidst the turbulence of 16th-century Europe. Readers will enjoy a finely-tuned story infused with doses of Renaissance anatomy and art that highlight the groundbreaking achievements of Andreas Vesalius in these two linked disciplines. Blumenfeld's erudite adventure leaves the reader with tantalizing speculations." – PHILIP ELIASOPH, PHD, PROFESSOR OF ART HISTORY & VISUAL CULTURE, FAIRFIELD UNIVERSITY, FAIRFIELD, CONNECTICUT
"With The King's Anatomist, Ron Blumenfeld has successfully crafted a story from disparate elements. Descriptions of Renaissance sciences, emerging European cities, and the pre-industrial countryside are intertwined with love gained and lost and the mystery of the death of Andreas Vesalius, the father of modern anatomy. The result is a plot of rich tapestry that leaves the reader panting for the next page, the next vignette along a journey from Brussels to the Greek Island of Zante and along another journey; that from childhood friendship to the grave. As with much fine literature, I was sorry to reach the last page." – MAYNARD PAUL MAIDMAN, PROFESSOR EMERITUS OF HISTORY, YORK UNIVERSITY, CANADA
'Centered on the mysterious death of the great anatomist Andreas Vesalius, this enjoyable tale is anchored by scholarly literature. The device of a first-person account by an observant but hesitant "best friend" allows for vivid recreation of the many remarkable moments in the anatomist's life. Relying solidly on social and political history, it convincingly evokes the atmosphere of sixteenth-century Europe. The surprising but plausible ending will surely encourage readers to learn more." – JACALYN DUFFIN, MD, PHD, PROFESSOR EMERITA, HANNAH CHAIR OF THE HISTORY OF MEDICINE, QUEEN'S UNIVERSITY, CANADA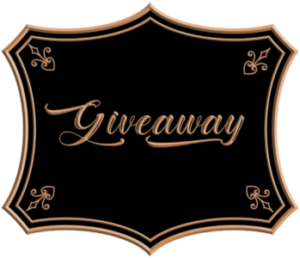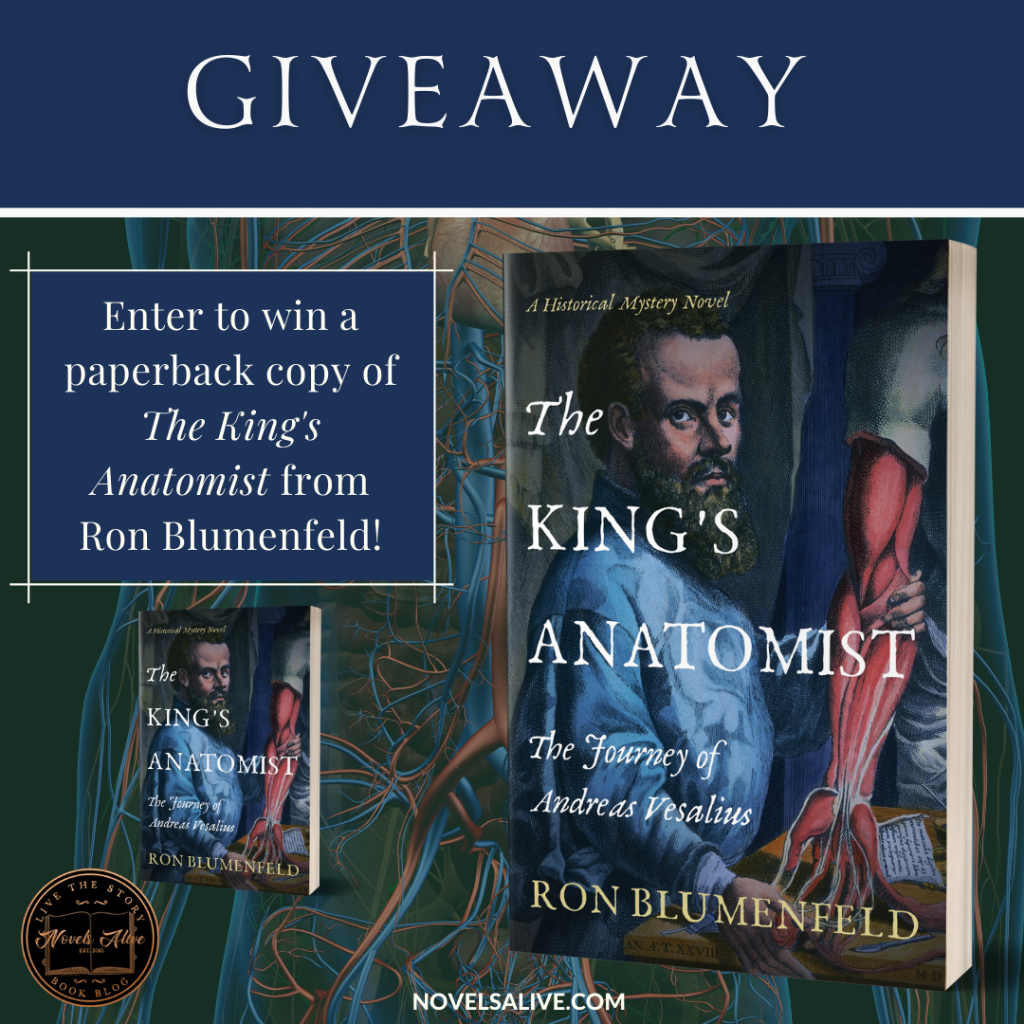 Enter to win a paperback copy of The King's Anatomist by Ron Blumenfeld.
The giveaway is open to the US only and ends on November 5th. You must be 18 or older to enter.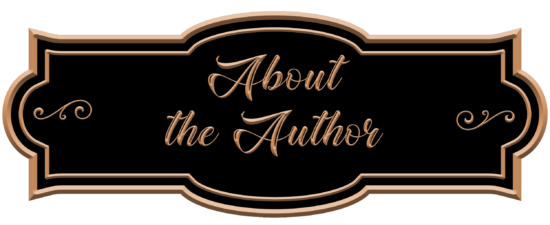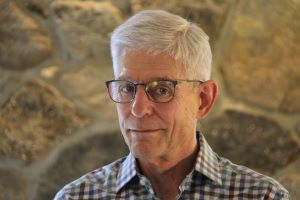 Ron Blumenfeld is a retired pediatrician and health care executive. Ron grew up in the Bronx, New York in the shadow of Yankee Stadium and studied at City College of New York before receiving his MD degree from the SUNY Downstate Health Sciences Center. After completing his pediatrics residency at the University of Arizona, he and his family settled in Connecticut, but Tucson remains their second home. Upon retirement, he became a columnist for his town's newspaper, a pleasure he surrendered to concentrate on his debut novel, The King's Anatomist (October 12, 2021). Ron's love of books springs from his childhood years spent in an antiquarian book store in Manhattan, where his mother was the only employee. He enjoys a variety of outdoor sports and hiking. He and his wife Selina currently reside in Connecticut and are fortunate to have their son Daniel and granddaughter Gracelynn nearby.

Tuesday, October 12
Review at Pursuing Stacie
Guest Post at Novels Alive
Wednesday, October 13
Excerpt at What Is That Book About
Thursday, October 14
Review at Booking with Janelle
Review at With a Book in Our Hands
Friday, October 15
Excerpt at Historical Fiction with Spirit
Monday, October 18
Review at Novels Alive
Review at Rajiv's Reviews
Tuesday, October 19
Review at Across the Sky in Stars
Wednesday, October 20
Review at Bibliostatic
Friday, October 22
Excerpt at I'm Into Books
Monday, October 25
Review at Up Past My Bedtime
Tuesday, October 26
Excerpt at Reading is My Remedy
Thursday, October 28
Guest Post at The Writing Desk
Sunday, October 31
Excerpt at The Cozy Book Blog
Wednesday, November 3
Interview at Jathan & Heather
Friday, November 5
Review at Coffee and Ink
Review at Bookoholiccafe