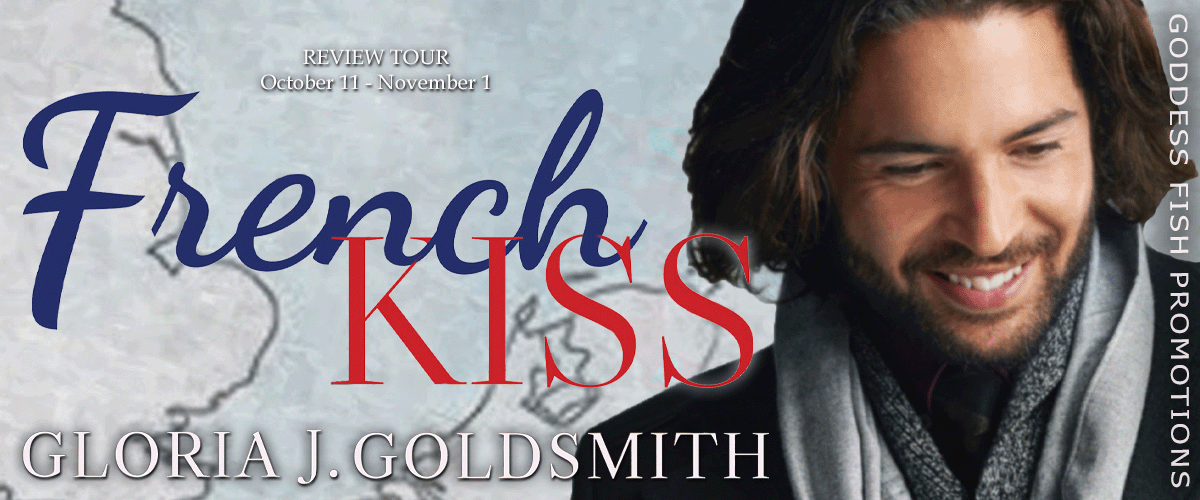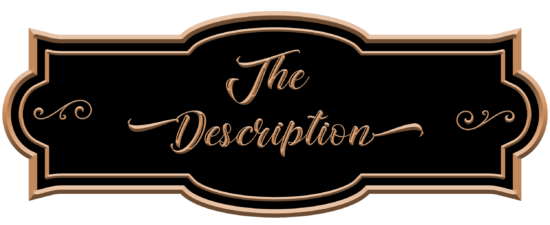 Publication Date: September 6, 2021
I was DONE! I ditched graduation, dumped my repressed college boyfriend, and dropped my sexual insecurities for a wild ride with Destiny. Unpredictable Fate beckoned with a European adventure!
In a chance encounter, I met Jean Louis. From the instant we met, the dashing young Frenchman soothed my bruised heart, rejuvenated my spirit, and convinced me that leaving my old life was no mistake. Together, we set out to explore southern France.
Jean Louis was torn from my life almost as quickly as he had entered it, yet leaving the haunting memory of his caress permeating my every thought. Driven by love and passion, I journeyed to find my lover, even if it meant scouring all the hidden corners of France.
Would I ever reunite with the man I believe to be my one true soulmate? Would I ever hear him say he feels the same for me as I do him? What twist of Fate will it take for me to find him?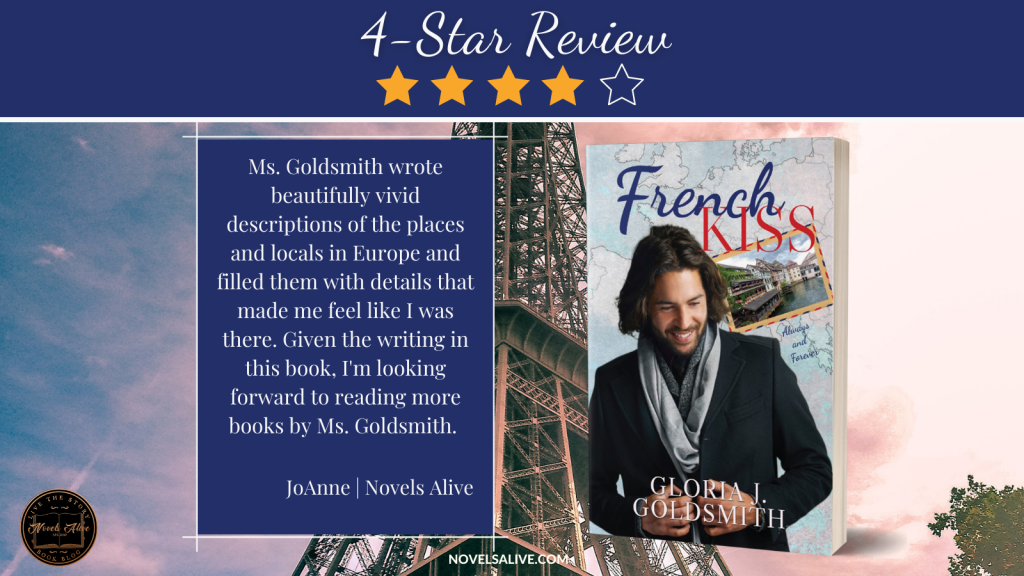 French Kiss by Gloria J. Goldsmith was a fast-paced read with engaging subtitles for each chapter that seemed to zone in on what the chapter would be about. 
Nora was difficult for me to like initially because she seemed to be very selfish and focused on developing a sex attraction test that would enable her to hook up with various men who were more sexual than her college boyfriend. The book was not what I thought it would be about and was quite steamy in sections. However, Nora mellowed out as she traveled around Europe and made due when things didn't go her way.
Nora definitely worked hard and played hard. She and the friends she made or met up with gave amusing and entertaining twists to the story. There was more of a drug culture than I would have thought, and it was scary to think that the story has a tie-in to the author's past, and although fictional, it is based on some of her life. I liked Nora's relationship with Jean Louis but didn't expect it to last or for her to be all in. I loved how their romance played out with unexpected developments throughout. Jean Louis' family—especially his mother and brother—left a lot to be desired. Some of her other hook-ups or boyfriends didn't seem to be her style.
Ms. Goldsmith wrote beautifully vivid descriptions of the places and locales in Europe and filled them with details that made me feel like I was there. 
There is nice closure and a happily ever after that left me wanting more. I felt the cover depicted the story well. Ms. Goldsmith has an historical regency romance coming out next, and she included a preview at the end of the book. Given the writing in this book, I'm looking forward to reading more books by Ms. Goldsmith.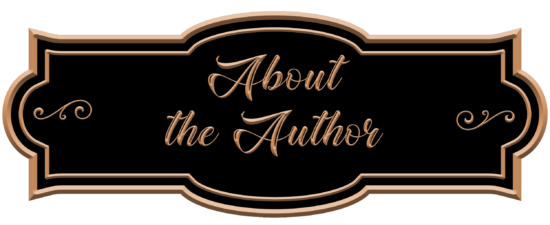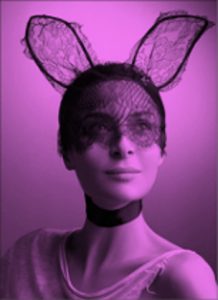 As a Special Education teacher, I became fascinated by the English language. I still marvel at how it changes and expands over time. My most pleasurable teaching moments were showing children how a wondrous story can take their imaginations to other times, places, even other worlds. When the pandemic began, I started my first foray into publishing⸺ a nonfiction book, The Sensible Parent's Little Homeschooler Handbook.
My secret pleasure-writing has always been focused on romance. French Kiss is a Contemporary Romance based on a fictionalized version of experiences during eighteen months of living and working abroad before the formation of the European Union.
Next year, my first Historical Regency Romance That Wylde Woman will be published.  It has allowed me to indulge my curiosity and enthusiasm for history by incorporating in the storyline a historical geologic event which affected weather and farming and even how England's war with Napoleon impacted clothing styles.

October 11: Harlie's Books
October 18: Gina Rae Mitchell
October 18: Sandra's Book Club
October 25: Fabulous and Brunette
November 1: Iron Canuck Reviews & More
November 1: Novels Alive