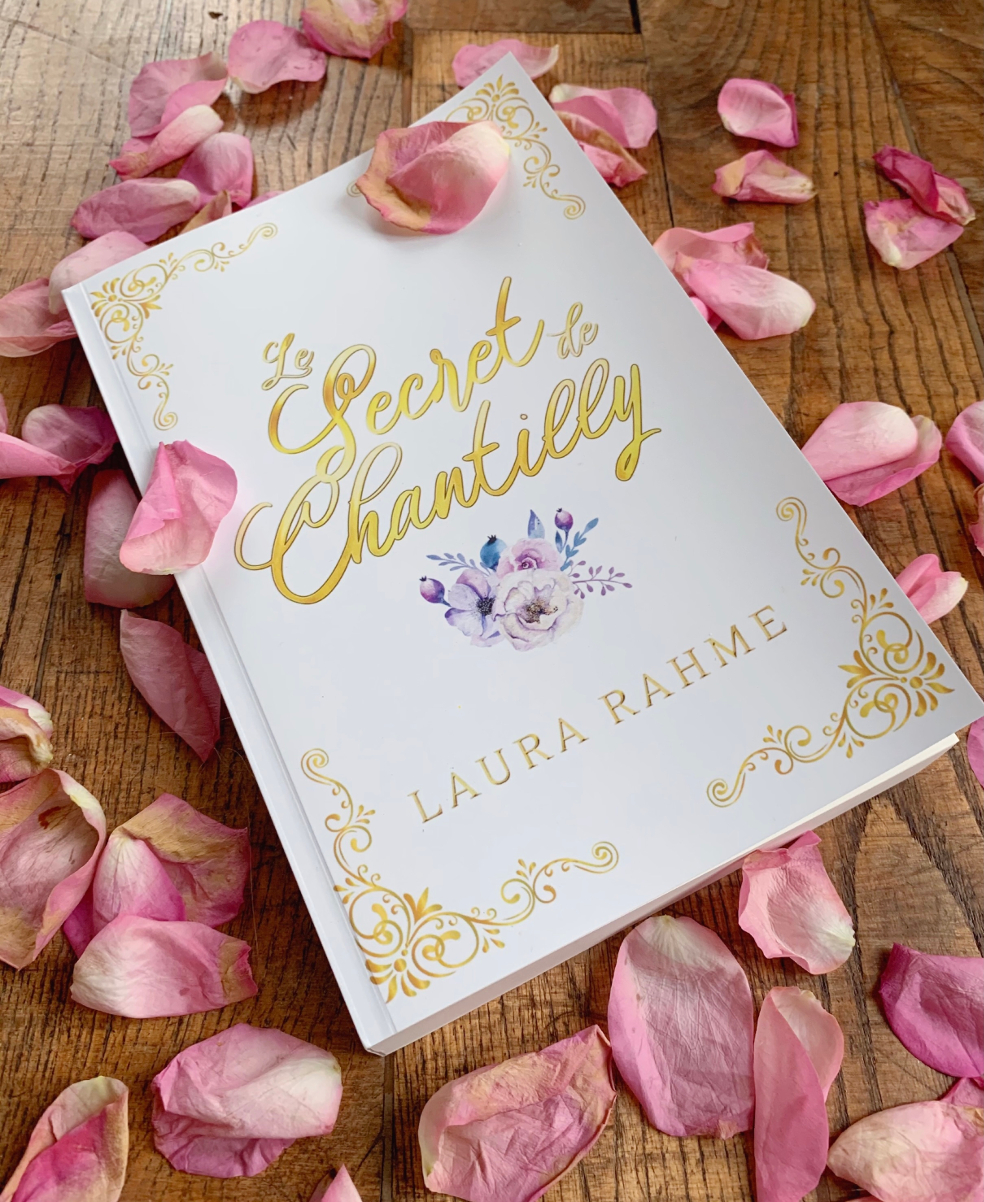 There is a newborn photo of me in a Dakar maternity clinic, crying in my mother's arms. On the bedside table to her left is a large gift box wound with a gold ribbon.  As I discovered a few years later, each delicate cake inside the box bears a green and gold "La Marquise" sticker.
I know for certain that the whiff of buttercream—Mocha buttercream to be precise—filled my nostrils during infancy, sparking a lifelong passion for cakes. I have loved cakes. And for as long as I've loved cakes, I've loved sweet vanilla whipped cream which the French call, Chantilly.
I never aspired to becoming a pastry cook, let alone write a book about a famous celebrity chef. So what drove me to write The Secret of Chantilly?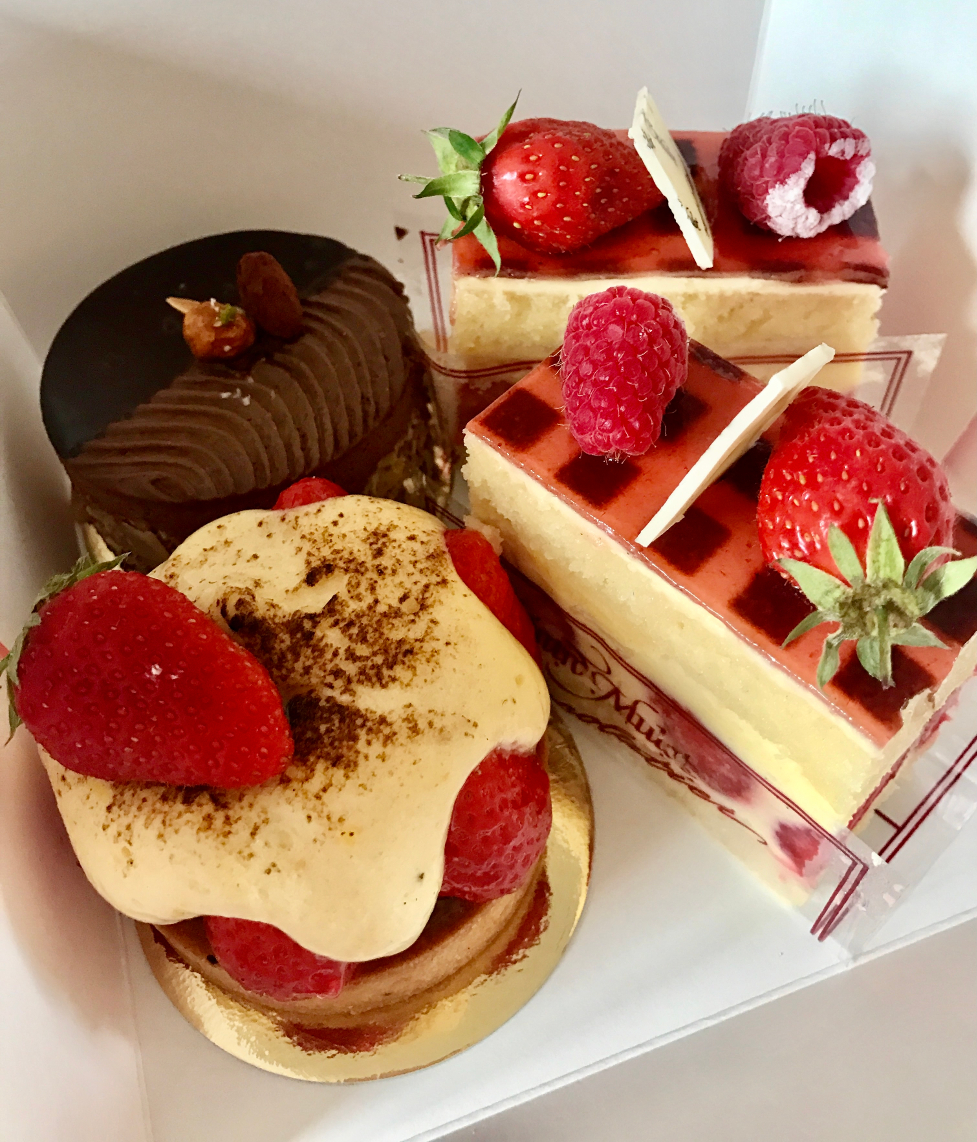 When I worked on Julien's Terror, a historical fiction novel set over the French Revolution and depicting its psychological aftermath, I described a sequence where my main female character visits the Dalloyau pâtisserie on rue Saint-Honoré. Later in Venice, she sits in Caffè Florian, indulging in yet more cakes. Julien's Terror is a much darker novel, so I knew from the way my sweet tooth betrayed me and led my pen astray that I would need to return to 18thand 19th century France and craft a lighter tale.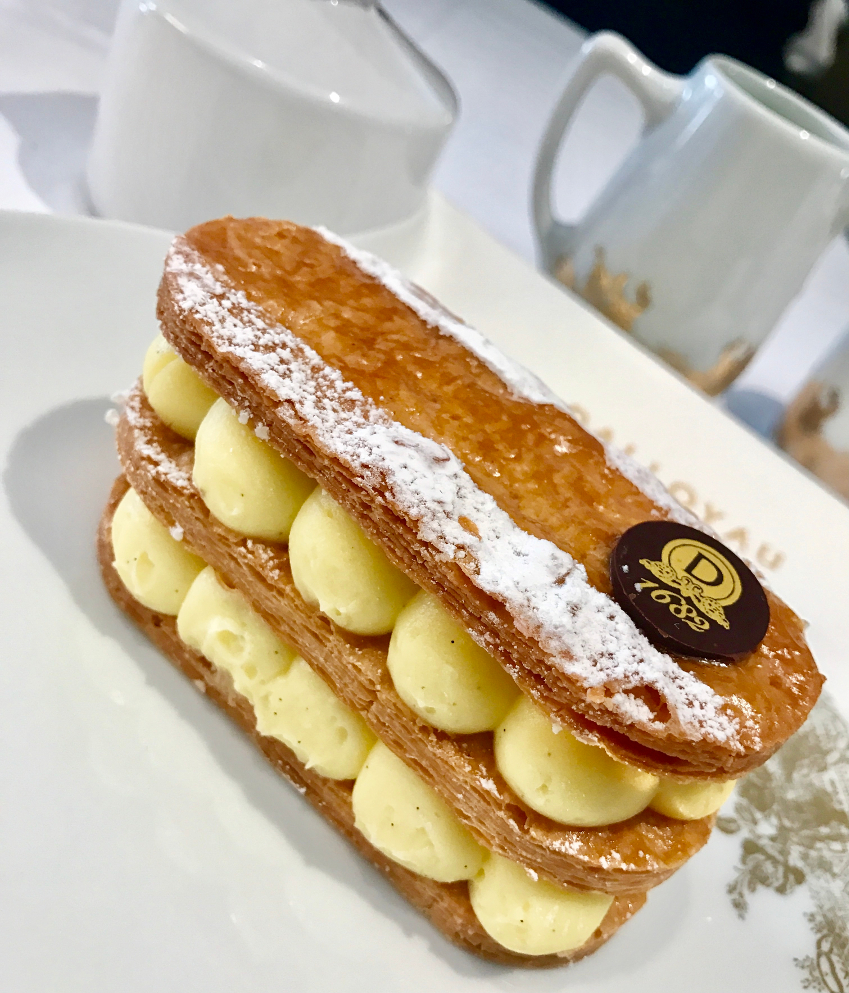 Enter gastronomy. Having stumbled upon his name numerous times, I knew of Parisian chef Marie-Antoine Carême (1784 – 1833), or Antonin Carême as he was more often called. What is immediately striking about his life is his rags-to-riches progression. Born in squalor on rue du Bac, not far from where the Bon Marché department store now stands on the Paris left bank, he began dirt poor, was abandoned by his father near modern day Montparnasse station, and started work at the lowest rung, in a modest kitchen. His talent, his genius, and his rigor saw him thrive over the years to eventually serve in the kitchens of French ministers, European princes, a tsar, and a Russian princess until at last, he was employed by France's richest man and became a celebrity. A life filled with cakes and glamor? Move over Marie-Antoinette, this was the guy I wanted to write about.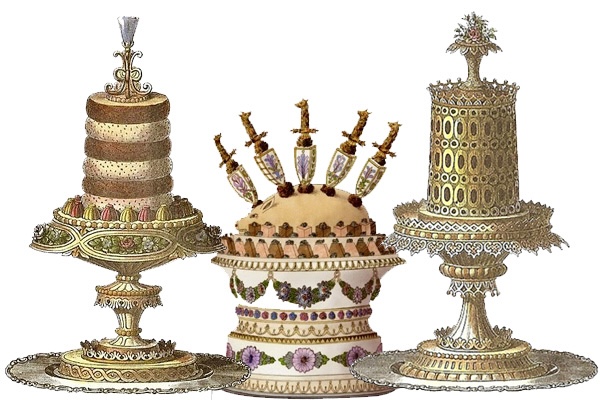 Carême was not just a talented chef, he was an autodidact. While teaching himself how to read and write, he grew fascinated with architecture. According to Carême, who created masterpiece pièces montées – the Croquembouche does not even begin to describe how lavish his cakes were – pâtisserie was an art form inseparable from architecture. A prolific culinary author, he was later recognized as having revolutionized French cuisine beyond pâtisserie. Upon his death, the preservation of his skull in France's museum of Natural History attests to Carême having been considered an intellectual curiosity of his time. I found for example that in October 1833, the Journal de la Société Phrénologique, whose scientists would not be treated seriously today, sought to attribute Carême's phenomenal aptitude to particular bone formations in his skull. This is the equivalent of scientists studying Alain Ducasse's skull! Now you know how incredible Carême was.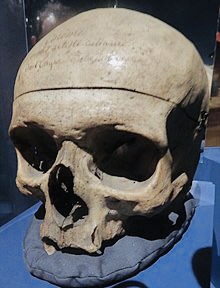 Carême lived through all the regime changes of 18th and 19th century France. Here was an ordinary French citizen with no insight into politics, no glimpse into the world of Marie-Antoinette. To novelize his life would mean an immersion into France, allowing me to write about French pâtisserie, while exploring the changing landscape of Paris and its gastronomy, from the French Revolution to the Restoration period.
Keen to understand him, I devoured his books, hoping to draw what I could about his life from his writings. I noticed that for all his professional pride and for all the cerebral detail he pours into his recipes and in describing his art, he remains guarded about what he reveals of his personal life. There is a rags-to-riches narrative, but it is elusive. Passionate about his work, he is tight-lipped about everything else. There are no hints to his vulnerabilities, and indeed, why would there be in books of this nature?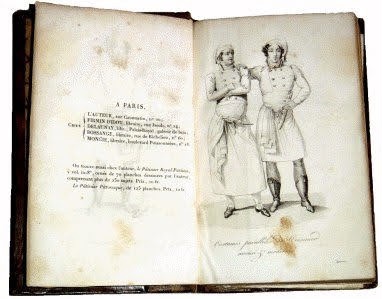 Reading Carême, one discovers glimpses of his personality. Beyond his ardor and passion, I detected a touchiness and a distaste for anyone who professed culinary knowledge without proper experience.  Carême suffered no fools, was immensely hardworking, grateful to those who had helped him, and most of all, it was obvious that he was utterly devoted to one of his employers: France's enigmatic statesman, Charles-Maurice de Talleyrand-Périgord. Hold that thought.
I write historical mystery. I can't help seeing mysteries everywhere. Everyone has a secret. Even the man who invented the vol-au-vent and perfected the soufflé held secrets.  I adore watching artist biopics, those about actress Merle Oberon (Queenie), French heroine Josephine Baker, Dorothy Dandridge, Serge Gainsbourg, Modigliani and chanteuse Dalida.  What those biopics taught me was that Antonin Carême must have had a secret emotional life.
Our early childhood has a tremendous impact on who we become and Carême was not only abandoned from a young age, but he grew up during a turbulent time of the French revolution, a period called the Terror. It was a time when even the clothing you wore, the art you created and the manner you spoke, could lend you into strife and lead you to be suspected of treason against the French Republic; a time when French citizens were encouraged to eat less meat because the bankrupt French government with Austria at its doorstep strove to feed its army; a time when the social pressure exerted on individual French citizens would have been so intense that it awakened the worse in some. It made monsters out of them. I knew I could derive much from history's turmoil to piece together Antonin Carême's childhood.
If I dwelled into Carême's secret past, I could have my cake and… my biopic.
But the dark cherry on this cake would be Talleyrand. The devil. I had to weave Talleyrand into my story. Without him, there was no story.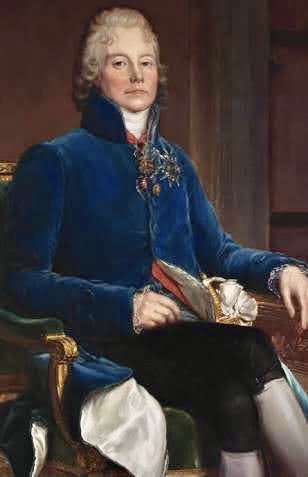 Much has been written by historians about this controversial French statesman. A nobleman born with a clubfoot which barred him from a military career, the clergy was all that was left to Talleyrand.  Over the years, it became evident that he was unsuited for the bishop's frock. Later he became Napoleon's minister of foreign relations and he hired Antonin Carême.
I read everything about Talleyrand, even the accusatory pamphlets against him, and yet he remained elusive. Oh, he was my perfect mystery.
To draw Talleyrand's character and compile a biography of his life was outside the scope of my novel. What most interested me was Antonin Carême's relationship with the diplomat. What did Carême think of Talleyrand?  Did they talk? Yes, daily. Did Carême doubt him? Certainly. Doubt is a recurrent theme in this story. It is a doubt of many colors. Did Carême feel affection toward Talleyrand? Through Carême's eyes, could I reach Talleyrand's mysterious soul? Could I unveil the limping devil's true nature? I would try. It would be like unravelling a human mystery. With cakes on the side.
It was settled. I would pen a historical biopic about France's most celebrated chef and his relationship with France's most misunderstood politician.
When I began to write this book, I had promised myself to dwell in the light, to pour words about sugar and cream and pastel colored meringues, but before I knew it, darkness reared its head. I had to contend with scars from the French Revolution. As with all upheavals and major social changes, when certain things we once cherished are destroyed and exist no more, a nostalgia lingers. In The Secret of Chantilly, what transpires is a feeling of loss, a longing for a powdered wig period that has long vanished.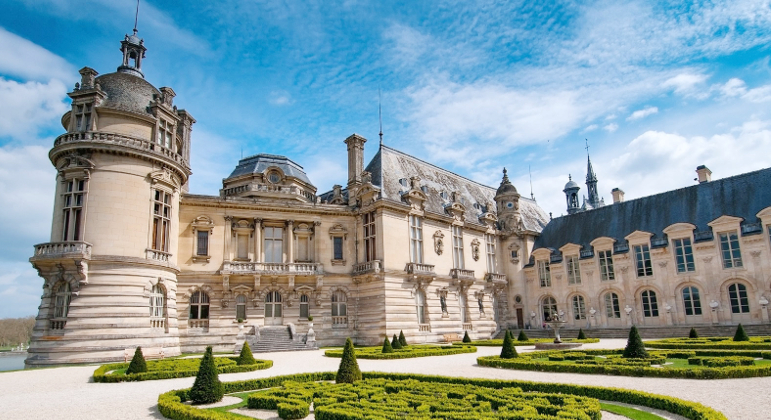 And that's how my novel's title took form. Chantilly might be the name of a cream, but it is also the name of an ancient princely domain to the north of Paris, a place that once rivaled with Versailles. The château of Chantilly plays an important role in my novel, and its tragic story speaks of the loss many French souls might have felt after the French Revolution. As for the secret of Chantilly, you'll have to read the book to discover it.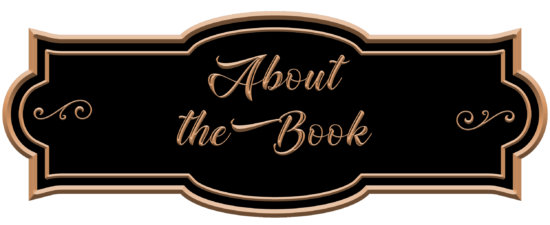 Publication Date: November 28, 2021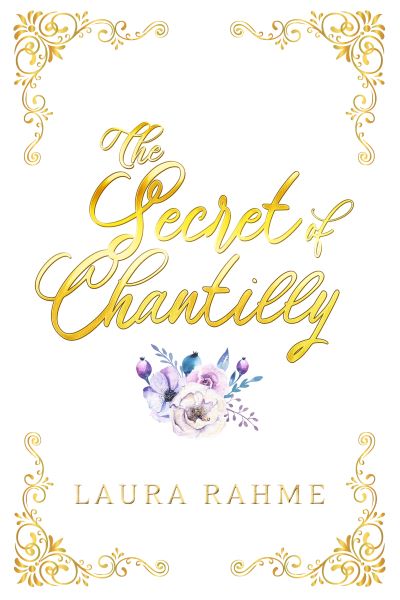 "In my story, there was such a prince. And never in my wildest imagination would I have predicted that I would come to live with him, in his château."
PARIS, 1792. Antonin Carême is eight years old when he is left to fend for himself in a city about to enter the darkest days of the French revolution. The imaginative boy who yearns for a fairy tale come true soon discovers his talent for pâtisserie.
When he meets the mysterious Boucheseiche, maître d'hôtel for Napoleon's minister, Charles Maurice de Talleyrand-Périgord, Carême's world is turned upside down. Boucheseiche promises that one day, he will reveal to him the secret of Chantilly.
Appointed chef at the château of Valençay, Carême falls under the spell of the enigmatic Talleyrand. He is soon swept up in his own fairy tale – a whirlwind of princes, princesses and châteaux, with pâtisserie and scandal along the way. Then comes Napoleon's downfall and everything changes. Can Carême place his trust in the elusive Talleyrand, that limping devil for whom no one seems to matter?
Orphan of the Terror, genius crippled by self-doubt, it will take years for Carême to finally discover the secret of Chantilly.
This is the story of a child who defied his birth to become a legend of French gastronomy and of the unimaginable friendship between two men from entirely different worlds.
From the streets of Paris to the château of Valençay, from the congress of Vienna to the dazzling ballrooms of France's richest man, Carême recounts adventures colored with spice, humor and tenderness, but always rich with France's history, its heritage and its great culinary art.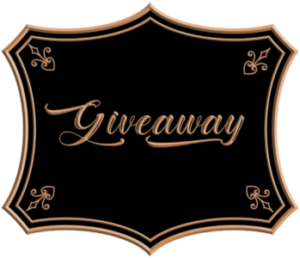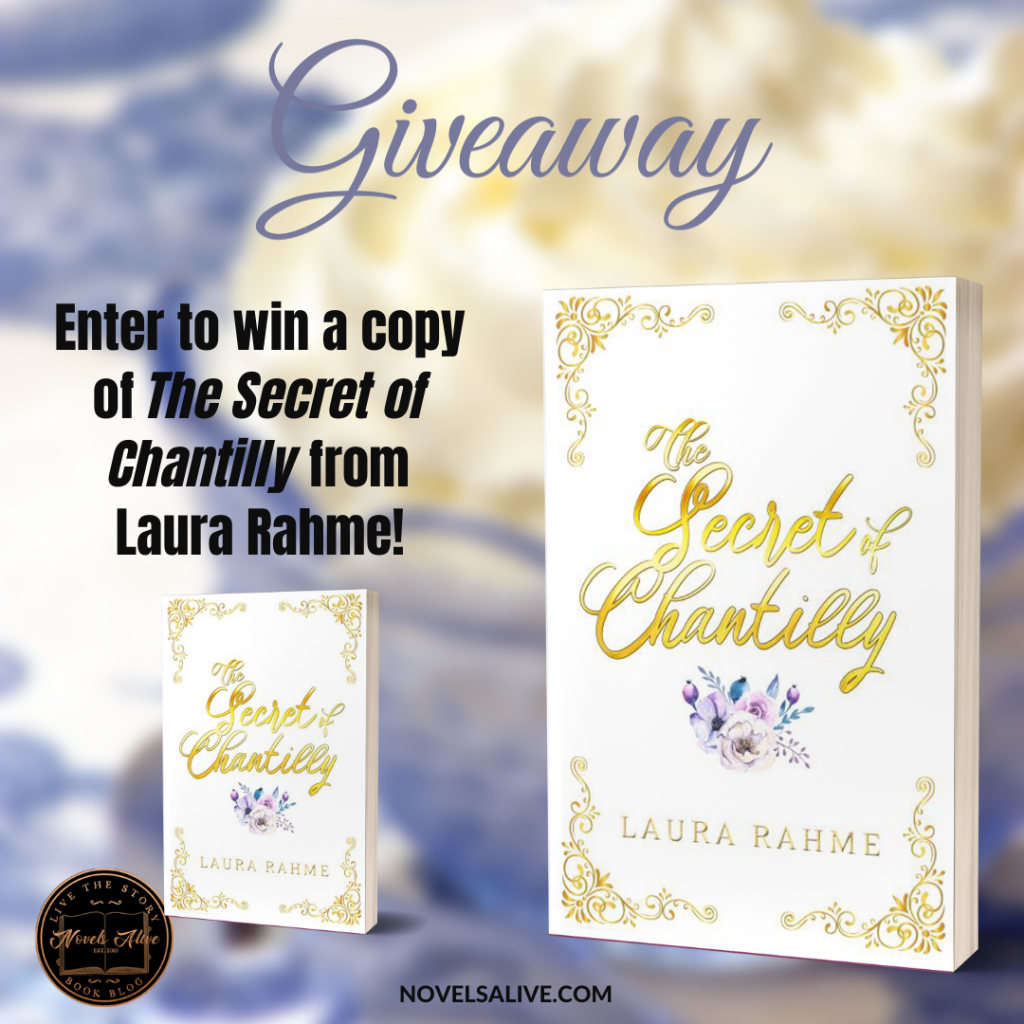 Enter to win a copy of The Secret of Chantilly by Laura Rahme!
The giveaway is open internationally and ends on December 17th. You must be 18 or older to enter.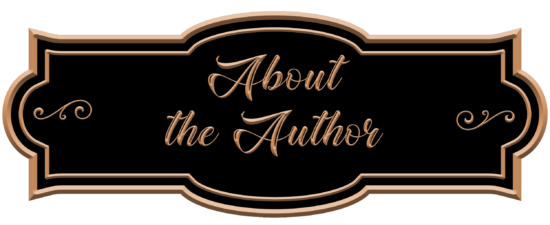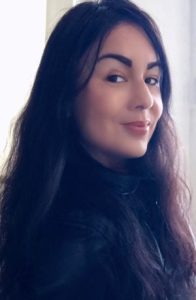 Laura Rahme is a French-Australian author based in Brittany, France. Born in Dakar, Senegal and inspired by her Lebanese, French and Vietnamese heritage, she has a passion for covering historical and cultural ground in her writing. She has written,
The Ming Storytellers (2012) – a historical novel set in China's Early Ming Dynasty.
The Mascherari (2014) – a historical mystery with supernatural themes set in 15th century Venice.
Julien's Terror (2017) – a French Revolution psychological thriller/mystery which pays homage to her Breton origins.
Calista (2021) – a Victorian gothic horror mystery set in 19th century England and Greece.
The Secret of Chantilly (2021) — a real-life fairy tale set in France featuring the first celebrity chef, Marie-Antoine Carême (1784-1833) and one of France's most influential figures, Charles Maurice de Talleyrand-Périgord.
In 2020, Laura announced that she is working on a historical crime novel set in her birth country, Senegal. The Silence of the Pirogue will explore 70s and 80s Senegal, a world she has lived.
Laura plans to craft two sequels to The Mascherari – Malefica and The Master of Cologne.
With Bachelor's degrees in Psychology and Engineering (Aerospace Avionics), she balances a 20-year career in Tech with her great love of telling stories.

Monday, December 6
Guest Post at Novels Alive
Tuesday, December 7
Review at With A Book In Our Hands
Wednesday, December 8
Excerpt at Reading is My Remedy
Thursday, December 9
Review at A Girl Reads Bookss
Friday, December 10
Review at Novels Alive
Saturday, December 11
Review at Jessica Belmont
Sunday, December 12
Review at 100 Pages a Day
Monday, December 13
Review at Bookoholic Cafe
Tuesday, December 14
Review at Bibliostatic
Wednesday, December 15
Review at MTM Reads
Thursday, December 16
Review at Books, Cooks, Looks
Friday, December 17
Excerpt at Coffee and Ink
Review & Interview at Passages to the Past