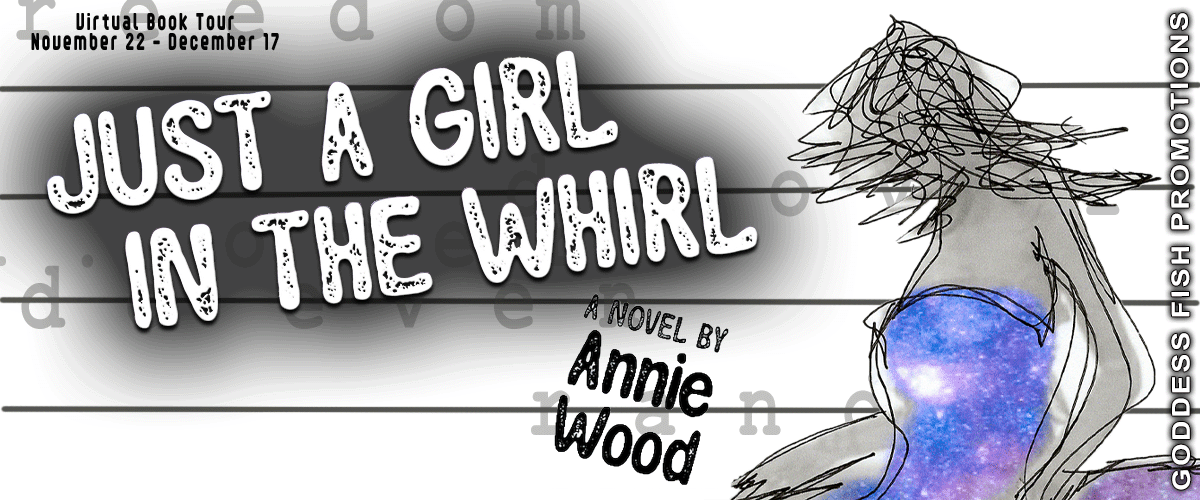 What drives your story forward in your books the most, the characters or the plot, or do you feel they are intertwined?
Without a plot, characters are just hanging out talking. BUT without characters, we're just gazing at space. I've always loved the creation of humans with a full life and back story and wants and needs. I love the way my characters keep me up at night with their dialogue, nudging me to wake up and write it down. Okay, maybe I don't always love that part. A woman's gotta sleep!. It's all important for the telling of the story but my characters are definitely running the show.
If you were a character in one of your books, which would you be? The hero/heroine, mentor, villain, love interest, etc.?
I feel like there's a little piece of the writer in all their characters. I guess at the time when I wrote my book Dandy Day, the quirky, roller skating Venice beach waitress trying to understand her love life – that was me. And when I wrote A Quantum Love Adventure I was the nutty professor obsessed with parallel lives. And in Just a Girl in the Whirl, i'm part all of them but maybe I most enjoy being the toddler, Sara, who is unaffected by drama and just happy to be here.
Do people you know end up as characters in your book? Be honest…
Never fully. But, of course, I pick and choose elements of people I know and meet to create a new sculpture of a human. Also, I make things up.
If you could meet a literary character, who would you most like to meet?
Was there something in your first edit that didn't make it in the final copy?
Honestly, I write short. I really do. I am always under word count so I don't think anything was left out.
What do you do to prepare your mind to write? To get into the mind of your characters?
Sometimes I ask them to tell me a favorite memory and then I write it down as a monologue. Like taking dictation. Yes, I know, that sounds spooky. But there is a bit of magic in creating.
What book as a child/adolescent most influenced you as a writer?
Be Here Now by Ram Dass. By the time I was 17 I had several copies I had collected from used book stores and as gifts. It's a spiritual book of blurbs with wild drawings. Just looking at it makes me feel free.
How much research went into your last book?
I did research on OCD and bi polar disorder but I also knew people throughout my life with those conditions. I later (recently) found out that I have ADHD so it's interesting that I tend to write characters who feel like they could have that as well.
What's one of the most important things you'd like your readers to know about you? What defines you most as an author?
The most important thing I want people to know isn't about me, it's about them. I want people to know that they need to love themselves. Throughout your life, all that will happen, the good and the bad, if you can find a way to love yourself through it all—you will be able to ride the waves of life with humor and grace and I promise you, it's all so much more fun when you're your own BFF.
What is one thing about you that may surprise your readers.
I once went to a silent retreat and took a vow of silence. I didn't speak or use my phone for 5 whole days! I'm still surprised about that, actually.
Can you tell us what prompted you to write your latest release?
I had heard a story about a father who had a standing date with his daughter at a restaurant each week. They would have one on one time. It sounded so nice but then my mind started adding and changing the story. I asked myself, "what if the father was someone who had abandoned his family and he had this weekly date with his daughter (I made it 3 daughters) because he wanted forgiveness?" That felt interesting to me so I wrote a TV pilot, then a screenplay and then this book!
What's next for you? What are you working on now?
I'm also an actor and a mixed media artist, (I'd love it if you all followed my brand new IG, account, @artistanniewood). I'm currently writing another YA novel called, "Memory Ghosts." In this one the lead girl is also an artist. She deals with the grief of her mom through her art. I will be an illustrated novel that I will also illustrate. You all can sign up at my website for my newsletter and stay in touch!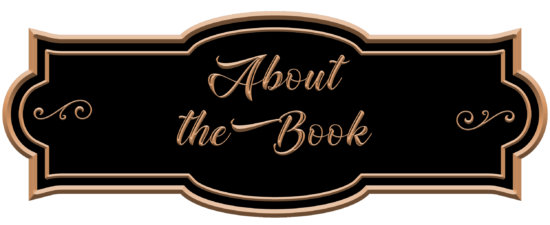 Publication Date: May 11, 2021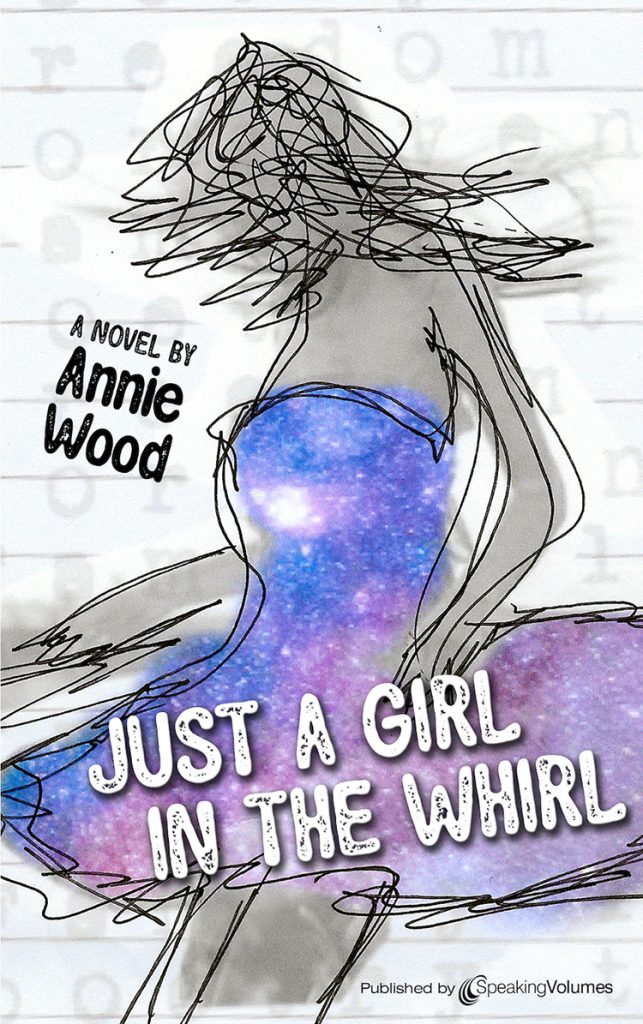 A 17 year old girl is overwhelmed with responsibilities trying to keep her messy family together. Everything spins out of control when her addict actor dad who bailed on the family three years ago leaving her with her lovable but bi-polar mom and her two little sisters, comes back into town and wants to reconnect.
Writing poems is her only escape. Just a girl in the is about family, forgiveness, and having enough courage to live your own life, your own way.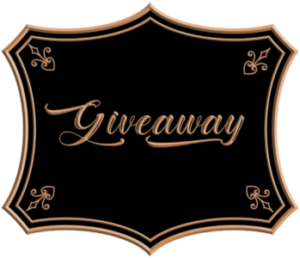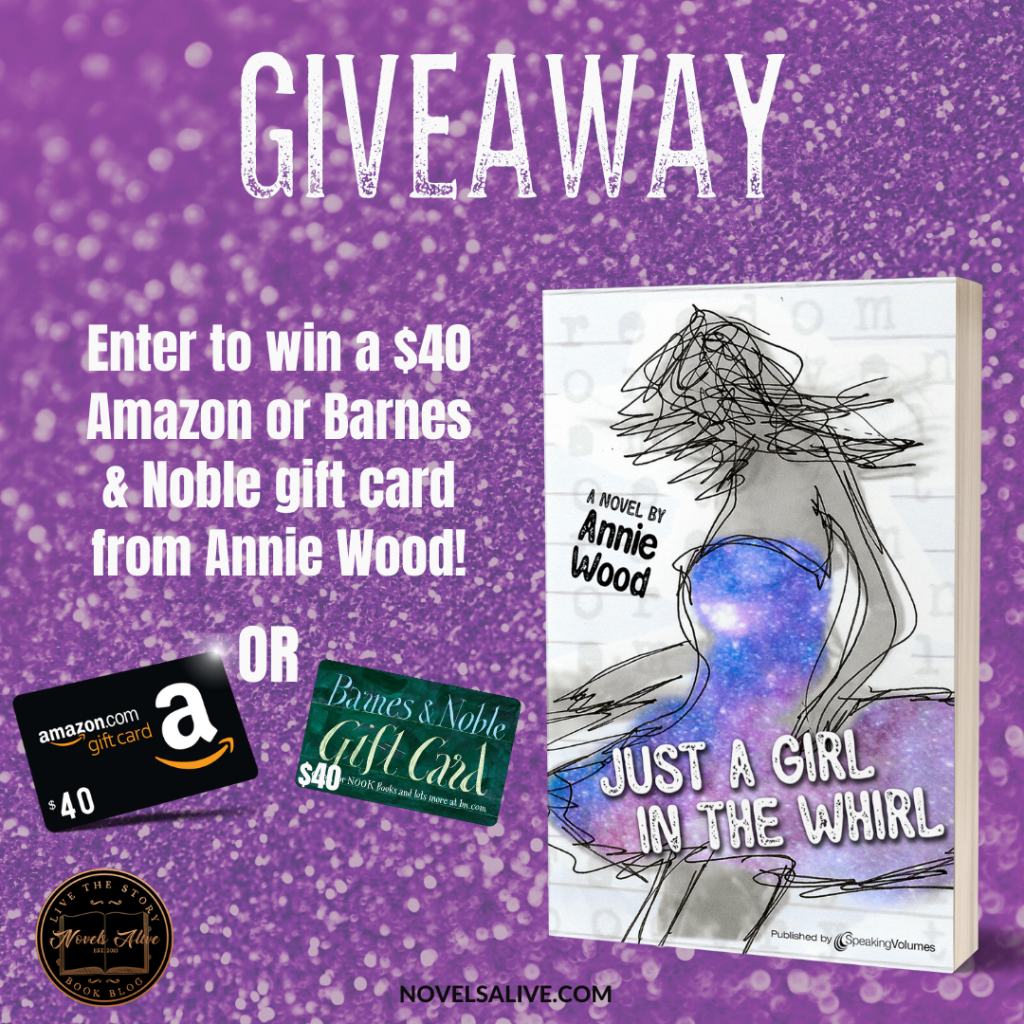 Annie Wood will be awarding a $40 Amazon or Barnes & Noble gift card to a randomly drawn winner via Rafflecopter during the tour.
a Rafflecopter giveaway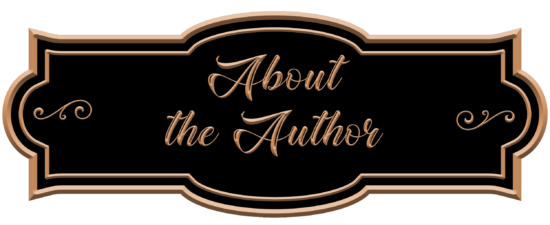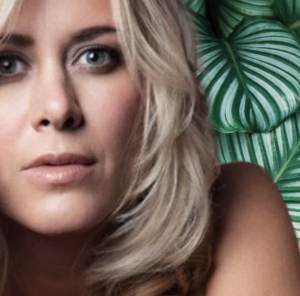 Annie Wood is an Israeli-American, Hollywood native, and a lifelong actress and writer. The web series she created, wrote and stars in, Karma's a Bitch, was Best of the Web on Virgin America (anniewood.com/Karma)
Wood was part of the NBC DIVERSITY SHOWCASE with her comedic scene, That's How They Get You.  She's written 100s of scenes for actors that have been used by Emmy Award-winning TV director, Mary Lou Belli in her UCLA course and casting director, Jeremey Gordon in workshops all around town.
As an author, she has three books out: Dandy Day, Just a Theory: a quantum love adventure and her first YA novel, Just a Girl in the Whirl (Speaking Volumes Publishing)
Annie's also an Internationally exhibited mixed-media artist, a produced playwright, and was the third female solo dating game show host in the history of television with the nationally syndicated show, BZZZ! that she also co-produced. (Which just re-ran in 2020 on BUZZRTV!)
Annie writes and creates art daily.

November 22: Read Your Writes Book Reviews
November 23: Long and Short Reviews
November 24: Andi's Young Adult Books
November 24: Books in the Hall
November 26: Rogue's Angels
November 29: Lisa Haselton's Reviews and Interviews
November 30: All the Ups and Downs
December 1: Hope. Dreams. Life… Love
December 2: Fabulous and Brunette
December 3: Author C.A.Milson
December 6: Novels Alive
December 7: Don't Judge, Read
December 8: Jazzy Book Reviews
December 9: Westveil Publishing
December 10: The Avid Reader
December 13: Joanne Guidoccio
December 14: The Obsessed Reader
December 15: The Pen and Muse Book Reviews
December 16: Our Town Book Reviews – review only
December 17: Straight From the Library