When beginning a new cozy mystery series, one of the early decisions in developing the protagonist is deciding what they do for a living. Some considerations: the job must be flexible (gotta have time to sleuth during daylight), pay a decent wage (gotta provide kibble for the kitty or puppy), and impart a unique skill set (gotta outwit and outmaneuver the police).
Olivia Penn is a syndicated advice columnist living and working in Washington, D.C. As Where the Light Shines Through opens, she is traveling to her hometown of Apple Station, Virginia, to visit her dad before moving to New York to advance her career and pursue her publishing dreams. A quick box check … flexible job? She needs only her laptop and a Wi-Fi connection. Got it. A decent salary? She lives in Georgetown (that's not cheap!), and she just got a promotion. Her dad's beagle puppy will be well-fed during her visit. A unique skill set? She's a writer attuned to understanding behavior and psychology and can remain objective, seeing all sides of an issue. Excellent for amateur sleuthing. All boxes checked, and off we go.
The idea of making Olivia an advice columnist actually was born a long time ago. It stems from the days of my childhood when I would study the various advice columns in the style section of the newspaper, poring over readers' questions and imagining how I would respond. Admittedly, my skill set as a ten-year-old was quite limited in being able to address the heartache of a difficult break-up or on how to deal with a gossiping co-worker, but I could confidently rattle off five uses for vinegar in under a minute. To this day, if you say "casserole" to me, I say "cream of mushroom soup" back to you.
Olivia's advice column, though, is not about recipes or household tips. She's straight-up about advice. She's adept at listening to what is being said and to what is NOT being said. Often, it's the space between the words that says more than the words themselves. She is curious, determined, and an excellent communicator. All of these impart a foundational skill set for her sleuthing.
In Where the Light Shines Through, we see Olivia in action, answering questions from the followers of her "Penn's Pals" advice column as well as tackling other pressing matters posed by townsfolk such as how to clean a stubbornly stained coffee pot (vinegar) and how to increase the rise on a sheet cake (vinegar). Is she capable, though, of taking her own advice? When push comes to shove, will she be able to remain objective, allowing for the possibility of the unimaginable as she seeks to solve the murder of someone dear to her?
I turn it over to you … the next time you hear or read about some matter that calls for advice, think about your first response, and then ask yourself, "What would be the opposite of that response?" By reflecting prior to reacting, you'll become more adept at understanding other's behaviors and motivations and then, one day, you too may become an amateur sleuth!
Happy Reading!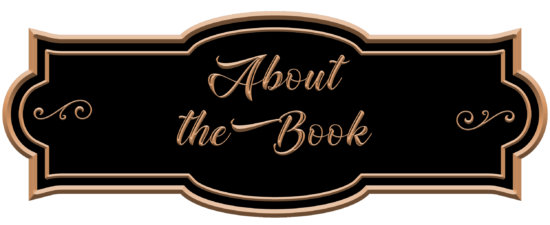 An Oliva Penn Mystery: Book 1
Publication Date: November 30, 2021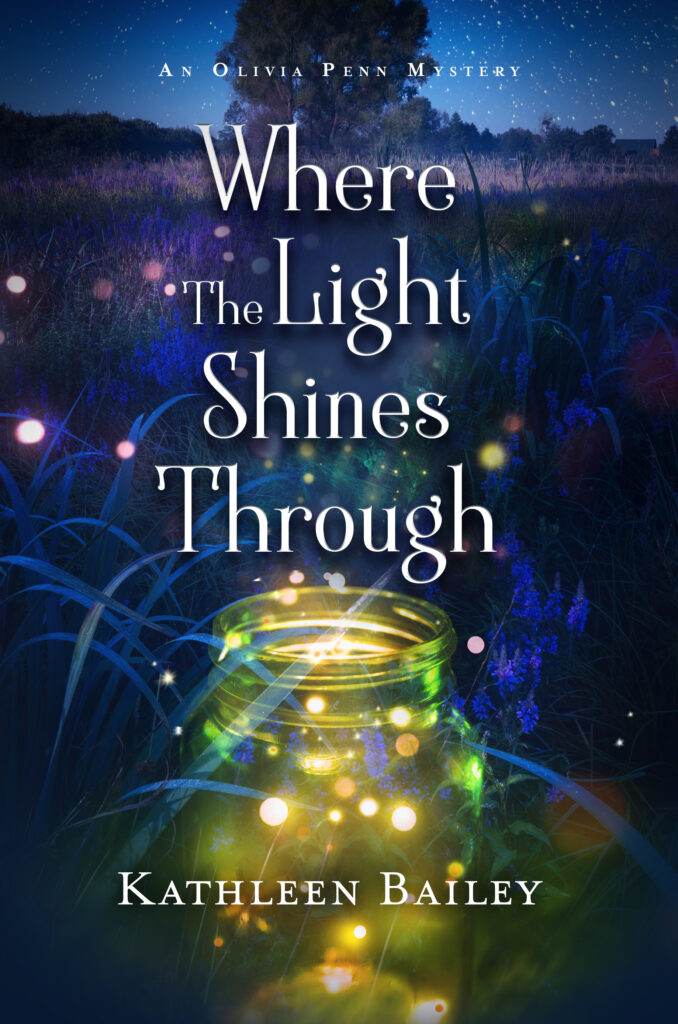 Castle meets Clue in this fun, fast-paced, fresh take on the cozy mystery.
Olivia's syndicated advice column is about solving problems … not murders. But when she returns to her hometown of Apple Station in Virginia to visit her dad, she has five days to expose a killer or fall prey as the next victim.
Olivia had planned for a week of rest and relaxation before her move to New York for a promotion and a chance to pursue her publishing dreams. Within hours of arriving home, her world changes forever with the death of someone dear. A promise to a grieving mother leads her to uncover secrets from the past that put her life in danger, leaving her at a crossroads. Does she risk investigating further or settle for the security of the life that awaits? Will she chase after what she thinks she wants or listen to what her heart needs?
With the support of friends and family, a tenuous alliance with the lead police detective, and the bravery of an intrepid beagle, she races to protect her dad, rescue an unlikely ally, and bring a murderer to justice.
When all seems lost, will Olivia summon the strength and courage she needs to see where the light shines through?
Join the journey in the first novel of The Olivia Penn Mystery Series. If you grew up reading Nancy Drew, you'll love this cozy mystery that entertains with heart and humor amid a charming cast of characters set in a small Southern town.
Escape to enjoy a captivating, heartwarming story that will inspire you to be the hero of your own life.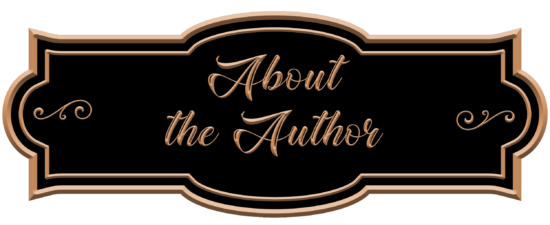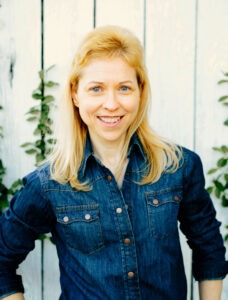 Kathleen Bailey is the author of Where the Light Shines Through, the first novel in The Olivia Penn Mystery Series. She writes mysteries with heart and humor that keep to the traditional and cozy sides of crime. Kathleen has degrees in English, psychology, and physical therapy. She previously worked as a pediatric physical therapist for over twenty years with children who have special needs. She now spends her days obsessively plotting and sleuthing in Virginia. When she is not incognito, she is a member of Sisters in Crime and the James River Writers.

November 29 – Literary Gold – SPOTLIGHT
November 30 – Reading, Writing & Stitch-Metic – GUEST POST
November 30 – fundinmental – SPOTLIGHT
December 1 – Brooke Blogs – SPOTLIGHT
December 2 – Celticlady's Reviews – SPOTLIGHT
December 3 – I Read What You Write – AUTHOR INTERVIEW
December 4 – Diane Reviews Books – REVIEW
December 4 – Socrates Book Reviews – SPOTLIGHT
December 5 – Maureen's Musings – SPOTLIGHT
December 6 – Reading Is My SuperPower – REVIEW
December 7 – Novels Alive – GUEST POST
December 8 – Nellie's Book Nook – REVIEW, AUTHOR INTERVIEW
December 9 – I'm All About Books – SPOTLIGHT
December 9 – #BRVL Book Review Virginia Lee Blog – SPOTLIGHT
December 10 – Sapphyria's Book Reviews – REVIEW
December 11 – Escape With Dollycas Into A Good Book – GUEST POST
December 12 – BookishKelly2020 – SPOTLIGHT
December 12 – ebook addicts – SPOTLIGHT