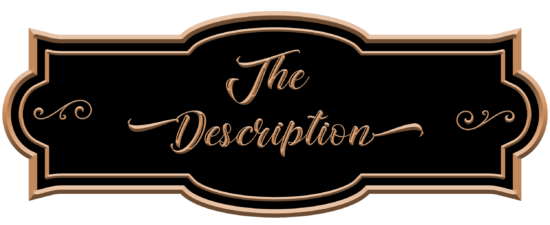 Publication Date: November 30, 2021
"Some call me Murderer, others call me Lord. I've been called Savior and Enslaver. But no one has ever called me Child."
A young man signs his own death warrant when he joins an already failing militia. A teenage girl is haunted by her childhood abuse and begins to crave the very things she hates. A childless mother finds herself on the run as a convicted murderer. Yet they are all unaware that their own fates are tied to a young orphan who has drowned and come back to life in a foreign land where he will be the death of everyone he meets.
Hælend's Ballad is a tale about what happens when men and women from two colliding cultures realize they may not be on the right side. Heroes are villains. The persecuted are oppressors. And when rumors begin to spread that the world is dying, the darkness of their own hearts betrays them.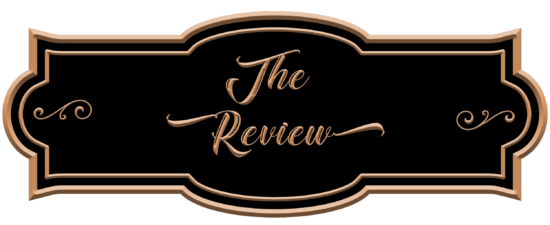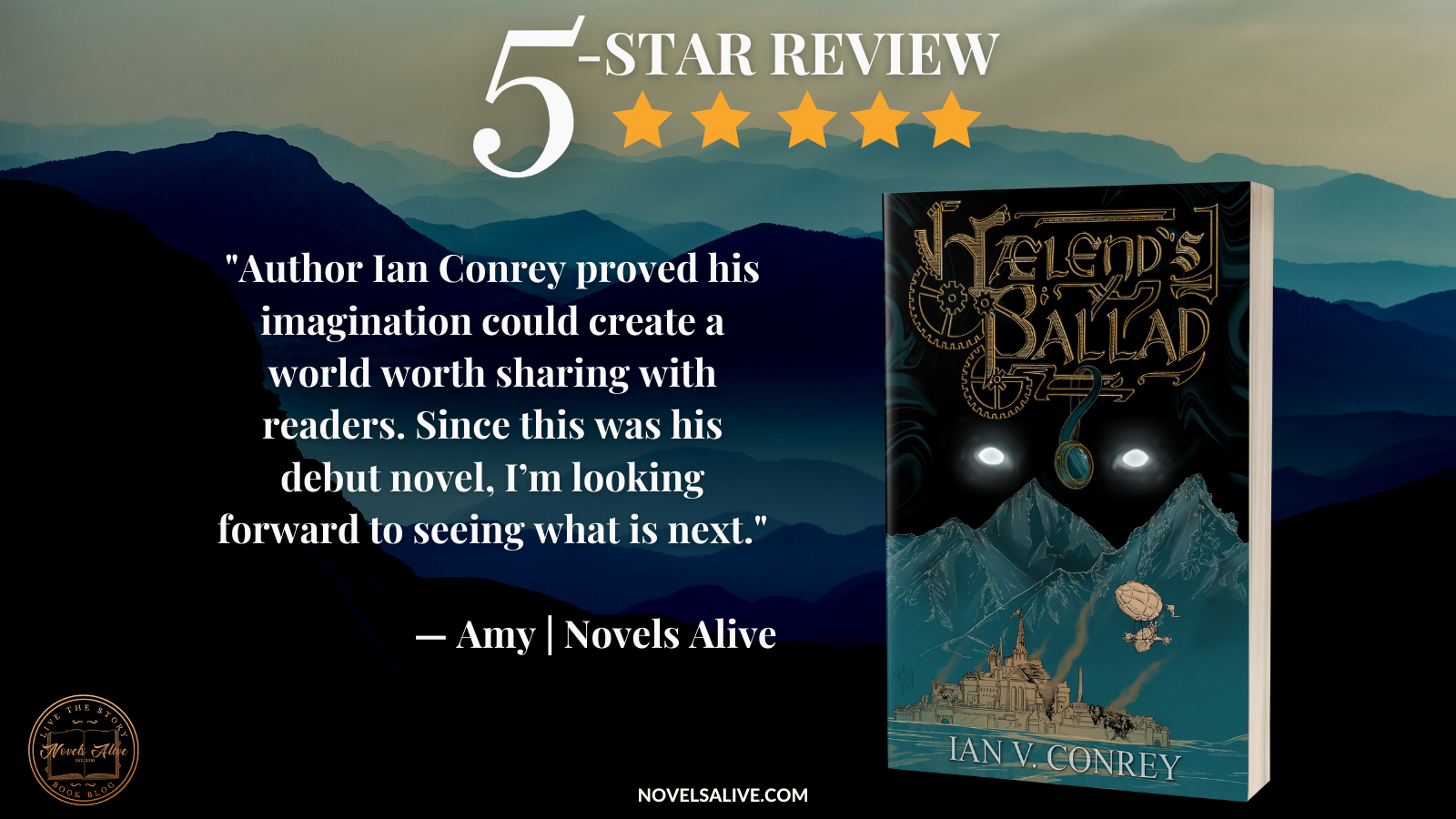 Within the pages of Haelend's Ballad is a fantasy world meticulously created by author Ian Conrey. The print version weighs in at a hefty 800 pages, which certainly qualifies this to be designated a saga.
Inside this world, readers will find a hint of steampunk, a taste of history, and a solid dose of adventure. The land of Sunder has been overtaken by the Daecish, a nation of people well versed in technology. The natives of Sunder are forced to fight in Daecland's wars with other countries, in addition to having to work in the mines.
What makes this story unique is there are multiple storylines in play, with something different in each chapter. That technique kept me awake several nights when I kept telling myself I would only read one more chapter. I had to keep reading for an update. The story also gets high marks for character development. Not only are there main characters for Sunder, but the author also includes Daecish characters to highlight their perspectives.
Amidst the conflict, there is also talk of the Day of Reckoning led by Sunder's Bane, as described in Haelend's Ballad. To the Sunderians, the Ballad is much like the Bible is to Christians. From a reader's perspective, both sides of the conflict are presented. In the process, the author illustrates that sometimes life isn't always black and white. Heroes can also be villains.
The conclusion is nothing short of sheer brilliance. Not only was it unexpected, but it provided a cohesive band linking all of the storylines. While seemingly unrelated, all of the events that happened earlier in the story led to the grand finale. Author Ian Conrey proved his imagination could create a world worth sharing with readers. Since this was his debut novel, I'm looking forward to seeing what is next.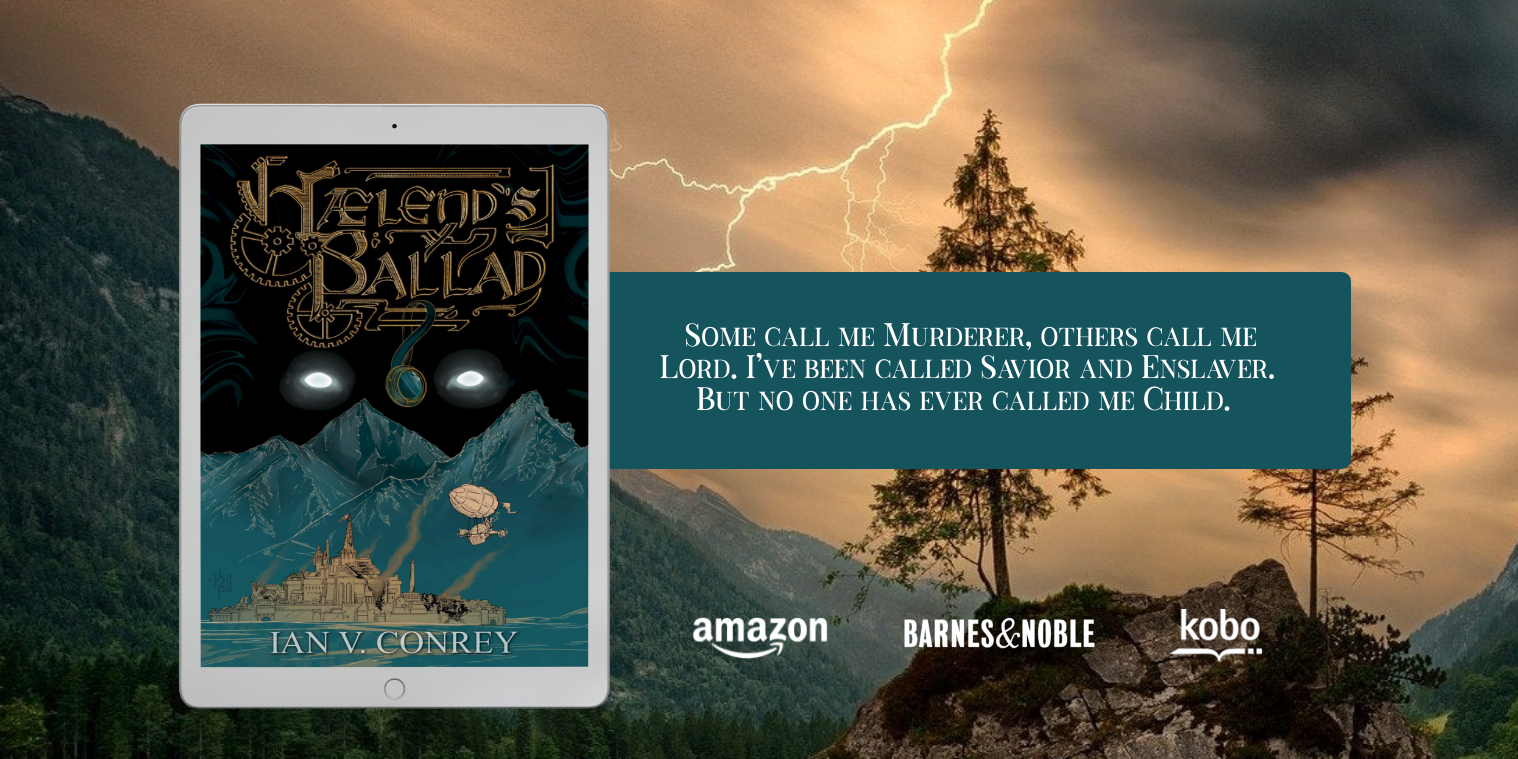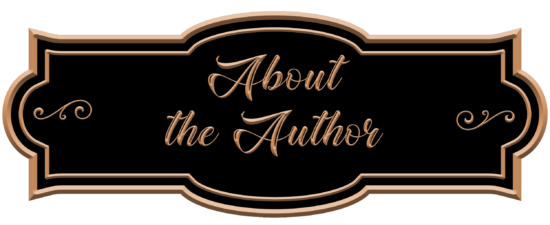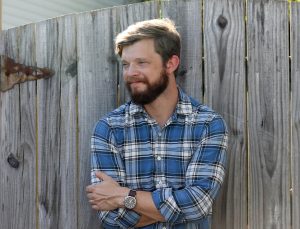 Ian Conrey is both a teacher and student of history and theology, who actively fights against human trafficking and is working toward an M.A. in Religion. In his free time, he enjoys reading biographies and ancient mythology, discovering early American folk songs, and exploring the Cohutta Wilderness. He lives with his wife and three children in the North Georgia mountains.

October 11 – RABT Book Tours – Kick Off
October 12 – #BRVL Book Review Virginia Lee Blog – Spotlight
October 13 – Our Town Book Reviews – Spotlight
October 14 – Momma and Her Stories – Excerpt
October 15 – Nanas book reviews – Spotlight
October 18 – Momma says to read or not to read – Spotlight
October 19- A Life Through Books – Interview
October 20 – So Many Books – Spotlight
October 21 – Sylv Net – Spotlight
October 22 – Texas Book Nook – Review
October 25 – Phoebe's Randoms – Spotlight
October 26 – Book corner news and reviews – Spotlight
October 27 – Rants n scribbles – Excerpt
October 28 – Book junkiez – Excerpt
November 1 – Crossroad reviews – Spotlight
November 2 – On a reading Bender – Review
November 4 – My Reading Addiction – Interview
November 8 – Novel News Network – Review
November 10 – The Indie Express – Review
November 15 – I smell sheep – Review
November 18 – Saphs books – Spotlight
November 22 – Liliyana Shadolwyn – Spotlight
November 25 –The Faerie Review  – Spotlight
November 28 – Chapters through life – Spotlight
December 1 – Teatime and books – Spotlight
December 3 – Dina Rae write stuff – Spotlight
December 6 – The Avid Reader – Interview
December 7 – Novels alive – Review
December 9 – Sometimes Leelynn reads – Review
December 10 – Valerie Ullmer – Excerpt
December 10  –RABT Reviews – Wrap Up