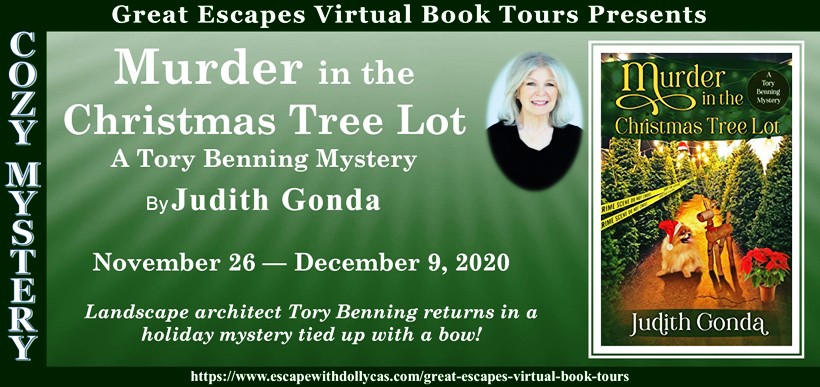 What's cozier than a cozy mystery? Maybe a cozy mystery set during the holidays? I don't have any hard data, but I feel that most cozy mystery authors and readers love the holidays, based on all the holiday-themed cozy mysteries I see on Amazon. Personally, I adore all holidays. That's why, so far, all the Tory Benning mysteries are set around a holiday or thereabouts.
For the first book in the Tory Benning series, MURDER IN THE SECRET MAZE, I chose Halloween. The story starts in September, and advances to October and Halloween night for its suspenseful climax and ends at Thanksgiving. Halloween has a built-in fear factor, a fright night that lends itself to a cozy mystery. Ghosts, skeletons, witches, and haunted houses all scream mystery, if not downright fear. Stepping out in your neighborhood to see it decorated with mummies, tombstones, and bloody body parts makes reading a murder mystery during the Halloween season seem so much more intense (especially when those mummies, tombstones and bloody body parts are on your own front yard). Plus, the creatures that lurk in the dark, spiders, rats, and bats, all rank high on the creep-o-meter.
Probably the most represented holiday in cozy mysteries is Christmas. So many people love Christmas, or have a love-hate reaction to it, that a Christmas theme is bound to resonate with readers one way or another. The popularity of the Hallmark Christmas movies, that start in July now, I believe, is evidence that, at least for some people, they can never get too much Christmas. While Christmas is my favorite holiday, I'm actually more of a traditionalist since I don't like seeing Christmas decorations up until after Thanksgiving. For me, overexposure somewhat diminishes the thrill of anticipation. Having a limited time to anticipate Christmas makes it even more special for me.
The second Tory Benning series, MURDER IN THE CHRISTMAS TREE LOT, is set in December. There is Christmas cheer galore, from music to decorations, food and drinks, to characters in Santa and elf costumes, to set the festive stage. I think for non-scary holidays like Christmas, the juxtaposition of joyous celebrations with murder is particularly jarring and helps intensify the emotional shock value because you aren't expecting anything frightening the way you do at Halloween.
MURDER IN THE COMMUNITY GARDEN, which will be released in 2022, is set in late spring/early summer following Easter, and there is a light and airy springtime feel as the first scenes focus on vegetable gardens, including stolen cabbages, and there are even characters named Bunny and Mr. MacGregor in a nod to Beatrice Potter, mother of perpetual spring in my mind with all her bucolic settings. But some of the rites of spring, like the egg hunt, have been cancelled, as Santa Sofia recovers from lockdown and Tory and her friends adjust to post-pandemic times and focus on what everyone hopes will be a brighter future ahead.
Holidays are associated with getting together with family and friends. Cozy mysteries are typically set in small, homey communities where everyone knows everyone or, at the very least, knows a friend of a friend. And because most cozy mysteries are a series, we come back to the comfort of the same characters with each new book, much like the comfort we feel each holiday season when we visit our families and experience the warmth and coziness our family traditions provide.
On that note, thank you for having me on Novels Alive and best wishes to you all for a healthy and happy holiday season and a wonderful and prosperous new year!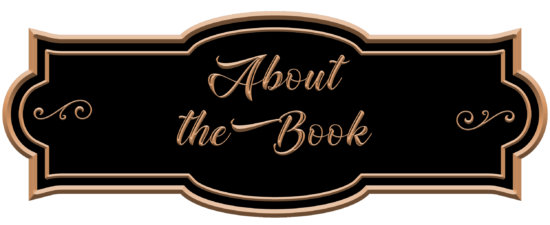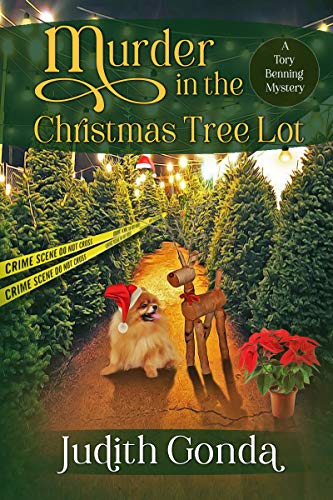 Landscape architect Tory Benning returns in a holiday mystery tied up with a bow!
Still struggling with the death of her husband, Tory Benning is doing her best to get into the festive spirit of the holiday season, but when her landscaping company's email is hacked and there's a break-in at the office, it's enough to make her see red. And then the unthinkable happens, when the owner of a specialty food truck is brutally slain at the company's Christmas tree lot, and Tory finds herself mired in murder once again.
With a long list of suspects—including an untold number of revelers disguised in Santa suits, seasonal employees handling tree sales, and even a vengeful jilted suitor—the police investigation grinds along slowly and methodically. But as Tory begins piecing together clues on her own, she finds she's the target of a menacing stalker who may be out to do more than just scare her. Refusing to be intimidated, Tory vows to nab the culprit, even if it means that catching a Christmas killer has become her lot in life . . .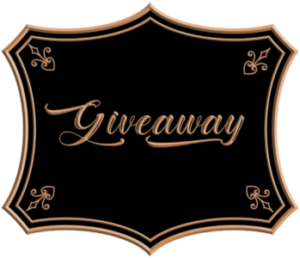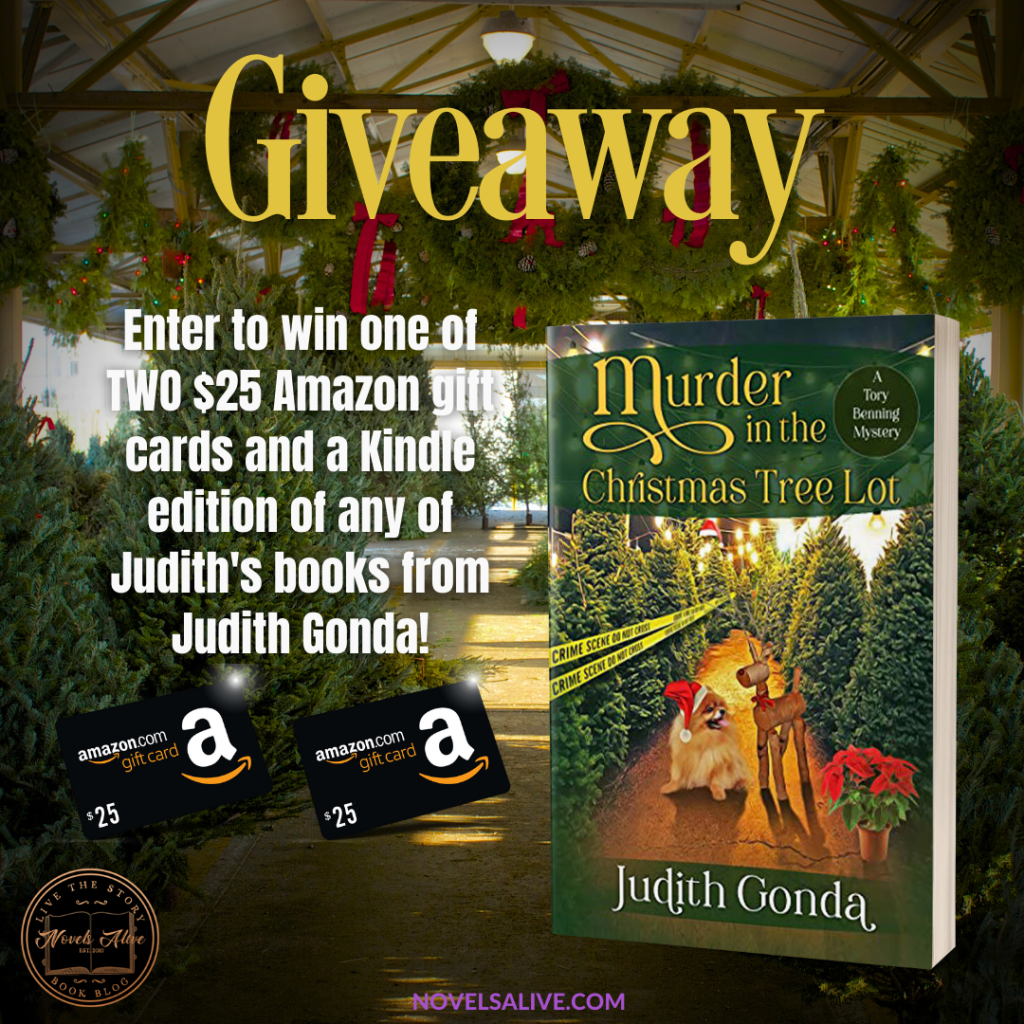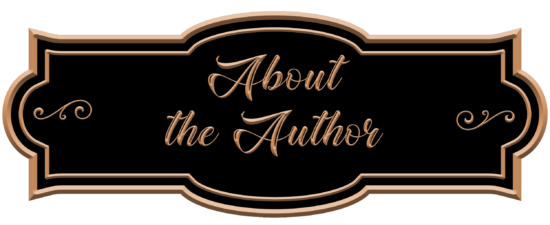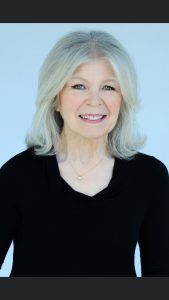 Judith Gonda is a mystery writer and Ph.D. psychologist with a penchant for Pomeranians and puns, so it's not surprising that psychology, Poms, and puns pop up in her amateur sleuth mysteries featuring landscape architect Tory Benning.

November 26 – Diane Reviews Books – SPOTLIGHT
November 26 – Sapphyria's Book Reviews – SPOTLIGHT
November 27 – Books a Plenty Book Reviews – REVIEW, CHARACTER INTERVIEW
November 27 – Escape With Dollycas Into A Good Book – SPOTLIGHT
November 28 – Maureen's Musings – SPOTLIGHT
November 28 – #BRVL Book Review Virginia Lee Blog
November 29 – Socrates Book Reviews – SPOTLIGHT
November 30 – Literary Gold – SPOTLIGHT
December 1 – Celticlady's Reviews – SPOTLIGHT
December 1 – Nellie's Book Nook – REVIEW
December 2 – Brooke Blogs – CHARACTER GUEST POST
December 3 – Author Elena Taylor's Blog – AUTHOR INTERVIEW
December 4 – FUONLYKNEW – SPOTLIGHT
December 5 – Baroness' Book Trove – SPOTLIGHT
December 5 – StoreyBook Reviews – SPOTLIGHT
December 6 – I Read What You Write – SPOTLIGHT
December 7 – Mysteries with Character – AUTHOR INTERVIEW
December 8 – Novels Alive – GUEST POST
December 9 – BookishKelly2020 – SPOTLIGHT