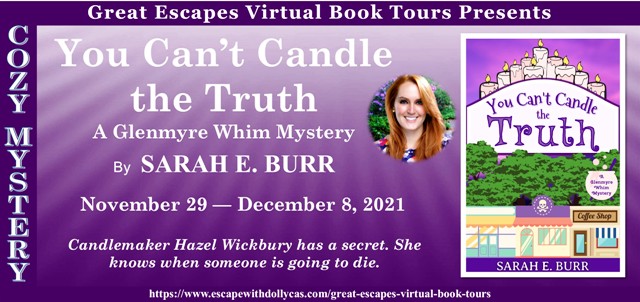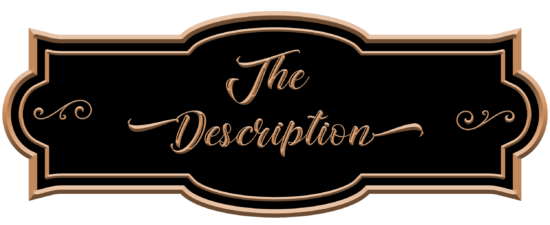 Candlemaker Hazel Wickbury has a secret. She knows when someone is going to die.
Welcome to Crucible, a small town with a storied history. Founded by five prestigious families, Crucible has been tucked away in upstate New York for centuries under the protection of a shield enchantment cast by Jedidiah Glenmyre, Hazel's revered ancestor. The enchanted barrier is meant to protect Crucible from anything bad ever happening to the town. No crime, no awful weather, no natural disasters…a haven from the greater world.
Until the heir to a billion-dollar company is found dead in his home. With the help of her uncanny power, known as a "whim," Hazel realizes foul play is involved. But more than being concerned about a murderer running loose and Jedidiah Glenmyre's protection shield deteriorating, Hazel and her aunt Poppy are worried the town's kindhearted art teacher will be charged with the sinister crime.
Hazel and Poppy team up with an internationally acclaimed mystery author visiting Crucible to figure out who had it in for the victim. Their fledgling investigation has them questioning if long-time friends have turned into foes and whether blood is really thicker than water.
Determined to prove her friend innocent, Hazel is ready to shine a light on the real killer…if they don't snuff her out first.
Candlemaker Hazel Wickbury is about to shine a light on things in "You Can't Candle the Truth," first in the new Glenmyre Whim Mysteries by Sarah E. Burr.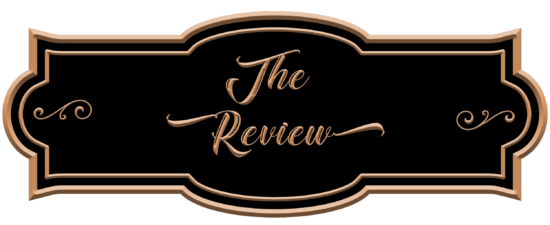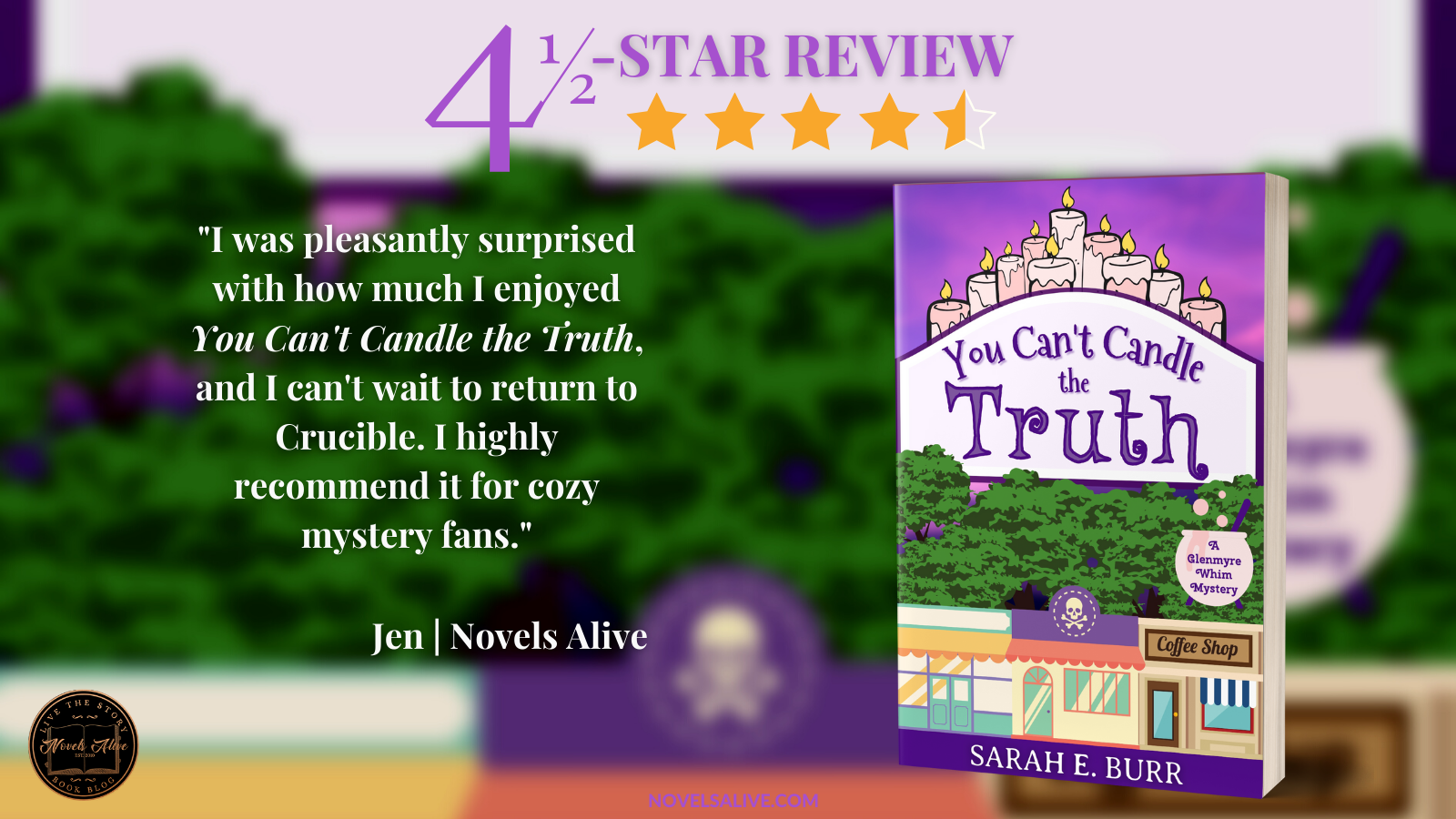 I love finding new authors and starting new series. So when the request to review You Can't Candle the Truth by Sarah E. Burr came across my desk, I just couldn't say no. And now I can't wait to read more of this series.
You Can't Candle the Truth follows Hazel, a candle maker, her aunt, and her best friend, Poppy. These two are part of one of the founding families in Crucible who also happen to have "whims." These whims are gifts that they like to keep quiet because, in Hazel's case, it would just freak people out to know that she can see when a person is going to die. But, these whims come in handy when one of their friends is found dead, and the police immediately want to write it off as natural causes, and Hazel knows better.
Hazel and Poppy really have no clue what they're doing in trying to solve a murder, but it was fun to watch. I find that a lot of first books in a new series often suffer from an overload of introducing characters and setting the scene, but I didn't feel that way while reading You Can't Candle the Truth. I felt Ms. Burr did an excellent job weaving in all those necessary details of world-building throughout the mystery, and I was just pulled into the story. And I was even thrown for a loop with a couple of twists near the end of the story.
I was pleasantly surprised with how much I enjoyed You Can't Candle the Truth, and I can't wait to return to Crucible. I highly recommend it for cozy mystery fans.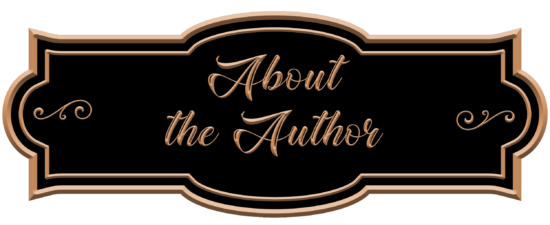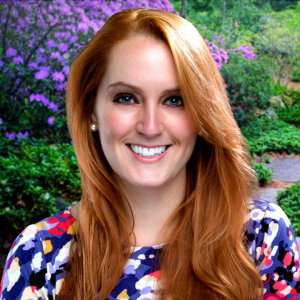 Sarah E. Burr lives near New York City. Hailing from the small town of Appleton, Maine, she has been dreaming of being Nancy Drew since she was a little girl.
Sarah is the author of the new paranormal cozy mystery You Can't Candle the Truth, first in the Glenmyre Whim Mysteries. Readers are introduced to candle shop owner Hazel Wickbury. Hazel has a secret. She knows when someone is going to die. This power, known as a "whim," helps Hazel uncover a murder in her small, storied town. Together with her aunt, Hazel aims to shine a light on the killer before they snuff her out.
There's more murder and mystery in the works for Sarah. #FOLLOWME FOR MURDER, first in the TRENDING TOPIC MYSTERIES, shines the spotlight on a social media PR expert after she discovers a dead body in her clients' store, forcing her to untangle a web of secrets in her small, beachside town. This title is expected in February 2022.
INNOCENCE IMPRISONED is the latest adventure in the Court of Mystery series, featuring her fearless heroine, Duchess Jacqueline Xavier, first introduced in "The Ducal Detective Mysteries."
When she's not spinning up new stories, Sarah is off seeing Broadway musicals, reading up a storm, video gaming, and enjoying walks with her dog, Eevee. She is represented by Blue Ridge Literary Agency.
Visit her website at www.saraheburr.com. Stay connected with Sarah and receive free stories, be the first to learn about book news, book deals, and more by signing up for her newsletter: https://bit.ly/saraheburrsignup