Today we have Austrian-born mystery author, who has lived and worked internationally for years, Marie Anders with us to answer our interview questions.
What drives your story forward in your books the most, the characters or the plot, or do you feel they are intertwined?
They are intertwined, no doubt about it. I always try to start my book with something meaningful or a conflict of some sort, so the reader can jump into the story from the beginning. My protagonists not only work together, but they also have private entanglements.
If you were a character in one of your books, which would you be? The protagonist, mentor, villain, love interest, etc.?
The Chief Inspector or his assistant. In anyway, one who brings down the villains.
If you had the power to make any of your books into a film, which would it be and why?
My third book DEATH IN GREEN CLOVER, which has only been published in German so far but should be published by spring 2022 in English. It is a crime novel with a lot of unexpected twists and turns and a very surprising ending. When I wrote this book, I didn't know who the murderer would be up until the end.
Is there a particular genre of fiction that you have always wanted to write, but haven't yet tackled?
Yes, I would like to tackle Romance/Family saga. I actually have started a book in this genre, but it will take a bit more time to develop it and then have it translated into English.
If you could meet a literary character or author, who would you most like to meet?
There are many. Jane Austen, F.M. Dostoevsky, the Brontë sisters and Agatha Christie are definitely amongst my favorites.
As with the rest of us, you have a real life to live.  So, in your most recent book, what was happening in your life and how did it influence your writing?
I love to eat Tapas, so I chose a tapas-bar as location in my book.
Was there something in your first edit that didn't make it in the final copy that you sometimes wish you would have kept?
There was nothing that I would have wanted to keep.
What do you do to prepare your mind to write? To get into the mind of your characters.
My favourite time to write is at night when everything is quiet, and everyone is fast asleep. I am both a morning person as well as a night owl, but I am most creative at night. Writing is to me like painting. It does not happen on command, and I can't prepare for it. Sometimes whole chapters flow in no time, and sometimes I get up after a couple of sentences and go to sleep. My environment knows to not disturb me when the door to my office/library is closed.
What book as a child/adolescent most influenced you as a writer?
As a child I loved books by Enid Blyton and the Bill Bergson, Master Detective series by Astrid Lindgren.
How much research went into your last book?
I do not exactly know but a lot and I keep researching while writing.
What's one of the most important things you'd like your readers to know about you? What defines you most as an author?
First and foremost, I would like to thank all the readers who have read my crime novels and rated them. The mostly positive feedback I have received so far has made me incredibly happy. Constructive criticism is always very welcome because it helps me to develop and learn from any mistakes.
As author, you start to see the world with different eyes. When you walk through the world with your eyes and ears open, you see and hear the most exciting stories. Stories that you can eventually work into a book. Somehow, as a writer, you are always working. The best thing about creative work is that, apart from publishing deadlines, you don't have fixed times. What's not so great is the constant "fear" of not meeting your own standards and possibly disappointing the reader.
What is one thing about you that may surprise your readers?
Teatime is my favorite time of the day. I take a break and relax for about half an hour. Only I rarely drink tea – I prefer hot chocolate.
Can you tell us what prompted you to write your latest release?
My crime novel with Quentin Neuner as Chief Inspector is a series. Quentin not only has a lot of work but has some private entanglements as well which the readers love to read.
What's next for you? What are you working on now?
For spring 2022, I plan to publish a family saga/romance. Also, by then, the 5th Neuner should be translated into English.
Thank you so much for joining us today! It's been fun to find out more about you and how you craft your mystery books.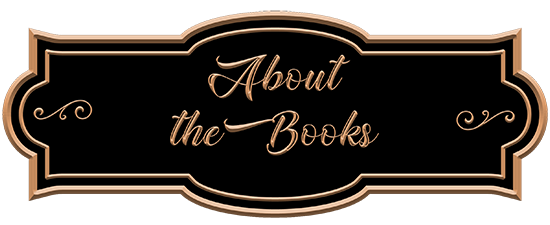 Publication Date: May 20, 2021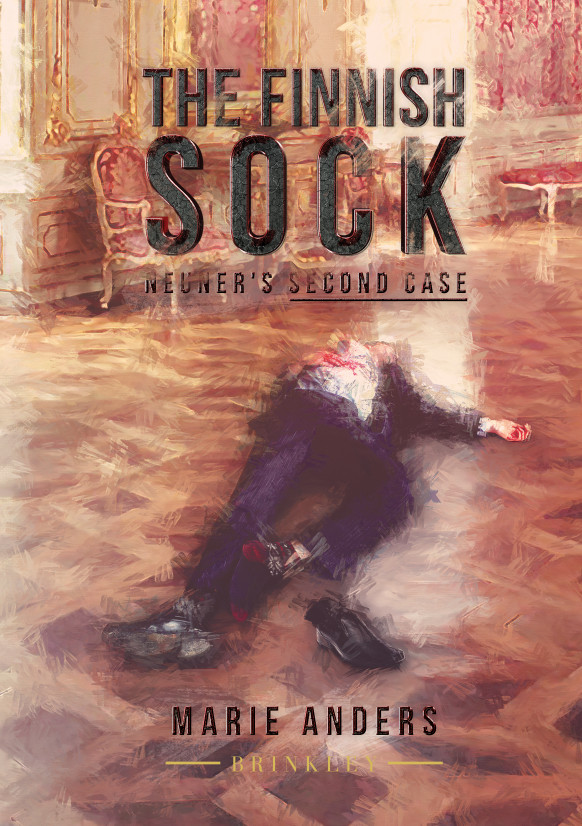 During an International Medical Congress in Salzburg, a well-known surgeon and scientist, Doctor Thomas Steinmetz, is mysteriously killed. When Inspector Quentin Neuner examines the corpse, he notices something he has never seen before. The victim's right foot had been dressed in a colourful hand-knitted sock, and his shoe nicely draped next to the body. Was this a sign? Or the signature of the killer? If so, what is the killer trying to flag up? In the course of the first interrogations, the killer strikes again in broad daylight and right under Quentin Neuner's nose. The investigators quickly discover similarities between the two victims. Was it their research that sealed their fate?

Publication Date: May 19, 2021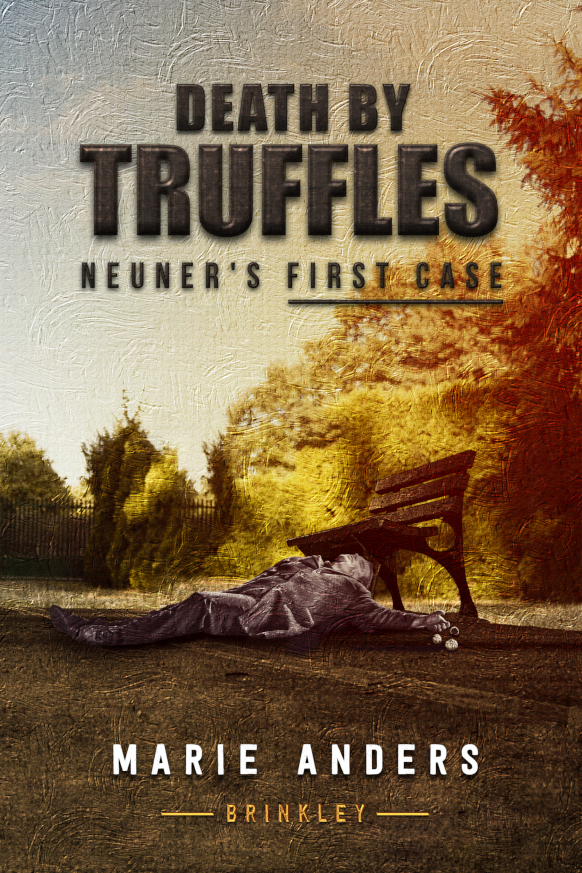 Near the Salzach river, in the beautiful city of Salzburg, Marc Bergmann, the town's womanizer, is found dead on a park bench. Marc Bergmann, the shady lawyer, was married, had a fiancée and various lovers and connections to the mob. Soon it is clear that poisoned chocolate truffles sealed Marc's faith. The more Quentin Neuner and his team delve into the case, the stranger things get. When Neuner's childhood sweetheart turns up, the case takes a sudden unexpected turn.