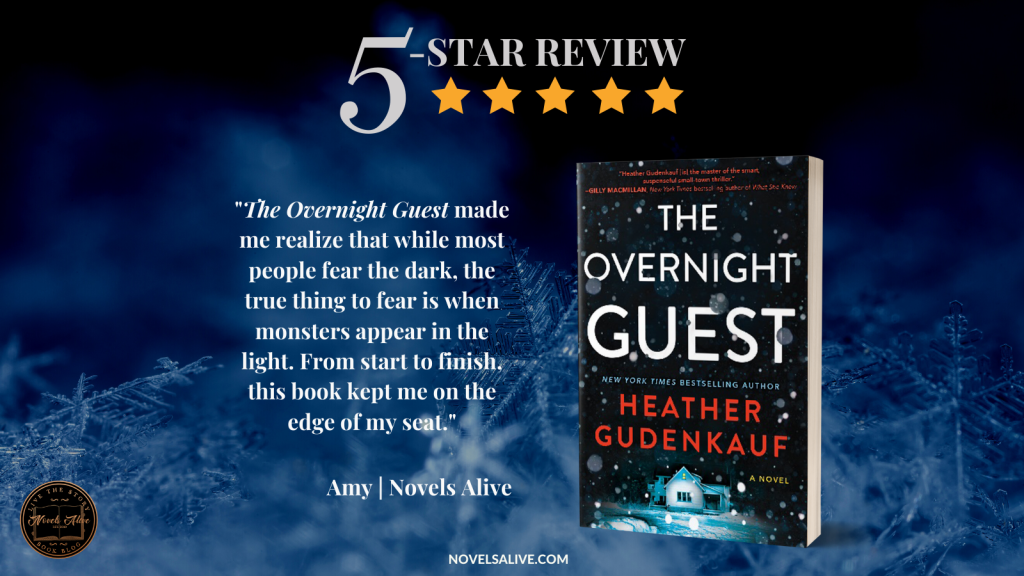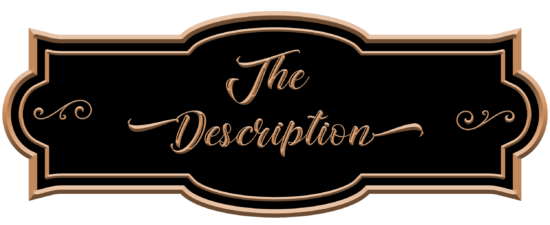 Publication Date: January 25th, 2022
She thought she was alone…
True crime writer Wylie Lark doesn't mind being snowed in at the isolated farmhouse where she's retreated to write her new book. A cozy fire, complete silence. It would be perfect, if not for the fact that decades earlier, at this very house, two people were murdered in cold blood and a girl disappeared without a trace.
As the storm worsens, Wylie finds herself trapped inside the house, haunted by the secrets contained within its walls—haunted by secrets of her own. Then she discovers a small child in the snow just outside. After bringing the child inside for warmth and safety, she begins to search for answers. But soon it becomes clear that the farmhouse isn't as isolated as she thought, and someone is willing to do anything to find them.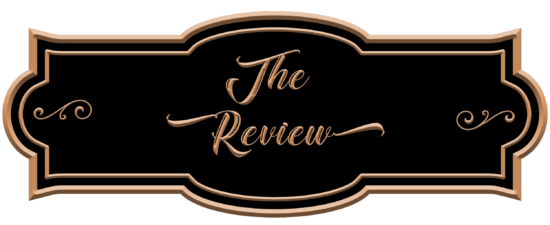 Three seemingly unrelated storylines—and more than two decades—are used as the basis for The Overnight Guest, a high-octane thriller delivered by author Heather Gudenkauf.
The central location is small-town Iowa, a close-knit farming community where the temperature hits both ends of the spectrum. As each chapter of the story unfolds, the subject shifts from the past to the present and then to some unknown time involving an unnamed little girl and her mother. I really enjoyed the author's approach in giving just enough information before making the shift. It certainly kept me focused and made me want more of the story.
The main character, Wylie, is a true crime writer who is supposed to be putting the finishing touches on her manuscript. To build the suspense, she is snowed in with no communication…in the house where the tragedy struck decades ago. The author does an excellent job with Wylie's character. She's estranged from her teen son and is obviously going through some challenging times. Later in the book, the author delivers an unexpected surprise regarding her character that helps explain her behavior.
With Wylie being snowed in, she ends up with an unexpected guest that sets off a series of events. Meanwhile, the other story threads continue by showing what happened that hot August night and then flipping to interactions featuring the little girl and her mother, in addition to a scary father. Ultimately, the author does a phenomenal job by revealing secrets that cause me to revise my initial perceptions of good vs. evil characters.
The Overnight Guest made me realize that while most people fear the dark, the true thing to fear is when monsters appear in the light. From start to finish, this book kept me on the edge of my seat.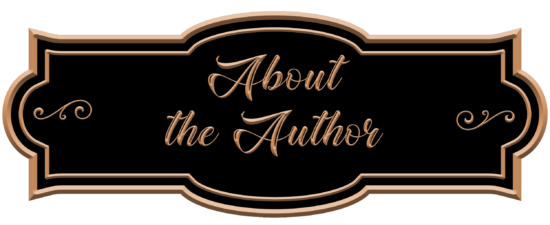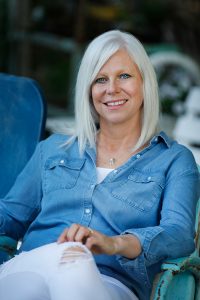 Heather Gudenkauf is the Edgar Award nominated, New York Times & USA Today bestselling author of eight novels. Her debut novel, THE WEIGHT OF SILENCE, was an instant NYT bestseller and remained on the list for 22 weeks. Gudenkauf's critically acclaimed novels have been published in over 20 countries and have been included in many Best Of lists including Seven Thrillers to Read This Summer by the New York Times, The 10 Best Thrillers and Mysteries of 2017 by The Washington Post, a Best Book of 2017 by NPR, and a Best Book for the Beach by ChicagoNow.com. Her upcoming novel, THE OVERNIGHT GUEST will be released on Jan. 25, 2022.
Heather was born in Wagner, South Dakota, the youngest of six children. At one month of age, her family returned to the Rosebud Indian Reservation in South Dakota where her father was employed as a guidance counselor and her mother as a school nurse. At the age of three, her family moved to Iowa, where she grew up. Having been born with a profound unilateral hearing loss (there were many evenings when Heather and her father made a trip to the bus barn to look around the school bus for her hearing aids that she often conveniently would forget on the seat beside her). Heather tended to use books as a retreat, would climb into the toy box that her father's students from Rosebud made for the family with a pillow, blanket, and flashlight, close the lid, and escape the world around her. Heather became a voracious reader and the seed of becoming a writer was planted.
Heather lives in Iowa with her family and a very spoiled German Shorthaired Pointer named Lolo. In her free time, Heather enjoys spending time with her family, reading, swimming, and hiking. She is currently working on her next novel.