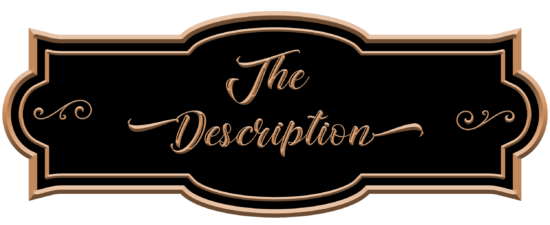 Annalisse: Book 3
Publication Date: November 4, 2021
Antiquities expert Annalisse Drury and tycoon Alec Zavos revel in a love affair peppered with treasure hunting, grand adventure, and the occasional dead body.
It's autumn when Alec arranges a getaway from them to visit is mother's birthplace in Bari, Italy—a no-drama vacation to transfer his car company to a rival. But before they can depart New York, murder makes its familiar reappearance.
Accompanied by detective friend Bill Drake, Annalisse and Alec find themselves embroiled in a behind-closed-doors conspiracy that threatens the reputation and legacy of Alec's late father—linking him to the Mafia. An ancient rosary propels Annalisse down crooked paths to expose the truth as they uncover answers none of them are prepared for.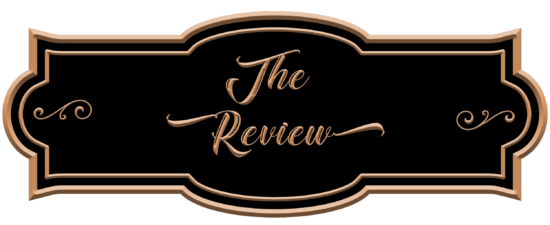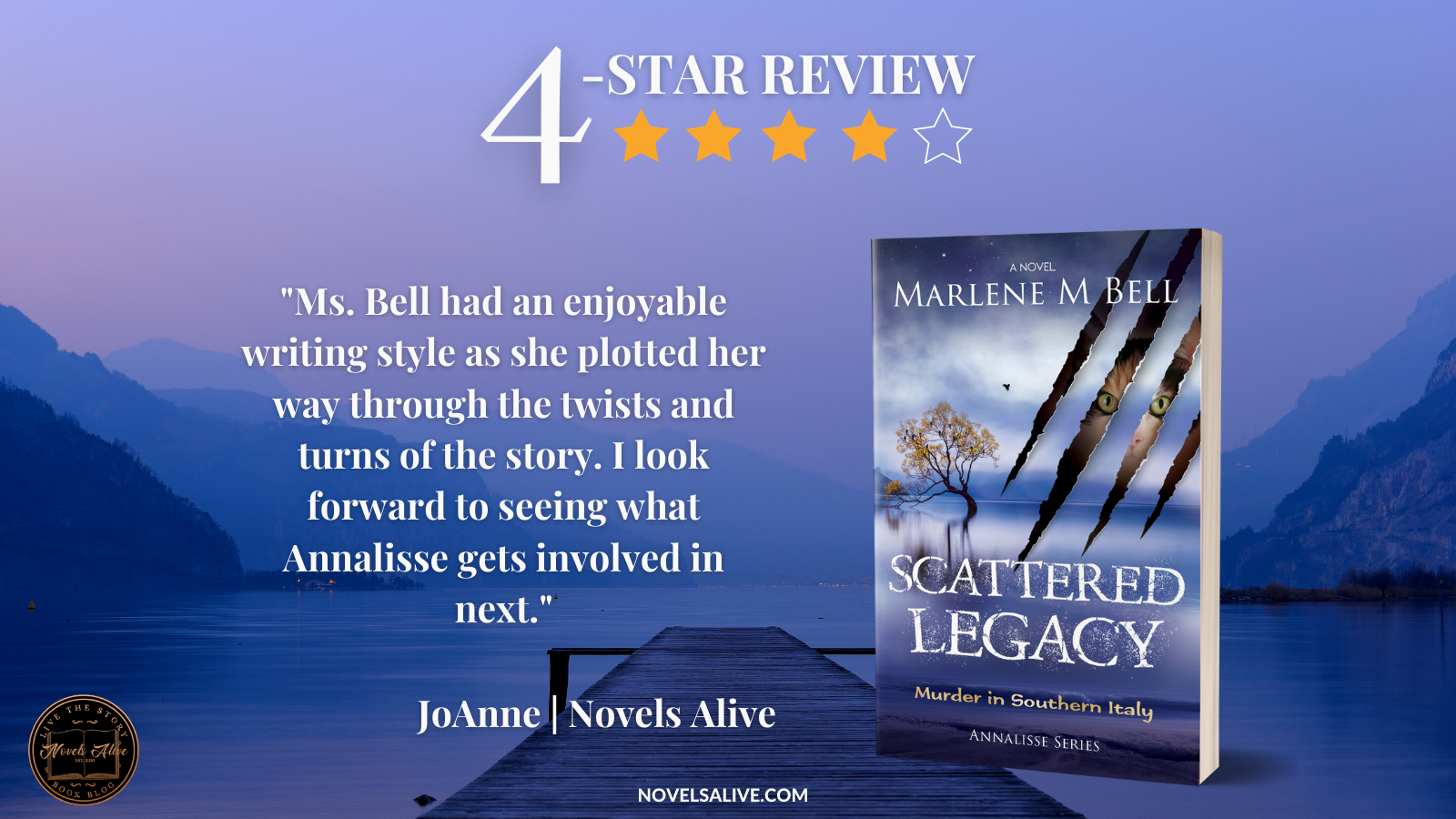 Scattered Legacy: Murder in Southern Italy by Marlene M. Bell is the third book in the Annalisse series, and it's the only one I've read so far. There was enough background given to fill in some of the blanks, so I didn't feel lost as I read. 
Scattered Legacy is Annalisse and Alec's story and takes us from upstate New York to Italy and back again.
The story had a depth to it, and there were a lot of complexities. There was a multitude of characters that were laced together many times unexpectedly. There were a lot of cats in the story, and one had a significant role. 
There were many stories told that were woven together nicely, even when some of them were dredged up from the past. There were a few mysteries and crimes to be solved and many secrets, injuries, deaths, beautiful descriptions of places and food, family and friends, the Mafia, along with some romance. There was nice closure and an unexpected bombshell that will hopefully lead us to the next book in the series.
Ms. Bell has an enjoyable writing style as she plotted her way through the twists and turns of the story. I look forward to seeing what Annalisse gets involved in next.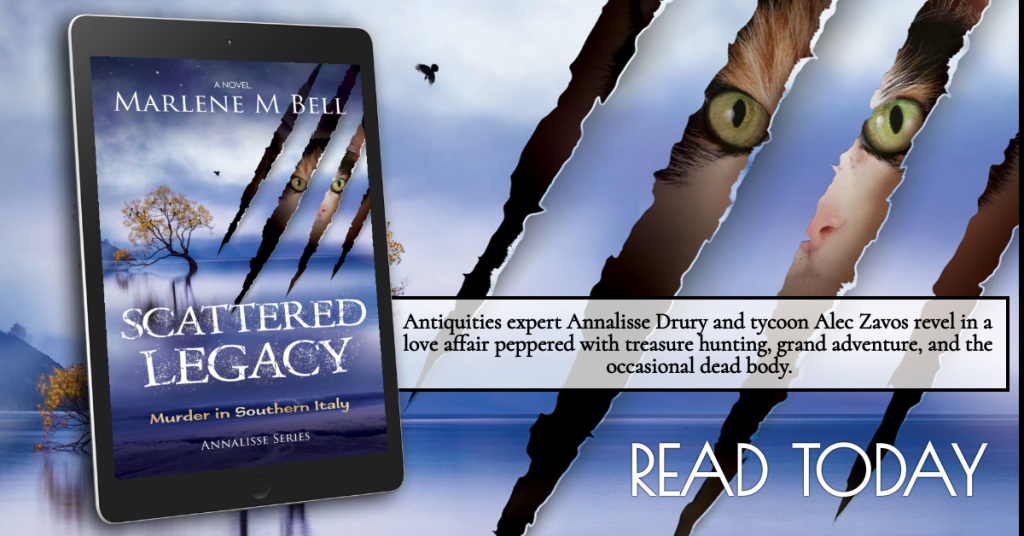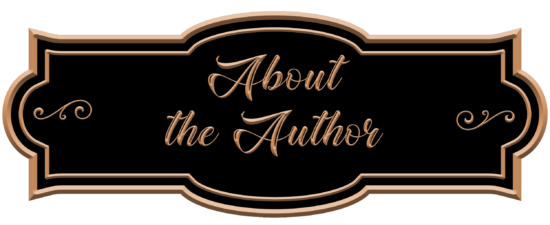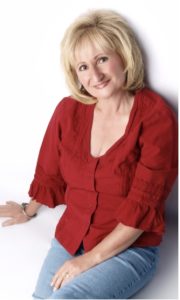 Marlene M. Bell is an award-winning writer and acclaimed artist as well as a photographer. Her sheep landscapes grace the covers of Sheep!, The Shepherd, Ranch & Rural Living, and Sheep Industry News, to name a few.
Marlene and her husband, Gregg, reside in beautiful East Texas on a wooded ranch with their dreadfully spoiled horned Dorset sheep, a large Maremma guard dog named Tia, along with Hollywood, Leo, and Squeaks, the cats that believe they rule the household—and do.

December 6 – RABT Book Tours – Kick Off
December 7 – The Faerie Review – Spotlight
December 8 – The sexy nerd revue – Spotlight
December 9 – Books + Coffee = Happiness – Guest Post
December 10 – Momma and Her Stories – Excerpt
December 11 – #BRVL Book Review Virginia Lee Blog – Spotlight
December 13 – So many books – Excerpt
December 14 – Phoebe's Randoms – Spotlight
December 15 – On a Reading Bender – Review
December 15 – Girl with Pen – Excerpt
December 16 – Our town book reviews – Spotlight
December 16 – A Life Through Books – Interview
December 17 – Liliyana Shadolwyn – Spotlight
December 20 – Saphs books – Spotlight
December 21 – My Reading Addiction – Interview
December 22 – Triquetra Reviews – Spotlight*
December 23 – Book junkiez – Spotlight
December 26 – B for book review – Excerpt
December 29 – The Avid Reader – Interview
December 30 – Book corner news and reviews – Spotlight*
January 3 – Sylv Net – Spotlight
January 4 – Momma says to read or not to read – Spotlight
January 5 – Texas Book Nook – Review
January 6 – Nanas book reviews – Spotlight
January 7 – Nesie's Place – Excerpt
January 10 – Teatime and books – Spotlight
January 11 – Novel News Network – Review
January 12 – Mythical Books – Spotlight*
January 13 – The Indie Express – Review
January 14 – Novels alive – Review
January 14 – RABT Reviews – Wrap Up