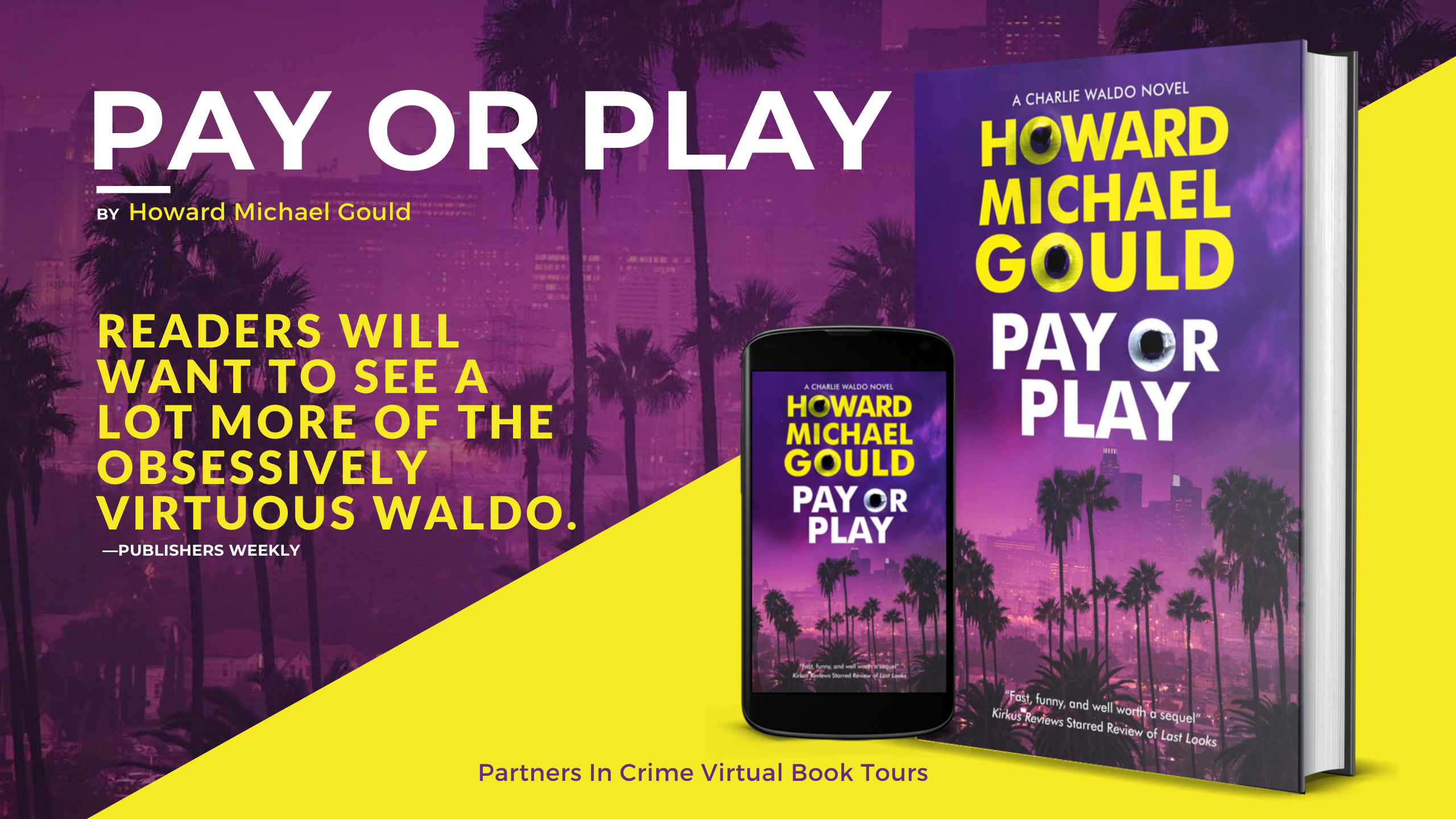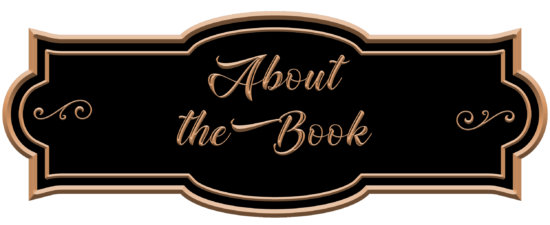 A Charlie Waldo Novel: Book 3
Publication Date: November 1, 2021
Blackmail, sexual harassment, murder . . .
and a missing dog: eccentric, eco-obsessed LA private eye Charlie Waldo is on the case in this quirky, fast-paced mystery.
Paying a harsh self-imposed penance for a terrible misstep on a case, former LAPD superstar detective Charlie Waldo lives a life of punishing minimalism deep within the woods, making a near religion of his commitment to owning no more than One Hundred Things.
At least, he's trying to. His PI girlfriend Lorena keeps drawing him back to civilization – even though every time he compromises on his principles, something goes wrong.
And unfortunately for Waldo, all roads lead straight back to LA. When old adversary Don Q strongarms him into investigating the seemingly mundane death of a vagrant, Lorena agrees he can work under her PI license on one condition: he help with a high-maintenance celebrity client, wildly popular courtroom TV star Judge Ida Mudge, whose new mega-deal makes her a perfect target for blackmail.
Reopening the coldest of cases, a decades-old fraternity death, Waldo begins to wonder if the judge is, in fact, a murderer – and if he'll stay alive long enough to find out.
Pay or Play is the third in the Charlie Waldo series, following Last Looks and Below the Line. Last Looks was turned into a major motion picture, starring Charlie Hunnam as the offbeat private investigator.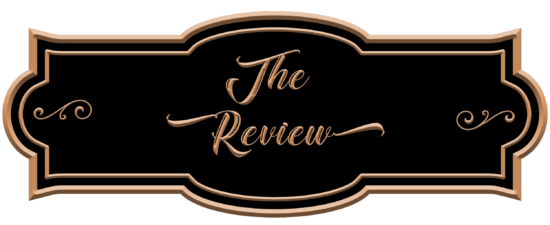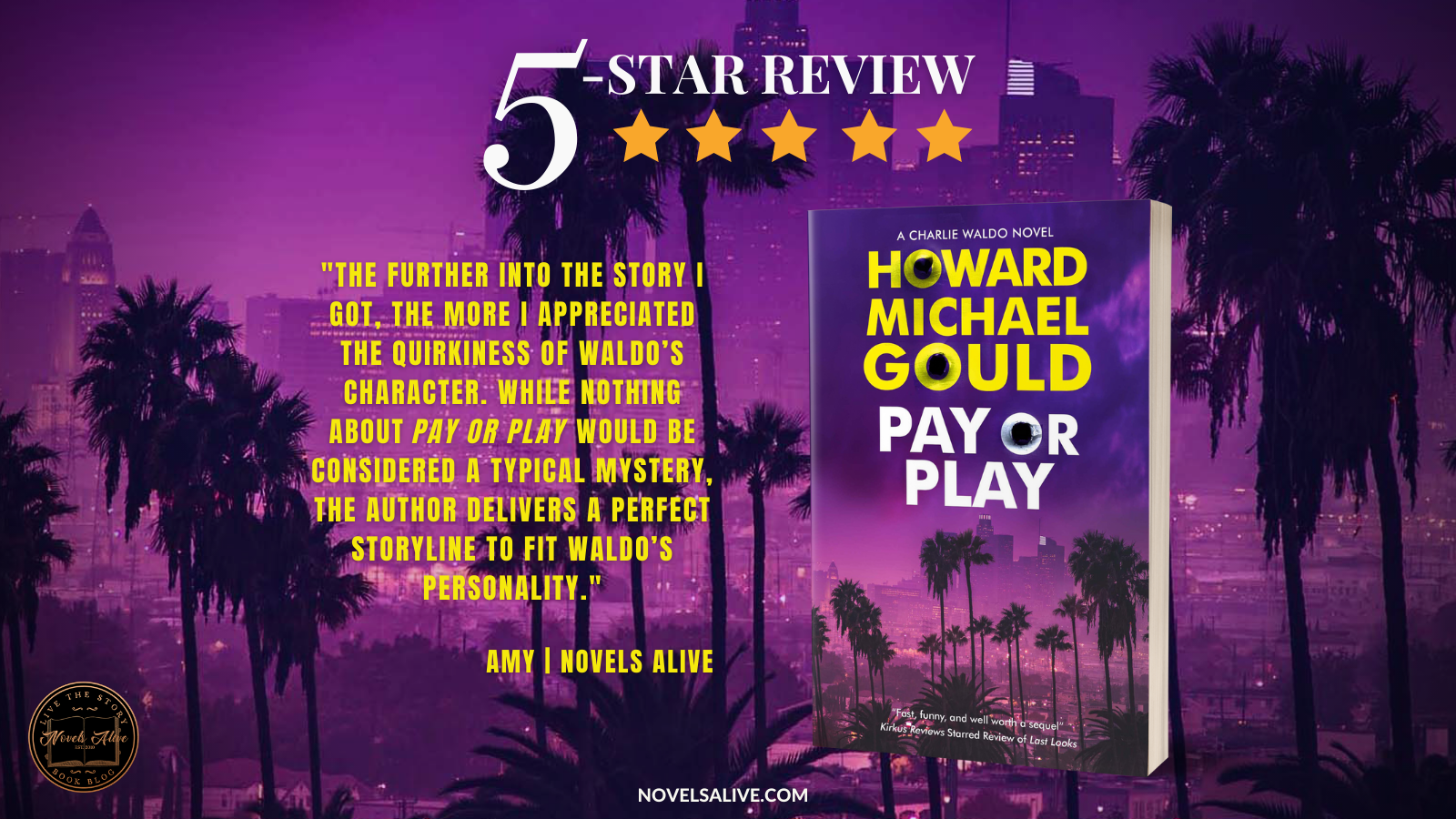 Former LAPD detective Charlie Waldo finds himself dealing with two cases that put his eco-minimalist philosophy in jeopardy in Pay or Play, the third installment in the Charlie Waldo series by Howard Michael Gould.
Not to sound trite, but Waldo is just an unusual character. He scorched bridges in his departure from the LAPD and has retreated into a minimalist lifestyle where he allows himself only One Hundred Things. And yes, his belongings fall under the proper noun category. Waldo's insistence on eco-friendly activities means that he's constantly weighing the environmental impact when deciding where to eat and how to travel. He uses a bicycle as his primary mode of transportation, which means things really get complicated when he has to travel outside the immediate area.
With Waldo as the main character, he's joined by Lorena, who is a private investigator by trade. She has asked Waldo to join her on a case in exchange for allowing him to work under her license while he investigates a man's death. Waldo and Lorena have quite an interesting relationship. Even though she has asked Waldo to be partners both in life and in the business, they struggle trying to work through Waldo's lifestyle.
The deeper Waldo digs into the case involving a televised judge, the more secrets he starts to unravel. Blackmail, murder, and a missing dog put Waldo in the crosshairs of trouble.
The further into the story I got, the more I appreciated the quirkiness of Waldo's character. While nothing about Pay or Play would be considered a typical mystery, the author delivers a perfect storyline to fit Waldo's personality.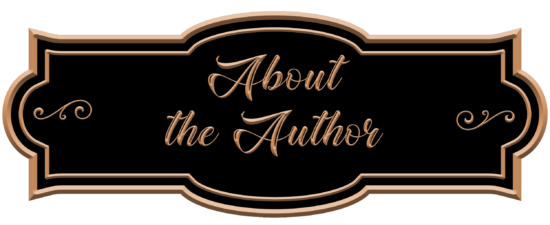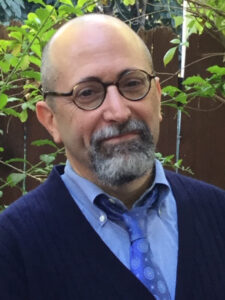 Howard Michael Gould graduated from Amherst College and spent five years working on Madison Avenue, winning three Clios and numerous other awards.
In television, he was executive producer and head writer of CYBILL when it won the Golden Globe for Best Comedy Series, and held the same positions on THE JEFF FOXWORTHY SHOW and INSTANT MOM. Other TV credits include FM and HOME IMPROVEMENT.
He wrote and directed the feature film THE SIX WIVES OF HENRY LEFAY, starring Tim Allen, Elisha Cuthbert, Andie MacDowell and Jenna Elfman. Other feature credits include MR. 3000 and SHREK THE THIRD.
His play DIVA premiered at the Williamstown Theatre Festival and La Jolla Playhouse and was subsequently published by Samuel French and performed around the country.
He is the author of three mystery novels featuring the minimalist detective Charlie Waldo: LAST LOOKS (2018) and BELOW THE LINE (2019), both nominated for Shamus Awards by the Private Eye Writers of America, and PAY OR PLAY (2021). The feature film version of LAST LOOKS, starring Charlie Hunnam and Mel Gibson and directed by Tim Kirkby, will premiere February, 2022; Gould also wrote the screenplay.

01/01 Review @ Book Reviews From an Avid Reader
01/03 Review @ Pick A Good Book
01/04 Guest post @ The Book Divas Reads
01/05 Review @ Nesies Place
01/06 Interview @ Mythical Books
01/06 Showcase @ Silver's Reviews
01/07 Review @ Pat Fayo Reviews
01/08 Guest post @ Author Elena Taylors Blog
01/09 Guest post @ Books, Ramblings, and Tea
01/10 Guest post @ Writers and Authors
01/11 Review @ sunny island breezes
01/12 Showcase @ Archaeolibrarian – I Dig Good Books!
01/13 Showcase @ Celticladys Reviews
01/14 Guest post @ Novels Alive
01/15 Showcase @ nanasbookreviews
01/16 Review @ The World As I See It
01/17 Showcase @ Quiet Fury Books
01/19 Review @ Novels Alive
01/20 Review @ Brooke Blogs
01/26 Showcase @ 411 ON BOOKS, AUTHORS, AND PUBLISHING NEWS
01/26 Showcase @ The Authors Harbor
01/30 Review @ flightnurse70_book_reviews