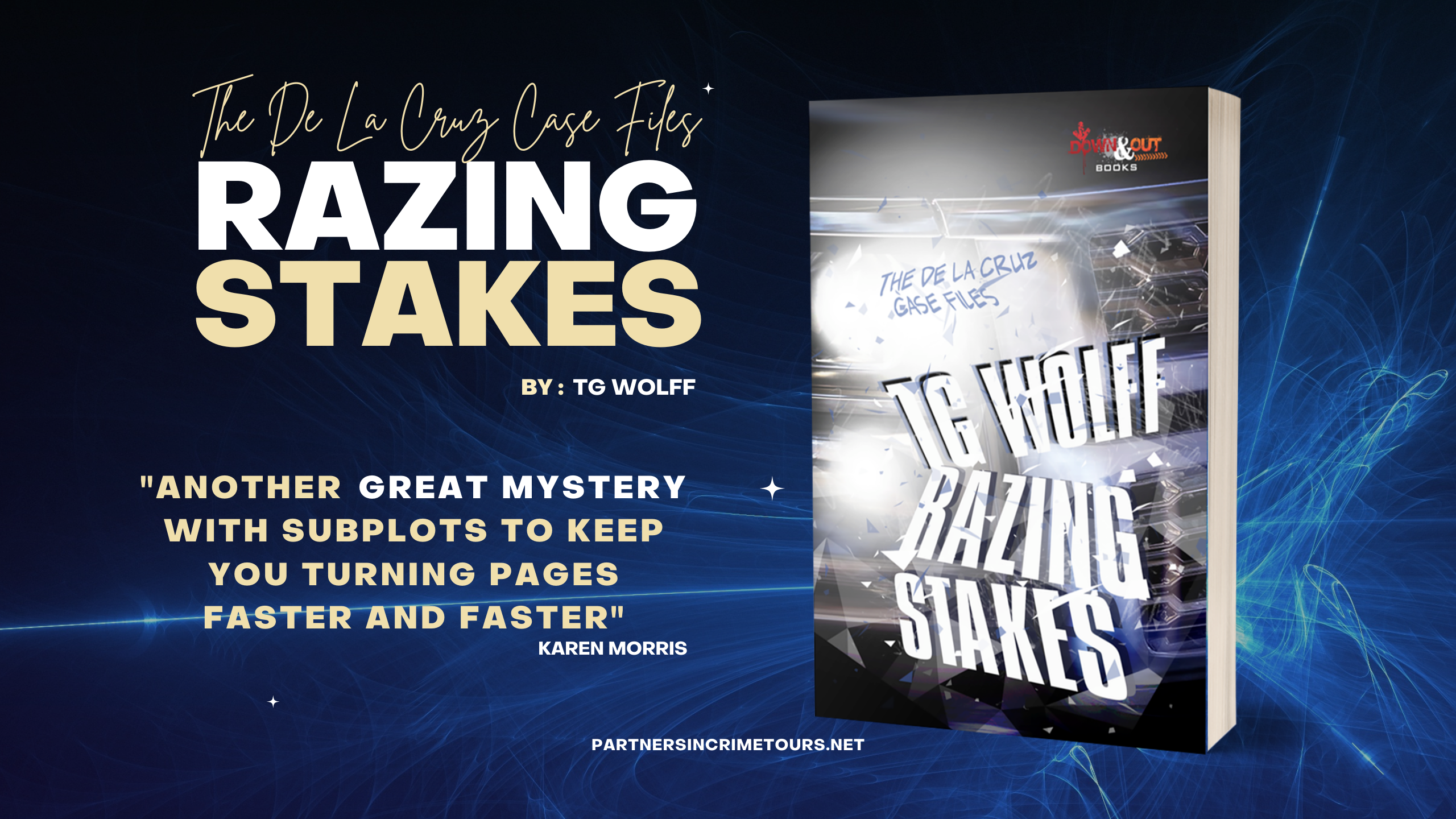 TG: Hello Novels Alive readers, I am TG Wolff, mystery diva and puzzle lover. It is my pleasure to introduce you to the lead in my newest release, Cleveland homicide detective Jesus De La Cruz. Cruz, welcome to Novels Alive.
Cruz: Thank you, t, happy to be here.
TG: Me, too. Let's give our readers a quick peak into your backstory. You have been in the homicide department of the Cleveland police for about two years. What brought you there?
Cruz: An up-close-and-personal interview with an engine block. I was undercover with Narcotics. I had set up a sting that was going to snag the competition and elevate me in my organization. A man I thought I could trust pulled a double cross. Long story short, a year and too many surgeries later, I needed a new career. Welcome to homicide.
TG: Your time in Narcotics resulted in more than just a new face. You became an alcoholic.
Cruz: I did. Tequila was my crutch. It had me on a leash, I just didn't know it. Or maybe I did, but there were a lot of worse ways I could have coped. Thanks to AA and my sponsor Oscar Bollier, I leashed my addiction. I would be lying if I said keeping it under control was anything less than a full-time job.
TG: Let's go back to our first story, Exacting Justice. I had the storyline in my head but it wasn't going anywhere. I hadn't found my hero.
Cruz: Right. You had a male lead, patterning him after one of your brothers. But that didn't work for you, did it. You were at that writing seminar, at a session where the writer Daniel José Older spoke. He gave you permission to write characters "other" than what you were. Why did you need that permission?
TG: When you first start writing, people tell you to "write what you know" and there is a logic to that. Writing a story requires juggling plot, characters, scene, and language itself. When you are just starting out, writing what you know simplifies elements, letting you focus on the others. However, writing what you know can mean that multiple stories "look like you." That may be gender or race, but can also be socioeconomic, education, career. Maybe I didn't need permission as much as I needed the nudge that I didn't need to keep things the same.
Cruz: Was it hard for you to create me?
TG: Not once I dropped the blinders. Growing up in a White & Hispanic neighborhood, you were fashioned after the fathers of the girls I played with as a child. Your family mirrored my own Italian American family, your mother having traits of my grandmother. Your determination to handle everything yourself, without doing it intentionally, came from me. You were nearly fully formed when I have a conversation with one of my brother-in-laws, who had recently come to terms with his alcoholism. In that conversation, you were ready to get to work. Do you have any complaints about how you turned out?
Cruz: I hate my name. It sets a bar no man could live up to.
TG: LOL. Don't blame me for that one. Blame your mother.
Cruz: In this context, you are my mother. You keep me busy, juggling work, family, and friends.
TG: That is the challenge of life. It is all important and yet it all demands more of us than there is space available. How we balance work, family, friends, and other time sinks like writing books, is what makes life fulfilling. I hope as people read your stories, they find a bit of themselves somewhere in your world, and that they find away to laugh just a little, relax just a little.
Cruz: And solve the mystery. You hear that, Readers? You're on the clock. It's a race to the end, you against me. Happy Hunting, Detective.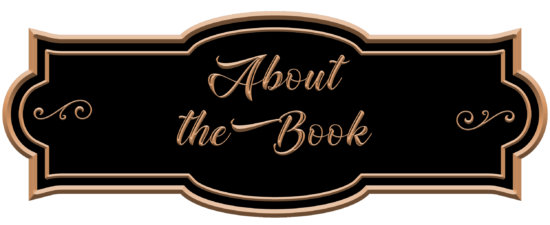 The De La Cruz Case Files: Book 3
Publication Date: February 14, 2022
The first day of summer is the last day of a young accountant's life. Colin McHenry is out for his regular run when an SUV crosses into his path, crushing him. Within hours of the hit-skip, Cleveland Homicide Detective Jesus De La Cruz finds the vehicle in the owner's garage, who's on vacation three time zones away. The setup is obvious, but not the hand behind it. The suspects read like a list out of a textbook: the jilted fiancée, the jealous coworker, the overlooked subordinate, the dirty client.
His plate already full, Cruz is assigned to a "special project," a case needing to be solved quickly and quietly. Cleveland Water technicians are the targets of focused attacks. The crimes range from intimidation to assault. The locations swing between the east, west, and south sides of the city. This is definitely madness, but there is a method behind it.
The two cases are different and yet the same. Motives, opportunities, and alibis don't point in a single direction. In these mysteries, Cruz has to think laterally, yanking down the curtain to expose the master minding the strings.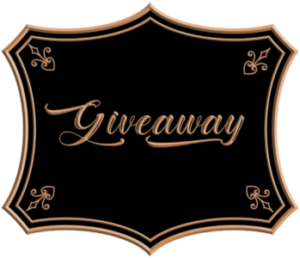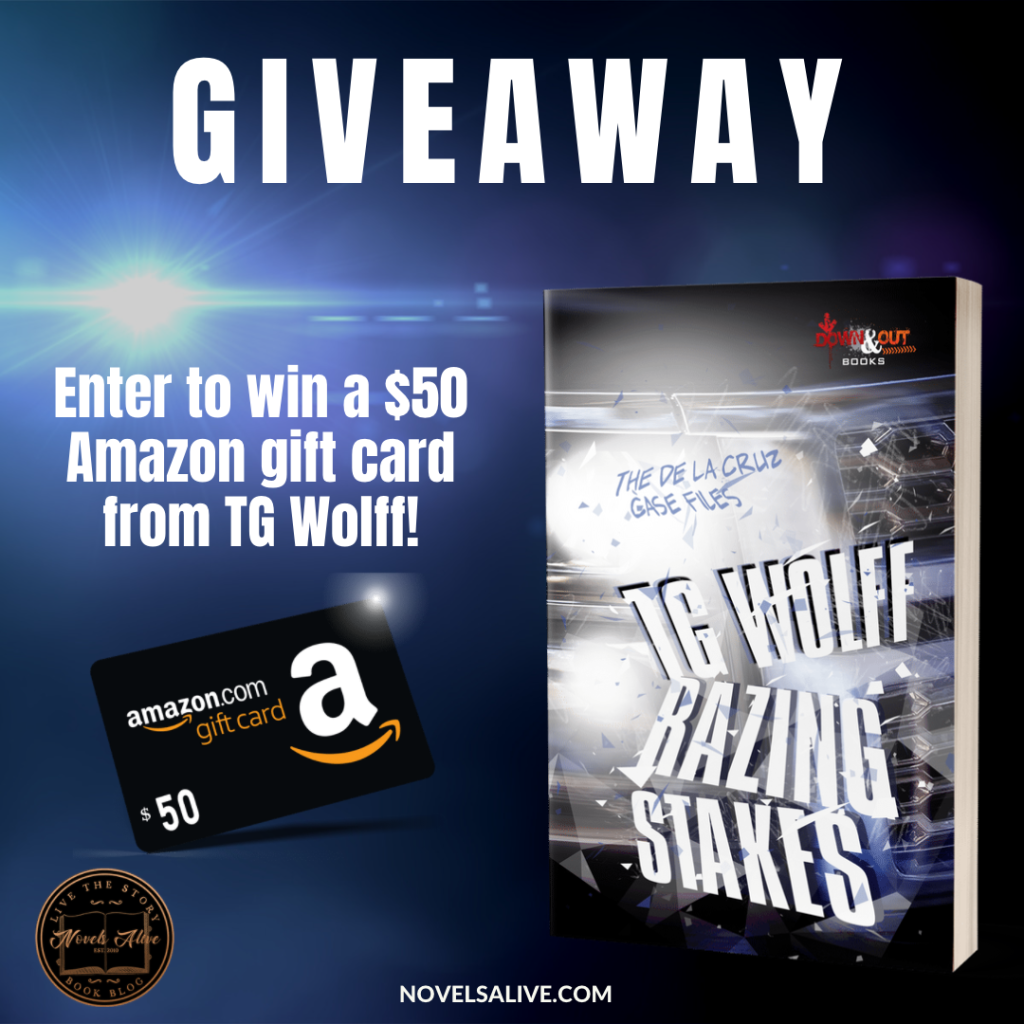 This is a giveaway hosted by Partners in Crime Tours for TG Wolff. See the widget for entry terms and conditions. Void where prohibited.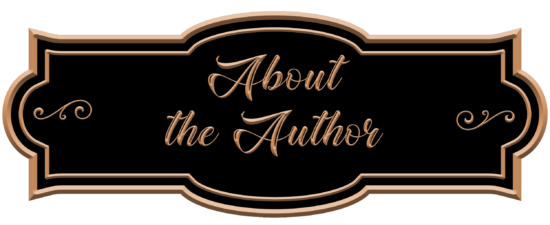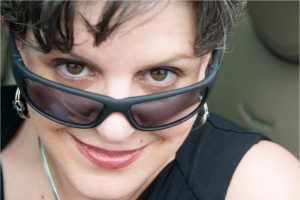 TG Wolff writes thrillers and mysteries that play within the gray area between good and bad, right and wrong. Cause and effect drive the stories, drawing from 20+ years' experience in Civil Engineering, where "cause" is more often a symptom of a bigger, more challenging problem. Diverse characters mirror the complexities of real life and real people, balanced with a healthy dose of entertainment. TG Wolff holds a Master's Degree in Civil Engineering and is a member of Mystery Writers of America and Sisters in Crime.

04/01 Interview @ I Read What You Write
04/02 Showcase @ Our Town Book Reviews
04/05 Interview @ Quiet Fury Books
04/08 Guest post @ Novels Alive
04/11 Guest post @ The Book Divas Reads
04/14 Guest post @ Author Elena Taylors Blog
04/15 Review @ Book Reviews From an Avid Reader
04/15 Showcase @ Books Blog
04/18 Review @ Novels Alive
04/20 Review @ flightnurse70_book_reviews
04/21 Showcase @ Celticladys Reviews
04/25 Review @ Nesies Place
04/27 Showcase @ 411 ON BOOKS, AUTHORS, AND PUBLISHING NEWS
04/27 Showcase @ The Authors Harbor
04/28 Review @ One More Book To Read
04/29 Review @ Pat Fayo Reviews
04/30 Review @ Melissa As Blog
04/30 Showcase @ Silvers Reviews