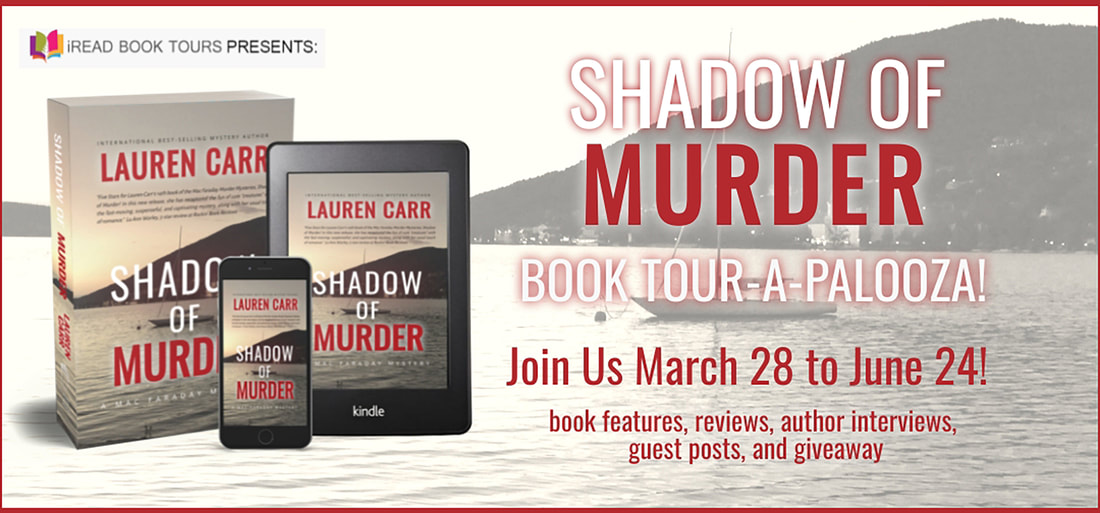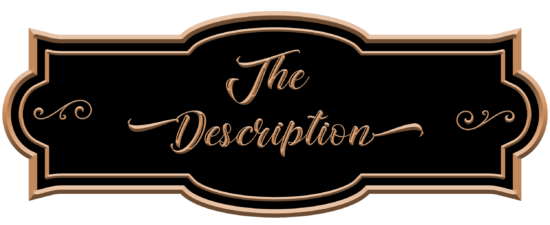 Mac Faraday Mystery: Book 12
Publication Date: June 9, 2016
It's election time in Spencer, Maryland, and the race for mayor is not a pretty one. In recent years, the small resort town has become divided between the year-round residents who enjoy their rural way of life and the city dwellers who are moving into mansions, taking over the town council, and proceeding to turn Deep Creek Lake into a closed-gate community-complete with a host of regulations for everything from speed limits to clotheslines.
When the political parties force-feed two unsavory mayoral nominees to the town's residents, David O'Callaghan, the chief of police, decides to make a statement-by nominating Gnarly, Mac Faraday's German shepherd, to run for mayor of Spencer! What starts out as a joke turns into a disaster when overnight, Gnarly becomes the front-runner, and his political opponents proceed to dig into the canine's past. When one of the mayoral candidates ends up dead, it becomes apparent that slinging mud is not enough for someone with a stake in this election. With murder on the ballot, Mac Faraday and the gang-including old friends from past cases-dive in to clear Gnarly's name, catch a killer, and save Spencer!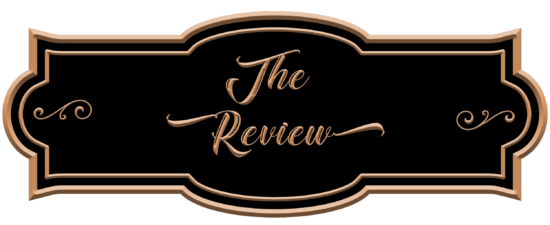 It's election time in Spencer, but the two candidates for mayor seem content to never lift a finger to help the citizens. When a third name is added as a candidate, the political temperature explodes. After all, how can a dog be elected mayor?
Readers of Lauren Carr's Mac Faraday Mystery series have come to know Gnarly as an intelligent canine who always steals the show. What might have started as a joke soon gains momentum as the citizen's rally behind their four-legged candidate. In Candidate for Murder, the 12th book in the series, the mudslinging takes on a sinister tone with murder on the menu.
Even Gnarly's history with the U.S. Army gets called into question, offering Faraday and his police chief half-brother, David, a cold case to explore. Old friends from the past join forces to clear Gnarly's name.
While the book is designed to be read as a standalone, readers will enjoy following along in sequence. Having read the other books will also provide a good foundation regarding the characters and their dynamics. On the surface, it might seem like Gnarly is just a dog, but having read about his escapades throughout the series makes this installment much more meaningful.
Candidate for Murder takes readers on an interesting journey where sometimes the best option truly is man's best friend.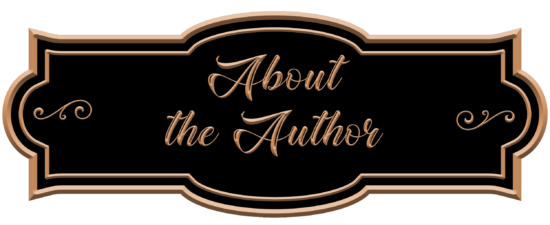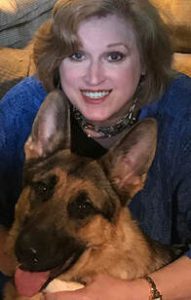 Lauren Carr is the international best-selling author of the Mac Faraday, Lovers in Crime, and Thorny Rose Mysteries—over twenty titles across three fast-paced mystery series filled with twists and turns!
Book reviewers and readers alike rave about how Lauren Carr's seamlessly crosses genres to include mystery, suspense, romance, and humor.
Lauren is a popular speaker who has made appearances at schools, youth groups, and on author panels at conventions. She lives with her husband, and three dogs on a mountain in Harpers Ferry, WV.

March 28 –Mystery Review Crew – book series spotlight / guest post / giveaway
March 28 –Cover Lover Book Review – book series spotlight / giveaway
March 29 –Olio by Marilyn – book review of IT'S MURDER, MY SON / giveaway
​March 29 – My Journey Back – book spotlight / book excerpt
March 29 – Rockin' Book Reviews – book review of SHADOW OF MURDER / guest post / giveaway
March 30 –Literary Flits – book review of SHADOW OF MURDER / giveaway
Mar 30 –Olio by Marilyn – book review of SHADOW OF MURDER / giveaway
Mar 30 –Olio by Marilyn – book spotlight of SHADOW OF MURDER / author interview / giveaway
March 31 – My Reading Journeys – book review of SHADOW OF MURDER / giveaway
April 1 – Kam's Place – book spotlight of SHADOW OF MURDER
April 4 – Kam's Place – book spotlight of IT'S MURDER, MY SON
April 4 – Rockin' Book Reviews – audiobook review of IT'S MURDER, MY SON / giveaway
April 5 –Literary Flits – book review of SHADES OF MURDER / giveaway
April 6 –Leels Loves Books – book review of SHADOW OF MURDER / giveaway
April 7 – Kam's Place – book spotlight of OLD LOVES DIE HARD, SHADES OF MURDER, BLAST FROM THE PAST
April 7 – Rockin' Book Reviews – audiobook review of OLD LOVES DIE HARD / giveaway
April 8 –Nighttime Reading Center – audiobook review of SHADES OF MURDER / giveaway
April 11 –Kam's Place – book spotlight of THE MURDERS AT ASTAIRE CASTLE, THE LADY WHO CRIED MURDER, TWELVE TO MURDER
April 12 – Book Corner News and Reviews – book series spotlight / giveaway
April 13 –Rockin' Book Reviews – audiobook review of SHADES OF MURDER / giveaway
April 14 – My Reading Journeys – book review of TWELVE TO MURDER / giveaway
April 15 – Gina Rae Mitchell – book review of IT'S MURDER, MY SON / giveaway
April 15 – Kam's Place – book spotlight of A WEDDING AND A KILLING, OPEN SEASON FOR MURDER
April 19 – Rockin' Book Reviews – audiobook review of BLAST FROM THE PASST / giveaway
April 19 – Library of Clean Reads – book review of SHADOW OF MURDER / giveaway
April 20 – Bound 4 Escape – book review of OLD LOVES DIE HARD / giveaway
April 20 – Novels Alive – book review of IT'S MURDER, MY SON / giveaway
April 21 – My Reading Journeys – book review of A WEDDING AND A KILLING / giveaway
April 21 – Rockin' Book Reviews – book review of THE MURDERS AT ASTAIRE CASTLE / giveaway
April 22 –Book Corner News and Reviews – book review of SHADOW OF MURDER / guest post / giveaway
April 25 – Novels Alive – book review of OLD LOVES DIE HARD / giveaway
April 26 –Literary Flits – book review of THE MURDERS AT ASTAIRE CASTLE / giveaway
April 26 – Books for Books – audiobook review of OLD LOVES DIE HARD
April 27 – Rockin' Book Reviews – audiobook review of THE LADY WHO CRIED MURDER / giveaway
April 28 – Novels Alive – book review of SHADES OF MURDER / giveaway
April 29 – Nighttime Reading Center – audiobook review of THE LADY WHO CRIED MURDER / giveaway
April 29 – Gina Rae Mitchell – audiobook review of OLD LOVES DIE HARD/ giveaway
May 2 – My Fictional Oasis – audiobook review of OLD LOVES DIE HARD / giveaway
May 3 – Dab of Darkness Audiobook Reviews – audiobook review of A WEDDING AND A KILLING / giveaway
May 3 – Books for Books – audiobook review of SHADES OF MURDER
May 4 – Kam's Place – book spotlight of THREE DAYS TO FOREVER
May 4 – Literary Flits – book review of TWELVE TO MURDER / giveaway
May 5 –Kam's Place – book spotlight of CANCELLED VOWS
May 5 – Novels Alive – book review of BLAST FROM THE PAST / giveaway
May 6 – My Fictional Oasis – audiobook review of SHADES OF MURDER / giveaway
May 6 – Kam's Place – book spotlight of CANDIDATE FOR MURDER and CRIMES PAST
May 9 – Splashes of Joy – audiobook review of OLD LOVES DIE HARD / giveaway
May 9 – Books for Books – audiobook review of TWELVE TO MURDER
May 10 – Celticlady's Reviews – book series spotlight / giveaway
May 10 – Novels Alive – book review of MURDERS AT ASTAIRE CASTLE / giveaway
May 11 – Locks, Hooks and Books – book review of THE MURDERS AT ASTAIRE CASTLE / giveaway
May 11 – My Fictional Oasis – audiobook review of THE LADY WHO CRIED MURDER / giveaway
May 12 – Rockin' Book Reviews – audiobook review of TWELVE TO MURDER / giveaway
May 16 – Novels Alive – book review of THE LADY WHO CRIED MURDER / giveaway
May 16 – Hall Ways Blog – audiobook review of SHADOW OF MURDER / giveaway
May 16 – Books for Books – audiobook review of A WEDDING AND A KILLING
May 17 – Locks, Hooks and Books – book review of A WEDDING AND A KILLING / giveaway
May 18 – Dab of Darkness Audiobook Reviews – audiobook review of OPEN SEASON FOR MURDER / giveaway
May 18 – My Fictional Oasis – audiobook review of A WEDDING AND KILLING / giveaway
May 19 – Deborah-Zenha Adams – book series spotlight / author interview / giveaway
May 19 – Library of Clean Reads – book review of OLD LOVES DIE HARD / giveaway
May 20 – Nighttime Reading Center – audiobook review of A WEDDING AND A KILLING / giveaway
May 20 – Bound 4 Escape – book review of BLAST FROM THE PAST / giveaway
May 23 – Rockin' Book Reviews – book review of A WEDDING AND A KILLING / giveaway
May 23 – Books for Books – audiobook review of OPEN SEASON FOR MURDER
May 24 – Mostly Mystery Reviews – book review of IT'S MURDER, MY SON / giveaway
May 24 – Novels Alive – book review of TWELVE TO MURDER / giveaway
May 25 – Locks, Hooks and Books – book review of SHADOW OF MURDER / giveaway
May 25 – My Fictional Oasis – audiobook review of THREE DAYS TO FOREVER / giveaway
May 26 – Dab of Darkness Audiobook Reviews – audiobook review of CANCELLED VOWS / giveaway
May 27 –Bound 4 Escape – book review of THE LADY WHO CRIED MURDER / giveaway
May 27 – Books for Books – audiobook review of CANCELLED VOWS
May 31 –Jazzy Book Reviews – book series spotlight / guest post / giveaway
June 1 – fundinmental – book review of SHADOW OF MURDER / giveaway
June 1 – Books for Books – audiobook review of CANDIDATE FOR MURDER
June 2 – Mostly Mystery Reviews – book review of SHADOW OF MURDER / guest posts / giveaway
June 2 – Novels Alive – book review of A WEDDING AND A KILLING / giveaway
June 3 – Rockin' Book Reviews – audiobook review of OPEN SEASON FOR MURDER / giveaway
June 3 – My Fictional Oasis – audiobook review of CANCELLED VOWS / giveaway
June 6 –Bound 4 Escape – book review of  TWELVE TO MURDER / giveaway
June 6 – Books for Books – audiobook review of CRIMES PAST
June 7 – Splashes of Joy – audiobook review of SHADES OF MURDER / giveaway
June 7 – Novels Alive – book review of THREE DAYS TO FOREVER / giveaway
June 8 – The Page Ladies – audiobook review of SHADOW OF MURDER / giveaway
June 9 – Dab of Darkness Audiobook Reviews – audiobook review of SHADOW OF MURDER / giveaway
June 9 – Bound 4 Escape – book review of  A WEDDING AND A KILLING / giveaway
June 10 – Nighttime Reading Center – audiobook review of SHADOW OF MURDER / giveaway
June 10 – Books for Books – audiobook review of SHADOW OF MURDER
June 13 – My Fictional Oasis – audiobook review of SHADOW OF MURDER / giveaway
June 13 – ​Rockin' Book Reviews – book review of CANDIDATE FOR MURDER / giveaway
June 14 – Bound 4 Escape – book review of  OPEN SEASON FOR MURDER / giveaway
June 14 – Novels Alive – book review of OPEN SEASON FOR MURDER / giveaway
June 15 – Bound 4 Escape – book review of SHADOW OF MURDER / giveaway
June 16 –Literary Flits – book review of THREE DAYS TO FOREVER / giveaway
June 17 – Novels Alive – book review of CANCELLED VOWS / giveaway
June 20 – Splashes of Joy – audiobook review of SHADOW OF MURDER / giveaway
June 21 – Novels Alive – book review of CANDIDATE FOR MURDER / giveaway
June 22 – Gina Rae Mitchell – audiobook review of SHADOW OF MURDER / guest post / giveaway
June 23 – Novels Alive – book review of CRIMES PAST / giveaway
June 24 – Adventurous Jessy – book review of SHADOW OF MURDER / giveaway
June 24 – Rockin' Book Reviews – book review of CRIMES PAST / giveaway
June 24 – Novels Alive – book review of SHADOW OF MURDER / giveaway