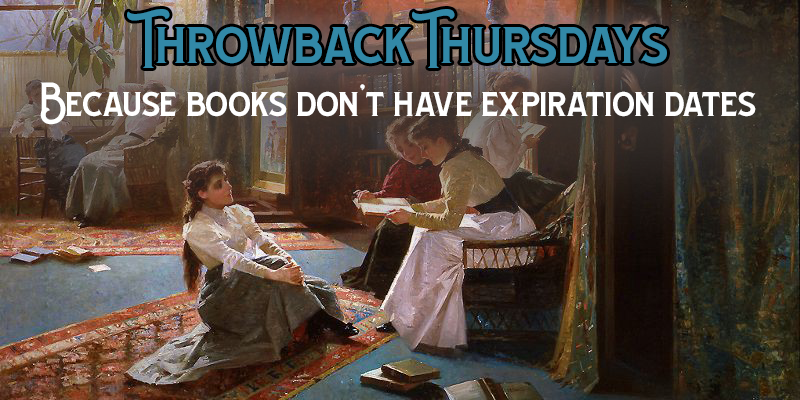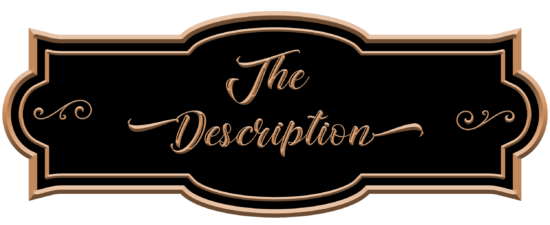 Elk Heights Ranch: Book 1
Publication Date: December 19, 2017
A stubborn cowboy has sworn never to forgive or forget—but one special woman may find a way to change his mind . . .
Hospice nurse Laken Garlington helps people face the end with peace and dignity, surrounded by their loved ones. But the son of her new patient didn't come home to reunite with his dad. So why is Cyler Myer back in horse country? It's clear the sexy, six-three hunk with the steely eyes has a score to settle, and Laken doesn't plan on being collateral damage . . . no matter how irresistible she finds the prodigal cowboy.
Dying is too good for the father Cyler will never forgive—not in this lifetime.
Showing up at his family's Washington State ranch is the first step in his plan. But revenge takes a back seat to desire when Cyler meets a bossy beauty who arouses feelings he isn't ready to face. As they work together to save an ailing mare, Cyler realizes he must decide where his true destiny lies. With darkness . . . or with the woman who offers the promise of redemption with every kiss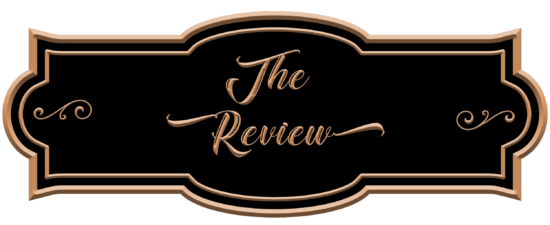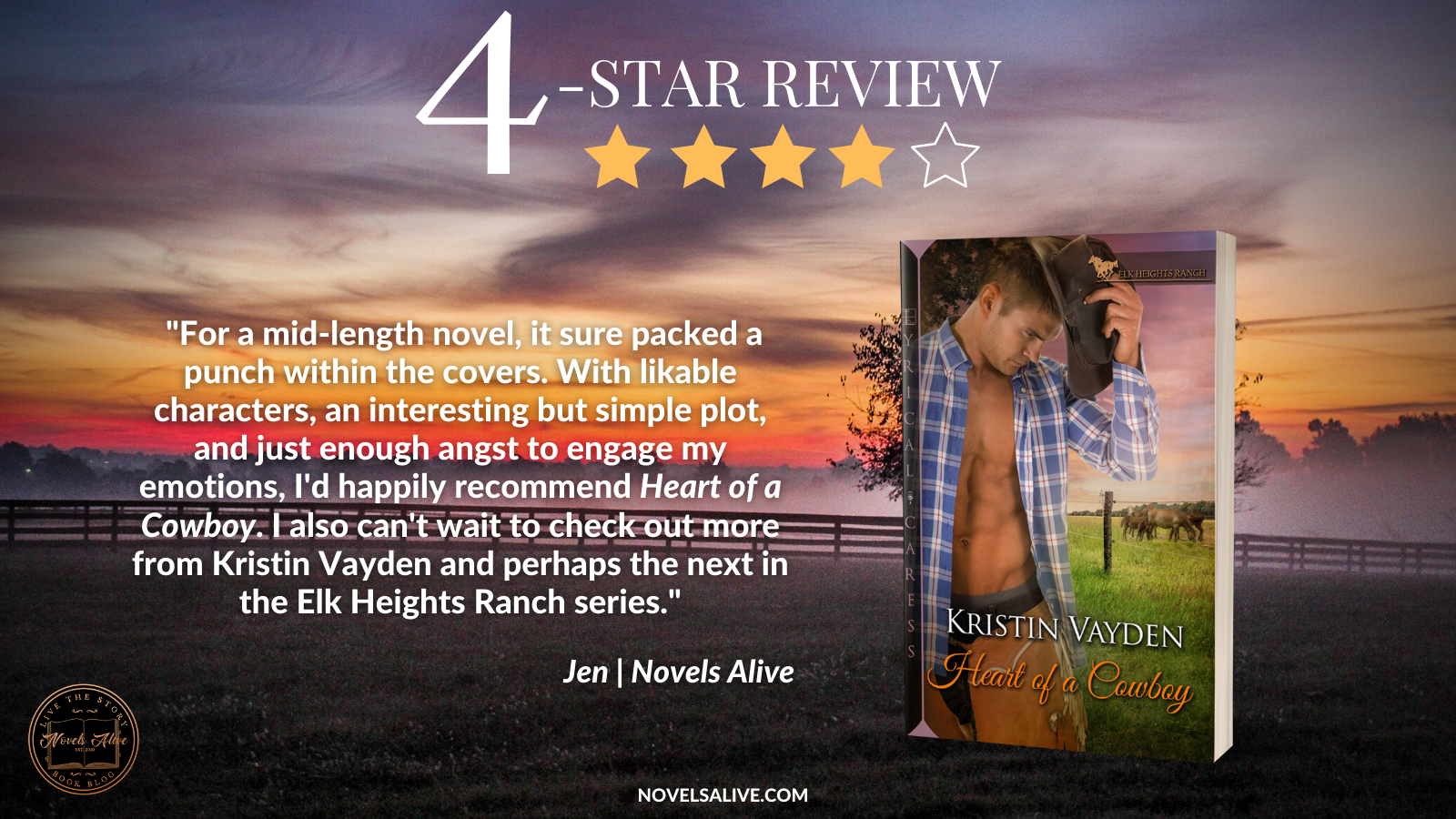 Heart of a Cowboy, the first book in the Elk Heights Ranch series by Kristin Vayden, has been sitting on my shelf for a couple years, but I was in the mood for a western romance, so I knew it was time to read it. And boy, I was not disappointed.
This book is the first in a new series, but it did not suffer from all the world-building. That's not to say that there wasn't world-building. It was just minimal since the focus of the book was the relationships between the characters.
Heart of a Cowboy is mainly about Cyler and Larken, but it also heavily features Jack and his relationship with his son and nurse. Jack is dying from cancer, and Larken is brought in to help him through his last months. The one thing he wants to do before passing is to make up with his son, Cyler. 
This book follows these three as Jack declines and tries to mend fences while Cyler and Larken fall in love. I liked all three characters and how much they each grew during the course of the story. Their interactions and dialog were some of the highlights of the story and often had me smiling through my tears.
While I usually wouldn't want to read about a character going through hospice in my romance novel, this one worked. I think there were enough moments of levity to break up the heaviness looming in the background. And I'd recommend having a box of tissues handy as I shed my fair share of tears during this story.
For a mid-length novel, it sure packed a punch within the covers. With likable characters, an interesting but simple plot, and just enough angst to engage my emotions, I'd happily recommend Heart of a Cowboy. I also can't wait to check out more from Kristin Vayden and perhaps the next in the Elk Heights Ranch series.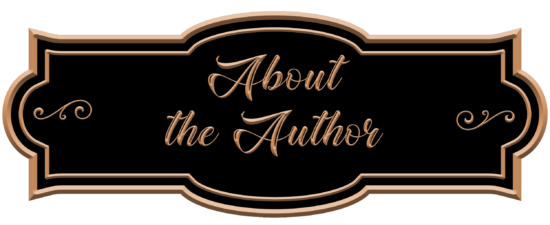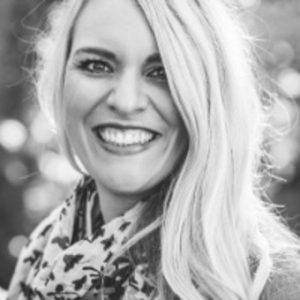 Kristin's inspiration for the romance she writes comes from her tall, dark and handsome husband with killer blue eyes. With five children to chase, she is never at a loss for someone to kiss, something to cook or some mess to clean but she loves every moment of it! Life is full—of blessings and adventure! Needless to say she's a big fan of coffee and wine…and living in Washington she's within walking distance of both!