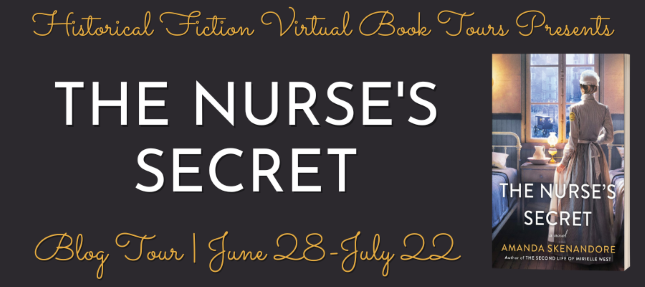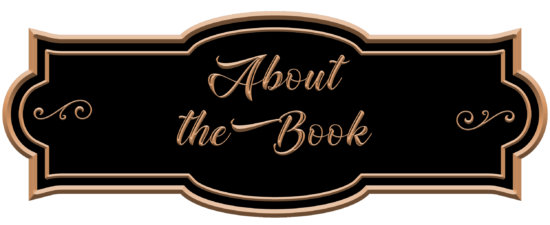 Publication Date: June 28, 2022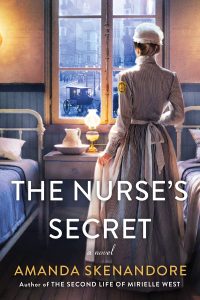 From acclaimed author and registered nurse Amanda Skenandore, The Alienist meets The Light of Luna Park in a fascinating historical novel based on the little-known story of America's first nursing school, as a young female grifter in 1880s New York evades the police by conning her way into Bellevue Hospital's training school for nurses…
In the slums of 1880s New York, Una Kelly has grown up to be a rough-and-tumble grifter, able to filch a pocketbook in five seconds flat. But when another con-woman pins her for a murder she didn't commit, Una is forced to flee. Running from the police, Una lies her way into an unlikely refuge: the nursing school at Bellevue Hospital.
Based on Florence Nightingale's nursing principles, Bellevue is the first school of its kind in the country. Where once nurses were assumed to be ignorant and unskilled, Bellevue prizes discipline, intellect, and moral character, and only young women of good breeding need apply. At first, Una balks at her prim classmates and the doctors' endless commands. Yet life on the streets has prepared her for the horrors of injury and disease found on the wards, and she slowly gains friendship and self-respect.
Just as she finds her footing, Una's suspicions about a patient's death put her at risk of exposure, and will force her to choose between her instinct for self-preservation, and exposing her identity in order to save others.
Amanda Skenandore brings her medical expertise to a page-turning story that explores the evolution of modern nursing—including the grisly realities of nineteenth-century medicine—as seen through the eyes of an intriguing and dynamic heroine.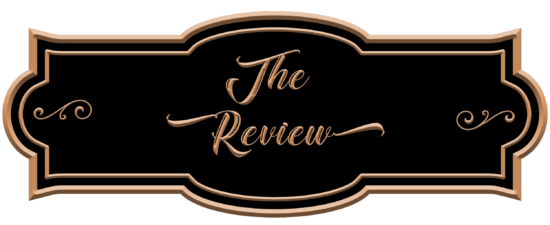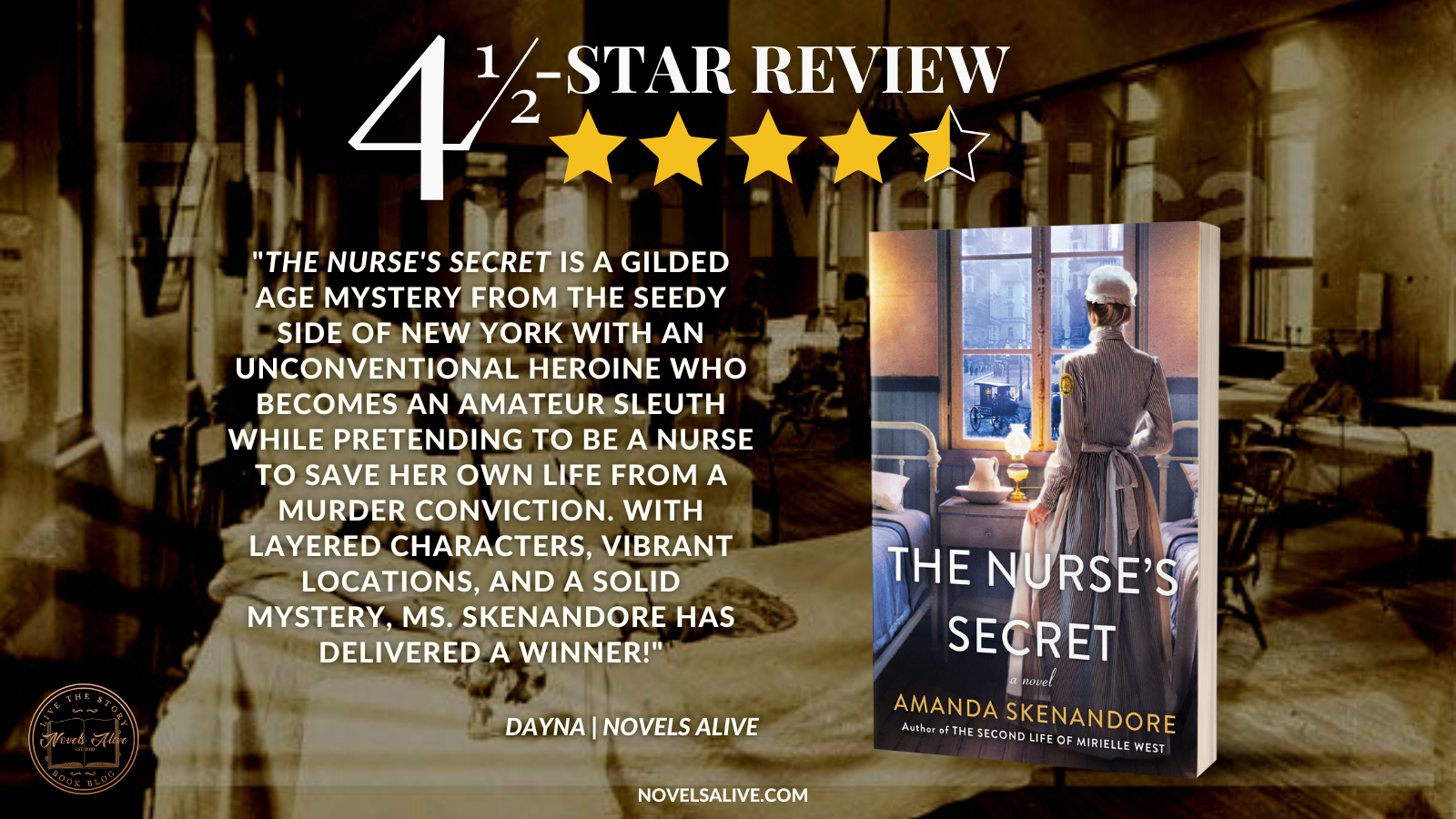 When one thinks of the Gilded Age, one thinks of robber barons, opulent homes, excessive spending, and immense income disparity. It is within this income disparity, where the poor barely survive, that Una Kelly finds herself in Amanda Skenandore's The Nurse's Secret.
Una Kelly is on her own in the slums of New York due to her mother's death and her father's inability to cope with his grief, turning to strong drink and, ultimately, opium. However, Una is resourceful and finds herself in the protective hands of a master grifter and fence, Marm Blei, who teaches her the ropes and keeps her safe—for a price. 
Una decides to take a particular score to a different fence which becomes a deadly choice when that fence winds up murdered, and Una becomes the prime suspect, landing her in jail. Losing Marm Blei's support, she's on her own.
Finding a way to escape but needing a good place to hide out, Una reads an advertisement for training nurses at Belview Hospital. Una throws the dice and applies. Miraculously, she's accepted, but now she has to convince the senior nurses and instructors she actually wants to be a nurse while she investigates the murder to clear her name. 
Each character is multi-dimensional, layered, and has a purpose in the story, from the motherly but hard-nosed thief and businesswoman, Marm Blei, to flaky and traitorous Deidre, hateful Miss Hatfield, gracious Miss Perkins, delightful Miss (Drusilla) Lewis, debonair Dr. Westervelt, and so many other side characters who round out this character-filled novel. All playing their part to add reality to this historical mystery.
Ms. Skenandore's nursing knowledge lends credibility to the storyline without making it dry. Her vivid writing style allowed my imagination to envision what 1880s New York City would have looked, smelled, and felt like. 
Una grew a great deal as a character from the beginning of the book to the end, and I enjoyed seeing those gradual changes taking effect. While Una, her work, and her relationships at the hospital were at the forefront of this book, the mystery took center stage. The signs were there as to who the killer was, but it was still a great twisty-turny ride to its conclusion.
The Nurse's Secret is a Gilded Age mystery from the seedy side of New York with an unconventional heroine who becomes an amateur sleuth while pretending to be a nurse to save her own neck from a murder conviction. With layered characters, vibrant locations, and a solid mystery, Ms. Skenandore has delivered a winner!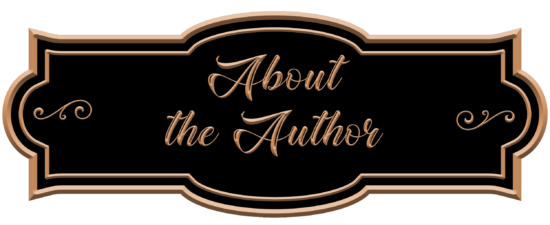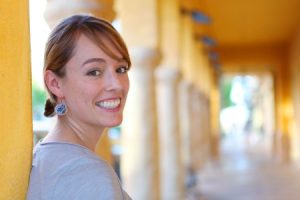 Amanda is the author of Between Earth and Sky, winner of the American Library Association's 2019 Reading List Award for Best Historical Fiction, and The Undertaker's Assistant, released from Kensington in July 2019.
She grew up in the mountains of Colorado and sang and danced her way through 68 cities on both sides of the Atlantic with the service organization Up with People before starting college. Her love of historical fiction started early with the stories of Kenneth Thomasma, Mark Twain, and Laura Ingalls Wilder.
When she's not writing, Amanda works as an infection prevention nurse. She lives in Las Vegas with her husband and their pet turtle Lenore.
Amanda Skenandore is a historical fiction writer and registered nurse. Between Earth and Sky was her first novel. She lives in Las Vegas, Nevada.

Friday, July 1
Review at Bookworlder
Monday, July 4
Review at Reader_ceygo
Tuesday, July 5
Review at Momma Doc Reads
Wednesday, July 6
Review at The Page Ladies
Thursday, July 7
Review at Dive Into a Good Book
Friday, July 8
Review at Girl Who Reads
Saturday, July 9
Review at Reading is My Remedy
Monday, July 11
Review at Book Reviews and More
Tuesday, July 12
Review at Rebecca is Reading
Wednesday, July 13
Review at Momfluenster
Thursday, July 14
Guest Post at Novels Alive
Review at Older & Smarter
Review at McCombs on Main
Friday, July 15
Review at Gwendalyn's Books
Monday, July 18
Review at Novels Alive
Tuesday, July 19
Feature at Impressions in Ink
Wednesday, July 20
Review at Passages to the Past
Friday, July 22
Review at Coffee and Ink