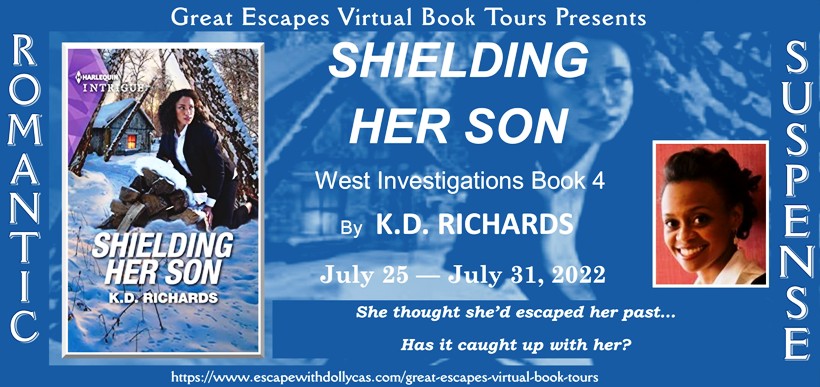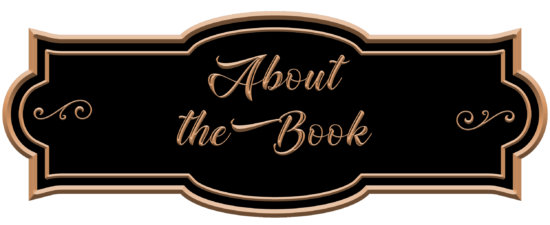 West Investigations: Book 4
Publication Date: July 26, 2022
She thought she'd escaped her past…
Has it caught up with her?
Erika Powell has lived in hiding for years to protect her son from his wealthy, tyrannical grandfather. Wary of strangers, she's suspicious of James West, who's renting a neighboring cabin, despite their sizzling chemistry. But when attempts are made on Erika's life, James fears he may have endangered her—because the undercover PI's investigation of Erika may have led someone dangerous right to her.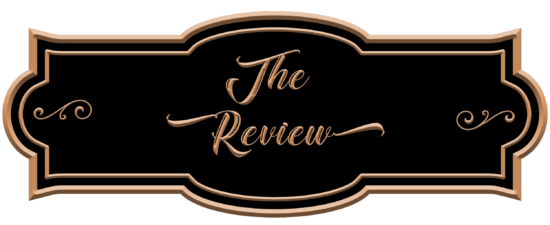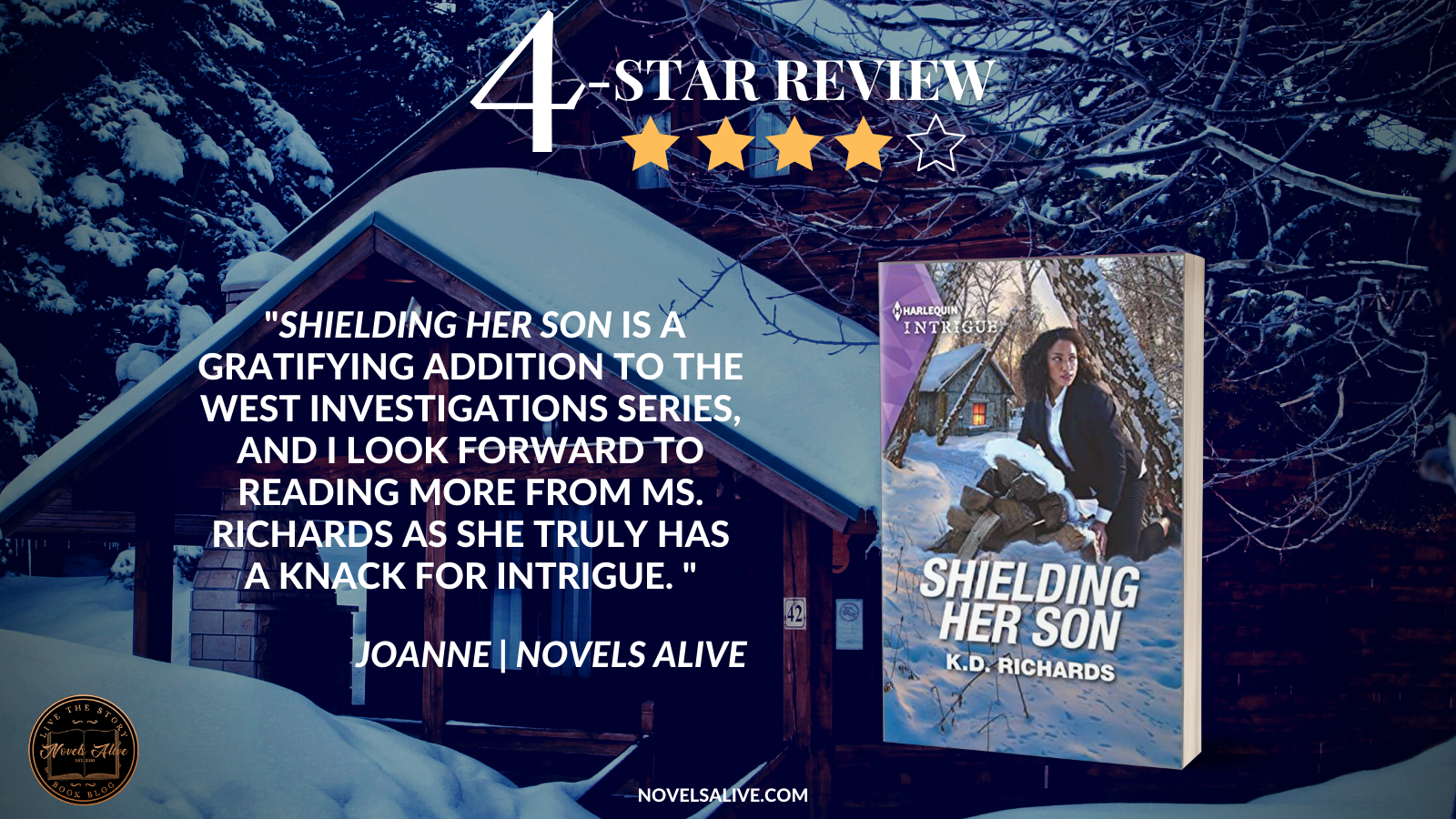 Books in the Harlequin Intrigue line always hold my interest and Shielding Her Son by K.D. Richards did not disappoint. We try to figure out whodunnit with all the bad things happening at Erika's home and property. 
Shielding Her Son is the fourth book in the West Investigations series and only the second I've read in the series. I hope to go back and read the first two books I've somehow missed. The cast of characters at the beginning of the book was helpful. 
Erika is trying to open her bed and breakfast in the small tourist town of Carling Lake. The owner of similar businesses in town, who also happens to be the mayor, is not happy about it. When others back out of their deals, Erika doesn't know which way to turn. 
Erika has secrets from her past that no one in the small town knows about, or do they? She is also a part-time journalist for the small town newspaper and being a widow with a young son, her life is full. 
Having a short-term neighbor in the cabin next door whom she's attracted to isn't helping matters, and when he offers assistance to her more than once, what's a girl to do? It doesn't help that the attraction seems to be mutual. Erika thinks he's trying to figure out what to do with his life now that he's no longer in the military, but he's really there to do a job—one she's not privy to.
The story twists and turns as dangerous acts unfold and escalate. Unfortunately, Erika seems to be the target. Good thing she has the police on speed dial, and her ex-military neighbor is always willing to help. 
Multiple stories are revealed and are smoothly woven together. There are plenty of secrets and people who are not as they seem. The story had my heart pumping several times throughout, but other times, the events were anticipated even before they happened. 
There was closure and the expected happily ever after happened too quickly for me, given the chaos. An epilogue would have been nice unless there are plans for the series to continue, and we'll meet up with them again.  
Shielding Her Son is a gratifying addition to the West Investigations series, and I look forward to reading more from Ms. Richards as she truly has a knack for intrigue.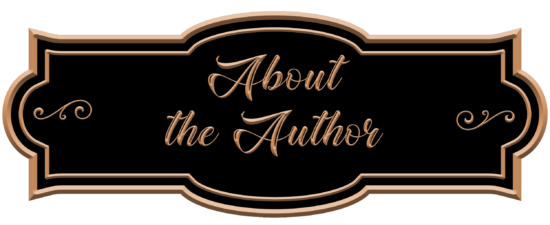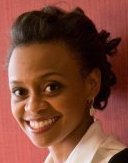 K.D. Richards was born and raised in the Maryland suburbs just outside of Washington, D.C. A writer since a young age, after college Kia earned a law degree and worked as an attorney and legal instructor for fifteen years but never stopped writing fiction. She currently splits her time between Toronto and Maryland with her husband and two sons.

July 25 – The Mystery of Writing – CHARACTER INTERVIEW
July 25 – My Reading Journeys – REVIEW  
July 25 – fundinmental – SPOTLIGHT
July 26 – Read Your Writes Book Reviews – AUTHOR INTERVIEW
July 26 – My Journey Back – SPOTLIGHT  
July 26 – Novels Alive – SPOTLIGHT
July 26 – Novels Alive – REVIEW
July 27 – The Book Diva's Reads – SPOTLIGHT
July 27 – Christa Reads and Writes – REVIEW
July 27 – Lady Hawkeye – SPOTLIGHT
July 27 – Sapphyria's Book Reviews – SPOTLIGHT
July 28 – Hearts & Scribbles – SPOTLIGHT
July 28 – Brooke Blogs – SPOTLIGHT
July 28 – Celticlady's Reviews – SPOTLIGHT
July 29 – Literary Gold – SPOTLIGHT
July 29 – Maureen's Musings – SPOTLIGHT
July 29 – Baroness Book Trove – SPOTLIGHT
July 30 – Socrates Book Reviews – SPOTLIGHT
July 30 – Escape With Dollycas Into A Good Book – AUTHOR INTERVIEW
July 30 – FUONLYKNEW – SPOTLIGHT
July 31 – StoreyBook Reviews – SPOTLIGHT
July 31 – #BRVL Book Review Virginia Lee Blog – SPOTLIGHT
July 31 – Ruff Drafts – SPOTLIGHT