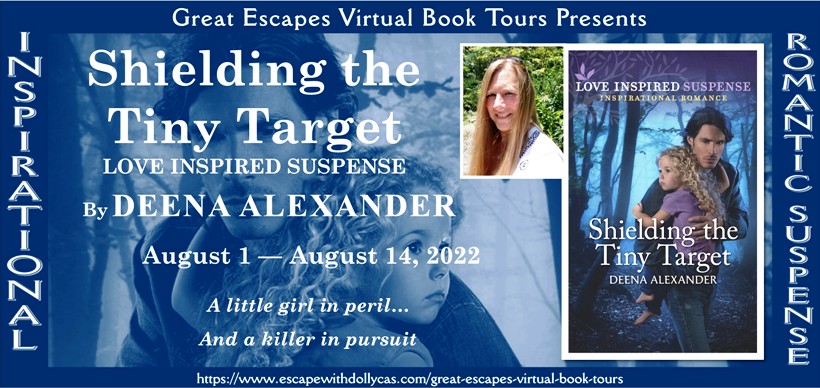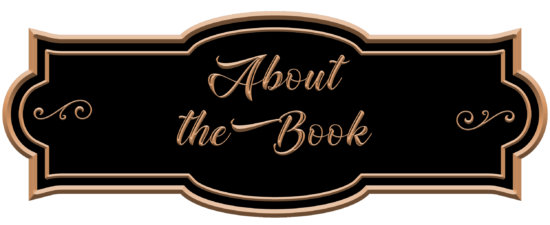 Publication Date: July 26, 2022
A little girl in peril…
And a killer in pursuit
Accepting help from Jack Moretta is widow Ava Colburn's last chance after her late husband's killers track her down and target her little girl. But after years on the run, it's hard to trust anyone else with their lives—and even harder to trust Jack with her secrets. Could he be just what this little family needs to put the deadly past behind them?
From Love Inspired Suspense: Courage. Danger. Faith.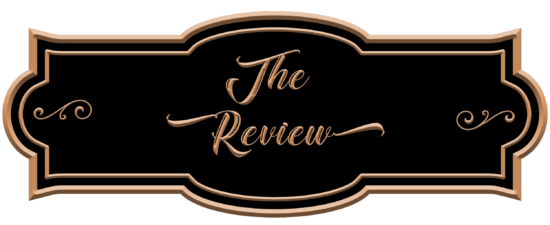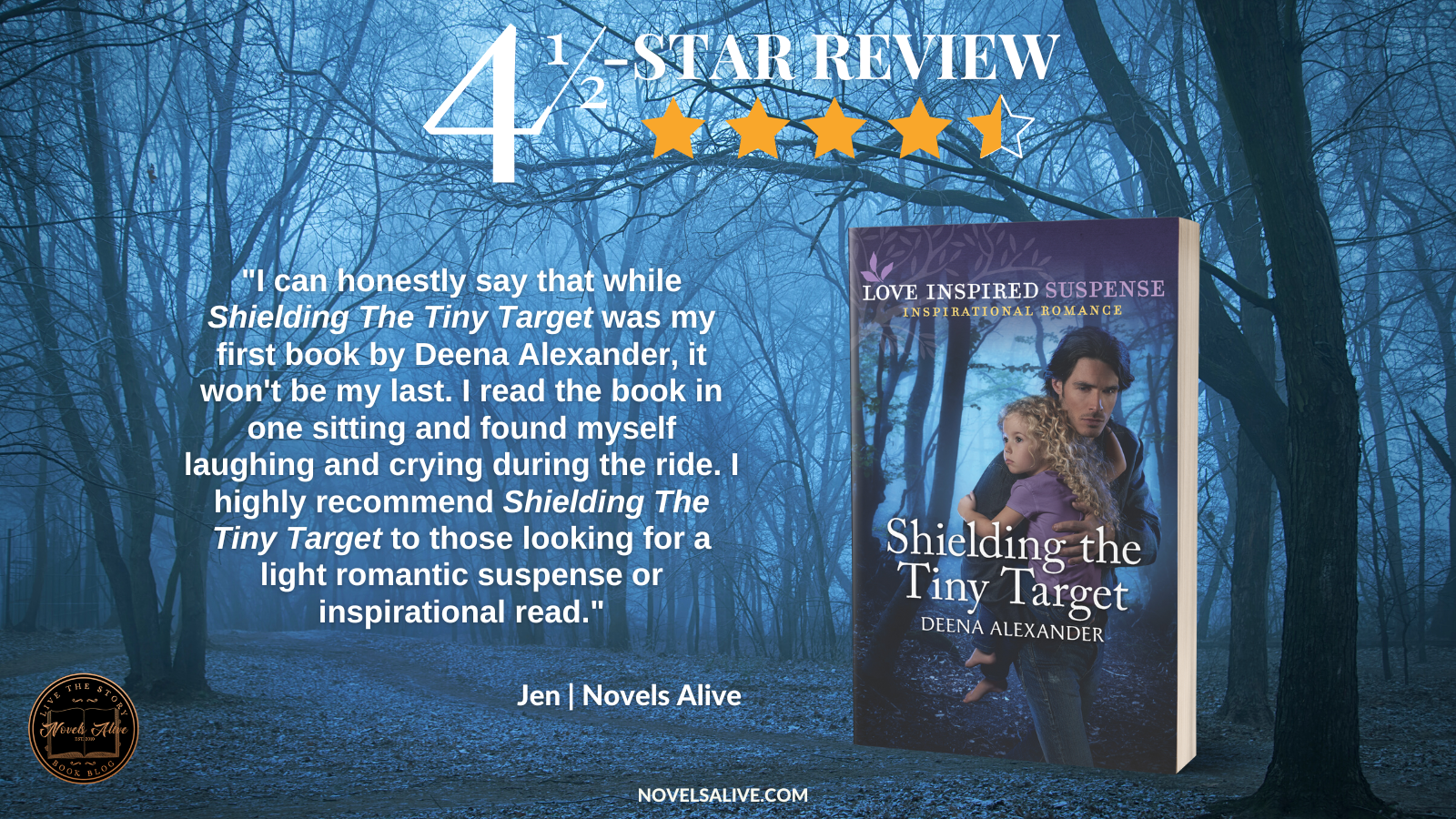 I've really been enjoying Harlequin books lately and was in the mood for something a little different. A book from their Love Inspired Suspense was just the ticket to get me out of my recent reading slump. And Shielding the Tiny Target by Deena Alexander was a wonderful choice.
Ava has been on the run for the last four years. She's settled in a small Long Island town, finally feeling safe and really thinking about putting down roots when her past catches up to her. And then God throws Jack into her path. He reminds Ava of her late husband but also sparks a sense of hope when it seems that all is lost. The two of them get swept up in solving a mystery and find love along the way.
I actually liked both Jack and Ava. The two weren't looking for love after having experienced heartbreak in the past, but they're thrown into close quarters and discover ultimately want the same things in life and want to take a chance on that happily ever after. I found both characters to be strong mentally and in their faith but also quite open despite their pasts.
The mystery was quite well developed and interesting. I got drawn into the story and couldn't stop turning the pages until the mystery was solved. While there were elements of faith—it is a Love Inspired book—I didn't feel it was too preachy. There was just the right amount of faith sprinkled in to make a point.
I can honestly say that while Shielding The Tiny Target was my first book by Deena Alexander, it won't be my last. I read the book in one sitting and found myself laughing and crying during the ride. I highly recommend Shielding The Tiny Target to those looking for a light romantic suspense or inspirational read.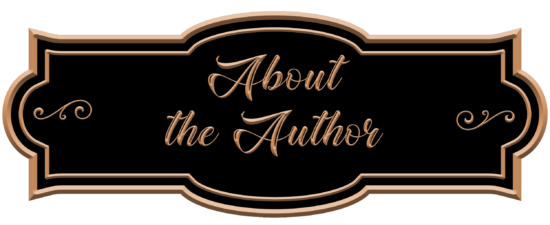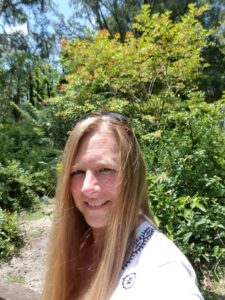 Deena grew up in a small town on the south shore of eastern Long Island, where she met and married her high school sweetheart. She recently relocated to Florida with her husband, three kids, son-in-law, and four dogs. Now she enjoys long walks in nature all year long, despite the occasional alligator or snake she sometimes encounters. Deena's love for writing developed when her youngest son was born and didn't sleep through the night, and she now works full-time as a writer and a freelance editor.

August 1 – Baroness Book Trove – REVIEW
August 1 – Brooke Blogs – GUEST POST
August 2 – Escape With Dollycas Into A Good Book – REVIEW
August 3 – Lady Hawkeye – SPOTLIGHT
August 3 – Hearts & Scribbles – SPOTLIGHT
August 4 – Diane Reviews Books – GUEST POST, INDIVIDUAL GIVEAWAY
August 5 – My Journey Back – CHARACTER GUEST POST  
August 6 – Celticlady's Reviews – SPOTLIGHT
August 7 – I'm All About Books – SPOTLIGHT
August 7 – FUONLYKNEW -SPOTLIGHT
August 8 – Maureen's Musings – SPOTLIGHT
August 9 – My Reading Journeys – REVIEW  
August 10 – #BRVL Book Review Virginia Lee Blog – SPOTLIGHT
August 10 – Novels Alive – REVIEW – SPOTLIGHT
August 10 – Christy's Cozy Corners – REVIEW, GUEST POST
August 11 – Reading Is My SuperPower – REVIEW
August 11 – Reading, Writing & Stitch-Metic – SPOTLIGHT*, INDIVIDUAL GIVEAWAY
August 12 – Books a Plenty Book Reviews – REVIEW, CHARACTER GUEST POST
August 12 – MJB Reviewers – SPOTLIGHT
August 13 – Reading Is My SuperPower – REVIEW
August 14 – Sapphyria's Book Reviews – SPOTLIGHT